Best Places To Stay Close To Rotterdam Ferry Ports
It is no surprise that families taking a holiday in the Netherlands often choose to drive rather than fly. The ferry ports of Rotterdam (Europoort and Hook of Holland) provide an easy connection to the UK (Hull and Harwich). And once on Dutch soil, getting anywhere within the Netherlands itself or crossing the borders into other countries such as Belgium, Germany and France is very easy. This makes driving a desirable option.
So where are the best places to stay close to the ports?
We have the answer! Little Clogs Holidays' collection features a fantastic selection of holiday parks, hotels and farm holidays all of which are an hour or less from the Rotterdam ferry ports. Listed below are just some of the fabulous choices you can pick from, whether you're looking for a complete holiday destination with as little travel as possible, or simply don't want to waste a minute before you can settle into that holiday feeling.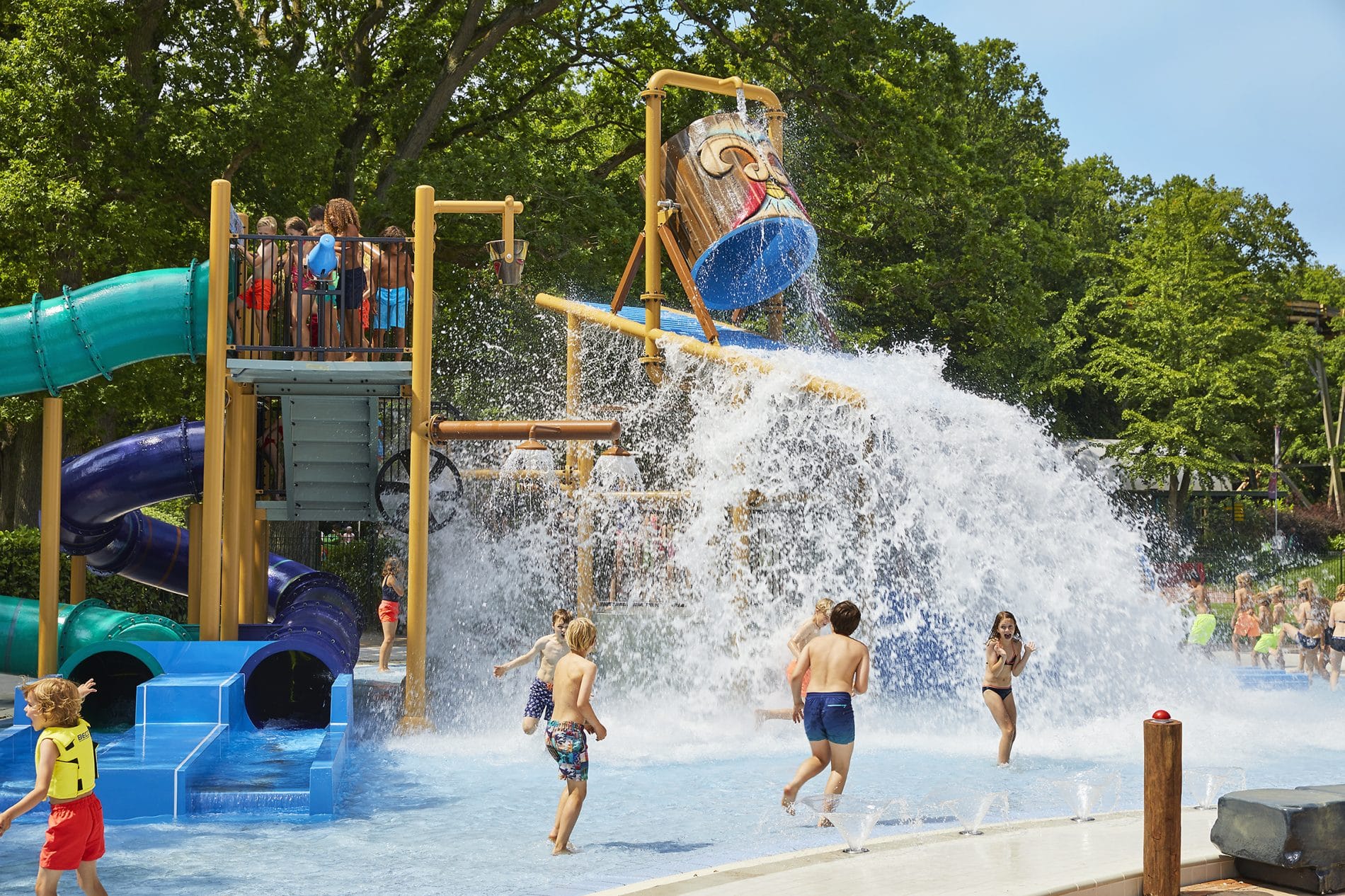 With its own attraction park, just a short walk from the quaint village of Wassenaar and boasting a huge water complex with slides and pools for all ages and abilities, Duinrell is an ideal choice for a family holiday. You will find a range of accommodation from more basic to the ultra modern Premium Plus Duingalows complete with sauna. What's more, you have unlimited access to the attraction park and daily access to the Tiki Pool swimming complex! Duinrell is in a superb location for visiting many of the famous Dutch cities and their attractions. What's not to love?
Distance from Rotterdam ports – Approx 45 minutes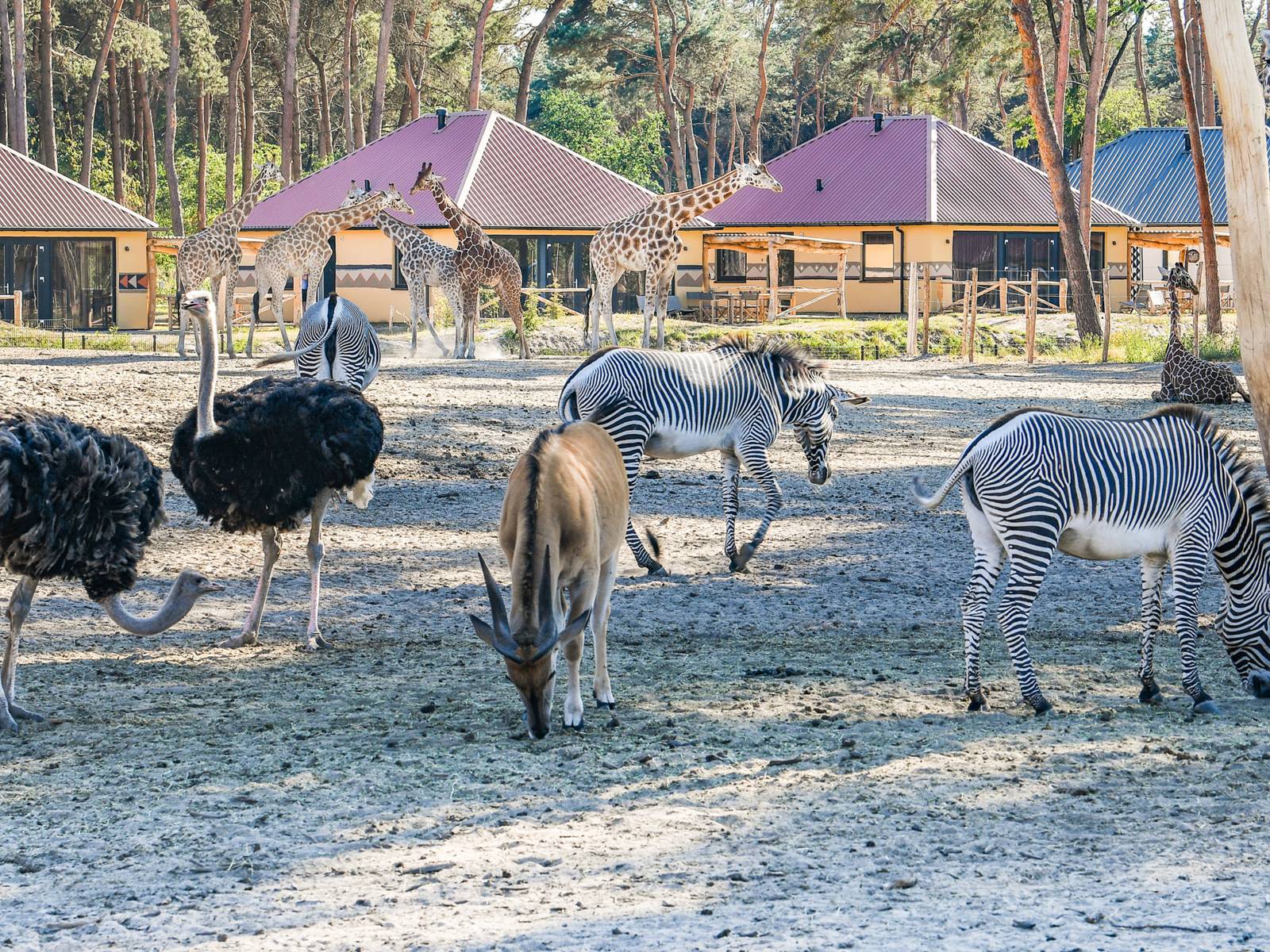 Want to experience the feeling of being on an African safari closer to home? Then Beekse Bergen is the place to go. Split into two resorts, the Lake Resort and the Safari Resort, there is something to suit all tastes and needs. The Lake Resort boasts plenty of space and playgrounds to play, a restaurant, pool, shop and take away. You will also discover a children's club and a fabulous location overlooking an enormous tranquil lake.
The Safari Resort is located within Beekse Bergen Safari Park so you don't have to go far to get nose to nose with the wild animals. You can in fact handpick your lodge so you can view your favourite animals from your veranda. or why not try out the brand new Safari Hotel which opens for April 2023? At the Safari Resort you will also find a Ranger Club for children, a restaurant and pool. This resort has a luxurious feel you are sure to enjoy with a backdrop of the African Savannah. When staying at either resort you are entitled to unlimited entrance to Beekse Bergen Safari Park and Speelland, where you can unwind on its sandy recreational beach, go for a dip in the lake, take in some of the rides or even sip a cocktail at the Zanzibar beach bar.
Distance from Rotterdam ports – Approx 1 hour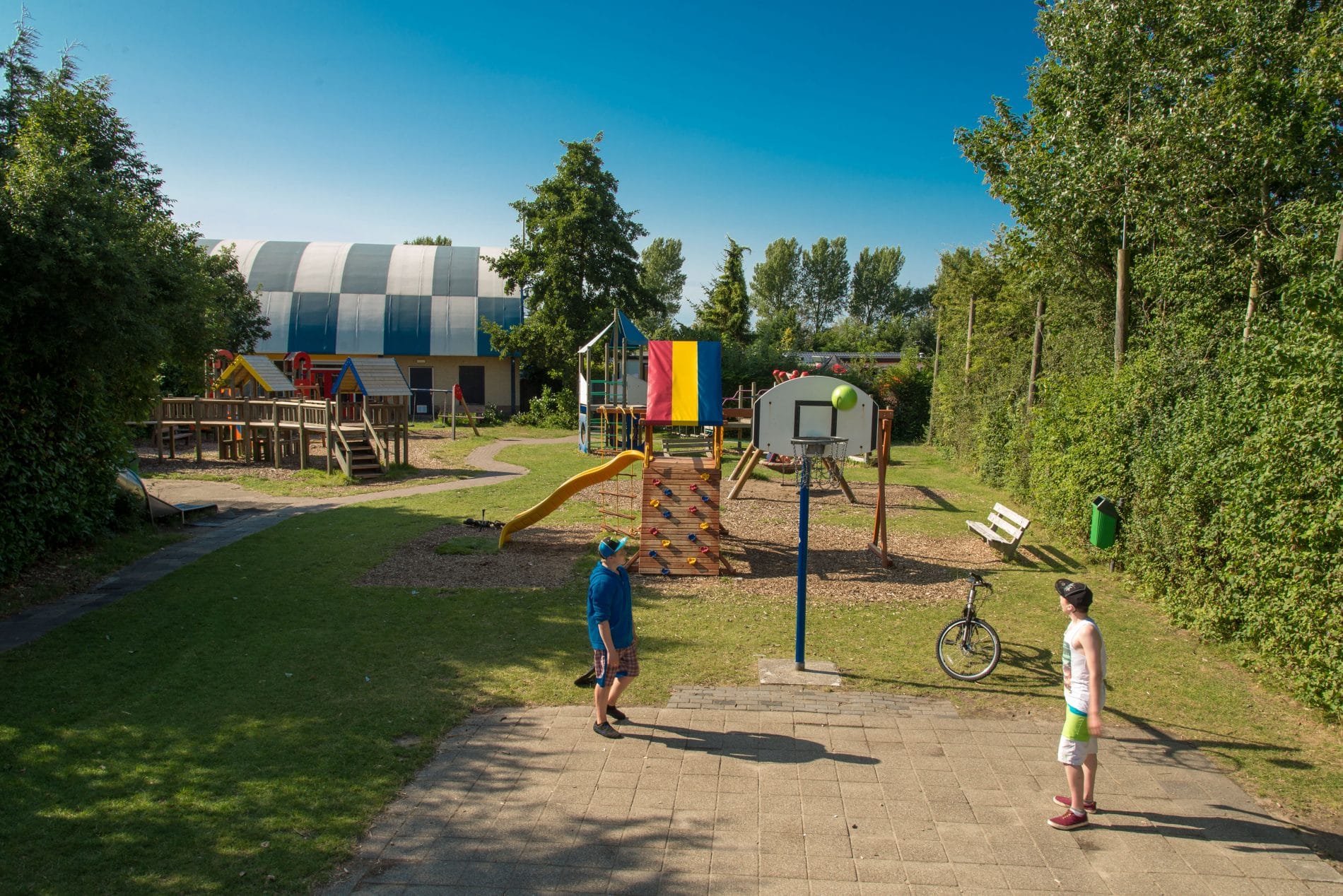 If you imagine yourself driving through tulip fields to see their magnificent colours or are planning to visit the world famous Keukenhof gardens, then Koningshof is the holiday park for you. There is both an indoor and outdoor pool which are perfect for taking a dip or you could visit the beautiful sandy beaches which are just 6km away. If you're looking for a quieter and a more traditional park then Koningshof's smaller scale is perfect for you.
Distance from Rotterdam ports – Approx 45 minutes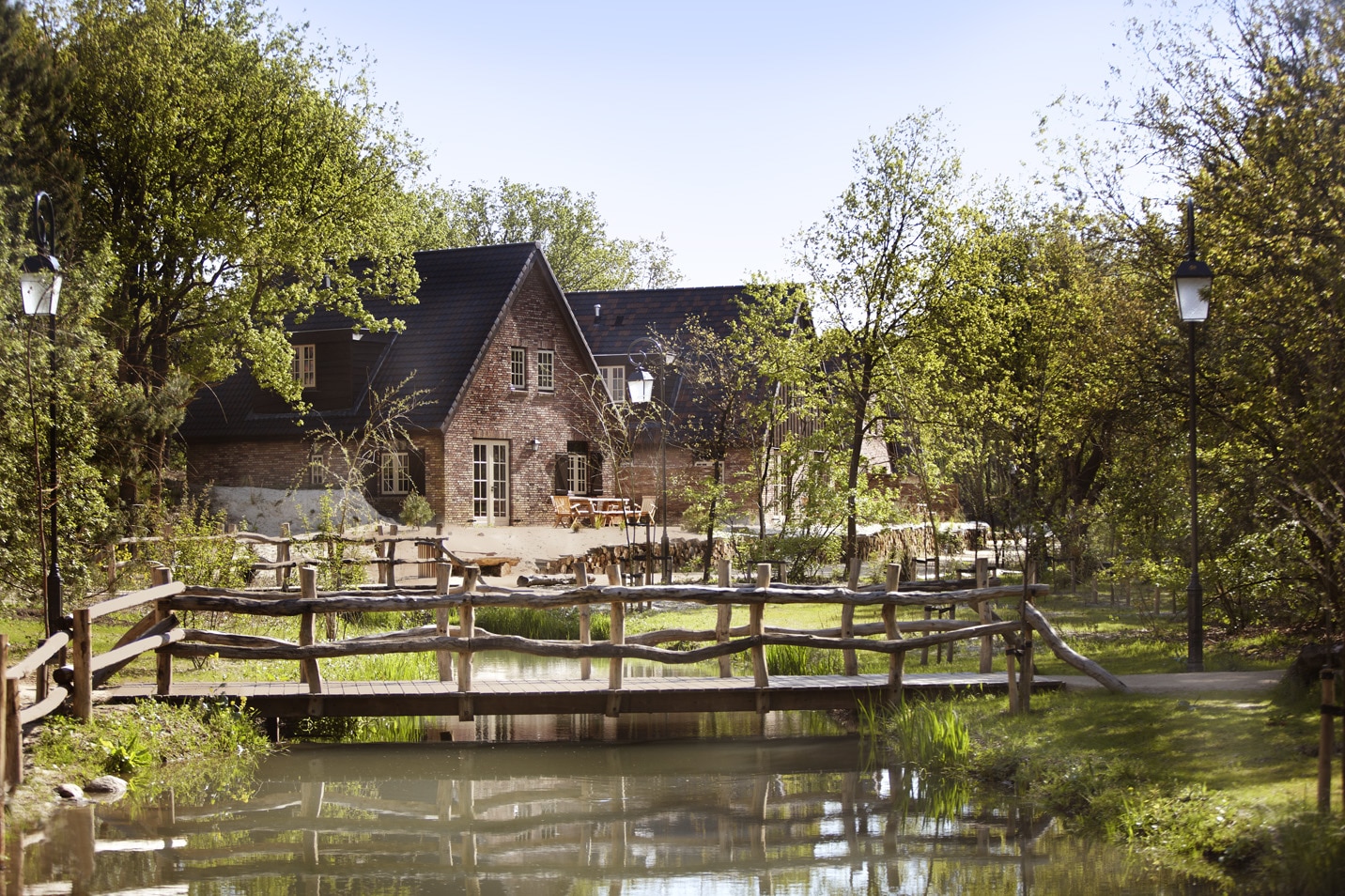 You may have begun to hear whispers of the enchanting Efteling theme park where fairy tales come to life and the magic lives on beyond closing hours in the fabulous Efteling resorts. Now you know it's within easy reach of the Dutch ports there's nothing stopping you finding out what all the hype is about for yourself. There is something truly special and unforgettable about Efteling which is best witnessed at first hand. Fairy tale characters wander around the theme park and around every corner is an unexpected performance or delight that will have you snapping away with your camera and making family memories lasting a life time. Efteling Bosrijk has a choice of Family Hotel Rooms or Woodland, Village and Waterfront Houses. All provide wonderful comfort and all the mod cons you could possibly need. If you have any energy left after a fun packed day at Efteling theme park then you may just be able to fit in a swim at the pool too. If you don't fancy catering for yourself then you'll be happy to know there's a great restaurant and even a pizza delivery service straight to your holiday home.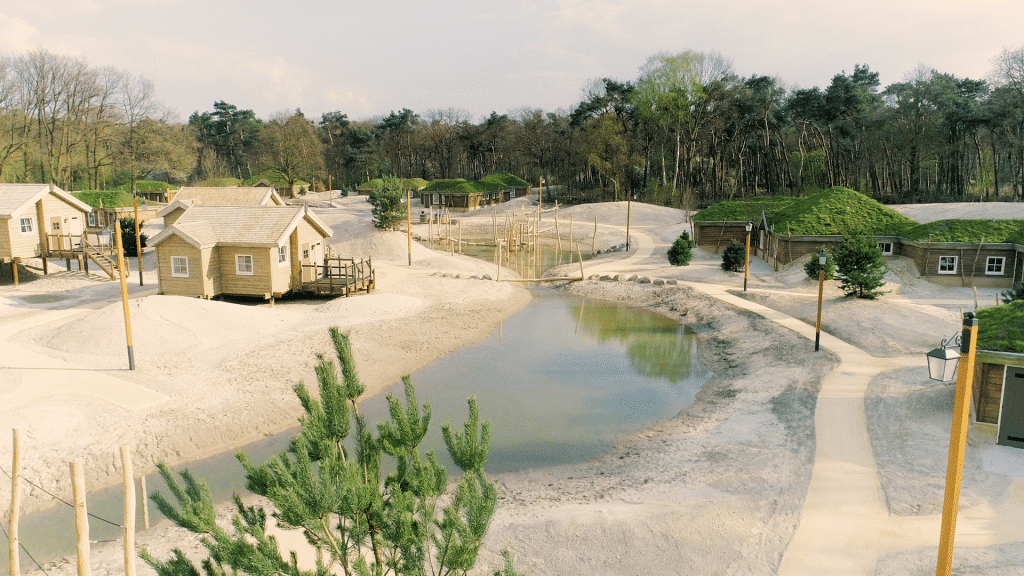 Or take a look at Efteling Loonsche Land and the enchanting Efteling Hotel with its themed suites. When staying at any of the Efteling resorts you gain unlimited access to Efteling theme park on all days of your stay. 
We also feature  child friendly hotel within walking distance of Efteling with exclusive LITTLECLOGS discounts and a new Landal park in Kaatsheuvel!
Distance from Rotterdam ports – 1 hour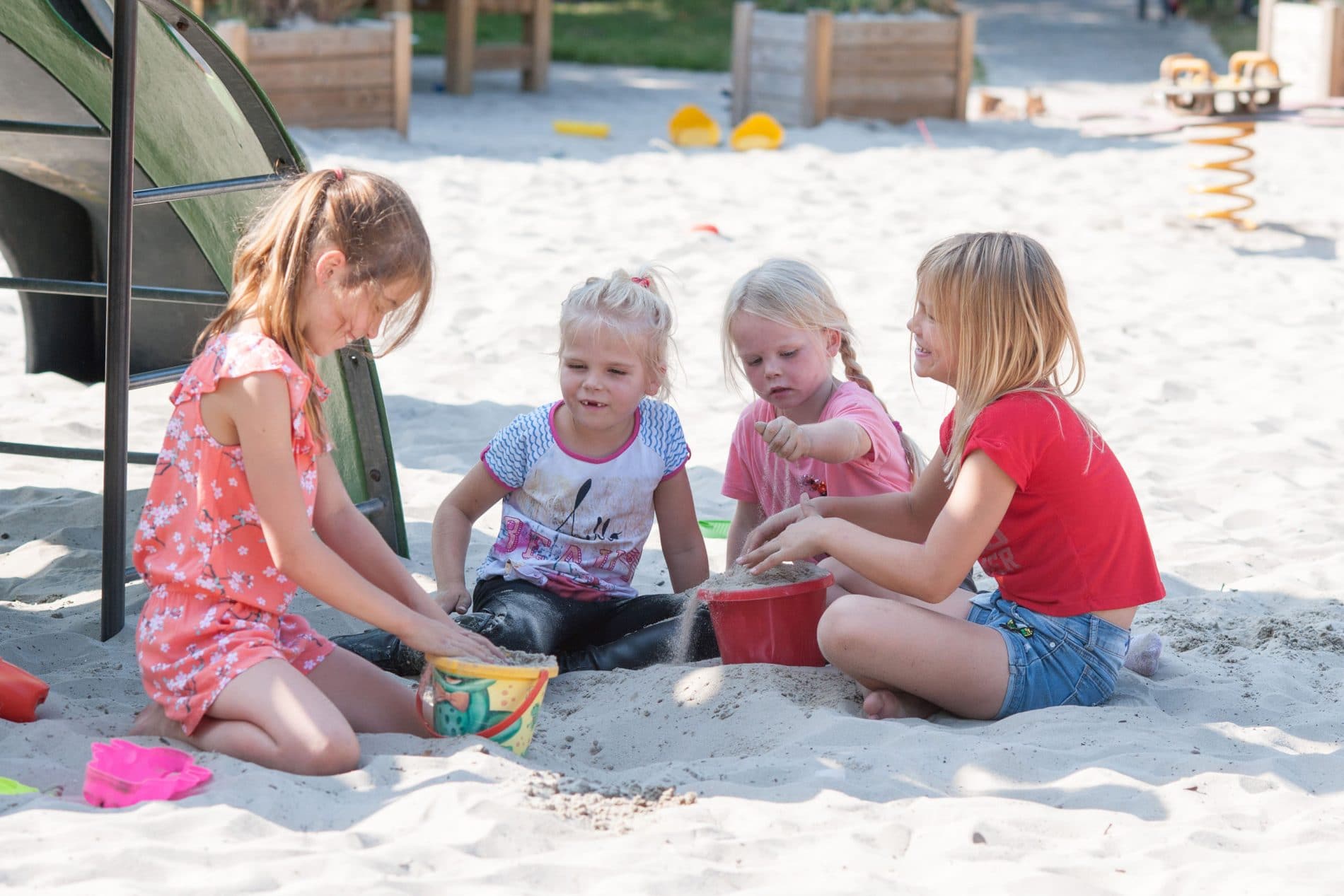 When you want it all, FarmCamps Breehees has it! The moment you arrive you feel an automatic shift in gear and begin to relax. The freedom of safe space for children to play is enviable and provides peace of mind for all of us adults who also want to take a break from the hustle and bustle of daily life. Children are welcome to join in farm life looking after and riding the many horses as much or as little as they like and regular activities are on offer for the whole family to join should you wish. The lovely bar/restaurant terrace which overlooks an enormous sandy playground boasts an extensive menu so there is almost no need to cater for yourself at all. However, the local town is just a short distance away if you do wish to cook your family favourites. Who could blame you when you discover that the glamping accommodation on offer is most definitely all about the luxurious touches and far from basic. You will be soon be enjoying a barbecue from your terrace watching the sun set over the fields on the horizon. Oh, and Beekse Bergen and Efteling are just down the road!!!
Distance from Rotterdam ports – Approx 1 hour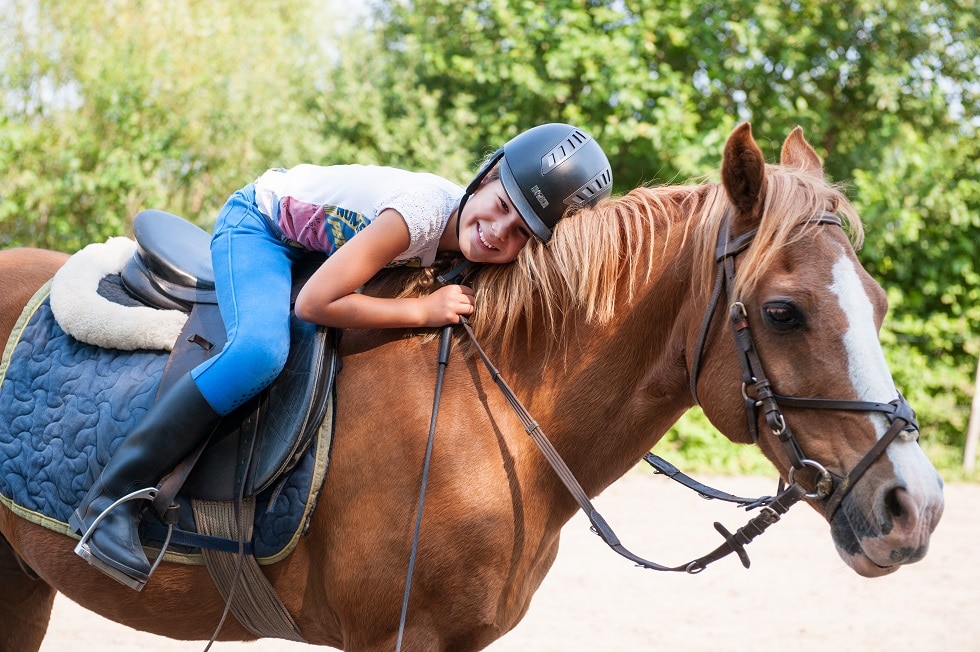 At Smulhoeve you can combine your love of horses, luxury glamping accommodation, a laid back atmosphere AND an enviable position of being minutes away from Efteling theme park. You can even arrange to have your own pet rabbit for the duration of your stay. If you venture a short distance from the farm you will discover the Loonse and Drunense dunes which are certainly worth a visit. If we were you we'd take a picnic and make a day of it. The wonderful thing about Smulhoeve is the array of animals that you can get up close and personal to and of course they all need feeding and cuddles, so why not roll up your sleeves and accompany Farmer Dennis on his daily chores?
Distance from Rotterdam ports – Approx 1 hour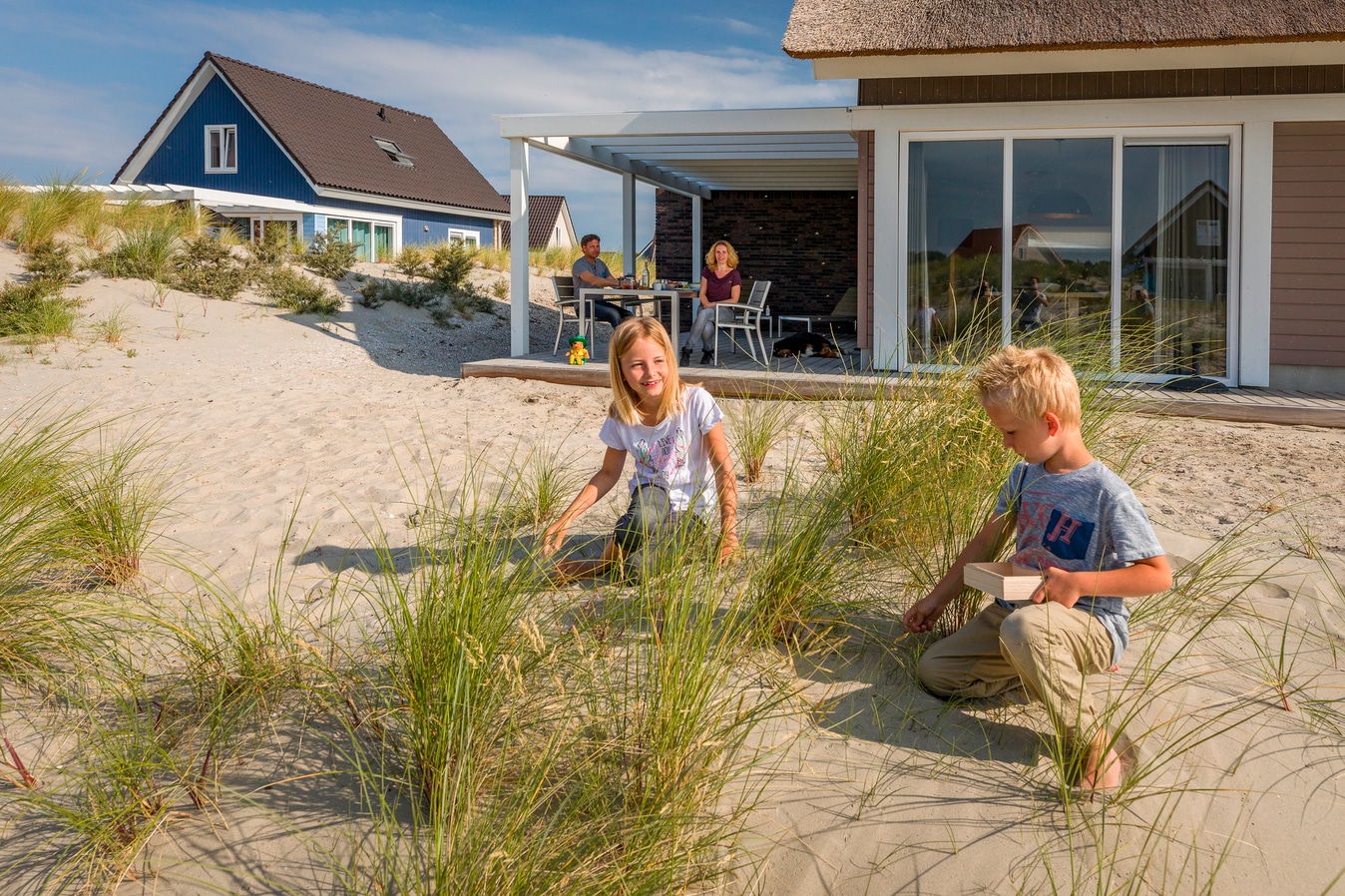 Endless fun awaits you at the beach which is just a 10 minute walk from the park and all around your accommodation is plenty of sand to play in as Landal Beach Resort Ouddorp Duin is set amongst the dunes. With a lovely new indoor pool with toddler area and an indoor play area too you are sure to have a wonderful stay here whatever the weather. If you enjoy eating fish then we encourage you to try the local restaurants to taste some of their delicious regional dishes. This park has only been open a few years so its accommodation and facilities still have that fresh feeling about them and are modern and well finished.
Distance from Rotterdam ports – 30 minutes (from Europoort, a bit longer from Hook of Holland)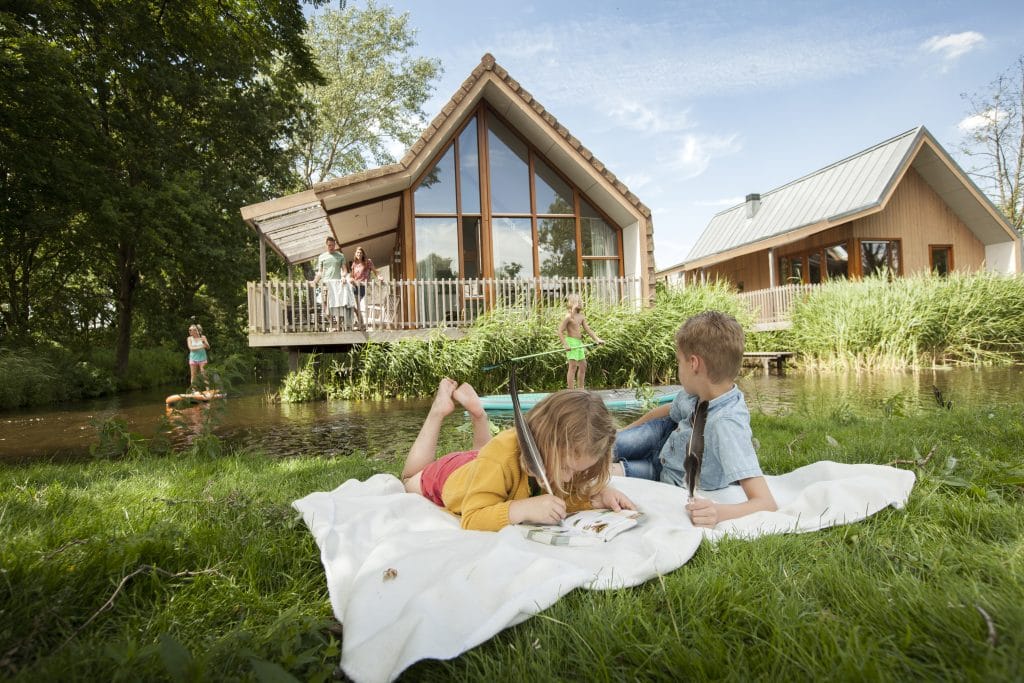 A sustainable child friendly park set on waterways within very easy reach of the major cities and with the cheese town of Gouda just 15 mins away. Rent boats to get around the park, enjoy the pool and play areas or why not take a dip in the recreational lake next to the park!
Distance from Rotterdam ports – 25 minutes (from Europoort, 40 mins from Hook of Holland)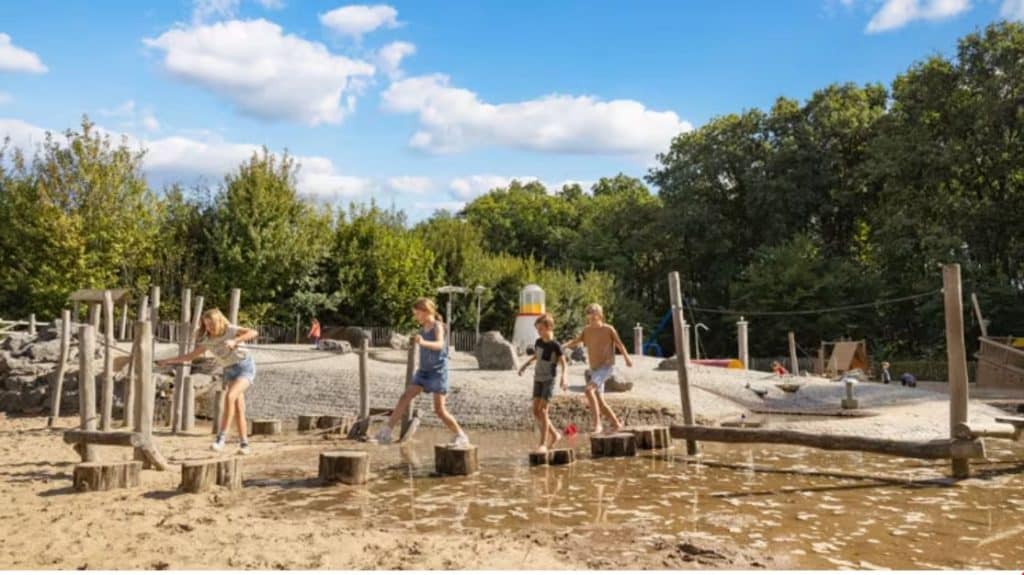 A small park in development mode! Located right next to the Loonse en Drunense sand dunes and 10 mins from Efteling this is a brilliant and well priced option for exploring what this area has to offer. For 2023 you can enjoy the vast children's play area in front of the cosy brasserie with its sunny terrace. For There will be more facilities added for 2024 and we're keeping a close eye on this one!
Distance from Rotterdam ports – Approx 1 hour
VIEW HOLIDAY PARK LOCATIONS
VIEW FARM HOLIDAY LOCATIONS
Drop us a line for more info, advice or prices