Press
With Little Clogs being a relatively new company, it is always great to get press coverage! These articles have appeared in our local press (Altrincham today, The Messenger and Mums and Dads magazine) and in Angels and Urchins in London. We have also been interviewed by Mummy Blogger More Than A Mutha for her series about mums in business!
These articles tell the story behind the launch of Little Clogs and our aim to provide a new option for baby and toddler holidays, in destinations which might not always be on people's radars.
Popitha: Life and Adventures with Twins 21/03/19
We recently featured in an article by Anna Miller who runs the Popitha: Life and Adventures with Twins blog, about child friendly holidays to Holland. These are ideal holidays for little ones, older ones and multiples!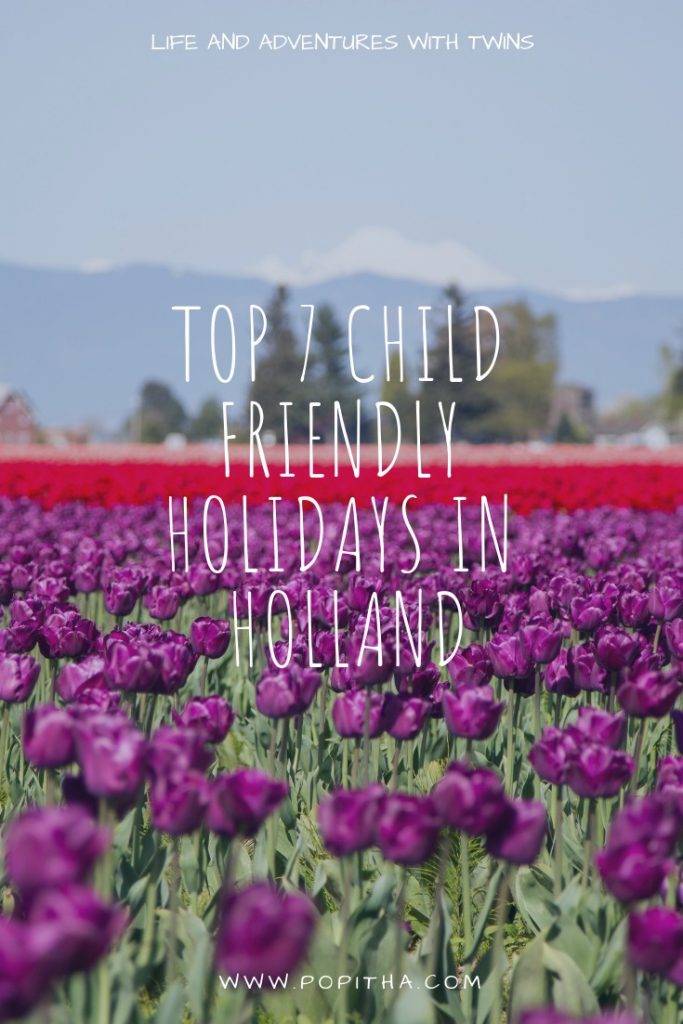 READ ARTICLE
Mums & Dads 09/01/2019
The Keukenhof spring flower festival in Holland is a sight to behold! And a brilliant reason to take a spring break in Holland. We were included in a feature about it in Mums & Dads.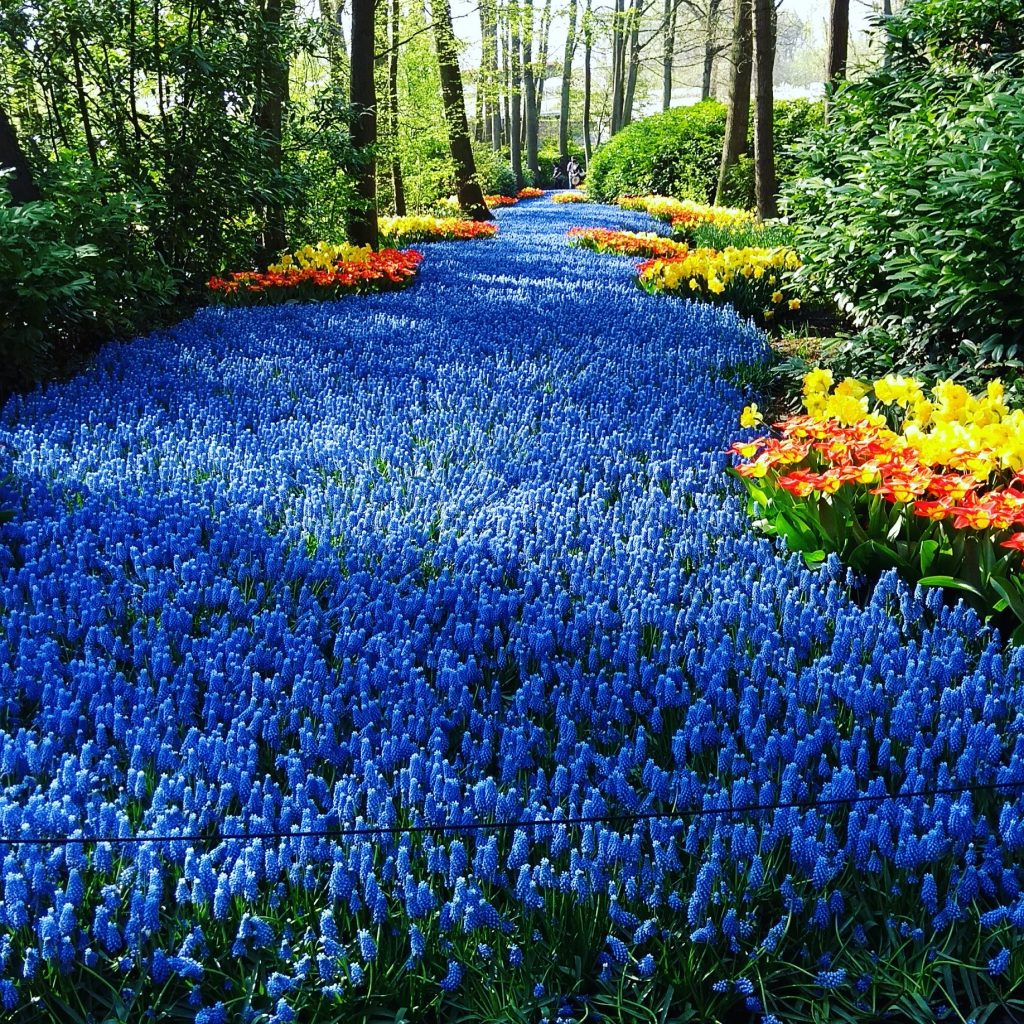 READ ARTICLE
Mums & Dads 02/11/18
Our Top 5 Toddler Holidays as featured in Mums & Dads. "Mums & Dads caught up with Laura and Jane, founders of Little Clogs Holidays to find out what it is about Holland that is so magical for little ones and why every young family should visit there at least once!"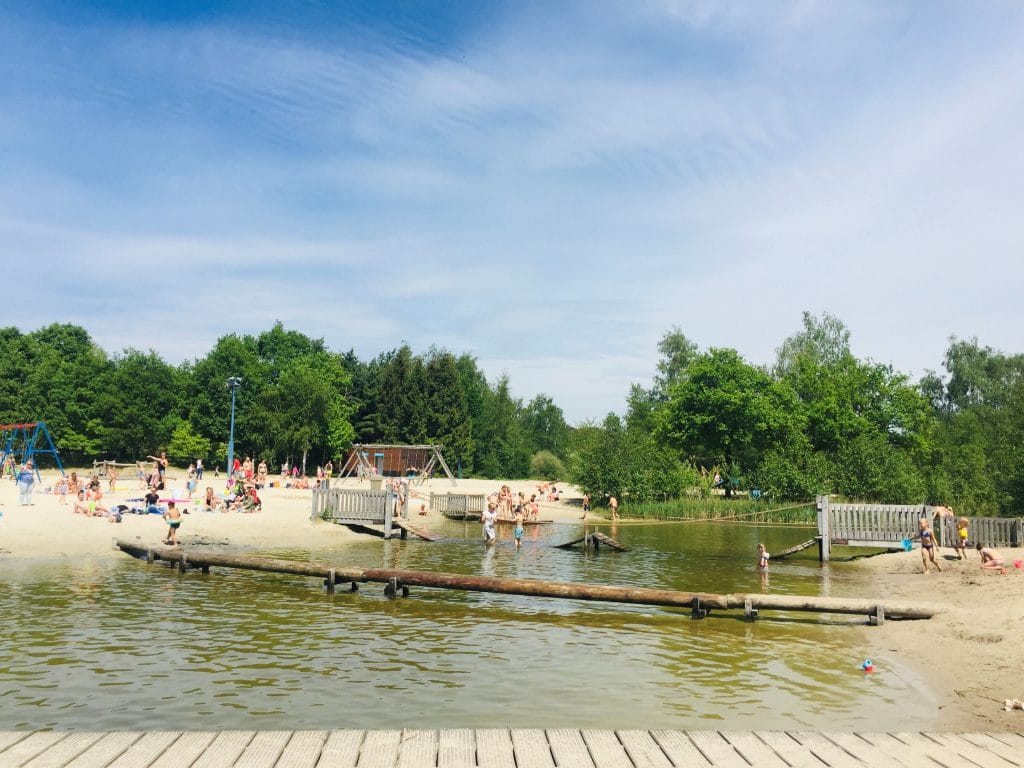 VIEW INTERVIEW
Brit Mums 25/10/18
Brit Mums is the UK's original influencer network connecting bloggers to brands and vice versa. They are always on the look our for new influencers and interesting blogs. We were amazed that we came on their radar with our Railbiking in the Belgian Ardennes blog.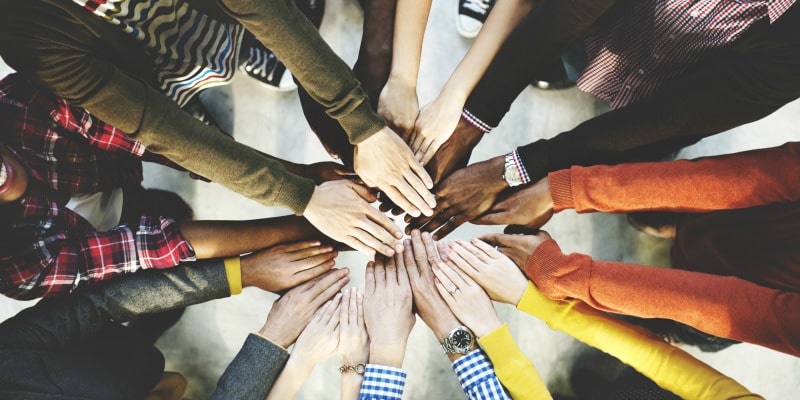 VIEW ARTICLE
Mojo Mums 11/09/18
A fab feature in Mojo Mums' interview series: Profile of a Working Mum.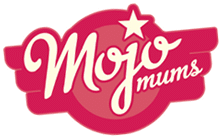 VIEW INTERVIEW
Eloquently Her 24/08/18
Thanks to Eloquently Her for the lovely article about leaving a career behind which wasn't compatible with bringing up little ones, to start a business about holidays for little ones!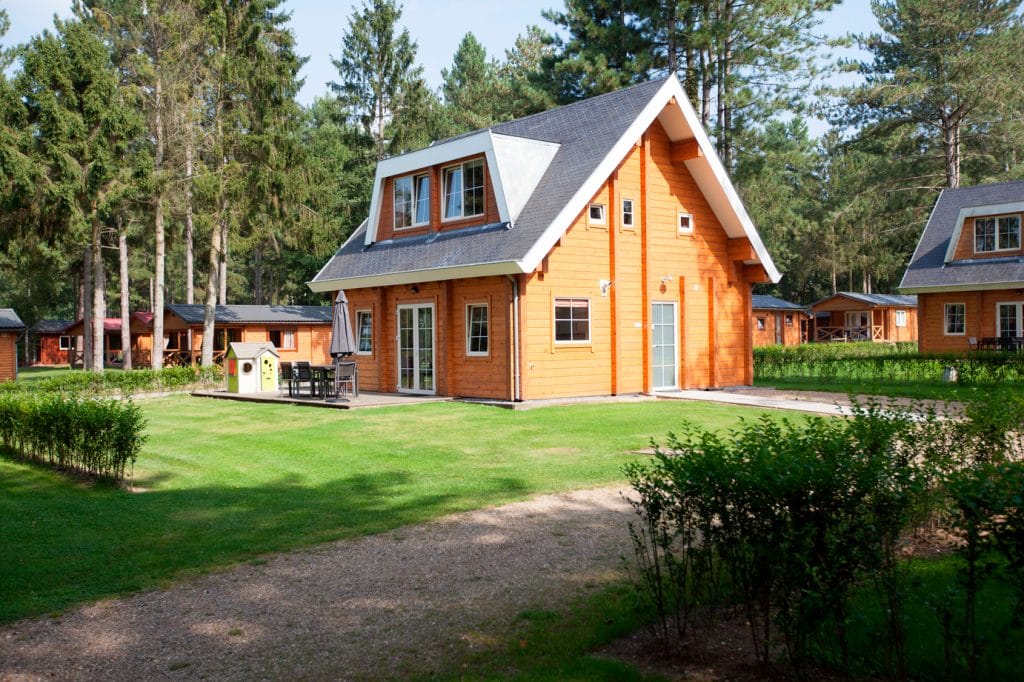 VIEW INTERVIEW
More Than A Mutha 27/06/18
As two mums starting their own business together it was lovely to be interviewed by More Than A Mutha for her #MoreThanAMutha series!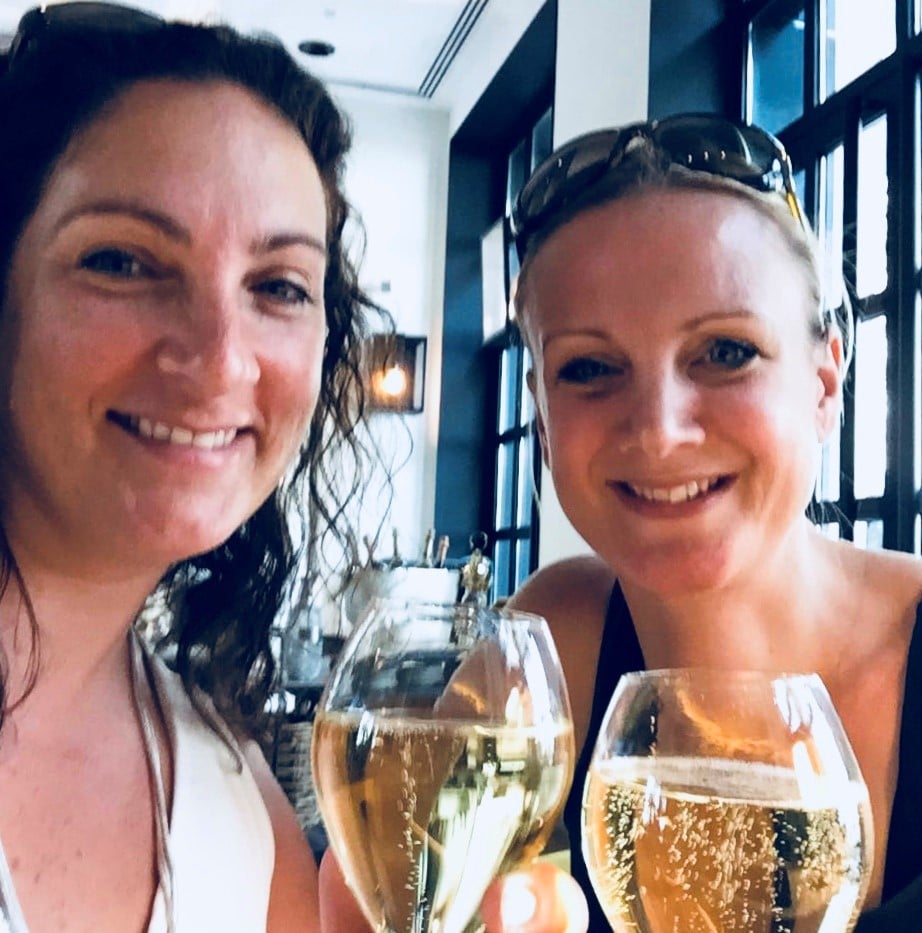 VIEW INTERVIEW
Mums & Dads Summer Magazine 18/06/18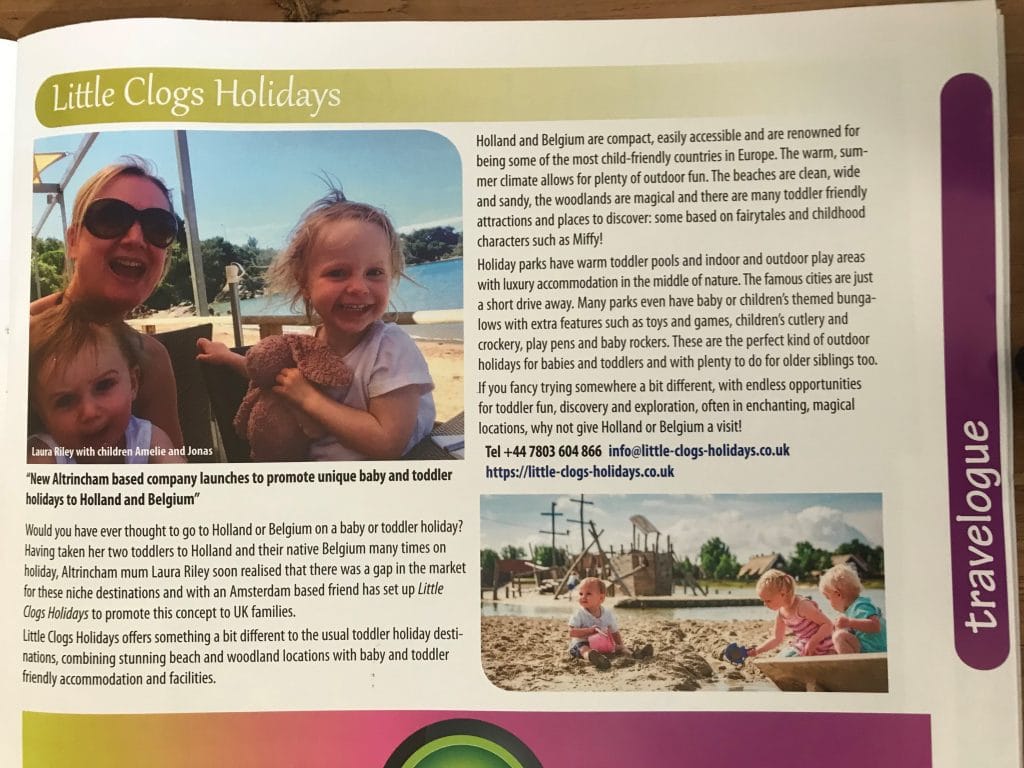 Altrincham Today 04/06/2018
"Five Family-Friendly Holidays in Holland and Belgium
There's more to Holland and Belgium than waffles and windmills….."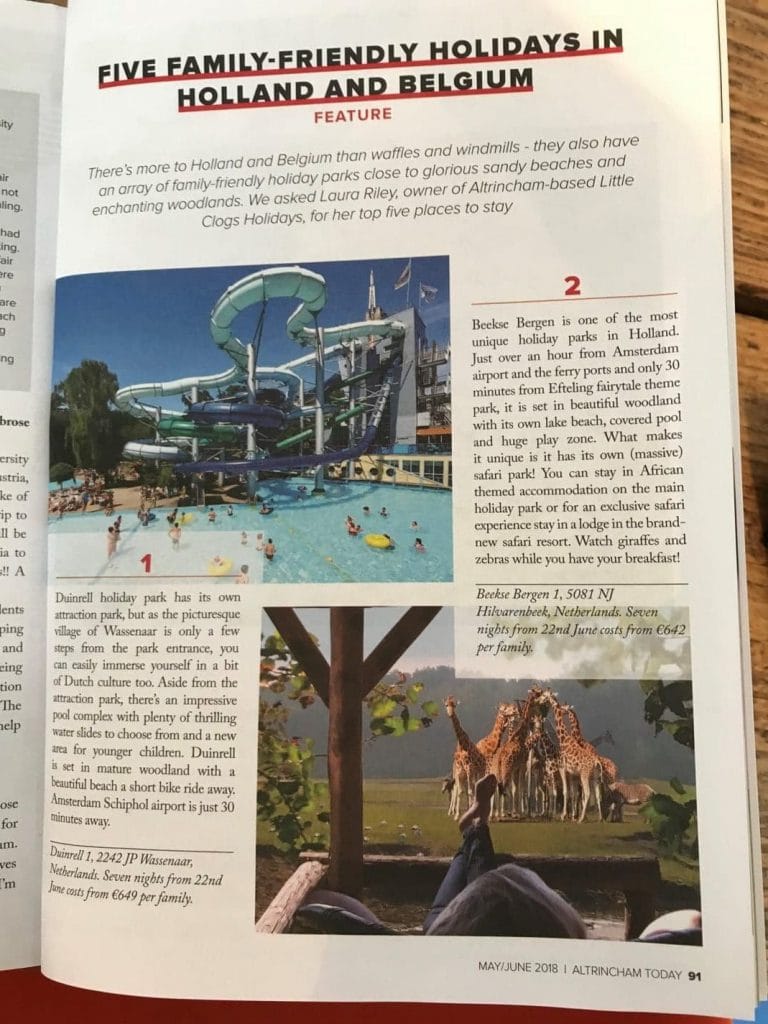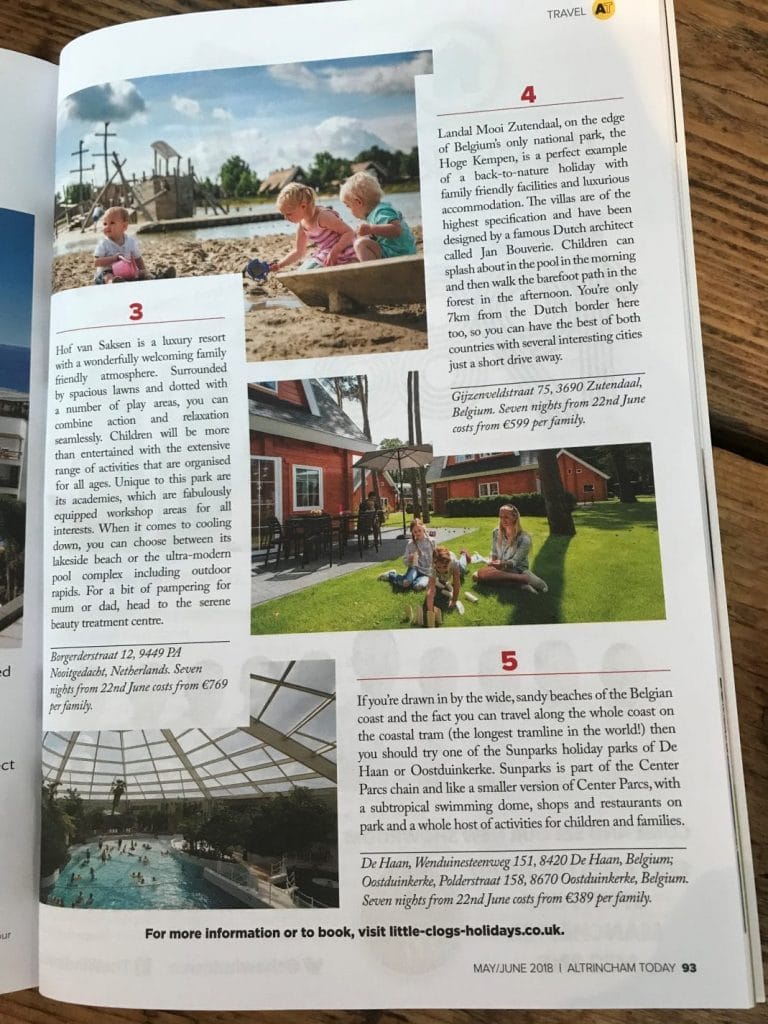 Angels and Urchins Summer Magazine 25/05/18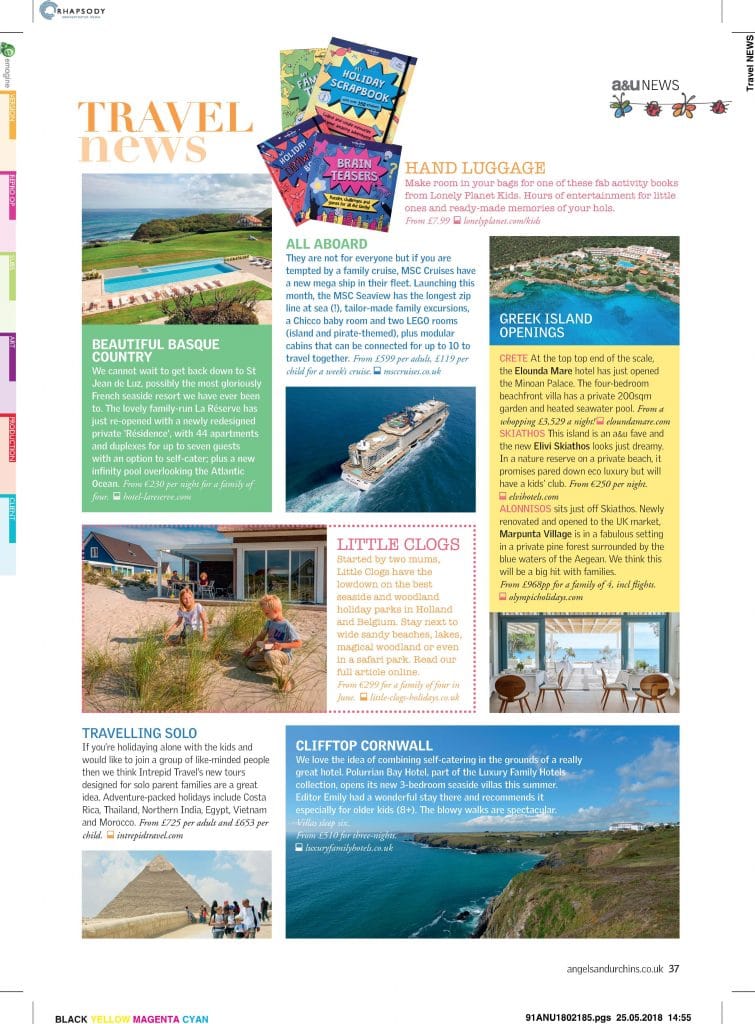 Angels and Urchins 13/05/18
Angels and Urchins have fallen in love with the Beekse Bergen holiday resort in southern Holland. Why go all the way to Africa for a luxury safari holiday?!
"We love a good holiday park at a&u. There's lots to keep everyone entertained. Time to relax. And self-catering for fussy eaters with the option of dining out too. Here's our round up of our favourite holiday parks across the UK and in Europe."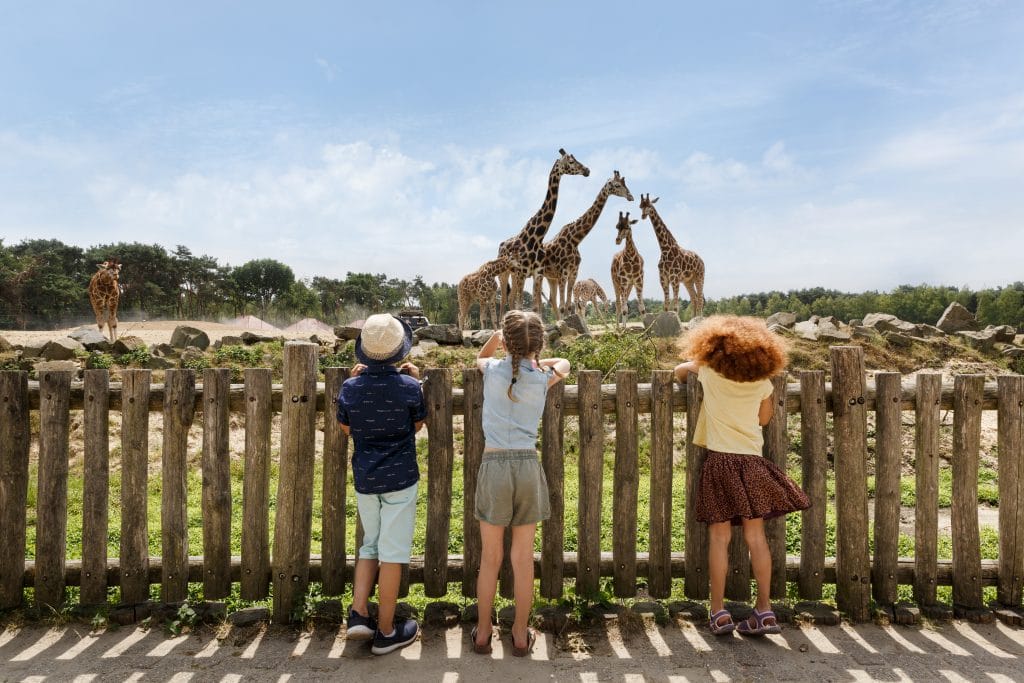 VIEW ARTICLE
Mums & Dads 04/05/18
This article in Mums and Dads highlights the fact that the perfect holiday is often closer than you think. When travelling with young children you need it to be as easy and stress-free as possible and with everything you need in terms of accommodation, facilities and places to visit at your fingertips!
"What we used to consider as holiday priorities pre-children (as hot as possible, somewhere far away, and maybe a trek or some scuba diving if we were feeling adventurous) do seem a million miles away once we have little ones in tow! However, what may seem like a distant memory can simply be viewed in a different way if you know where to look."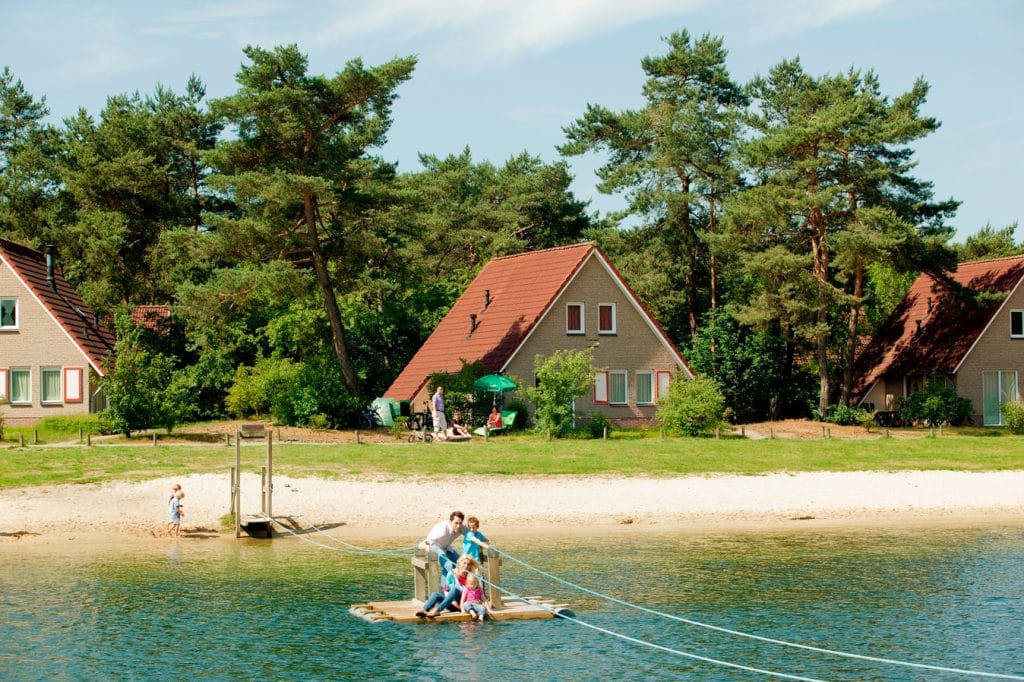 VIEW ARTICLE
Messenger Newspaper 17/04/18
"AN Altrincham mum who spotted a gap in the travel market for baby and toddler holidays has set up her own online business."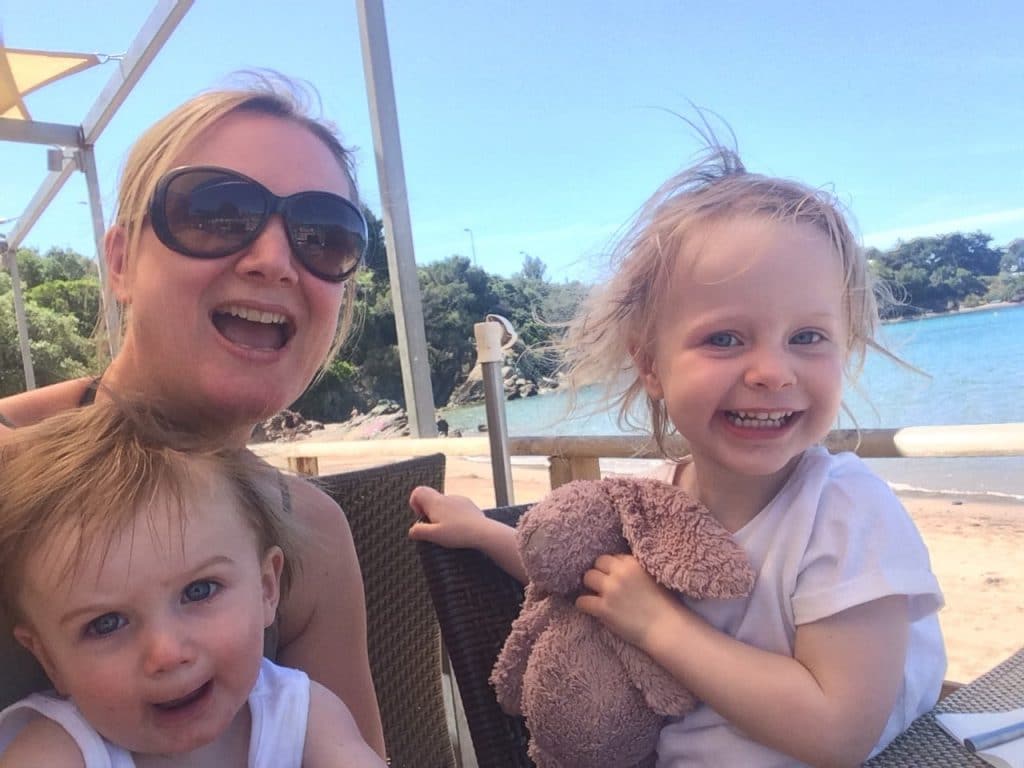 VIEW ARTICLE
Altrincham Today 27/03/2018
"An Altrincham mum is behind the launch of a new website promoting child-friendly holiday destinations in Belgium and Holland.
Laura Riley has teamed up with an Amsterdam-based friend to launch Little Clogs Holidays."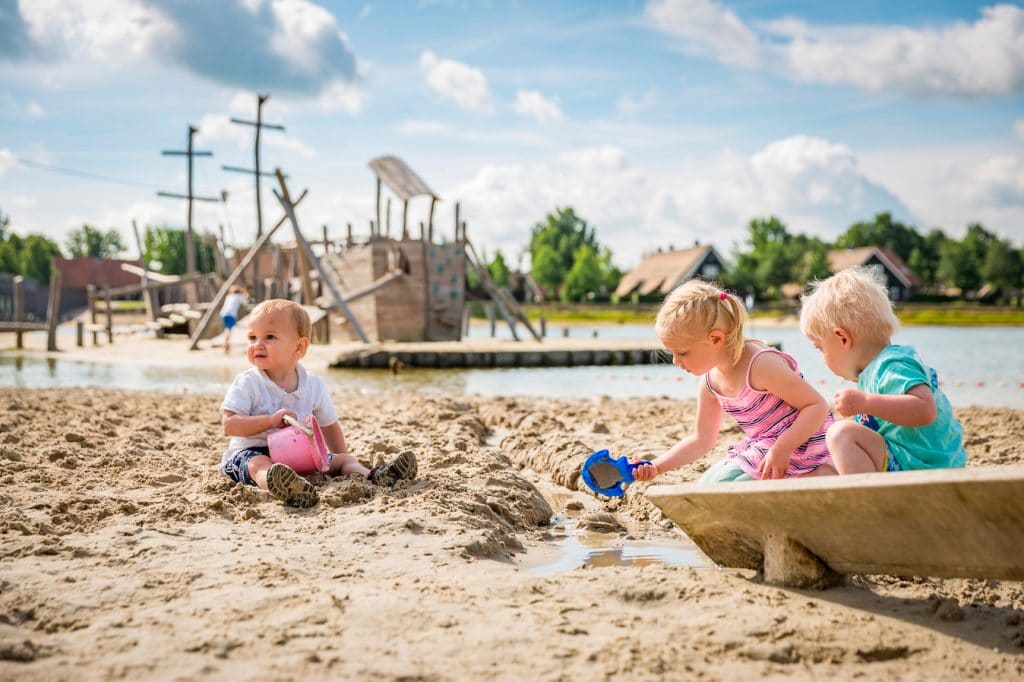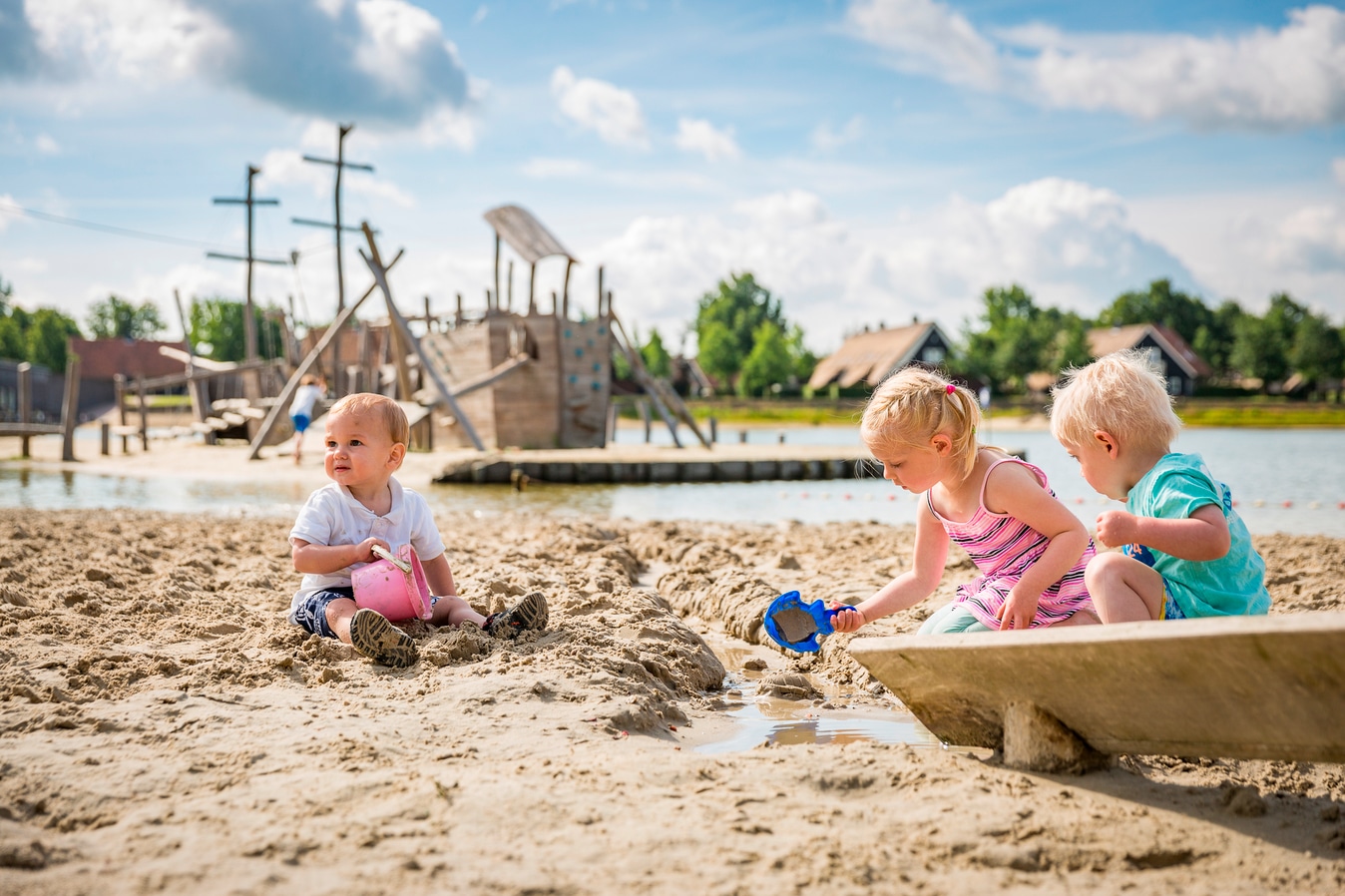 VIEW ARTICLE