Our Top 4 Holidays for Toddlers and Teens
All of the holiday parks in the Little Clogs collection have been carefully selected based on their suitability for babies and toddlers. However, many of them are also perfect for teenagers and we are often contacted by families with toddlers all the way up to teens who are looking for somewhere which ticks the box for the whole family. So, we decided it might be useful if we put together a short list of our best picks for families with both little ones and older ones who are after a bit more entertainment, sports, water slides, somewhere to meet their friends and other fun stuff to do!
Located in beautiful countryside in the Drenthe region of northern Holland, Hof van Saksen is a popular and fairly upmarket resort and is just 30 minutes from the lively city of Groningen. Hof van Saksen has children's academies with different activities for all ages and a fantastic pool complex.
For toddlers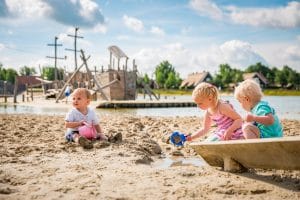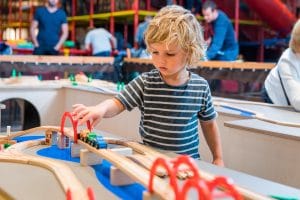 Toddlers will love the white sandy lake beach with its boat adventure playground and the huge indoor play area with ball pools, slides and climbing equipment. There is also a Bounz trampoline area which is popular with all ages! The children's academies offer sessions for as young as 3 years old with activities such as crafts and the railway academy where children can build tunnels bridges and hills for the trains.
The heated toddler pool has a little slide and exploratory toys as well as fountains and plenty of space to splash around. And at the Grand Café parents can enjoy a well earned coffee while the toddlers have fun playing with Lego at the Lego wall!
For teens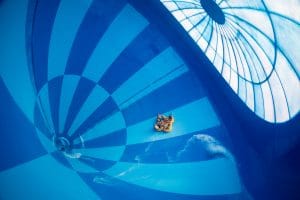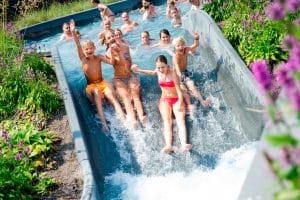 The pool complex will be a big draw for the older children, not least because Hof van Saksen has the largest indoor funnel water slide in the world! It also has over 100 metres of wild water rapids. The children's academies go all the way up to teens with a variety of sports activities on offer, including underwater scooters! Teens can also meet up at the "Hang Out" which is open all day and a pool table and games machines as well as fast WiFi and a big screen to share photos and videos on.
MORE ABOUT HOF VAN SAKSEN
Located just 30 minutes south of Amsterdam airport, 4km from a sandy beach and just a few minutes' walk into the local village Duinrell is a very popular choice for a family holiday in Holland. Set in woodland it manages to combine feeling like you're in nature with never being bored as there's so much to do from gentle rides to more thrilling rides in the theme park!
For toddlers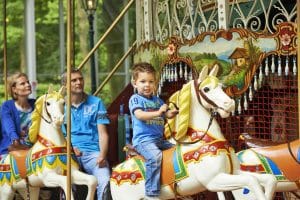 Duinrell is perfect for little ones with its indoor Playa pool area which has a whole area designed for children under 120cm tall with water jets, fountains, slides, and water exploration toys. The onsite theme park has plenty for toddlers, from the trampolines, bumper boats, monorail, mini train, the old-fashioned carousel and let's not forget the frog rollercoaster! It has a playground with baby swings as well as an indoor soft play area. Toddlers will also love the wonderland area where there are all sorts of little surprises to keep them entertained!
For teens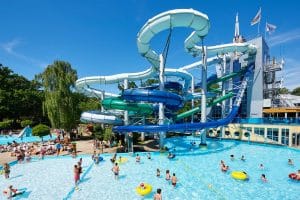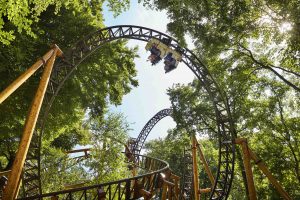 There are some pretty hairy rides in the theme park as well (which the little ones love to watch!). The log flume is always a hit and the Falcon rollercoaster is not for the faint hearted. The Tiki pool has no fewer than 16 water slides and is the largest indoor waterslide complex in the Benelux region. You can go super-fast down slides in the pitch dark with flashing lights reaching speeds of 70km per hour! There is also mini bowling and the games hall as well as a sports field for football and bike and go-kart hire. The park is large enough for older children to ride around on their bikes and safe cycle paths go all the way to the beach so it's a great way of visiting there as a family (kids on bikes and toddler in a pull along cart behind the adult bike).
MORE ABOUT DUINRELL
This Landal park on the water is jam packed with activities for children of all ages. It is also next door to the Mattel family activity centre with its themed play areas for the toddlers and virtual gaming for the older children. Domein de Schatberg is located in the Limburg region of south Holland and just 5km from Toverland theme park.
For toddlers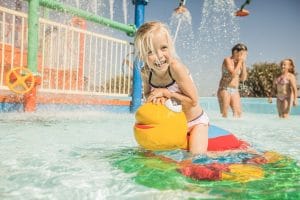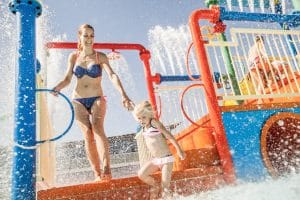 Little ones will love the indoor heated toddler pool, mini harbour and all the play areas dotted about. They can also play on the sandy lake beach or get involved in the 0-4 kids club which runs during Dutch holidays. There is a dedicated treasure room with activities for this age group.
For teens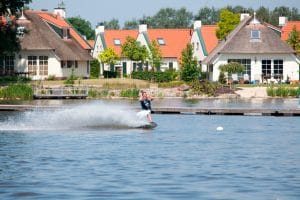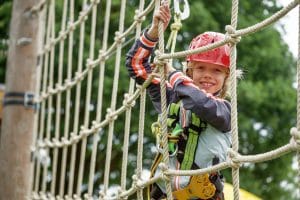 A jam packed activity programme is on offer during the Dutch holidays. Different clubs are available for children aged 11-14 and those 15+. Teens can get involved in paint balling, buggy rides through the woods and plenty more.
Older children and teens will enjoy the bowling, the climbing park and being on the water it is also possible to go water skiing and wake boarding at Domein de Schatberg!
MORE ABOUT DOMEIN DE SCHATBERG
Efteling is a magical, fairytale theme park located in the south of Holland. It is an enchanting family destination with plenty of rides for the youngest members of the family right up to teens. You can also stay the night in one of Efteling's holiday villages. Bosrijk Village has a pool, restaurant and a real sense of magic which can only be appreciated by visiting!
For toddlers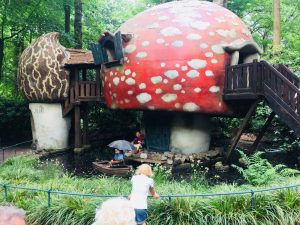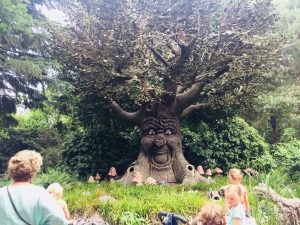 Toddler imaginations will run wild in the fairytale forest at Efteling where real fairytales come to life through sound, smell and visuals. Back at Bosrijk Village sleepy boys and girls can be read their bedtime story by the Sandman who lives in a castle in the middle of the lake. Toddlers will enjoy the toddler area in the pool as well as the water play area by the restaurant.
For teens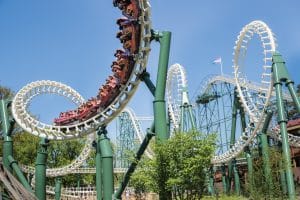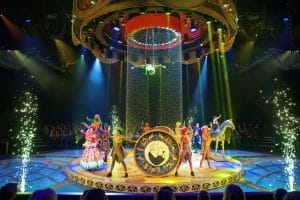 There are enough spills and thrills to keep older children entertained all day at Efteling, not forgetting the fabulous Ravelijn show and Caro the new family show which is also in English. Back at Bosrijk Village they will enjoy the pool which is perfect after a fun filled day at Efteling theme park and if your older children prefer a bit of freedom then there is ample space to get out and explore in the extended grounds or to kick a ball about and meet other like-minded children who are enjoying their stay at the fabulous Efteling.
MORE ABOUT EFTELING BOSRIJK VILLAGE
Efteling teens images copyright of Efteling and Robert Aarts Photography