Best Car Free Holidays to the Netherlands
One of the great things about the Netherlands and Belgium is that they are so accessible, either by taking your own car on the ferry or tunnel, or by jumping on a short flight and hiring a car.  However, it is your holiday after all and maybe you fancy leaving the car at home and trying out the taxis, regional trains and buses instead! Also, now with the Eurostar having a direct service to Amsterdam and Rotterdam there has never been an easier way to travel. Here is our round up of the easiest Little Clogs places to get to on public transport and where you don't need to rely on a car while you're there.
1: Duinrell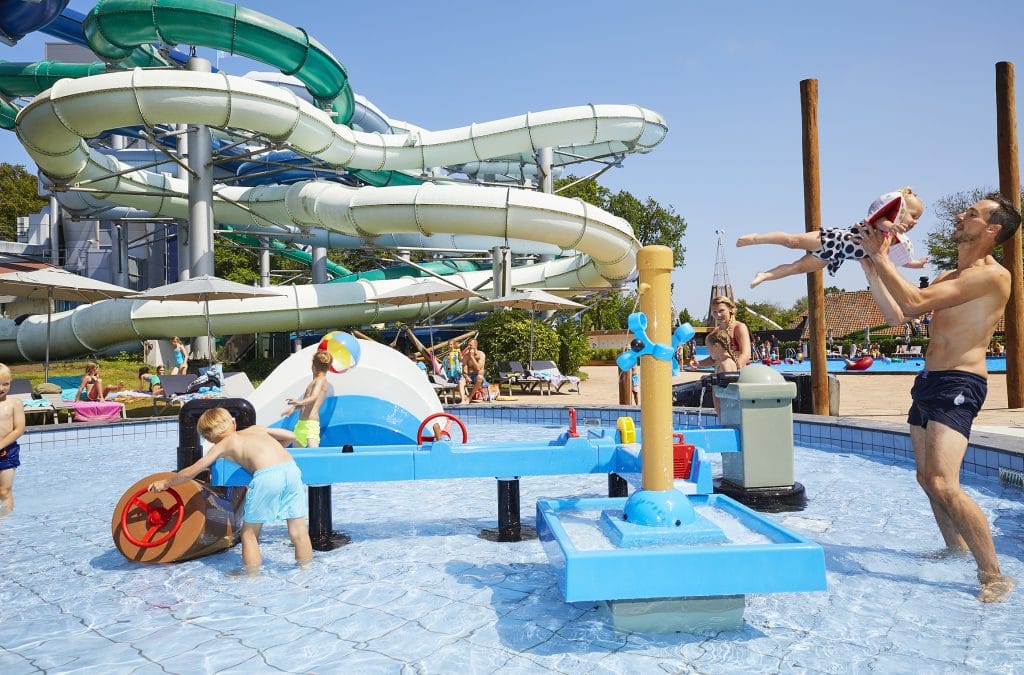 Duinrell is probably the easiest park to reach without a car and it also has so much on its doorstep, from its theme park, waterpark and places to eat to its excellent location in the village of Wassenaar, close to the beach and with great public transport links. It is also only 30 minutes in a taxi from Amsterdam Schipol airport.  Or from inside the airport you can get the train to Leiden which takes 15 minutes and from there either get the bus to Wassenaar or jump in a taxi. It's only a 15 minute drive from Leiden to Wassenaar. From the bus stop in Wassenaar to Duinrell it's about a 15 minute walk. If you wanted to get a taxi from Amsterdam Schipol directly to Wassenaar it would take around 30 minutes and cost around €50.
Wassenaar is well served by buses and once on Duinrell Wassenaar is literally over the road. You can of course hire a wide selection of bikes too which makes a lovely journey to the beach without the worry of parking when you get there!
2: Koningshof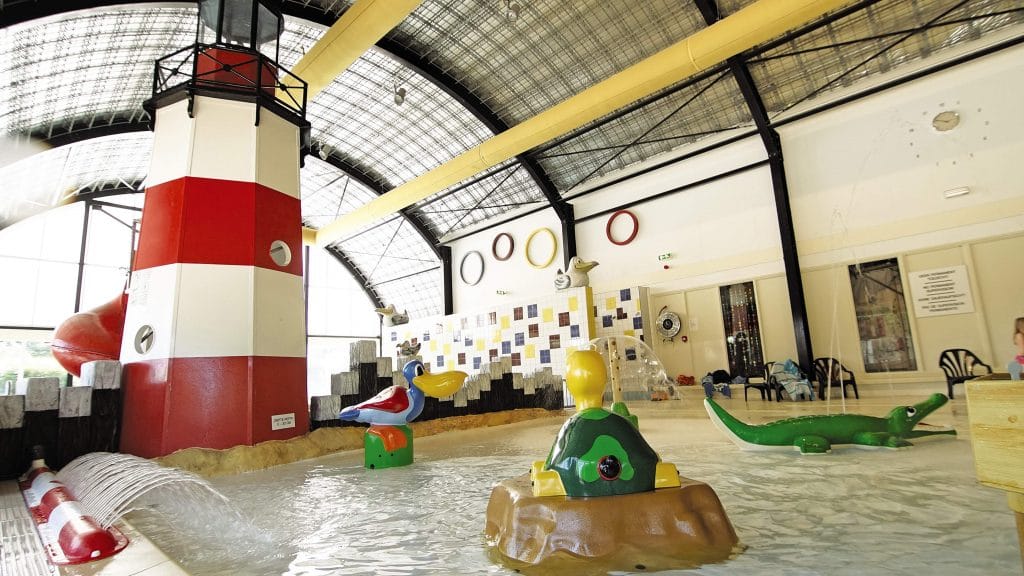 Koningshof is only 12km from Duinrell so our information above is relevant for Koningshof too. From Schipol airport you can get the train to Leiden or a taxi directly to the park. Koningshof is just 8km from Leiden and there is a bus which takes you from Leiden train station into Rijnsburg (a 10 minute journey). The holiday park is then a 10 minute walk from the bus stop. Once there you are 2km or a 20 minute walk into the traditionally Dutch town of Rijnsburg with its shops, canal, windmill and places to eat and drink.  You can rent bikes on Koningshof too which makes exploring the area even more enjoyable. The stunning beach at Katwijk is a 15-20 minute bike ride away.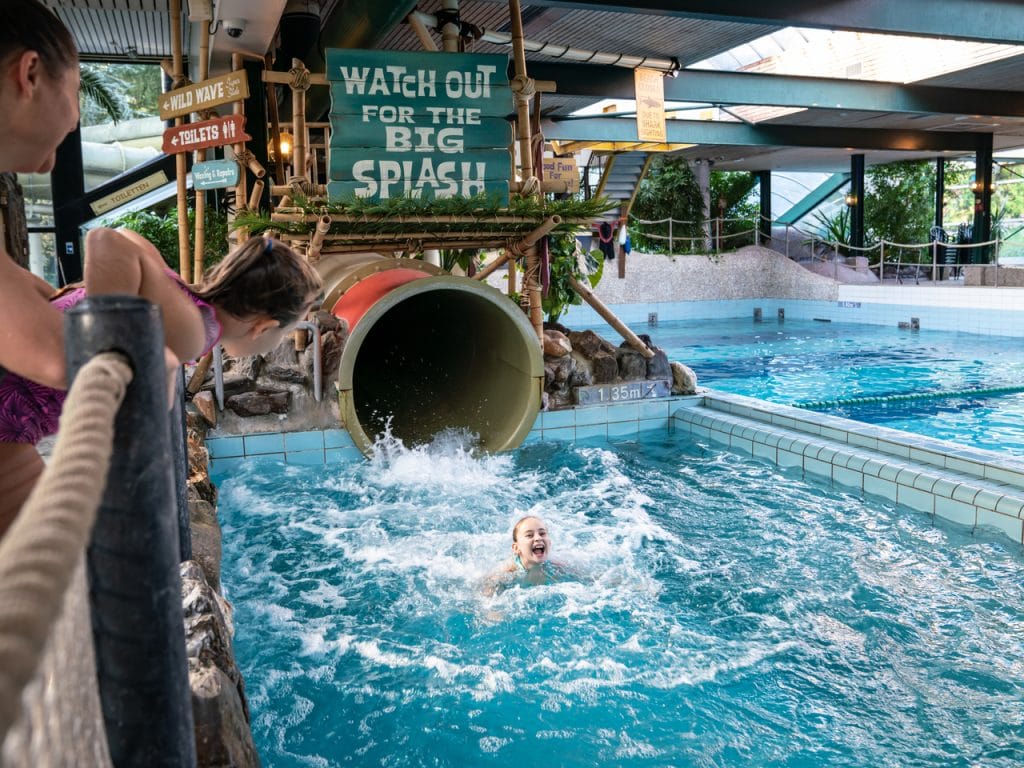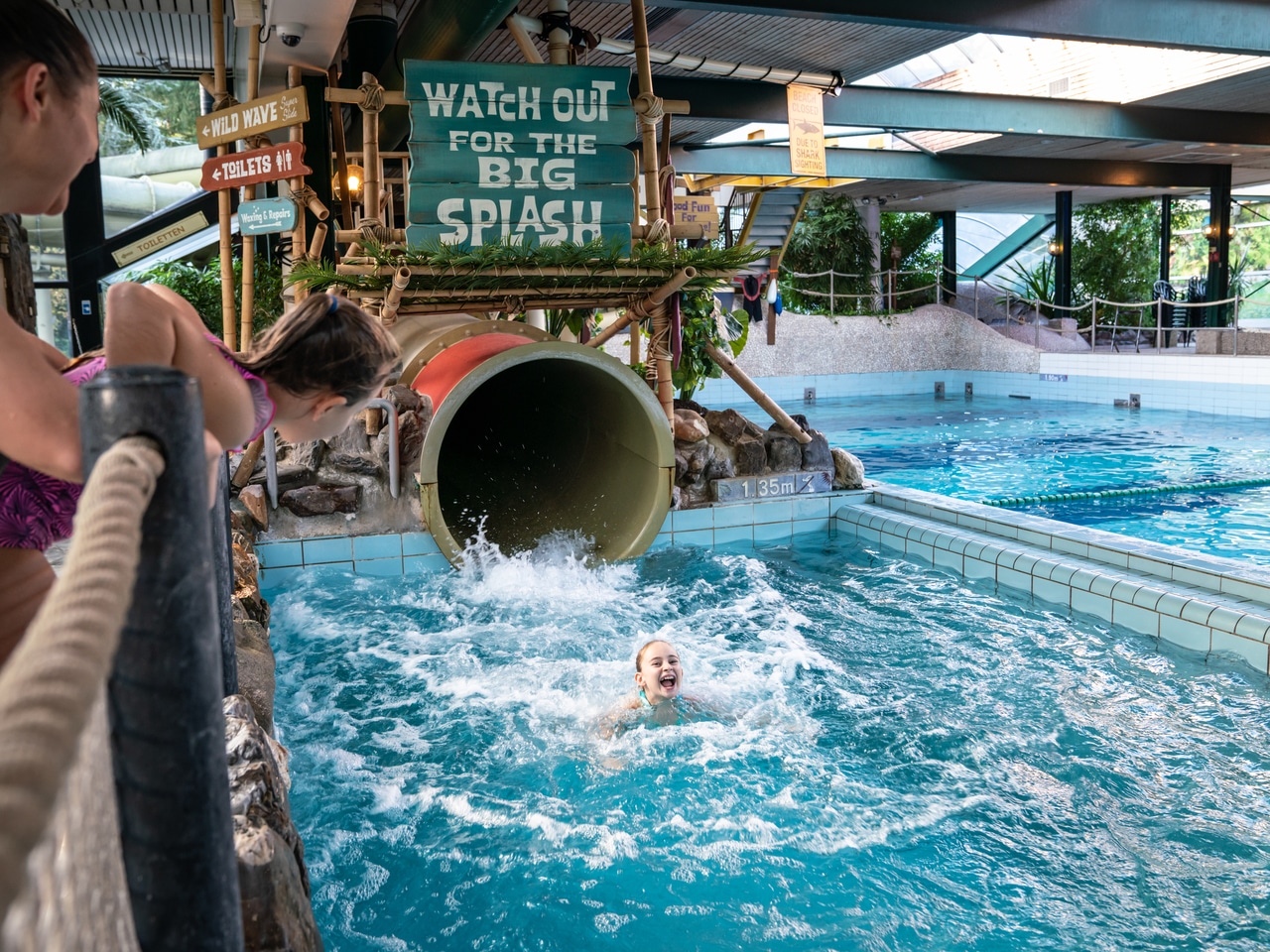 Landal Het Vennenbos has so much to do on and off park with its subtropical swimming pool complex and its many activities that you could easily stay here all holiday if you wanted to. You are 4km or a 10 minute bus ride away from the town of Bladel. From Bladel you can get the bus to Eindhoven where the train network connects you with the whole country. Eindhoven airport is just a 30 minute taxi ride away from Het Vennenbos.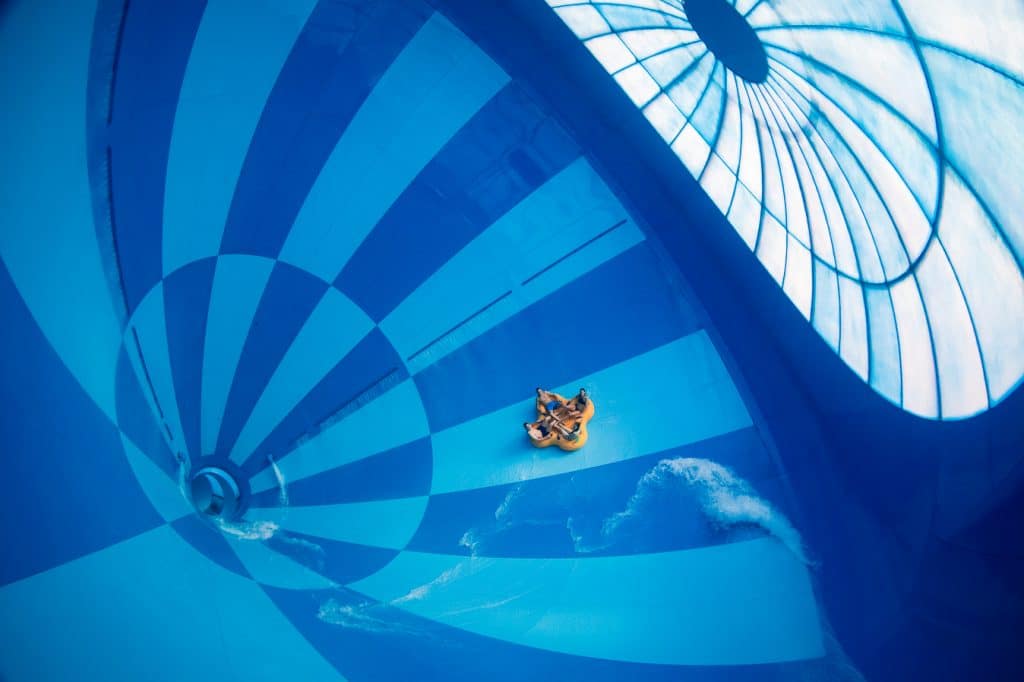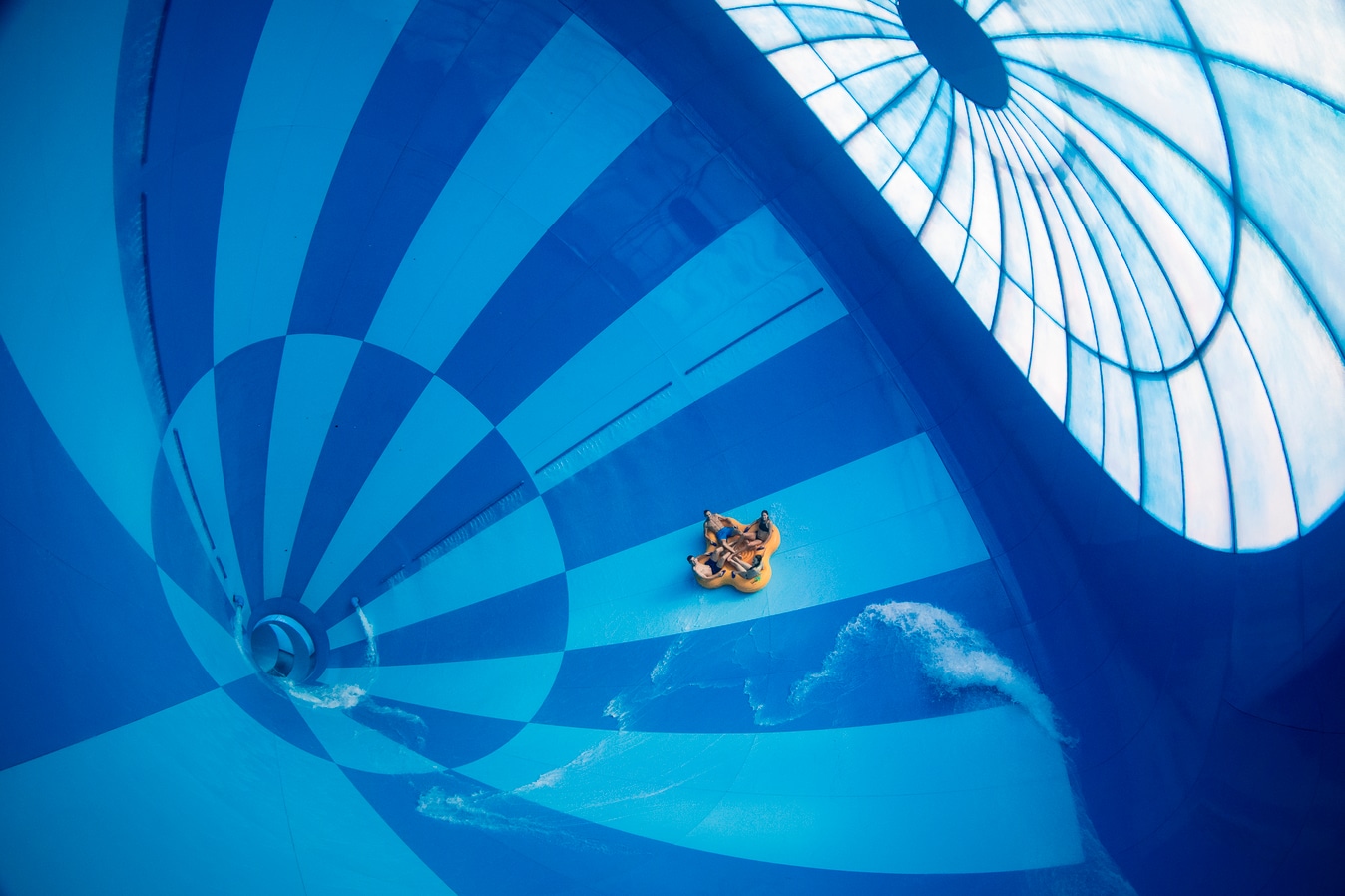 Hof van Saksen is a luxury holiday resort full of facilities and activities for all ages. With its world famous waterslides, rapids, indoor and outdoor play areas, lake beach and its many children's academies it is a brilliant choice for the whole family. With its fab selection of places to eat and a good supermarket there really isn't any need to leave the resort if you don't want to!  If you do want to go further afield then the nearest train station is Assen which is a 15 minute taxi ride from the resort. There are also buses which go from Assen to the bus stop stop 10 minutes walk from Hof van Saksen. Either fly or get the Eurostar to Amsterdam and then a direct train to Assen takes under 2 hours.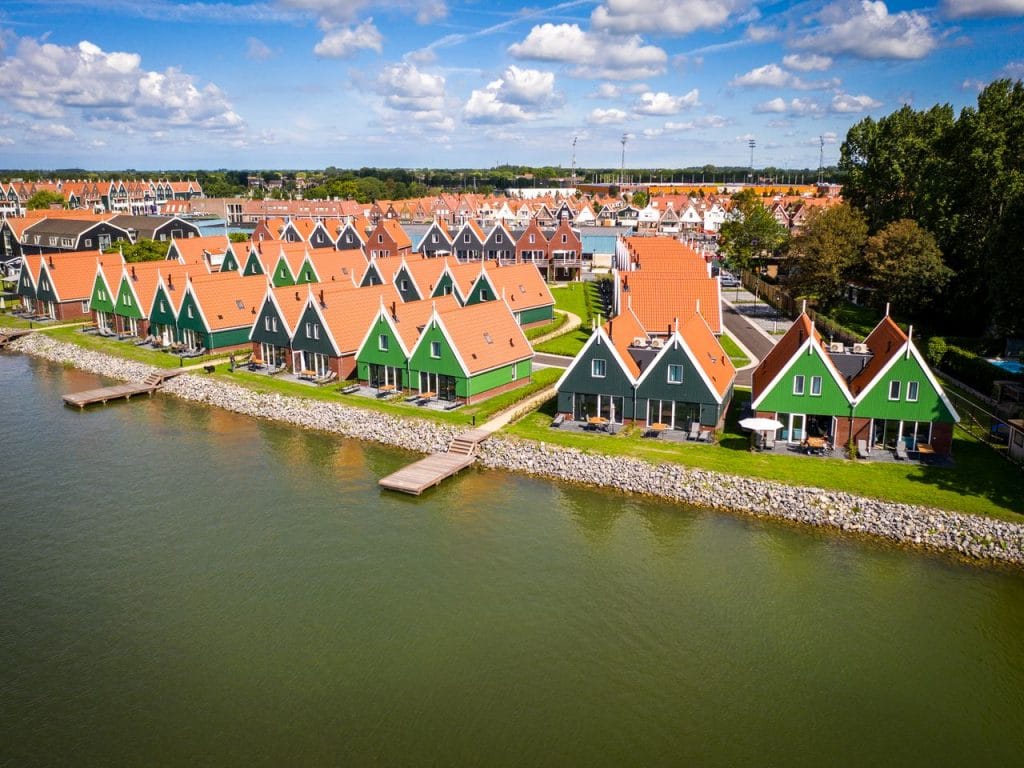 If you want clogs, cheese, windmills and tulips then a visit to Landal Volendam in spring should definitely be on your to do list! The traditional houses in a peaceful setting, within walking distance from the harbour and village centre of Volendam are a perfect base for exploring this culturally unique area! A 25 minute walk from the park takes you to the bus stop in Volendam where a 30 minute bus journey will take you directly into Amsterdam Central Station.
6: Efteling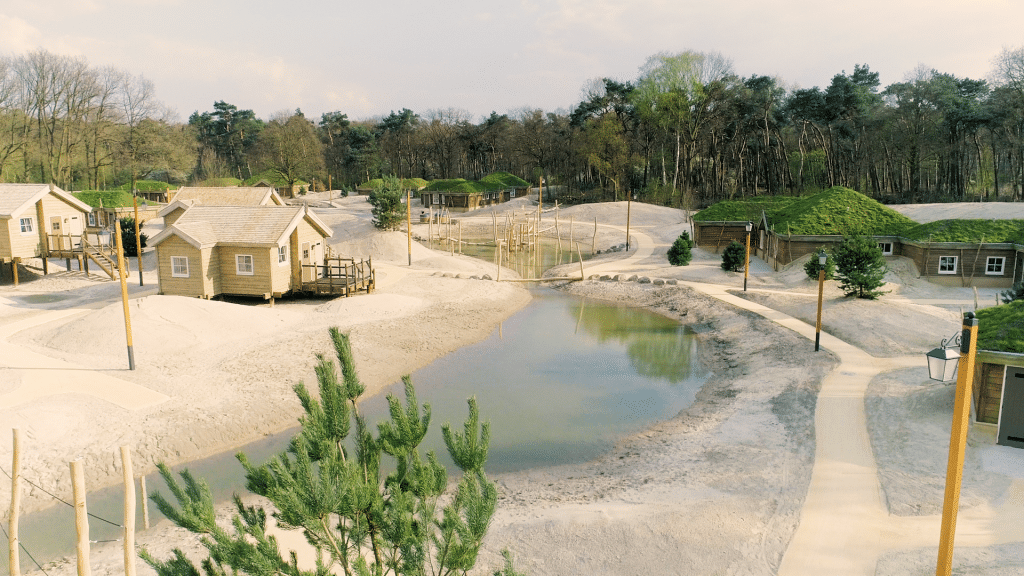 Efteling's 3 resorts (Bosrijk, Loonsche Land and the Efteling Hotel) and the child friendly hotels in Kaatsheuvel town are all easily accessible by public transport and all within walking distance of Efteling theme park. There really is no need to leave Efteling while you are staying there but if you wanted to then the bus stop is just outside. Efteling is a magical place and we highly recommend staying for a few days to make the most of it.
7: Beekse Bergen Safari Resort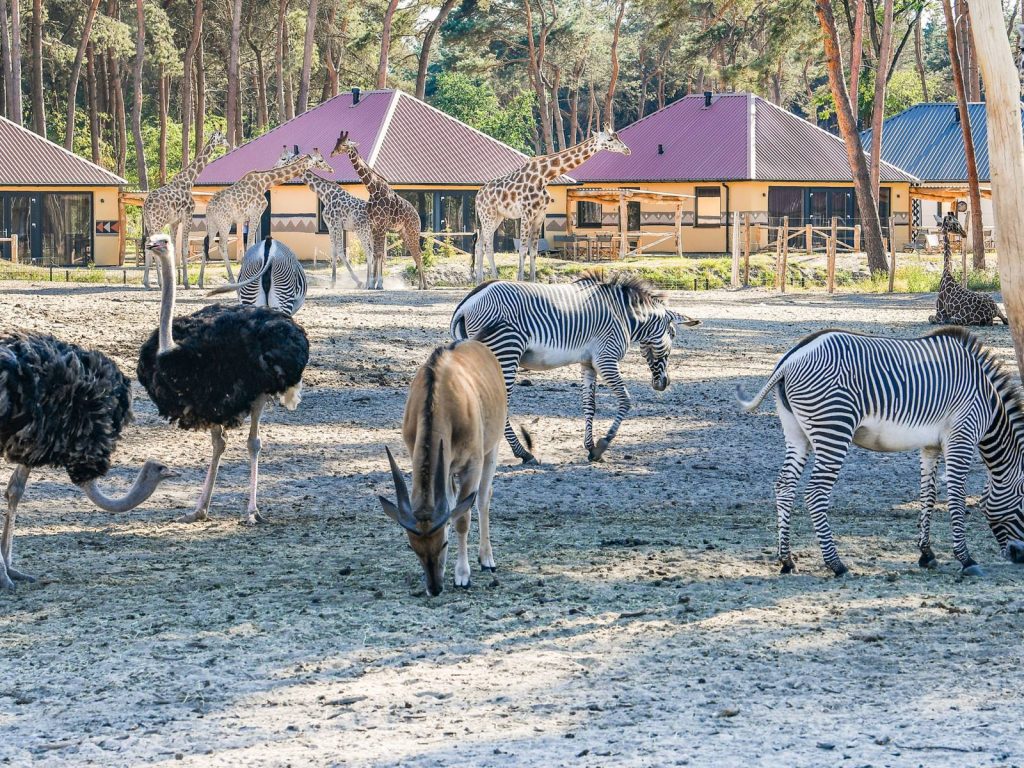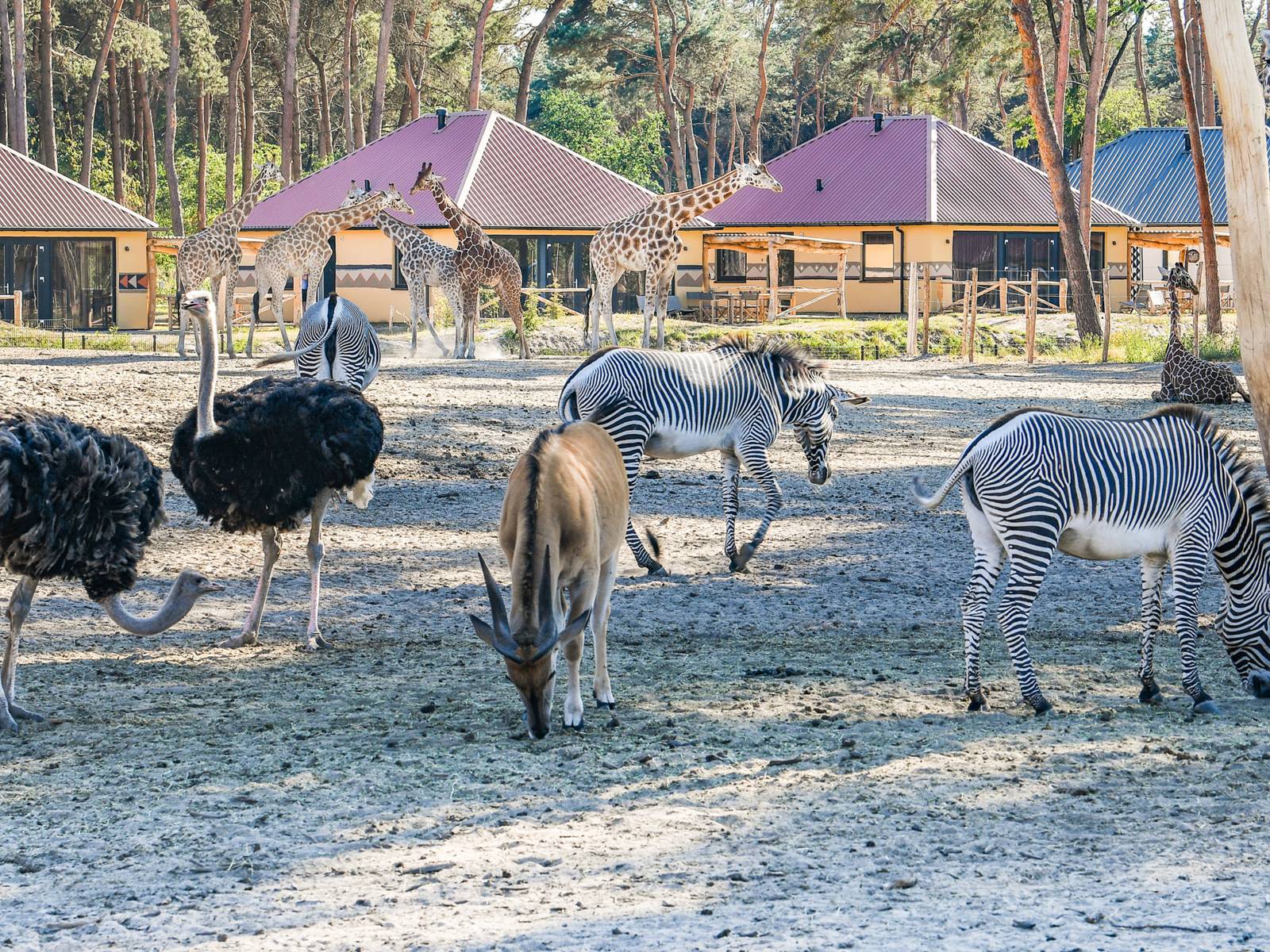 With a bus stop outside the safari park and so much to see and do within the resort and holiday park this is a great car free option.  Beekse Bergen is large but there are various free transport options available to get around the resort, from the boat to the Ostrich Express shuttle.  The local village of Hilvarenbeek with its supermarkets, shops and restaurants is 3 stops (10 minutes) on the bus. From Eindhoven airport it is a 25 minute taxi ride or 1h30 by bus and train. Families often combine a stay at Efteling with one at Beekse Bergen which takes about an hour on 2 buses (changing in Tilburg).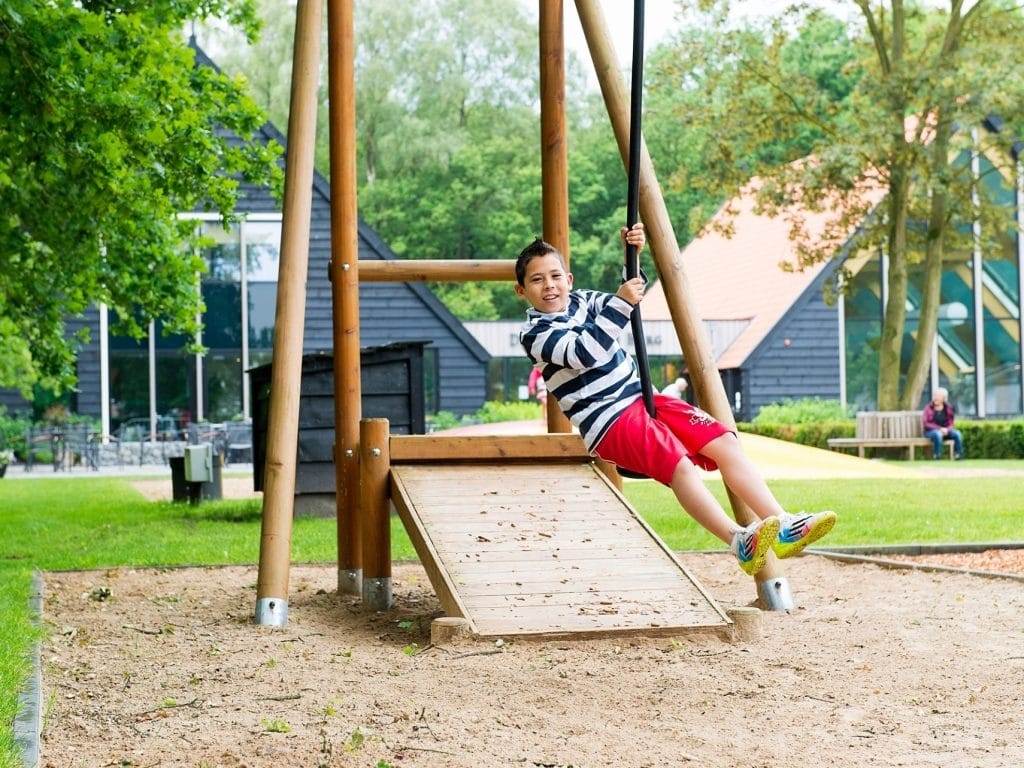 This is a peaceful park which is ideal to use as a base for exploring. The close proximity to the train station (15 minute walk) and also to Utrecht (30 minutes on the train) with its Miffy Museum, and Train Museum makes this park a great car-free option.
Please don't hesitate to get in touch for any more advice or for more information about journey times. We also find that the website https://9292.nl/en is really useful for calculating public transport journey times and costs across the Netherlands. For a map showing where all our featured parks are check out our Holiday Park Locations page!
Contact Us
Efteling image copyright Efteling