7 Places to Stay Within Walking Distance of Efteling
At Little Clogs Holidays we are proud to be able to offer you 7 different places to stay within easy walking distance of Efteling theme park. Not only does this give you lots of overnight options but it also allows you to have plenty of flexibility for your day of arrival, the length of your stay and the type of accommodation.
Efteling is enormous fun! From the moment you enter the theme park you are whisked away into a magical wonderland. There is the fairytale forest where traditional tales come to life, magical family rides, and real tummy churning, nail biter rides for the dare devils in your group.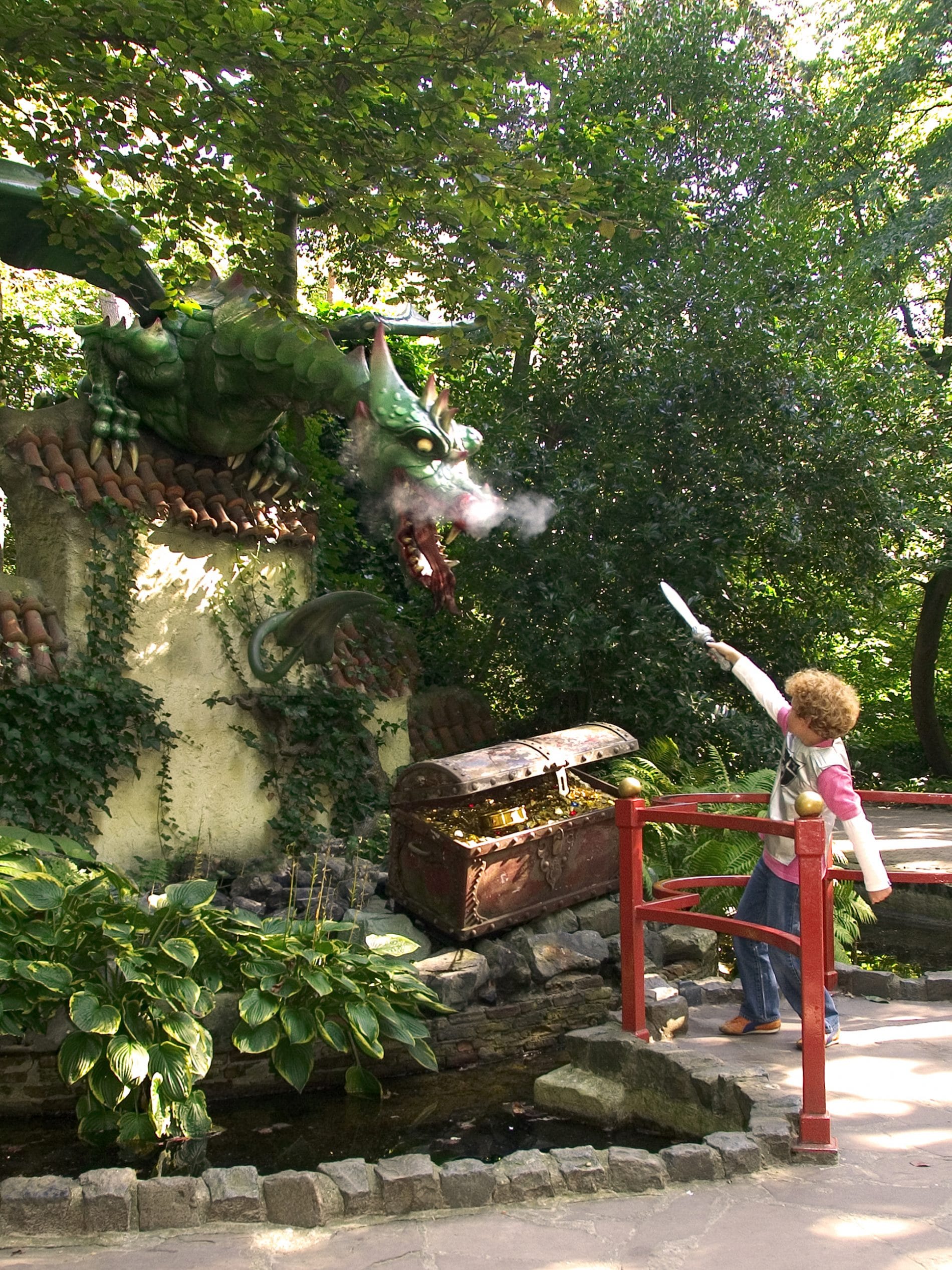 If you thought that was it, then you are mistaken, as what makes Efteling so special is the attention to detail, the beautiful surroundings, the surprise meetings with Efteling inhabitants as they stroll though the park and the unexpected performances just popping up when you least expect it.
When you have all of this to entertain you and then there are also fabulous shows to see, you soon begin to realise that a day visit could well leave you hankering for more…
So, why not stay overnight and take your time to explore and experience everything? It's much easier than you may think!
Accommodation Low-Down
Of course the ultimate Efteling experience would be to stay in one of the 3 holiday parks or hotels at Efteling. Each has their own charm and magical touches that make staying at Efteling even more special and unforgettable.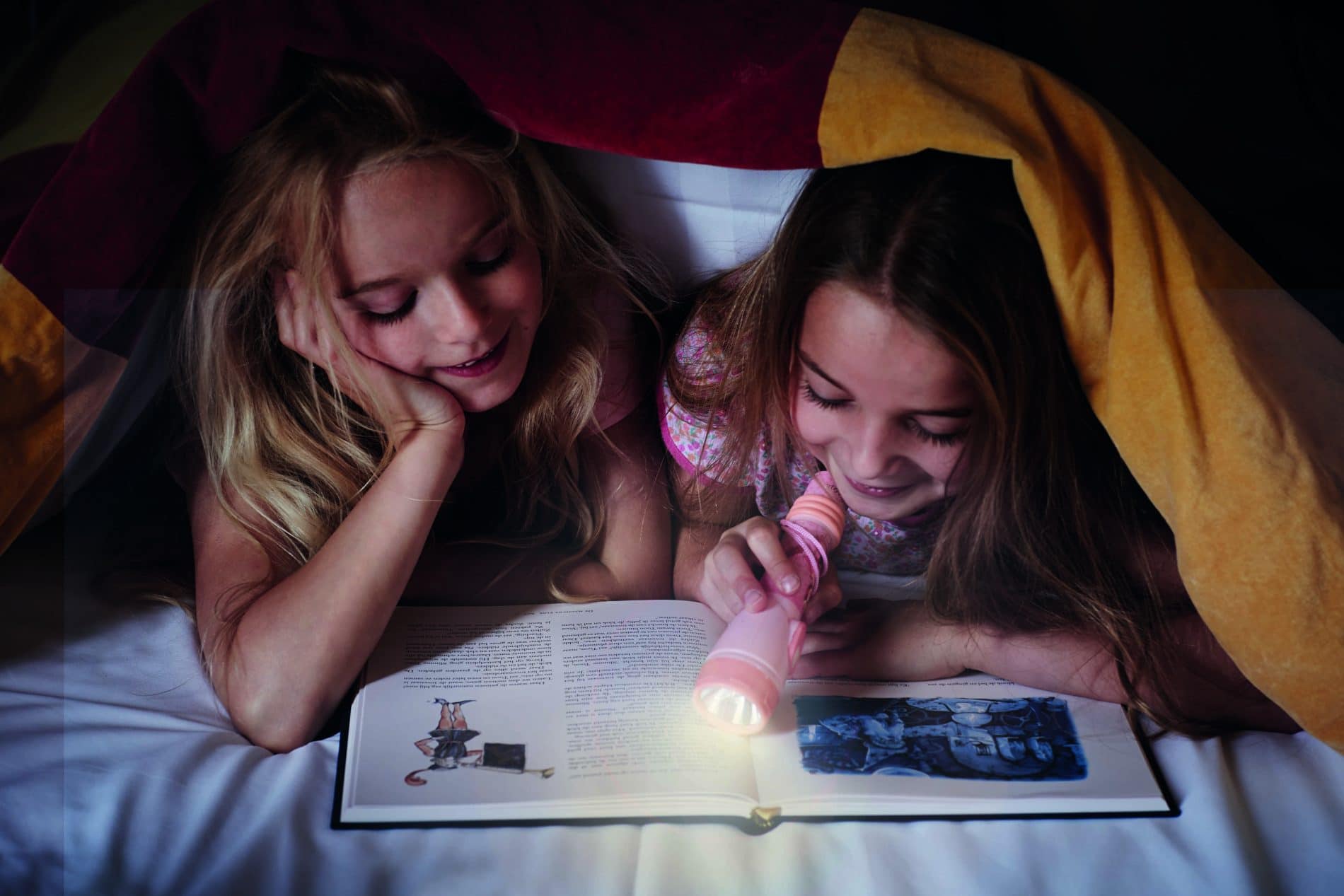 You will find this hotel pretty much on the doorstep of the theme park entrance. If you ever wished to live in a fairytale then this is where your dreams can come true! There is a selection of themed rooms each based on a different fairytale story. These rooms are not only decorated in each theme but the furniture and finer details really allow you to step into the stories and become the characters within them!
In addition to the themed rooms there are also comfort rooms, some with adjoining doors should you be travelling in a larger group.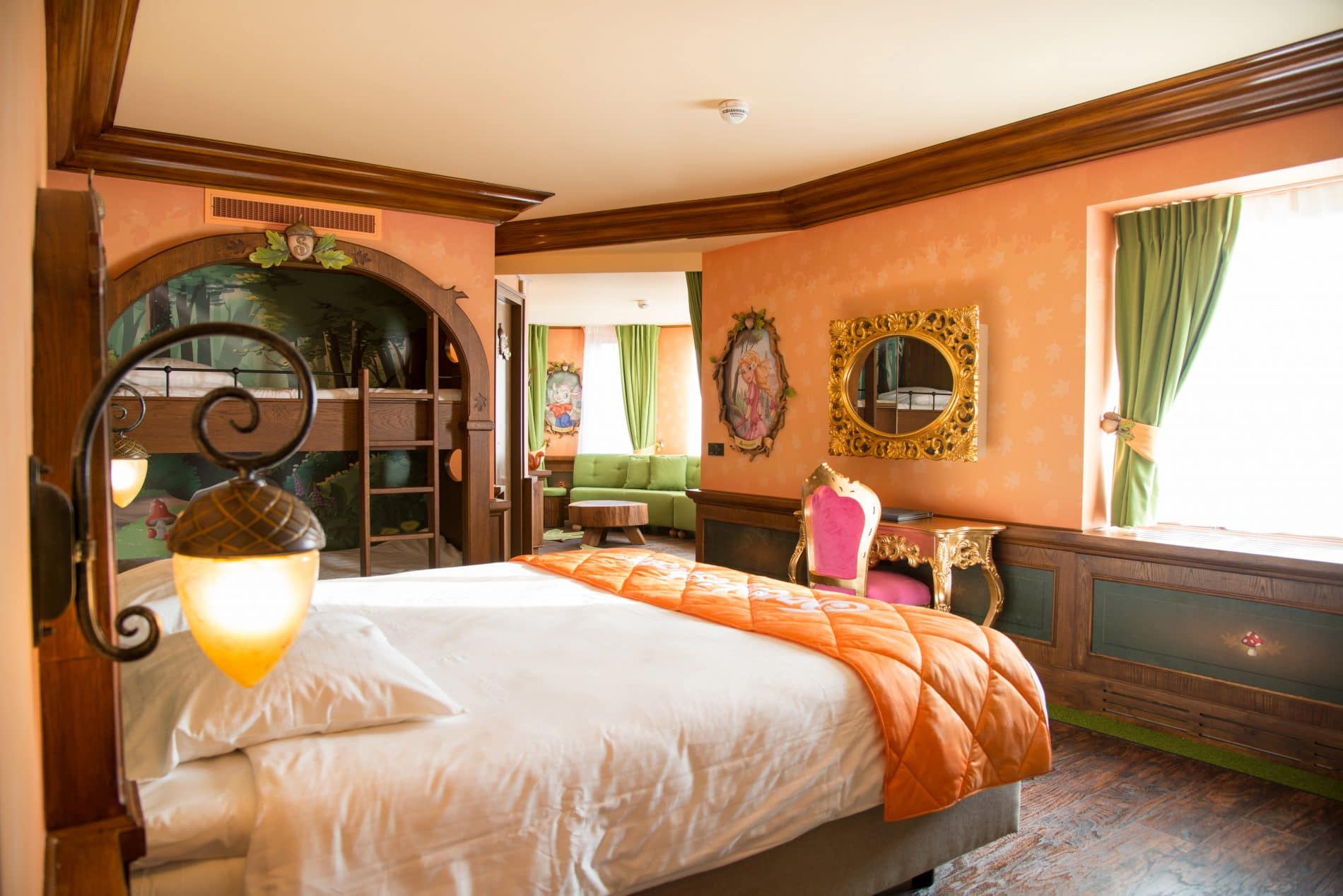 You can dine as royalty in one of the restaurants and there's an indoor play area for the children. Throughout the day Efteling inhabitants come by to meet you in the hotel too, so have those cameras at the ready as you never know who may just pop up.
MORE ABOUT THE EFTELING HOTEL
If you like the idea of having a dip in the pool after your fun-filled day at Efteling then Bosrijk is the choice for you. There is also a shop, restaurant and bar/terrace. The lake that is central to this resort houses The Sandman's castle and if you keep your eye open you'll see him walking around during your stay.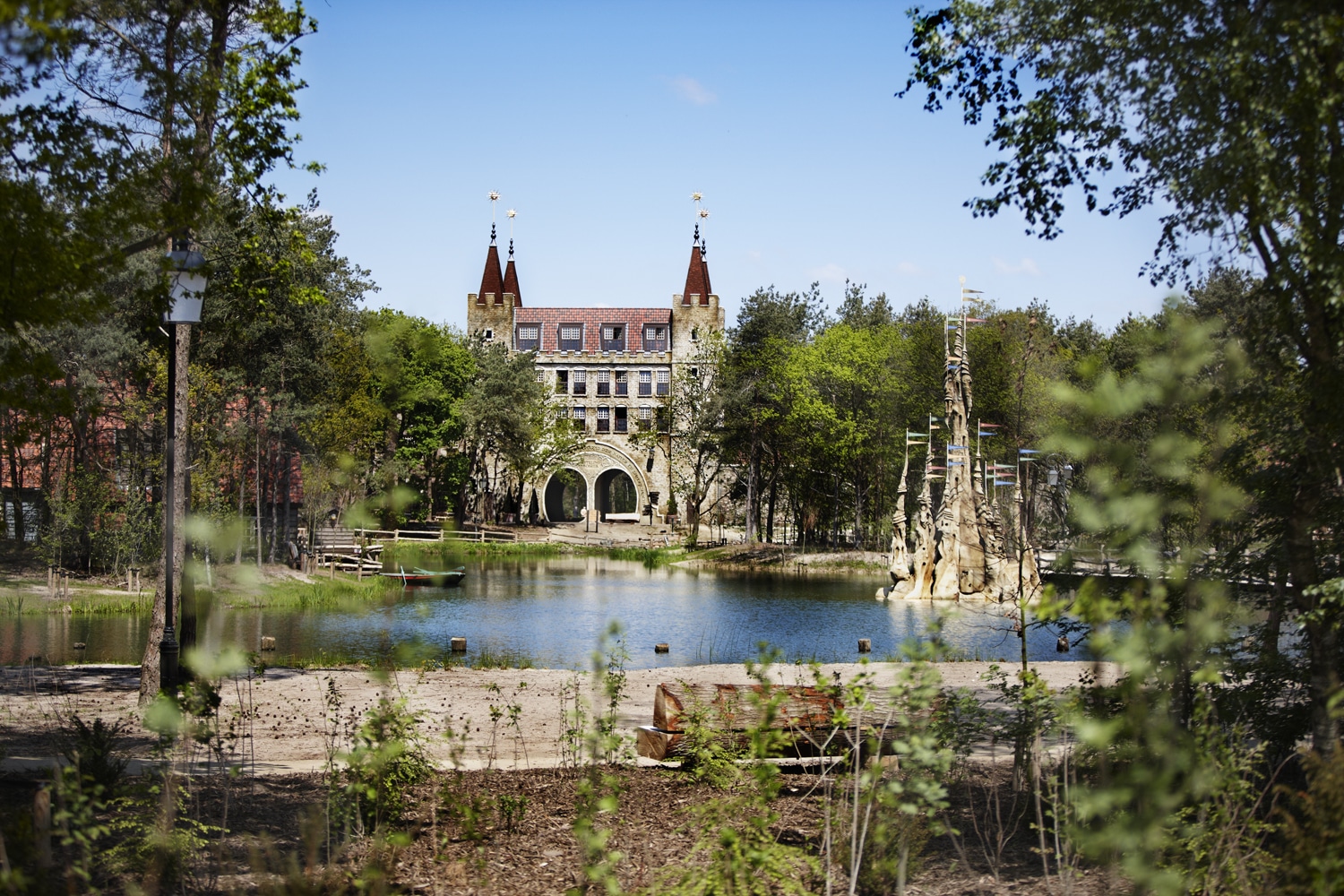 Ideally, you should make it back from the fun of the theme park in time for the bedtime stories he tells with his helper under the arches of the main building, before you head back through the picturesque resort to your spacious accommodation.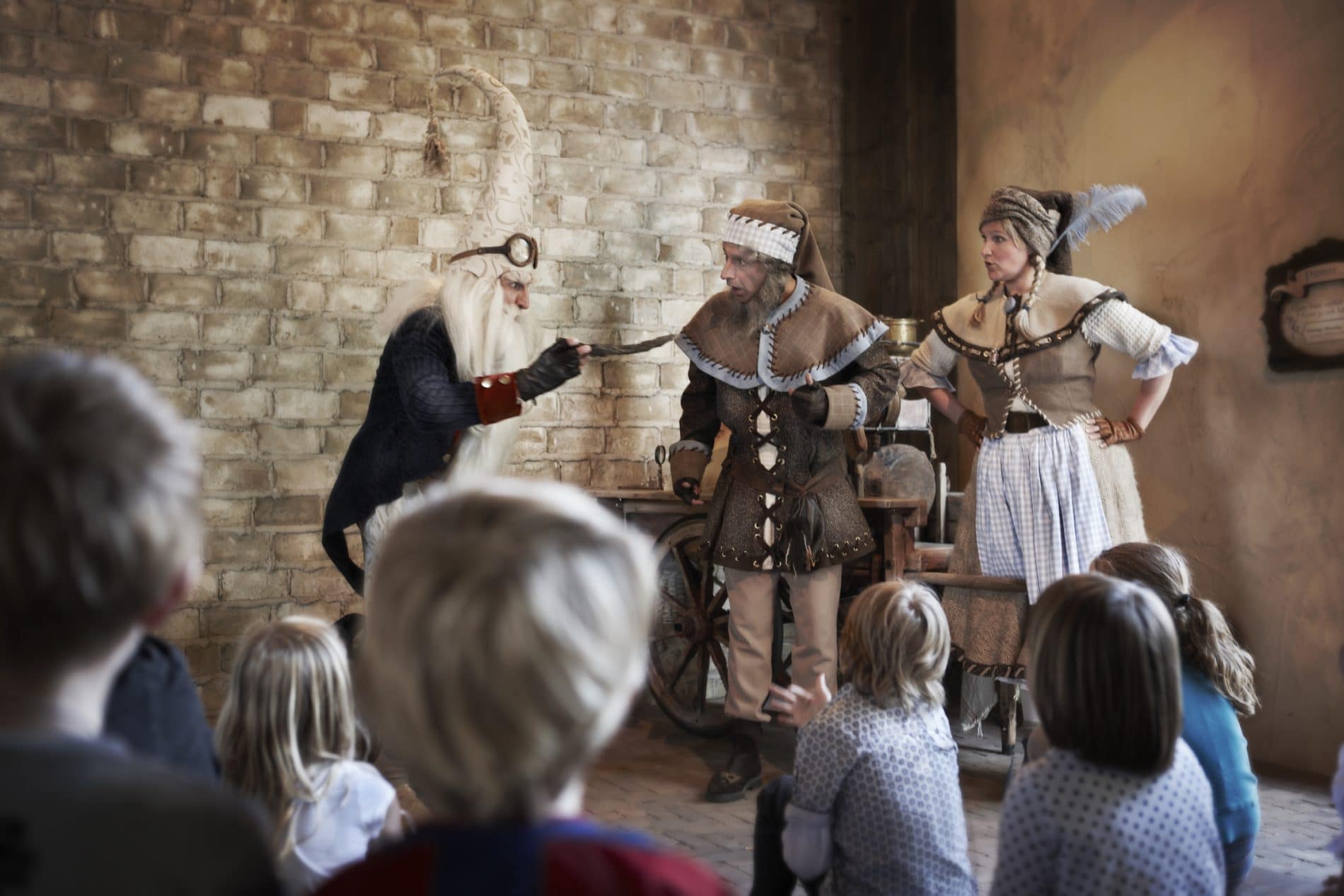 What stands out at Bosrijk is its woodland setting with plenty of space to roam and explore and playgrounds dotted around for a bit of added adventure. Just a short 10 minute walk or mini-train ride and you will be ready to begin your magical Efteling adventure at the theme park.
With a choice of staying in either a woodland, lakeside or village house or in one of the centrally or secluded  family rooms you are spoilt for choice.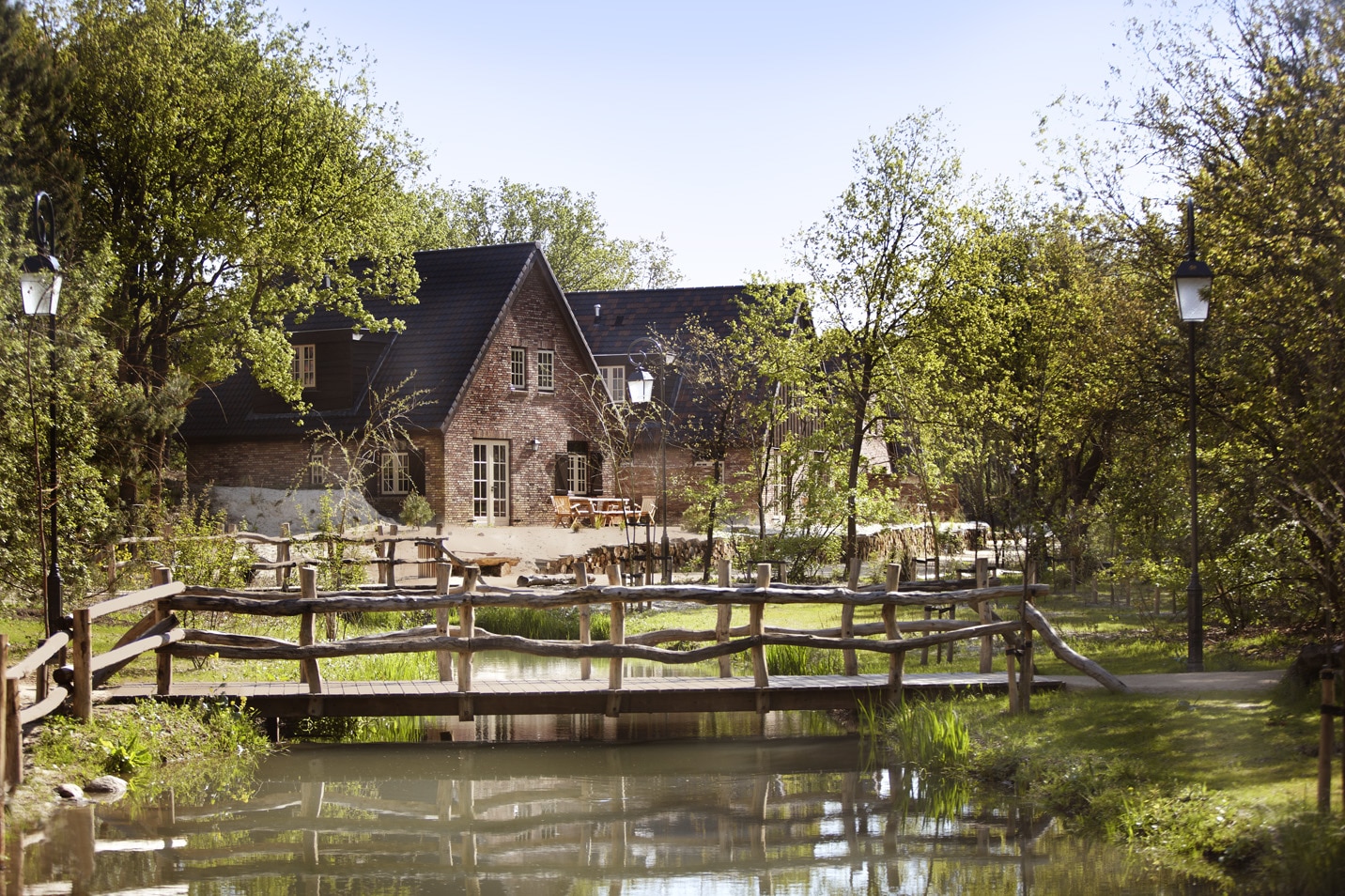 MORE ABOUT BOSRIJK VILLAGE
You get the best of both worlds at Efteling Loonsche Land as you can choose between a house or a hotel room. With its water, woodland and sand dune setting there is a real variety of houses to choose from. The Loonsche dunes are easily accessed from the resort so you also have the option of exploring further if you wanted to.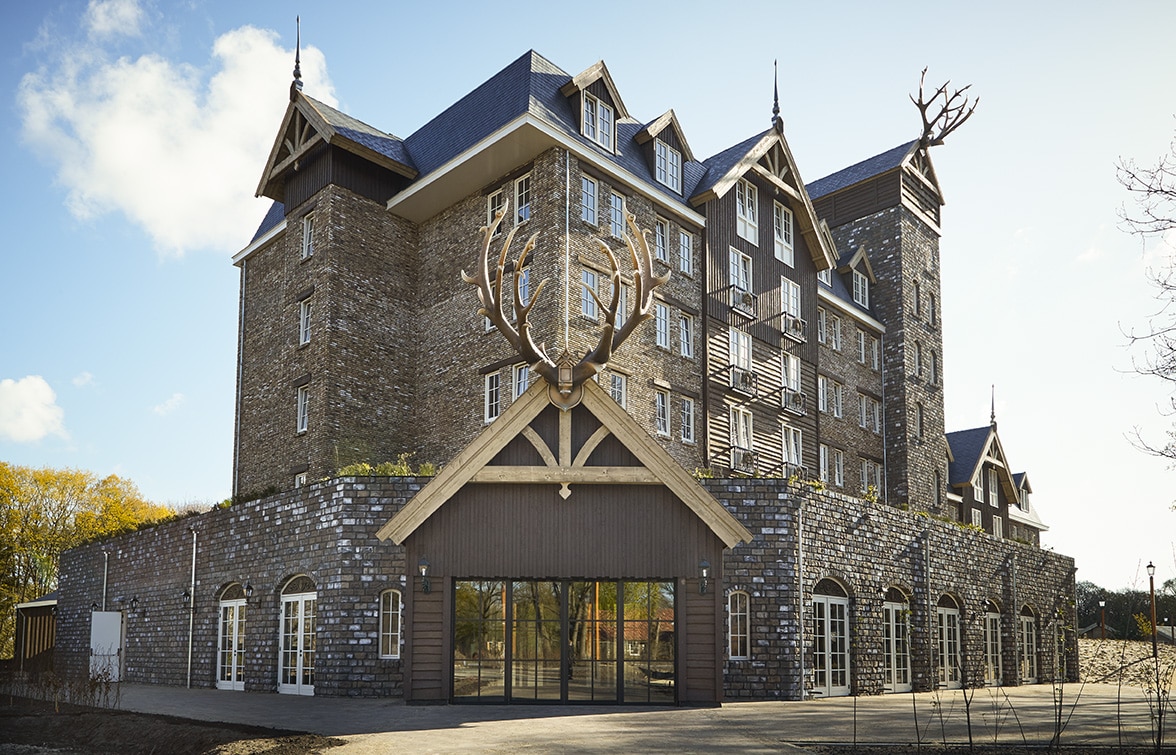 A super sunny terrace which is part of the bar/restaurant has an enclosed playground right next to it where your children can play safely and catch up with their fellow Efteling friends while they wait for their dinner to arrive.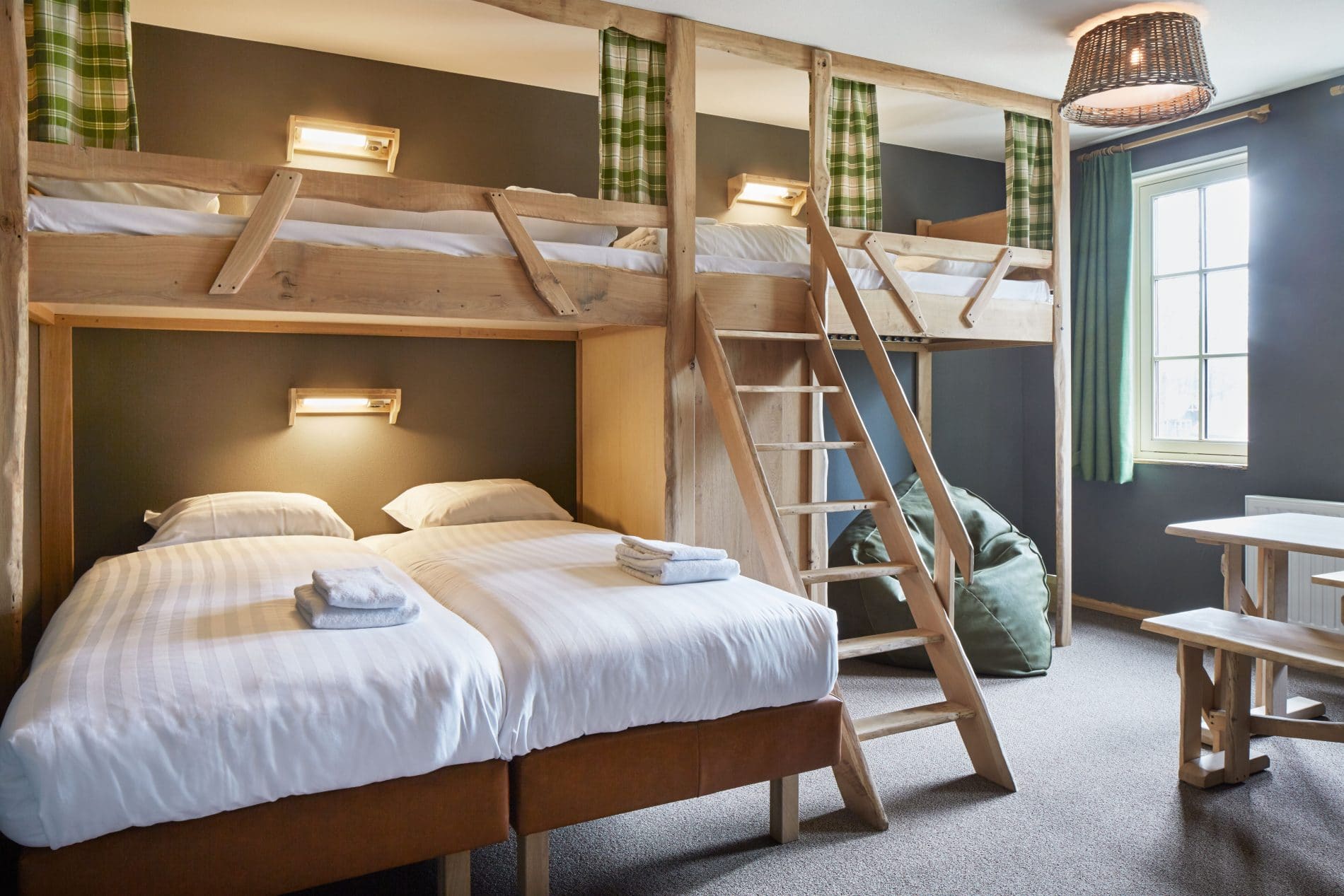 Hotel rooms include a rather impressive breakfast and can accommodate up to 6 people. A 20 minute walk through mature woodland just over the road from the hotel brings you to the entrance of Efteling theme park.
Or you can take a scheduled mini-train ride too if you want to save your legs for all your fun and adventures!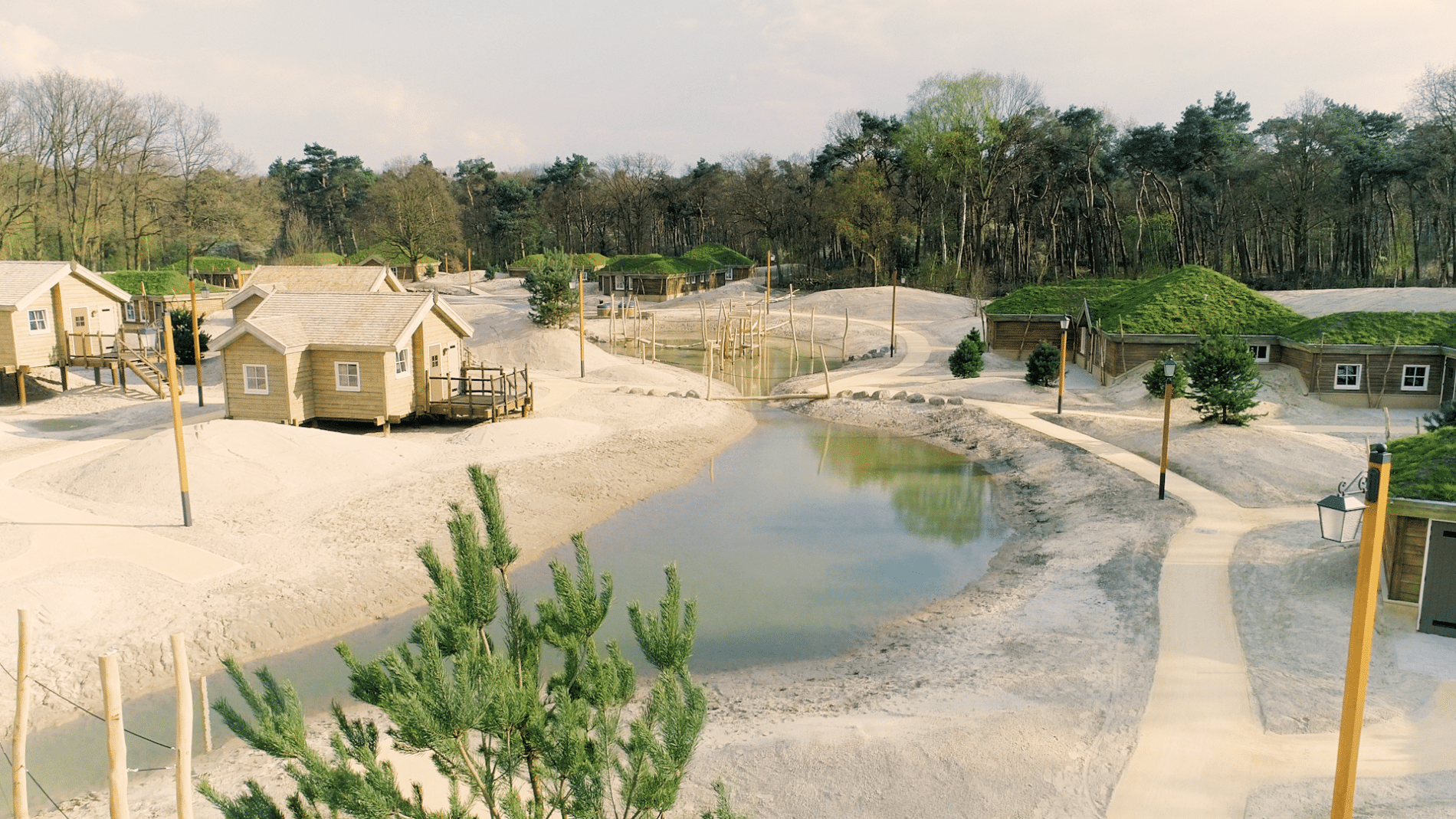 MORE ABOUT LOONSCHE LAND
In the Local Town
In the local village of Kaatsheuvel just 500 metres down the road from Efteling you will find GuestHouse Hotel Kaatsheuvel and Hotel de Kroon. These family friendly hotels are bright and airy. They offer play areas for children and family rooms for a wonderfully comfortable night's sleep.
If you wish to combine a few days with an extended stay in this Dutch village or want to visit as part of a longer holiday while in the Netherlands, then they are perfect!
When you book one of these hotels then don't forget to make use of our our exclusive code LITTLECLOGS as you will benefit from 5% off your hotel booking which also includes the 2 day Efteling packages.
4. GuestHouse Hotel Kaatsheuvel
This modern 4 star hotel opened a few years ago so everything is spick and span! It has a lovely atmosphere with a FoodBar and rooftop terrace where you can enjoy a cold drink while the children play at the play area.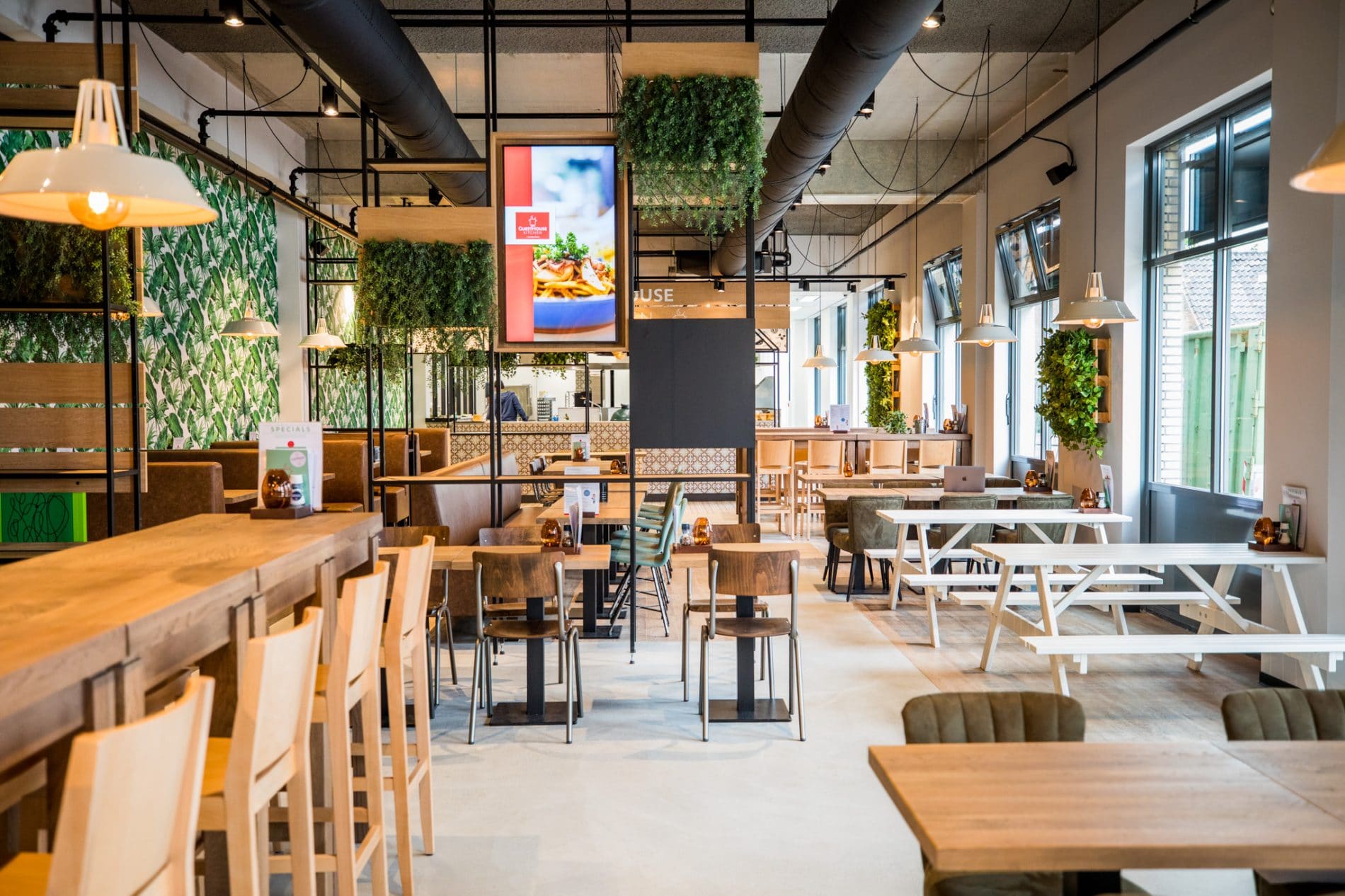 The GuestHouse hotel is within walking distance of a supermarket and several restaurants which you can try out if you have time after a busy day exploring Efteling!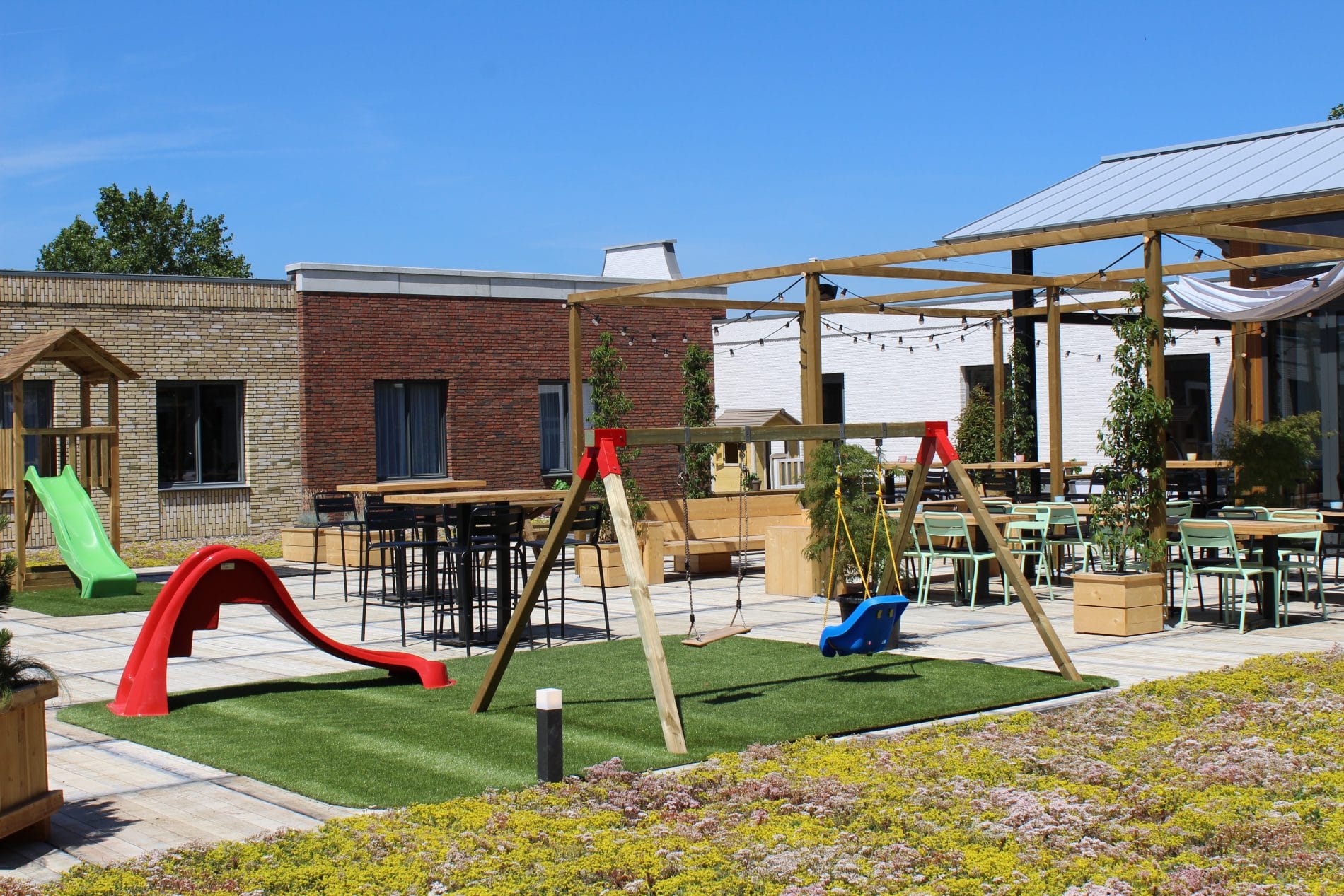 MORE ABOUT THE GUESTHOUSE HOTEL
Hotel de Kroon is the sister hotel of the GuestHouse hotel which is just 50 metres away. De Kroon offers comfortable beds, famously good breakfasts and a very friendly welcome.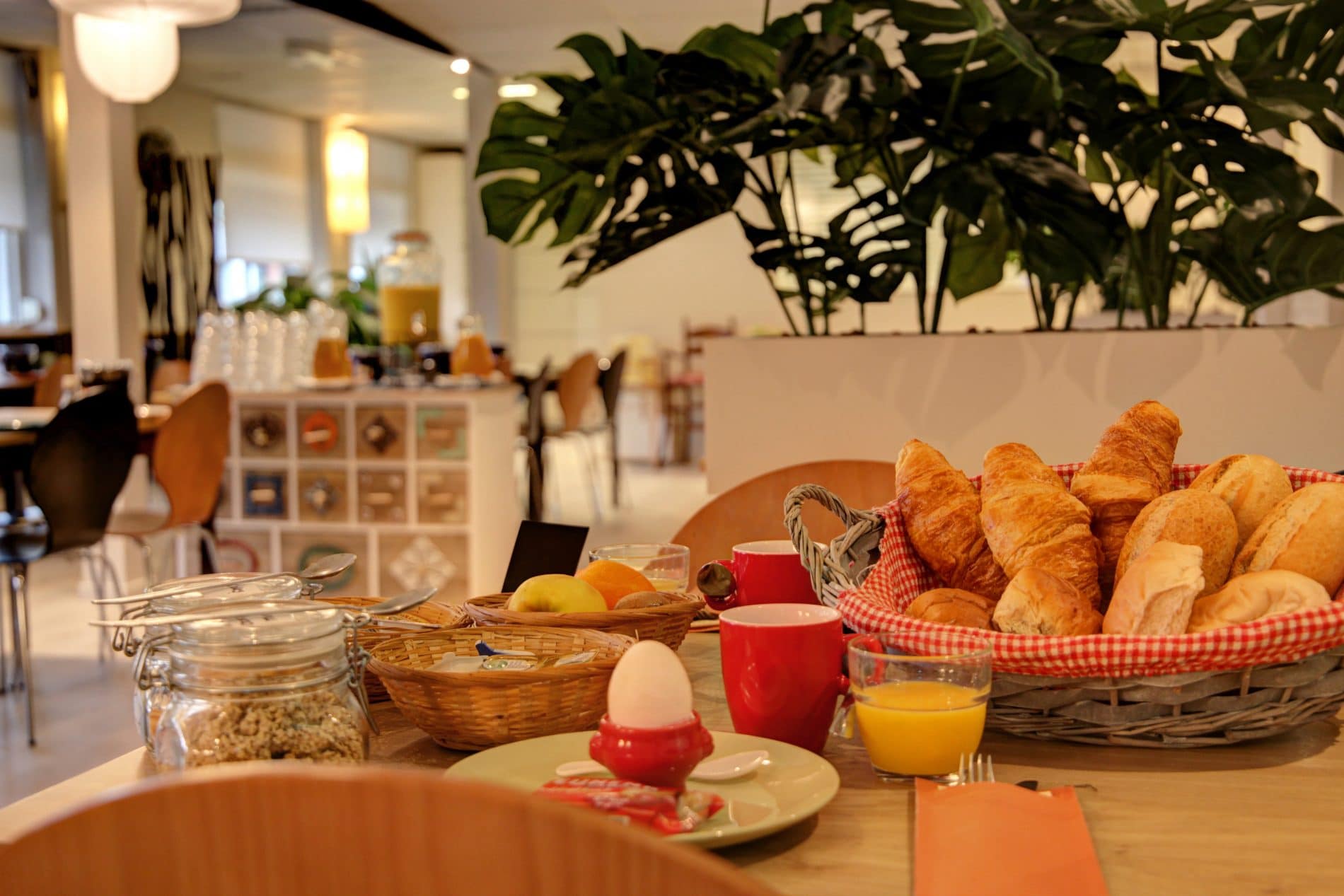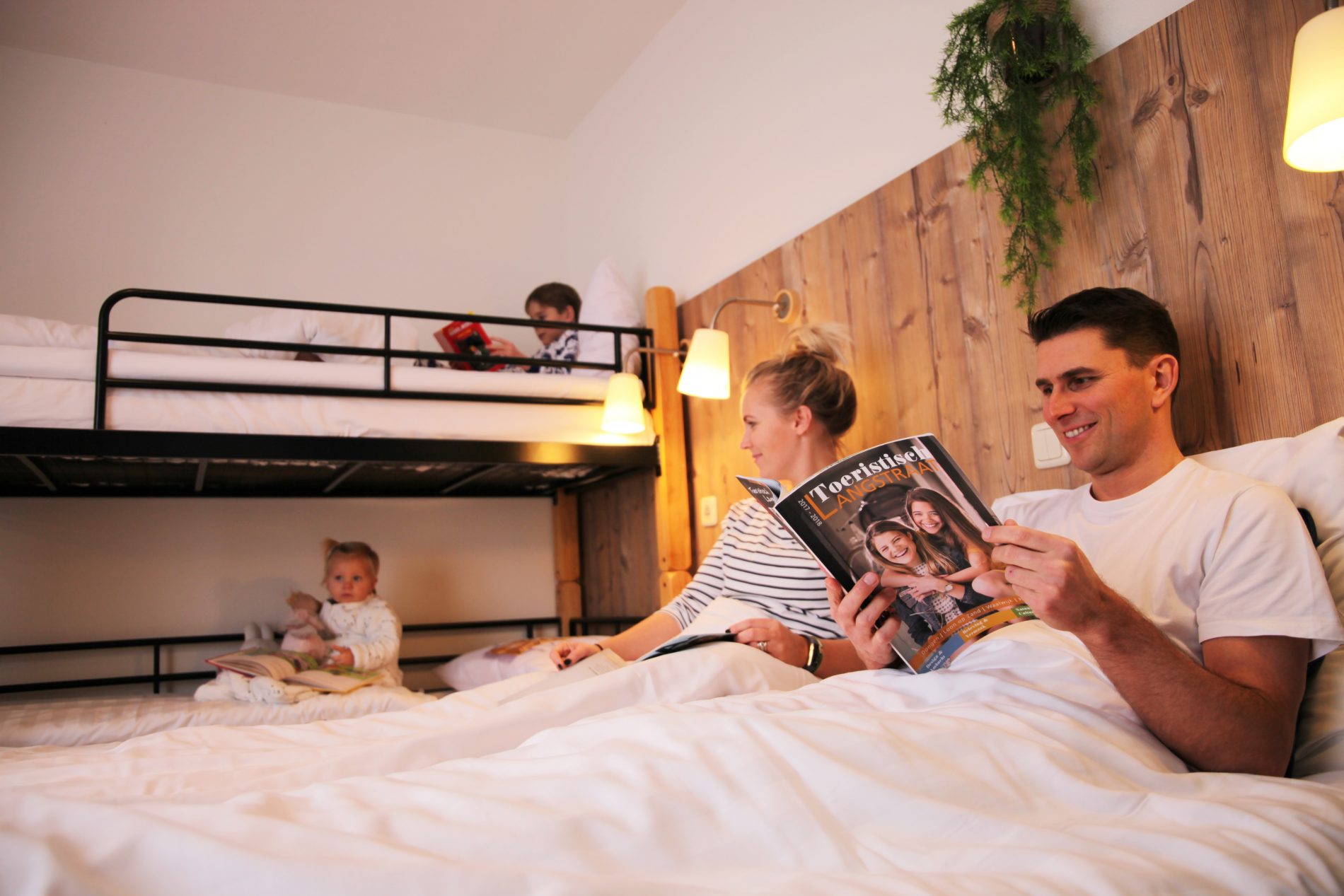 This is a real home from home where you can relax, enjoy the free tea and coffee while the children play in the play room. Guests of Hotel de Kroon also have free use of all the facilities at the GuestHouse hotel.
MORE ABOUT HOTEL DE KROON
If you like to unwind at the end of the day, take in the views and let your children have the freedom to run around and play then Smulhoeve is the choice for you.
Perhaps you've never been on a farming holiday but fancy combining the fun of the theme park with something a little more laid back, surrounded by nature. At Smulhoeve, there is plenty to do from tennis, trampolining and a large playground to splashing about in the paddling pool. It's fair to say the children are well taken care of! That leaves time for Mummy and Daddy to kick back and unwind and enjoy the spacious accommodation.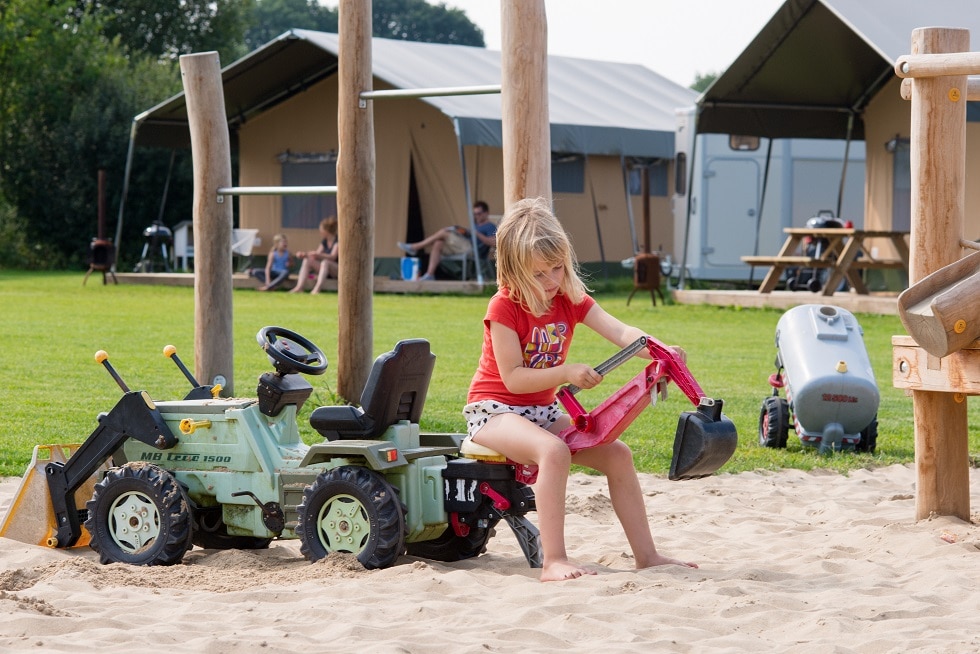 Being on a farm holiday doesn't mean compromising on home comforts as this glamping accommodation even has the option of a bath and dishwasher, yet still it retains a wonderful outdoor feel.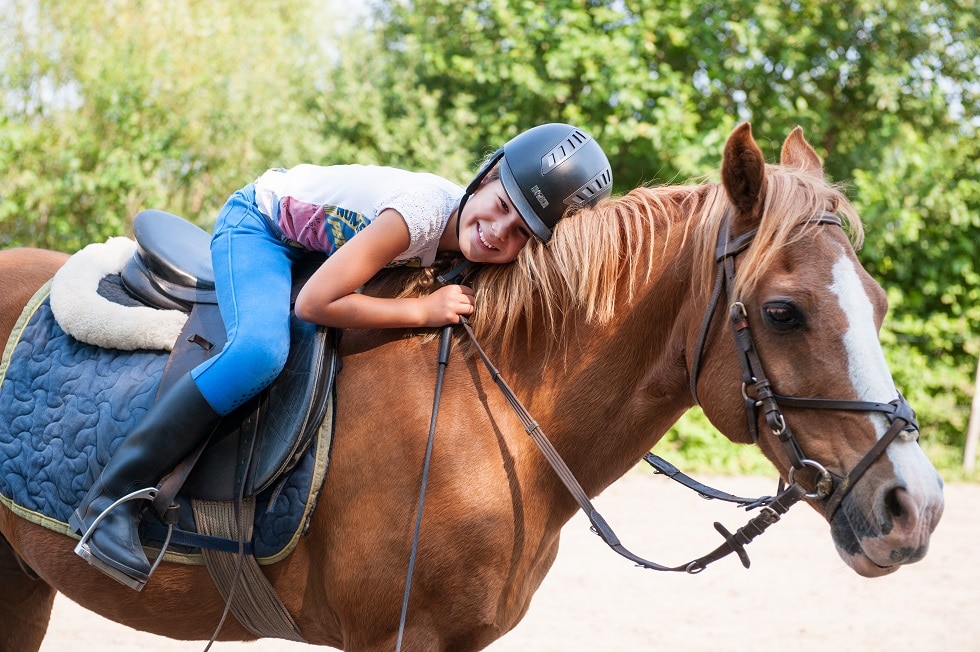 If you're a horse lover then Smulhoeve is right up your street as this farm focuses on ponies. You can even have your own pony or rabbit to care for during your stay. And Efteling theme park is just a 5 minute drive away (35 minute walk)!
MORE ABOUT SMULHOEVE
One of the newest parks in our collection Landal Kaatsheuvel is just a 30 minute walk from Efteling and borders the Loonse en Drunense sand dunes, perfect for a day out exploring! On site you can find an indoor pool, indoor and outdoor play as well as bike hire. Accommodation is modern, luxury holiday houses.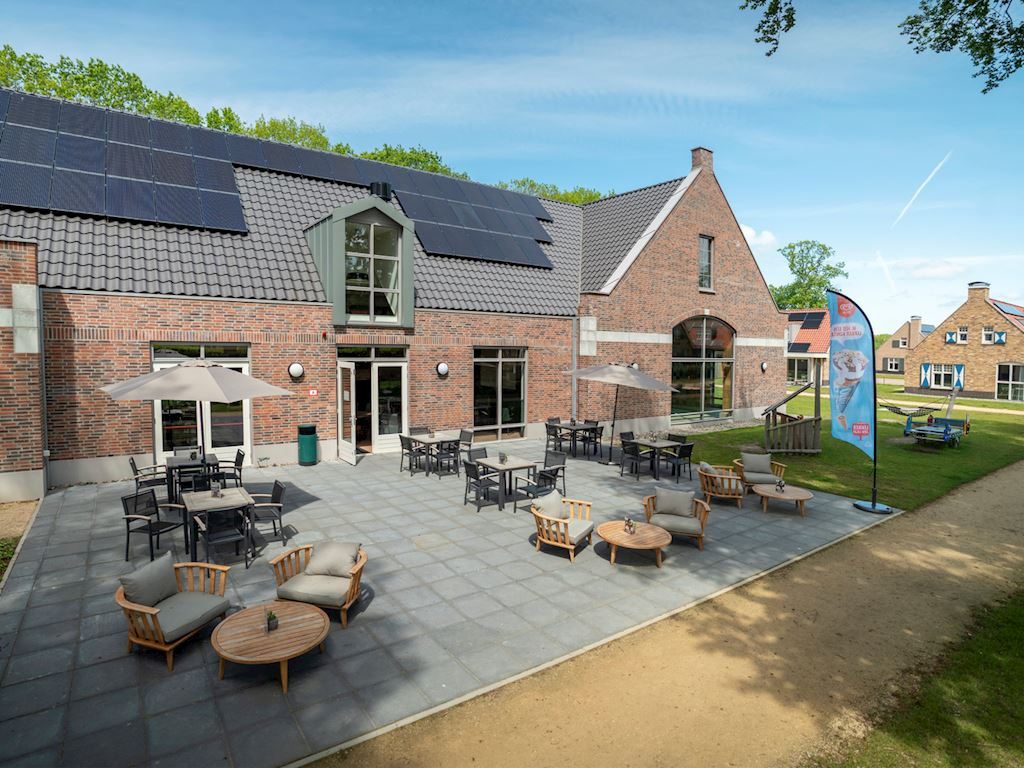 30 minutes walk away in Kaatsheuvel town you can find a good selection of shops, restaurants and supermarkets.  Located right by the dunes, Restaurant de Roestelburg and Het Genieten (brasserie and play area) are 15 and 20 minutes walk away.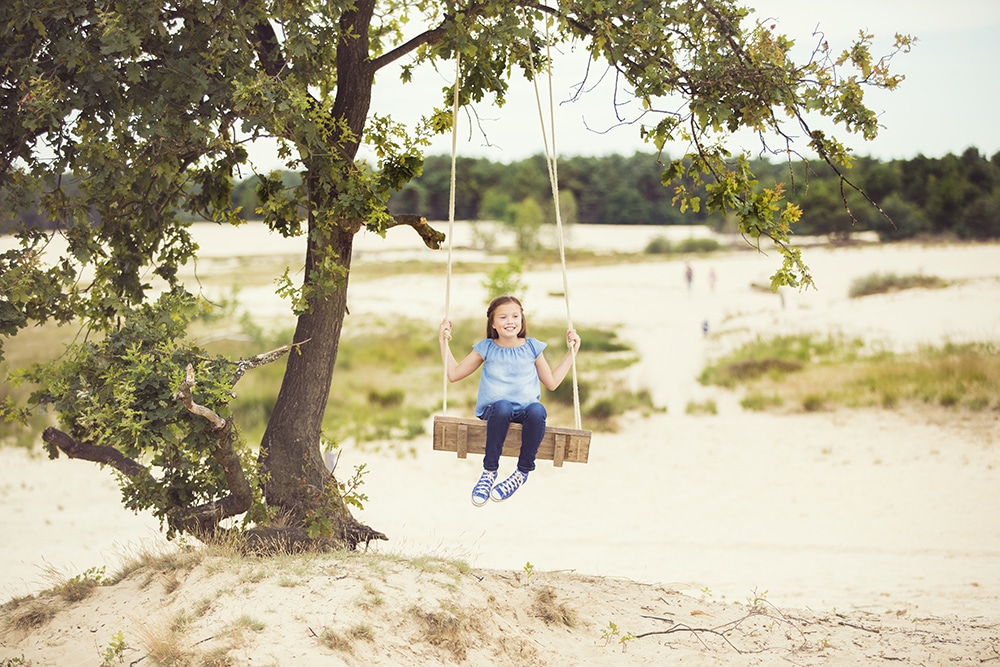 MORE ABOUT LANDAL KAATSHEUVEL
With so much choice when it comes to location, surroundings, entertainment and types of accommodation there is something to suit all tastes. Whether you're planning a multi-centre holiday, a cheeky weekend away or a complete Efteling holiday we are sure we can direct you to the best overnight accommodation to suit!
Drop us a line for more info
(All Efteling accommmodation and park images are copyright of Efteling)