5 Reasons To Choose The Netherlands For Your Next Family Holiday
As things are starting to slowly open up and overseas travel looks likely to be allowed again soon we're keeping everything crossed that Holland and Belgium will go on the green list. It's amazing to think that in the not too distant future we will be able to enjoy family holidays again: run along the beach, splash around in the pool, watch our children make new friends, eat and drink in the local restaurants and everything else we usually take for granted. Having been in on and off lockdown for over a year the prospect of going abroad is going to feel even more exciting! At the same time we might not feel like being too adventurous or venturing too far, instead maybe opting for somewhere easy to get to, wholesome and child friendly, with excellent accommodation and everything on hand to keep the children occupied.
Here are our Top 5 Reasons why you should consider the Netherlands for your next family holiday:
Easy Travel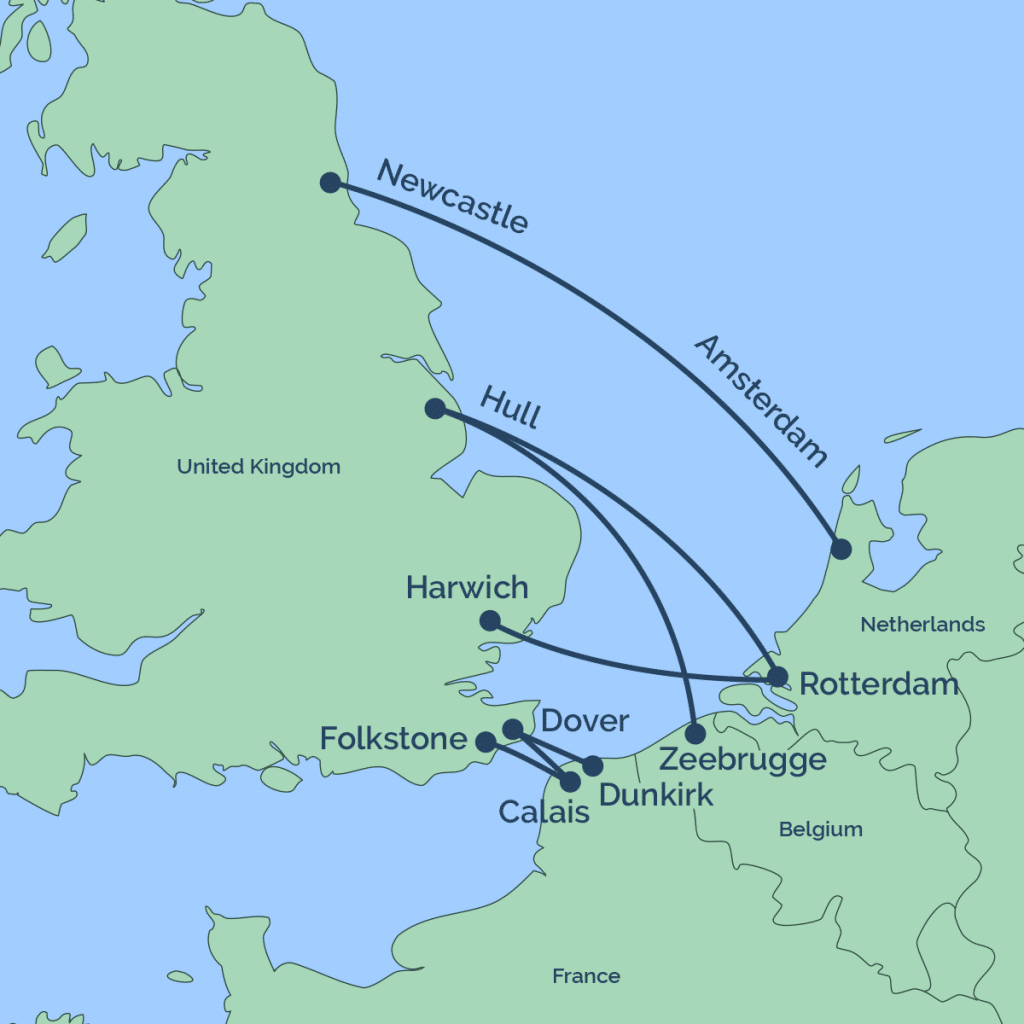 Travelling to the Netherlands is quick and easy. There is no need to fly if you don't want to but if you do the flights are an hour or less from most UK airports and are often surprisingly cheaper than you'd expect. We enjoy the benefits of taking our own car as you can throw everything you need into the car and take your time stopping when you need to. You can take the ferry from Hull to Rotterdam, Harwich to the Hook of Holland or Newcastle to Amsterdam. Nearly all of our featured parks are under 2 hours drive, many an hour or less. It is also very doable to take the ferry to Dunkirk or Calais, or the Eurotunnel, and drive a few hours up to your destination. Or, if you don't fancy flying or driving then simply jump on the Eurostar which has direct services to Amsterdam and Rotterdam.
As the Netherlands is a small country it's very easy to get around, either driving or on public transport. A selection of our featured parks don't even require you to have a car as they're within 30 minutes of the airports (Amsterdam or Eindhoven) and are well connected by public transport too. Duinrell, just 30 minutes from Amsterdam airport, is walkable into the local village and has a bus stop outside the park. Once there you can hire bikes to make the 20 minute ride to the beach and to get around locally.
2. Beautiful Nature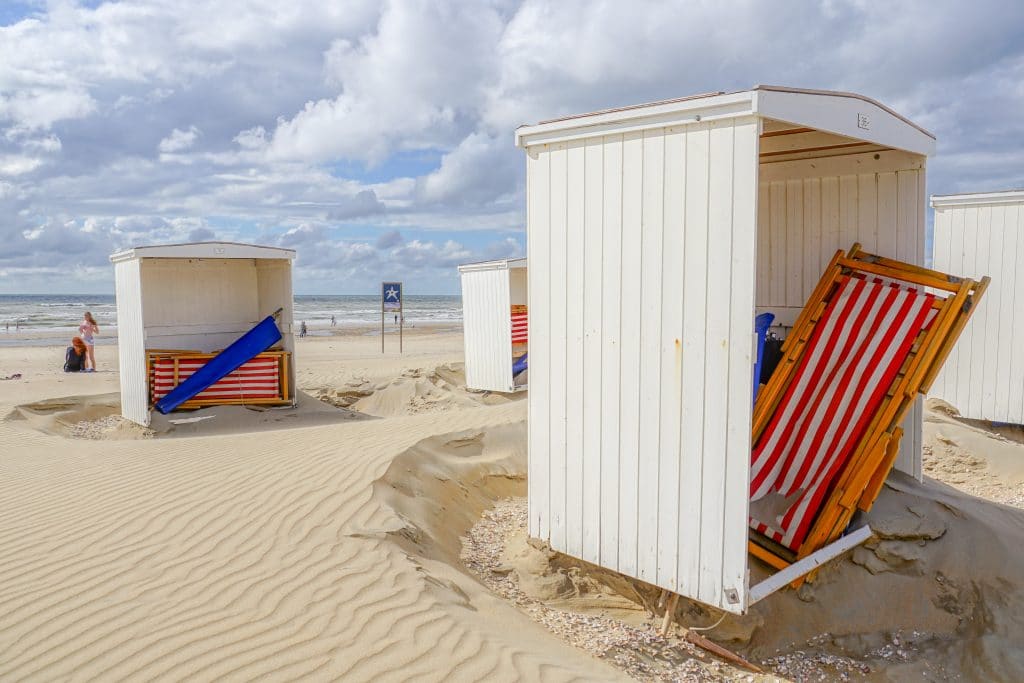 Image copyright: NBTC
The Netherlands is famous for Amsterdam, and its historic cities but it is also a hugely diverse country with some stunningly beautiful nature. The beaches are among the best in Europe; huge, clean, safe and child friendly and flanked by dunes to run up and down! National Parks with woodland, heath and dunes provide endless opportunities for family walks and bike rides. And the World Heritage Wadden Islands which lie just to the north of the country provide a real back to nature experience with miles of sandy beaches, cycle paths, pretty villages and nature reserves.
In springtime, areas of North and South Holland burst into vibrant colour as the tulip fields come into bloom. The Keukenhof flower festival which is held every year from mid March to mid May attracts tourists from all over the world to experience the striking array of colours which fill the fields.
These areas of beautiful nature, the famous cities and many family days out are all within very easy reach of each other and are close to our featured places to stay.
3.  Some of the Best Holiday Parks in Europe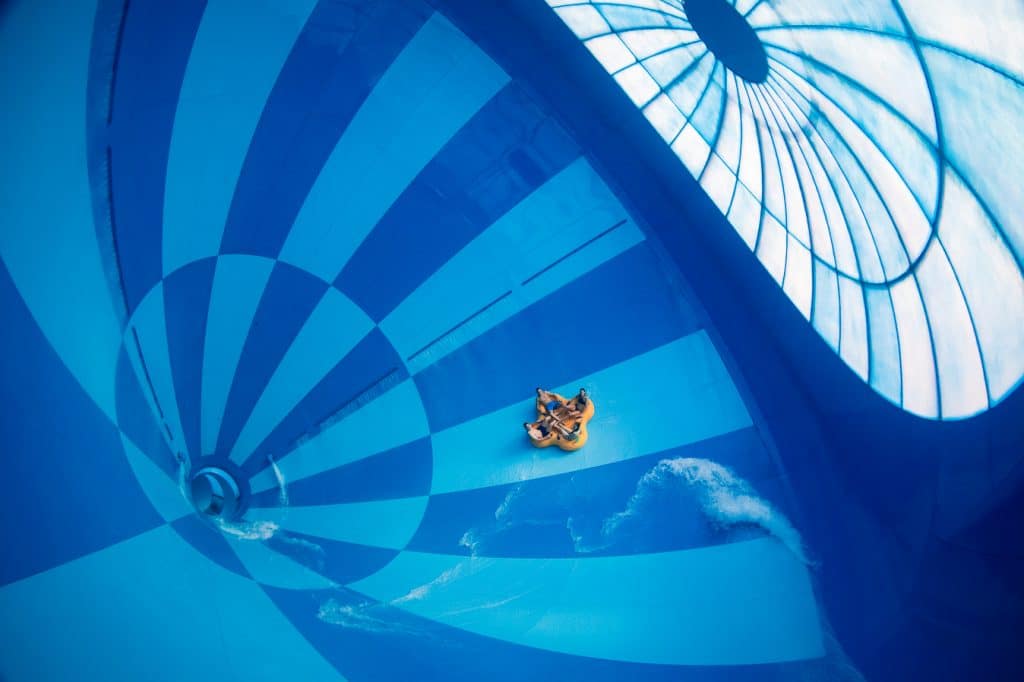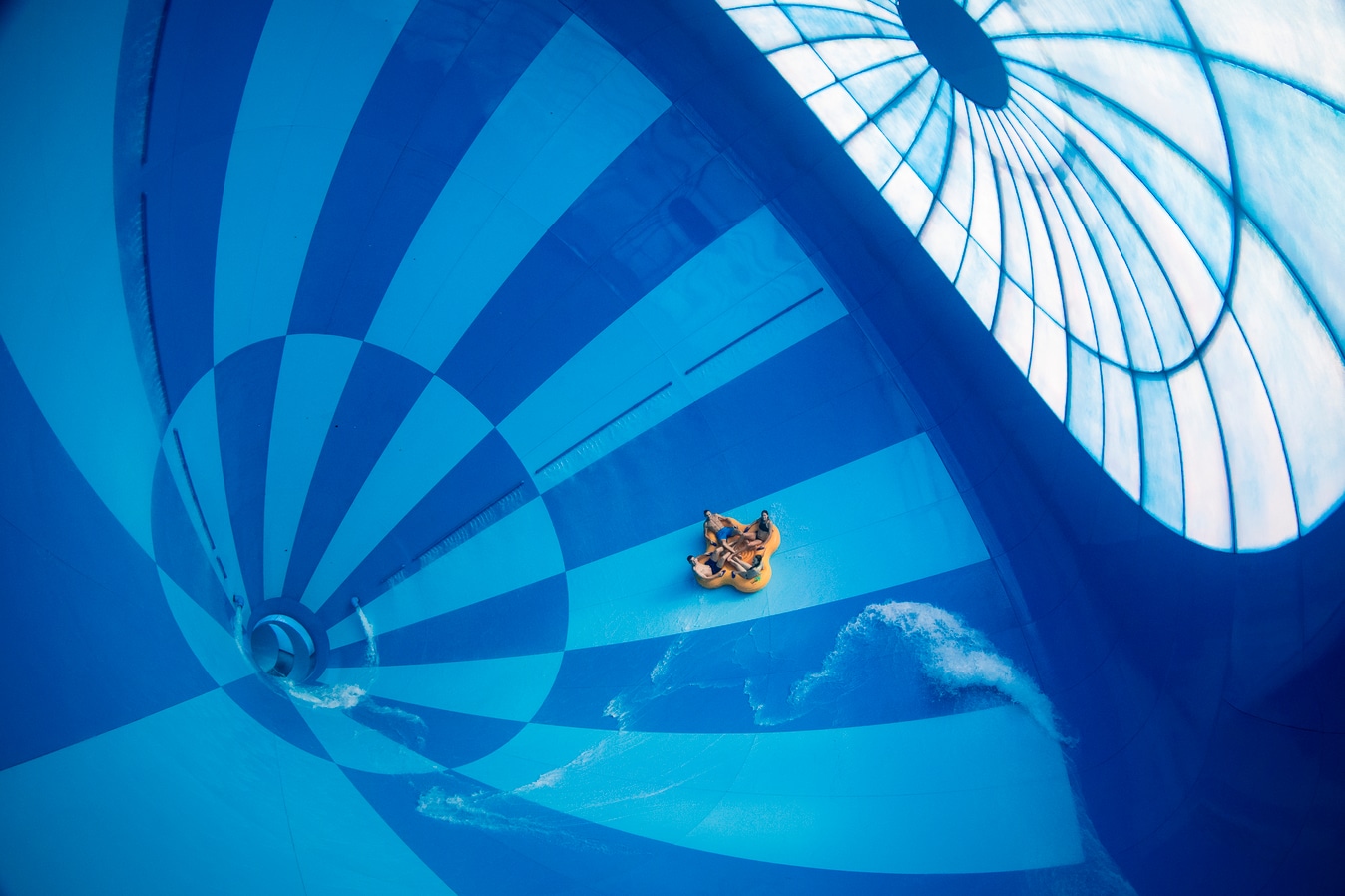 The Dutch have a lot of holiday parks and are experts in this concept. Across the country you can find high quality, child friendly holiday parks generally set in beautiful woodland or coastal locations with pools, play areas, places to eat and drink and plenty of activities for children. Accommodation is spacious inside and out and many are detached which means you have your own space and privacy. The Dutch are innovative and ahead of the game in many ways. Within our collection of child friendly holiday parks you can find the largest indoor waterslides in the world, safari lodges with views of giraffes and zebras, woodland lodges in a fairytale forest and wellness lodges with your own jacuzzis and saunas. Who knew that the Netherlands was so diverse?
4. One of the Most Child Friendly Countries in Europe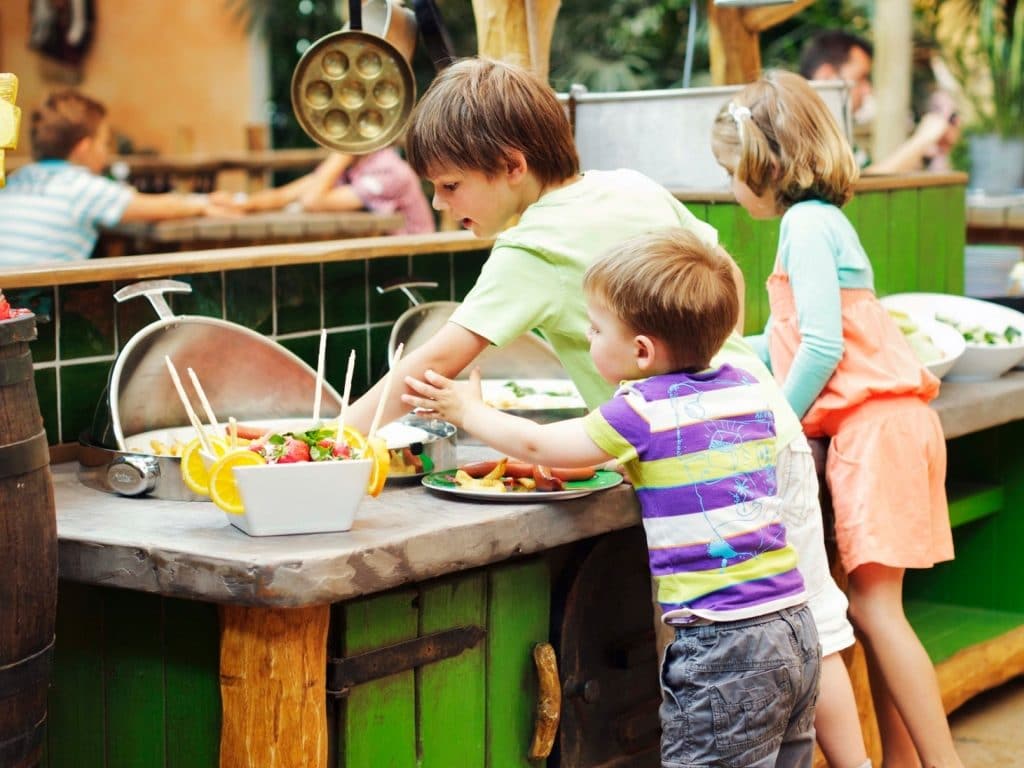 From the child sized trolleys in the supermarkets to play areas in shops, the Dutch love children. Everything is made with families in mind and the Dutch are very tolerant and accepting of the noise and mess which comes with holidaying with young children. On the holiday parks you'll often find buffets at children's height so that they can serve themselves, and bungalows specially developed with children in mind; from the child sized furniture to toys and games and pull along carts. Little details have been thought of everywhere and it is considered more normal to bring children out to dinner than not. This reality of child friendly Holland is about as far as you can get from its Amsterdam stereotype of sex shops and coffee shops.
The Netherlands is also the birthplace of Miffy and this cute rabbit can be spotted everywhere, including as orientation poles on many Dutch beaches. Little touches which we love.
5. Affordable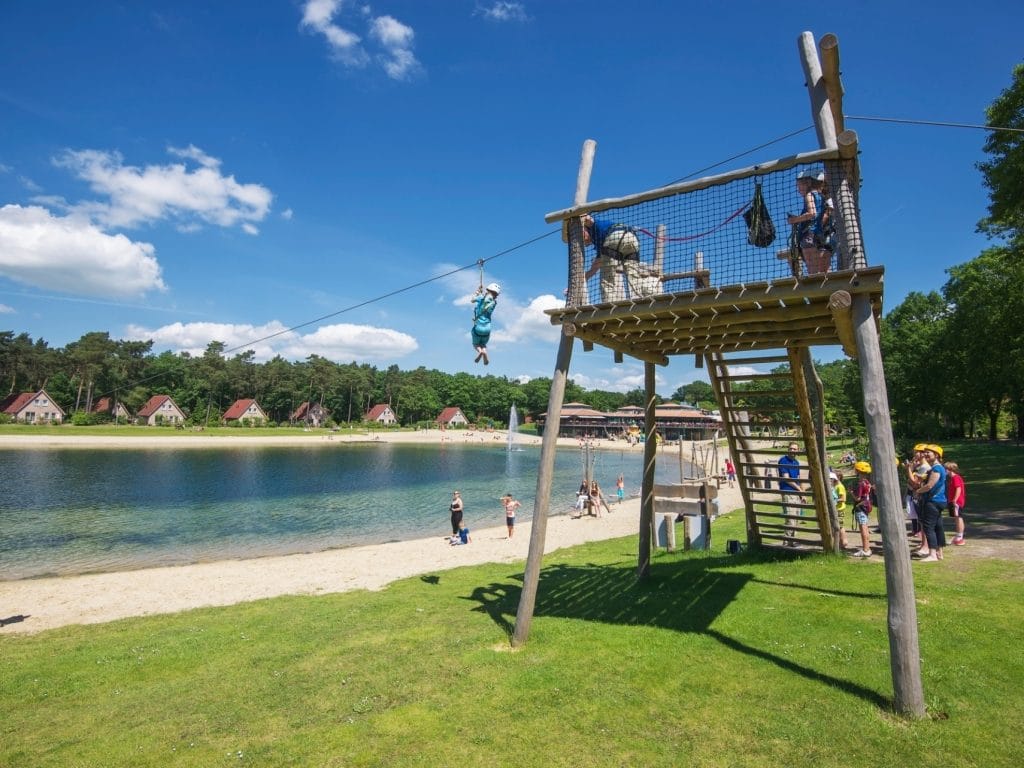 Dutch holiday parks are often MUCH cheaper than UK holiday parks and as these are short haul holidays travel costs can be very reasonable, especially if you are able to travel outside of the main Dutch holidays. The Dutch don't have a May half term or Easter holiday (apart from the Easter weekend), and some years schools don't go back until the 3rd or 4th week of August. So, travelling during these times can be very good value indeed. 
Even in October half term you can snap up some real bargains. Eg: a 4 night stay starting on Monday 25th October 2021 in a 2 bedroom bungalow costs from €519 at Landal Landgoed' t Loo in the Hoge Veluwe National Park. A 4 night stay with the same dates staying in a 3 bedroom Jungalow at Beekse Bergen is just €547. The great thing about these resorts is that a lot is included in the price. Things like bike hire are on top but for example at Beekse Bergen unlimited access to the safari park and Speelland beach attraction zone is included.
Whenever you are ready to think about your next holiday please get in touch and we would love to help you find a perfect family holiday in the Netherlands.
Laura and Jane x
Drop us a line