The Top 5 Child Friendly Beaches in the Netherlands
Beaches might not be the first thing which comes to mind when you think of Holland. Cheese, clogs, tulips and city breaks maybe, but rarely beaches. The Netherlands has some of the most beautiful sandy beaches in Europe and some of the cleanest in the world. These beaches and dunes extend all the way down to the Belgian Coast, including many islands along the way.
Most of the beaches in the Netherlands have the blue flag European badge for cleanliness, excellent access and facilities. They are extremely child friendly beaches and a paradise for children wanting the freedom to run around, explore, collect shells and build sandcastles. Some have playgrounds and most have pavilions where you can eat, drink, play and watch the world go by while taking in the beautiful view of the sea. The beaches are so vast that when the tide goes out they often leave little pools of water which warm up in the sun and provide perfect paddling pools for children.
There are some famous and very popular beach resorts close to Amsterdam and The Hague such as Zandvoort and Scheveningen which we have not included for the purpose of this blog. The beaches listed below are some of the most child friendly and are a bit quieter than some of the larger resorts.
Texel
Right at the top of the Netherlands, just a 20 minute ferry ride from the mainland, are the 5 World Heritage Wadden Islands. A world away from the hustle and bustle of the famous Dutch cities you will find beautiful clear waters, white sands and dunes. Texel is the southernmost and largest of the Wadden Islands and has 30km of clean, sandy beaches. At the top of the island is its famous red lighthouse.  Further back you will find woodland, pretty villages and nature reserves. A visit to Ecomare seal sanctuary and aquarium is a popular choice with children. They can get up close to the baby seals and learn all about Texel sea life. These islands are not on everyone's radar but certainly should be for a child friendly holiday within easy reach of the UK.
A holiday on Texel is a real back to nature holiday in unspoilt scenery where you can explore, go seal spotting and enjoy the diverse landscapes of the Dunes of Texel National Park.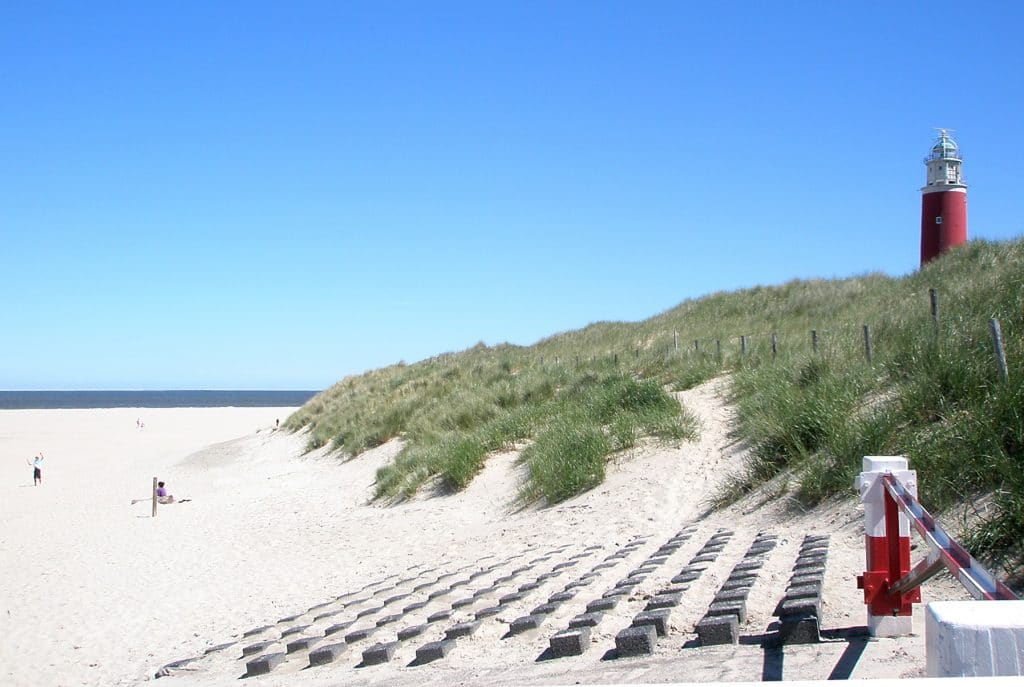 Photo: VVV Texel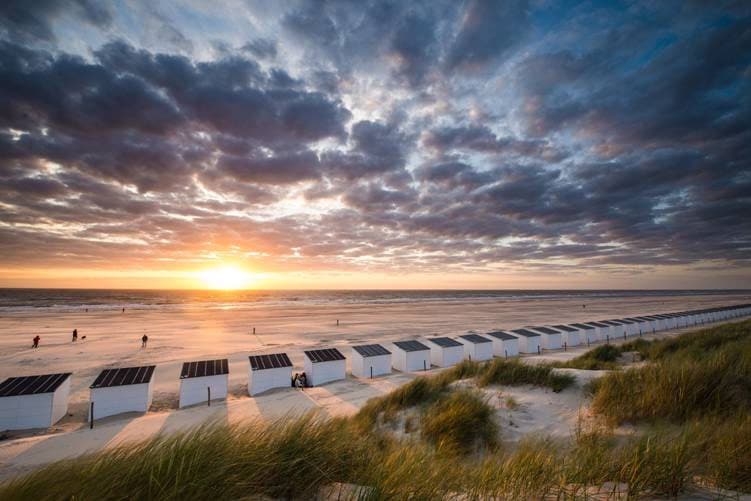 Photo: Emielstroev
Landal Sluftervallei is set back from the dunes and about a 15 minute walk to the beach. With an indoor pool, outdoor play area and children's entertainment organised with Bollo the Bear this is a very child friendly holiday park and a fabulous base from which to explore the beautiful island of Texel. De Cocksdorp town is just a 5 minute drive away with its shops, restaurants and ice cream farm!
BOOK LANDAL SLUFTERVALLEI
Egmond aan Zee
Egmond aan Zee is a traditional, family friendly seaside resort and is the birthplace of Miffy. Families love Egmond for its relaxed vibe, stunning clean beaches, lighthouse, and its old fishing village and dunes. Egmond aan Zee borders the dune reserve of North Holland where you can go for family walks and bike rides and enjoy the fresh sea air. The childhood character Miffy was created during a family holiday to Egmond aan Zee in 1955 when Dick Bruna, Miffy's creator, sketched a floppy eared rabbit for his son, which later became the Miffy we know and love.
Miffy can now be seen around Egmond including at the entrance to the beach and Miffy symbols have been drawn on the "orientation poles" which help children find their parents on the beach.
Egmond aan Zee is the perfect place to bring your children if they want to have lots of space to play, go crabbing and build sandcastles.
Egmond is 45 minutes from Amsterdam, 10km from the famous cheese town of Alkmaar and the whole area is rich with bulb fields which explode into colour each spring.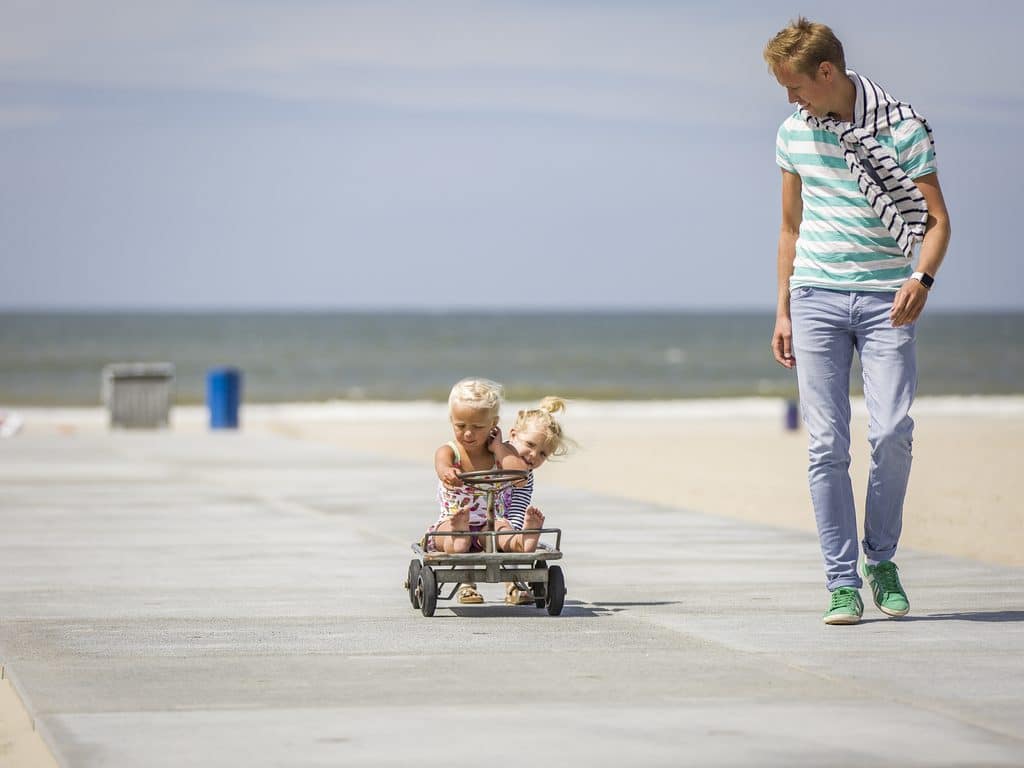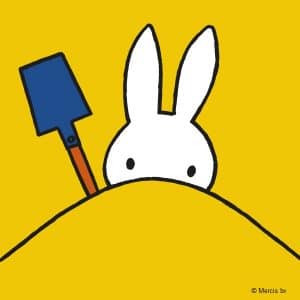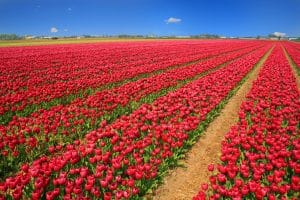 Landal Ooghduyne is 45 minutes away from Egmond and is also close to a beautiful beach. With its indoor pool and indoor and outdoor play areas it has a lot to offer for families with young children. Children's activities and entertainment are organised in high season. Stay in spacious apartments or villas with everything you need to hand.
BOOK LANDAL OOGHDUYNE
Katwijk
Katwijk is a popular but relaxed beach on Holland's west coast just 20 minutes from the Hague and 45 minutes from Amsterdam. What we love about Katwijk as well as its huge, sandy beach, typical of the Netherlands, are its quirky beach huts and many beach pavilions where you can take the children for a snack or lunch. Katwijk has a real vibe without being too busy. It is a traditional seaside resort but with a modern feel and has something for all ages. Its 2km long promenade has many shops and places to eat and drink and its lively harbour is a fun place to watch the boats.
3km south of Katwijk towards Wassenaar you will find massive sand dunes and the forest area of De Pan van Persijn which children will love exploring and trying out the tasty pancakes at the pancake house.
About a 25 minute drive will take you to de Linnaeushof, the largest playground in Europe with over 350 attractions!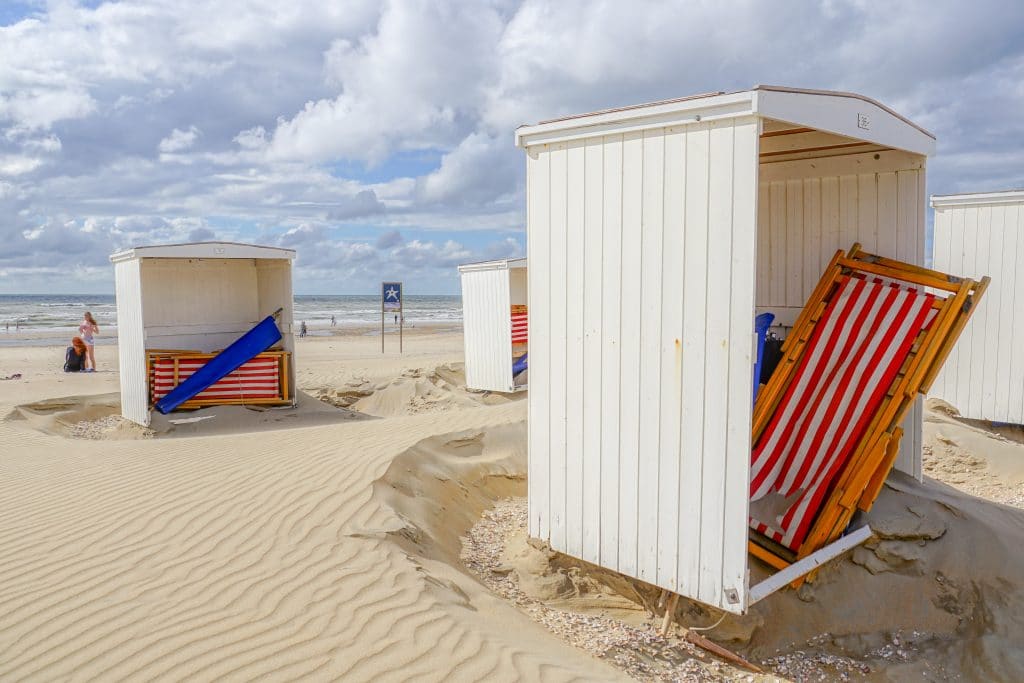 Photo: NBTC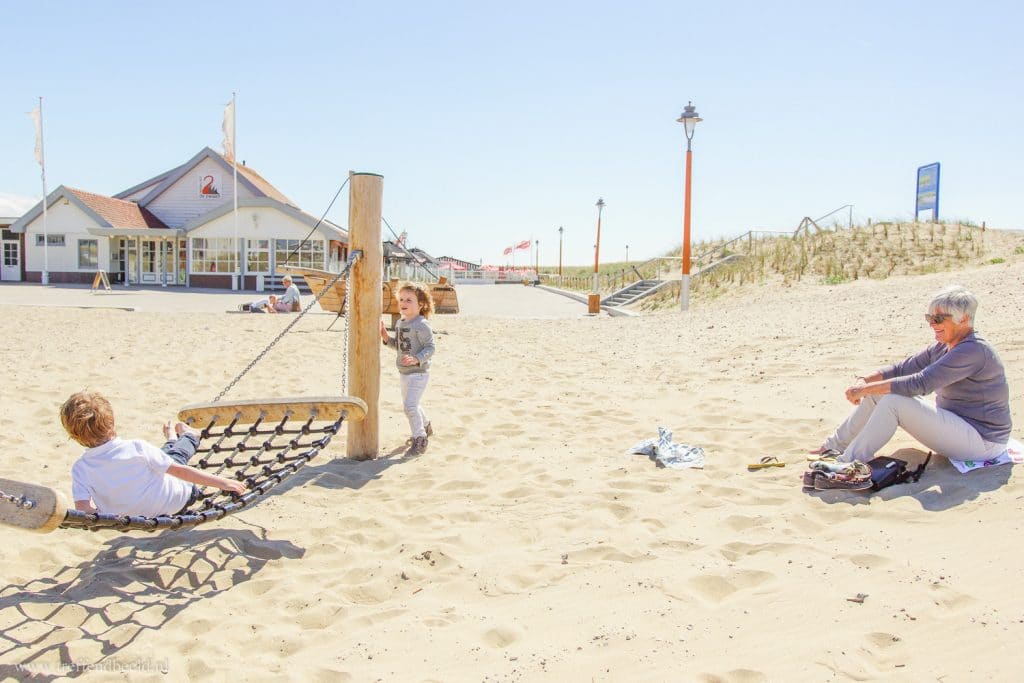 Photo: Dirk Van Egmond
WHERE TO STAY
Duinrell is just 15 minutes drive from Katwijk and has so much to offer from the family theme park with attractions suitable for toddlers up to teens, to the very impressive and recently expanded Tikibad pool complex. It's also over the road from the pretty village of Wassenaar. This is a holiday park with so much to do that you may not want to leave but also one which is extremely accessible and with easy transport links to get around.
BOOK DUINRELL
Koningshof is just a short drive from Duinrell. It is small and cosy and has a traditional Dutch feel whilst having modern facilities and a warm family welcome. The indoor and outdoor pool are great for young children and together with the large play area will keep children occupied for hours. Located just 20 minutes from the Keukenhof gardens this is also a great base for visiting the world famous flower festival in Spring.
BOOK KONINGSHOF
Ouddorp
Ouddorp is situated on Goeree-Overflakkee, one of Holland's many islands which make up its diverse coastline. Located in between the regions of Zeeland and South Holland Ouddorp is a very family friendly beach resort with 4 beaches stretching over 18km. With a blue flag beach and many sand dunes this is heaven for children who can run around and play to their hearts' content in beautiful, natural surroundings.
Ouddorp is lined with beach pavilions and play areas yet it retains a peaceful atmosphere. There is a selection of shops and restaurants in the bustly resort where you can enjoy the local seafood. Children will love the de Flipjes outdoor playground located a 15 minute walk from the beach in Ouddorp.
Ouddorp is just over a 30 minute drive from the Rotterdam ferry ports so is very easy to reach and a day trip to Belgium is doable too.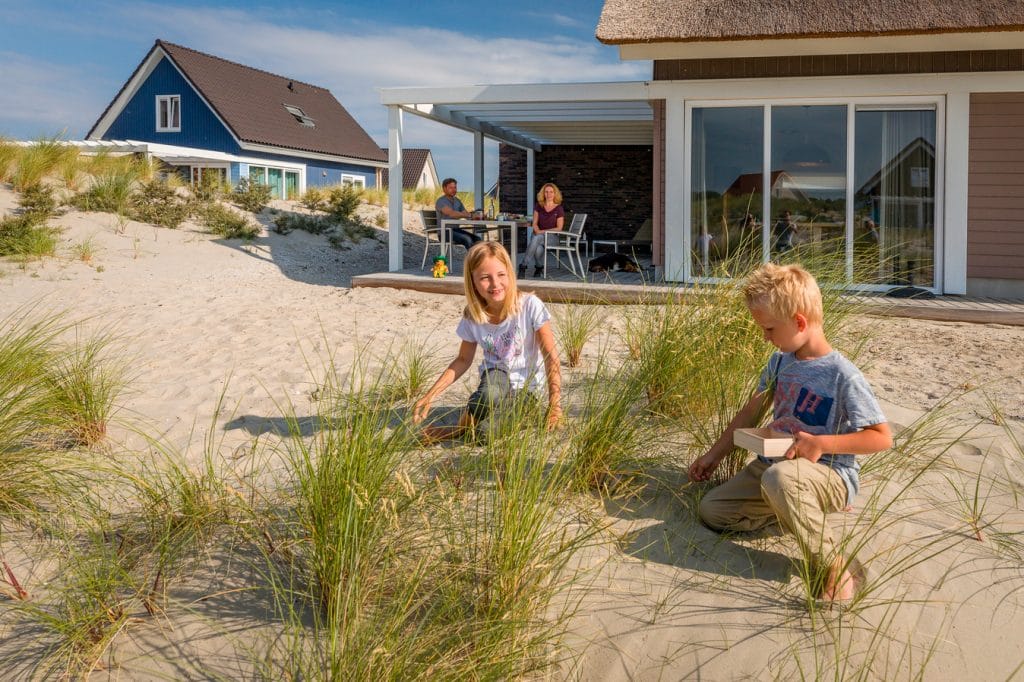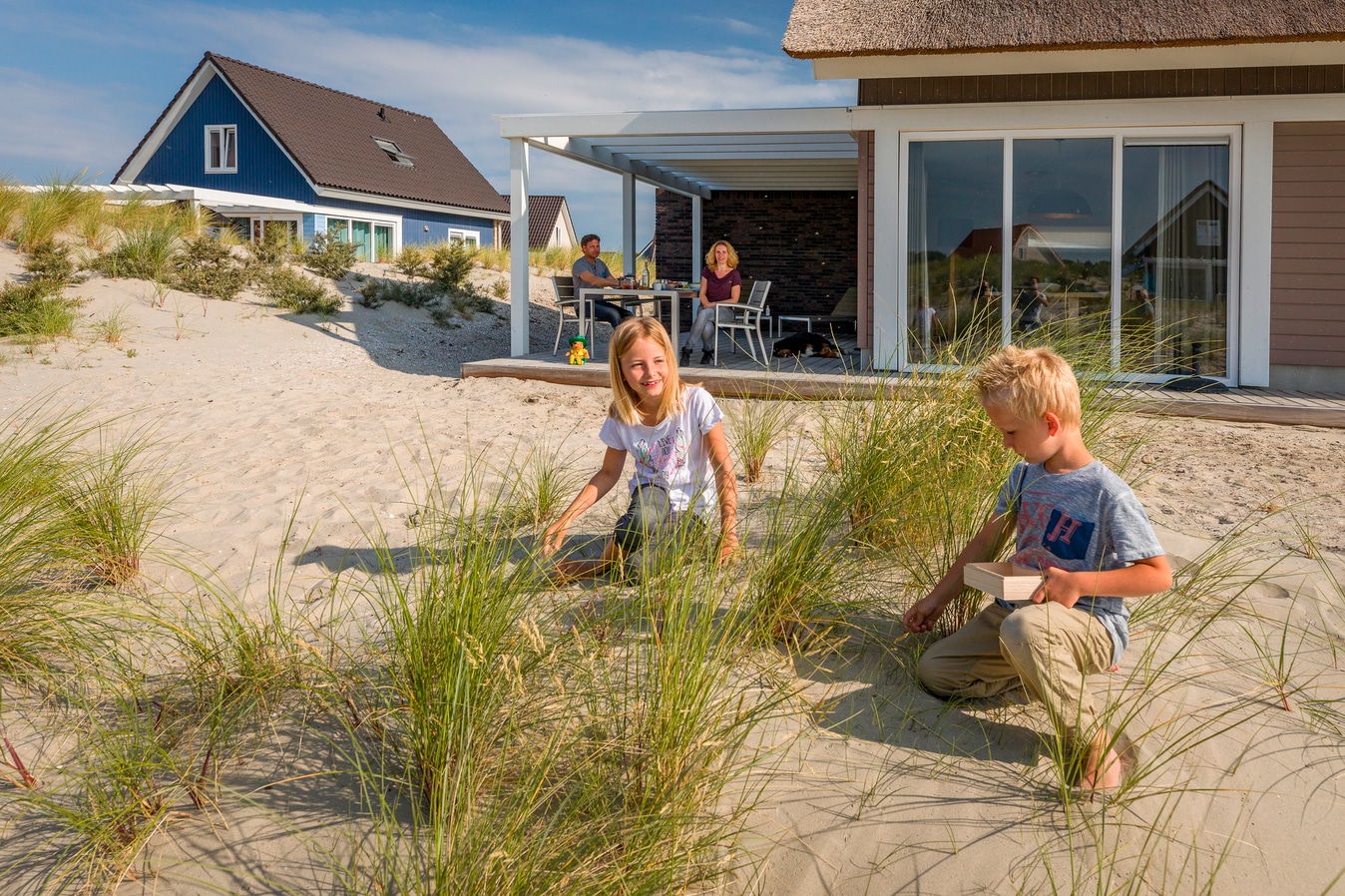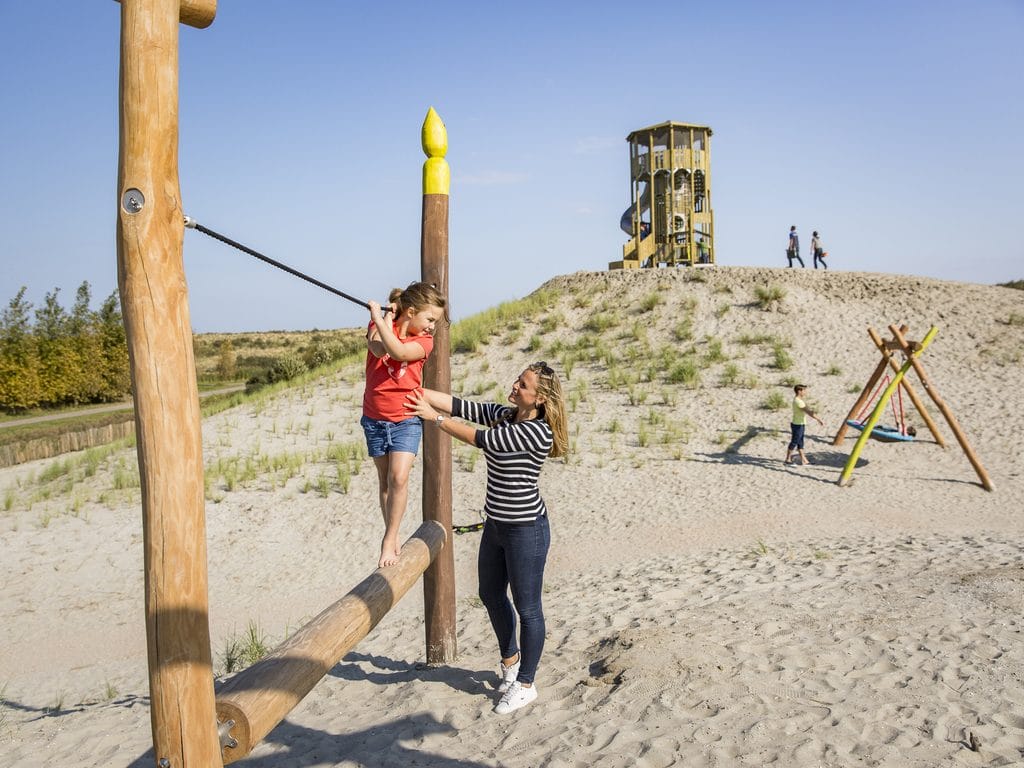 WHERE TO STAY
Landal Ouddorp Duin is a fairly new holiday park located just 3km from Ouddorp and a 15 minute walk through the dunes to the gorgeous beach. With an indoor pool and play area, sandy climbing area and children's high season entertainment it has the perfect balance of activity and relaxation. Accommodation at Ouddorp Duin is beach villas set amongst little dunes which children will love to climb up!
BOOK LANDAL OUDDORP DUIN
Landal Port Greve is situated on the Grevelingenmeer lake just 20 minutes over the water from Ouddorp and a short drive from several beaches. Port Greve has its own lake beach with plenty of play areas and an indoor pool with a 58m long slide! You can stay in bungalows or apartments, some with waterside views.
BOOK LANDAL PORT GREVE
Cadzand
Cadzand is the southernmost beach resort in the Netherlands and is widely considered to be the most beautiful and cleanest of all the Dutch beaches.  It sits on a stretch of coast with over 10km of clean, sandy beaches and dunes to play and run around on! The beaches here are symbolised by their wooden wave breaker poles which jut out from the sea and the little shallow pools which gather when the tide goes out.  This coastline goes all the way from Nieuwvliet Bad to the border with the Belgian Coast and the Het Zwin nature reserve and is famous for the ancient shark teeth you might find!
In Cadzand you will find plenty of child friendly beach front pavilions which are open all year round, many of which have playgrounds.
Cadzand is just a 30 minute drive to the beautiful city of Bruges.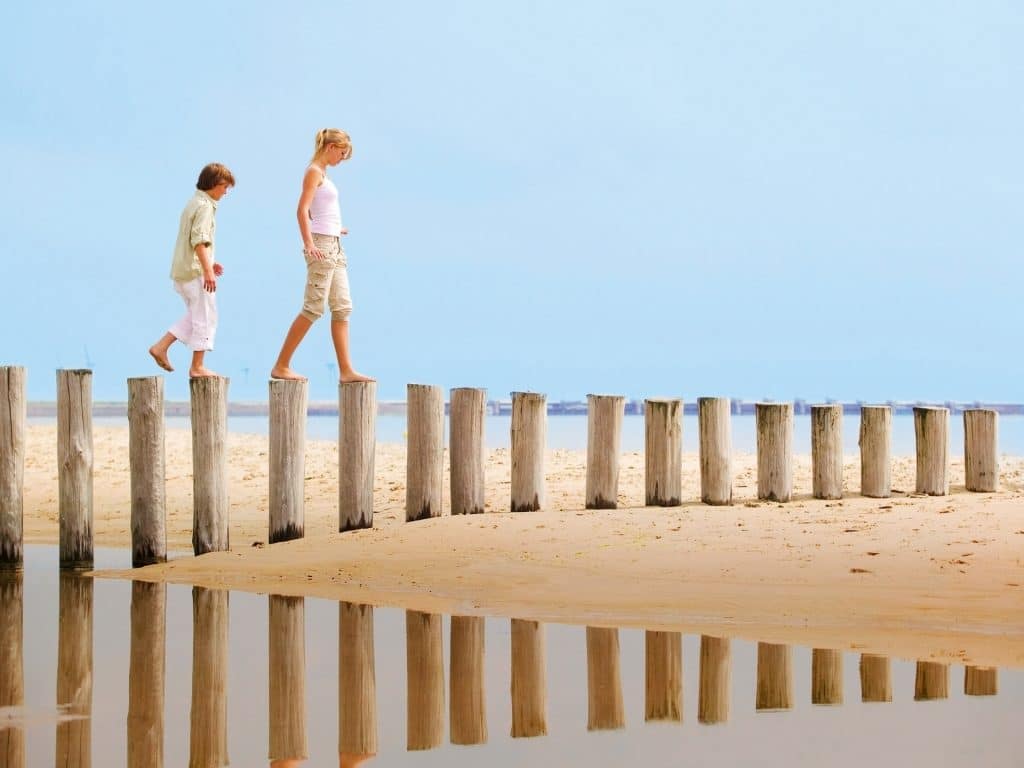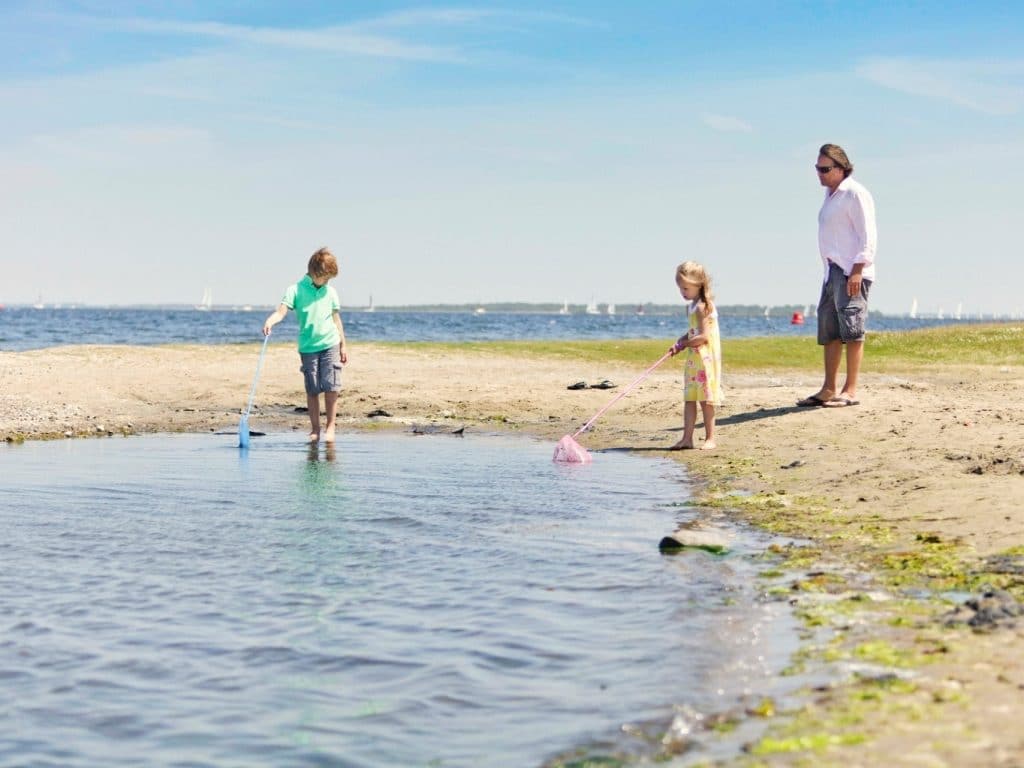 Landal Nieuwvliet Bad is 15 minutes from the beach and just 6km from Cadzand resort. With an indoor pool, indoor and outdoor play areas, an all year round children's entertainments programme and a selection of high quality holiday houses this is an ideal place to stay for a holiday by the sea with young children.
BOOK LANDAL NIEUWVLIET BAD
Drop us a line for help planning your holiday