Review: A Family Weekend At GuestHouse Hotel Kaatsheuvel
We were recently lucky enough to enjoy a weekend at the child friendly GuestHouse Hotel in Kaatsheuvel, just a 10 minute walk from Efteling. This is a hotel we added to our collection earlier this year and it's been very popular.
First Impressions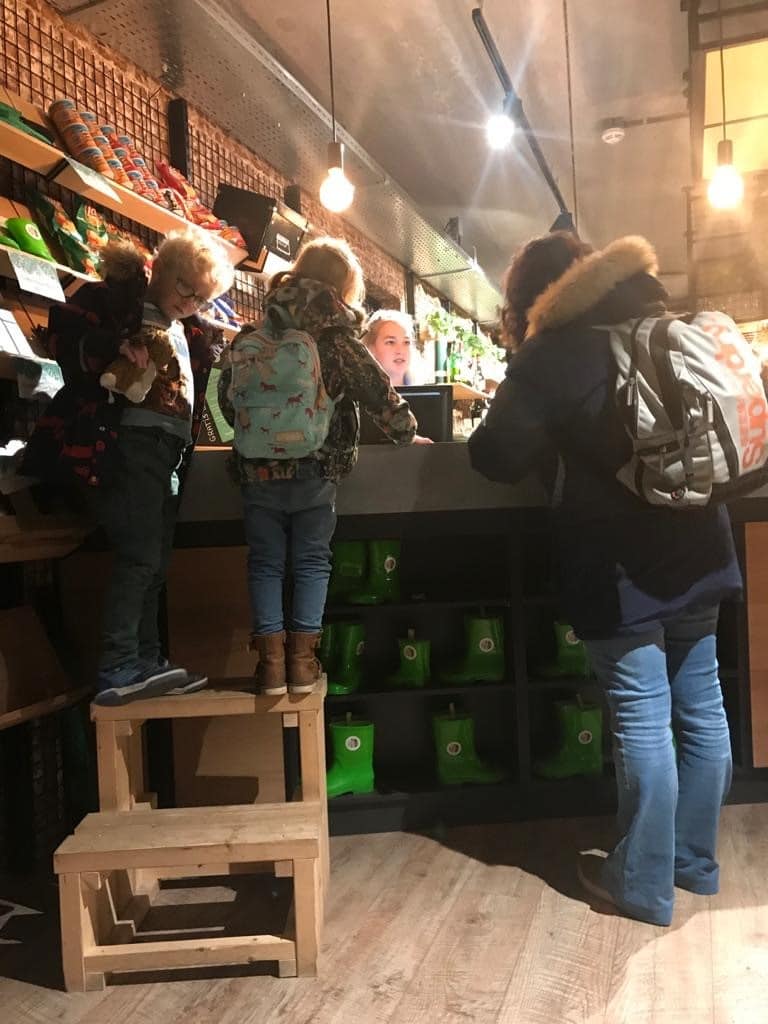 Upon arrival at the GuestHouse Hotel we felt an immediate cosy, welcoming and most definitely family friendly atmosphere. The reception area is part of a lounge, bar area which being autumn/winter time was filled with warm, inviting lighting. Small details like having a step to the reception counter were lapped up by my children aged, 10, 8 and 4. No sooner had we been welcomed by the staff, my children had completely taken over check-in and were busy chatting to the receptionists. This is a beautiful example of how the Dutch really are naturally welcoming to the whole family, in particular children.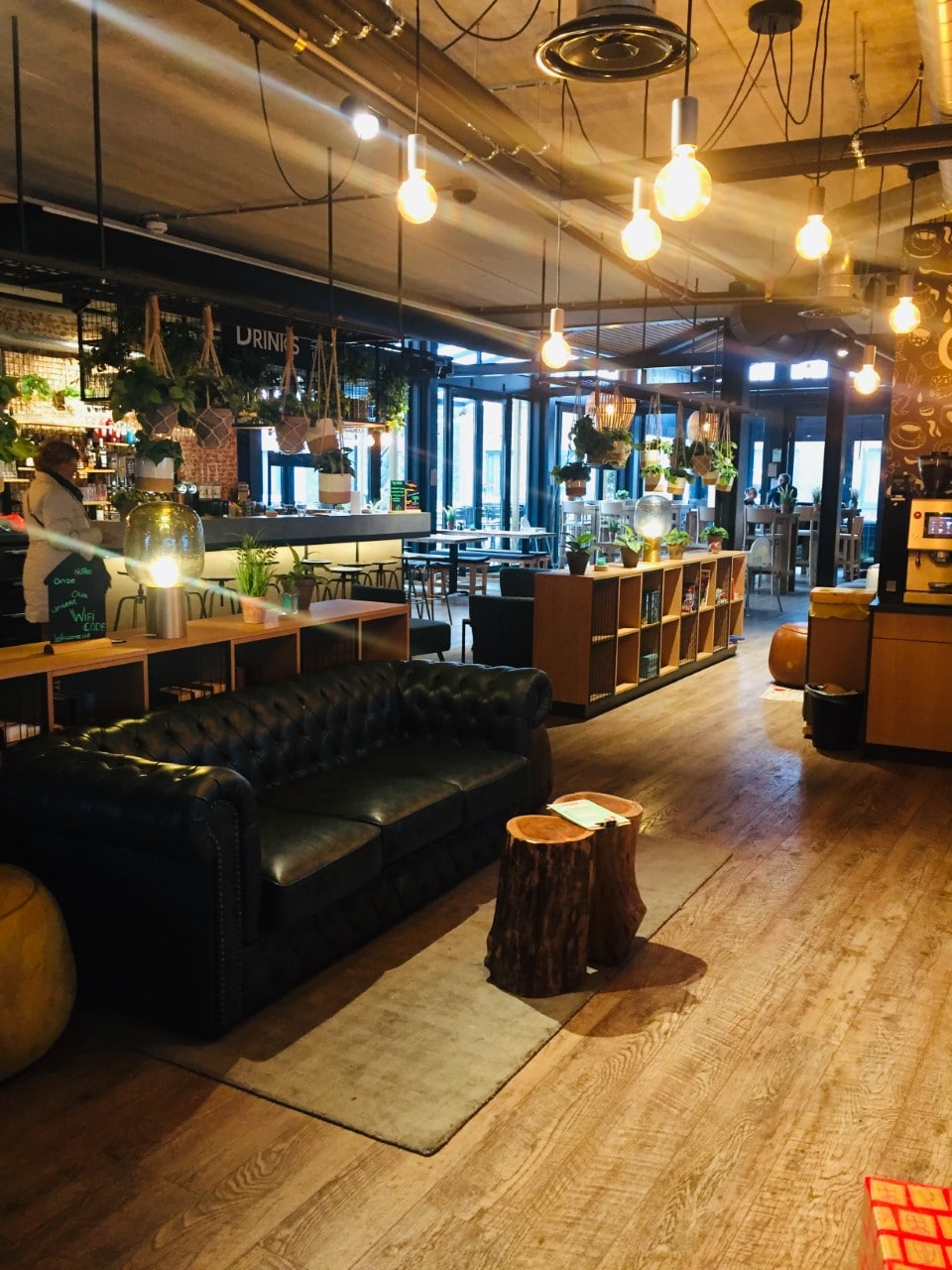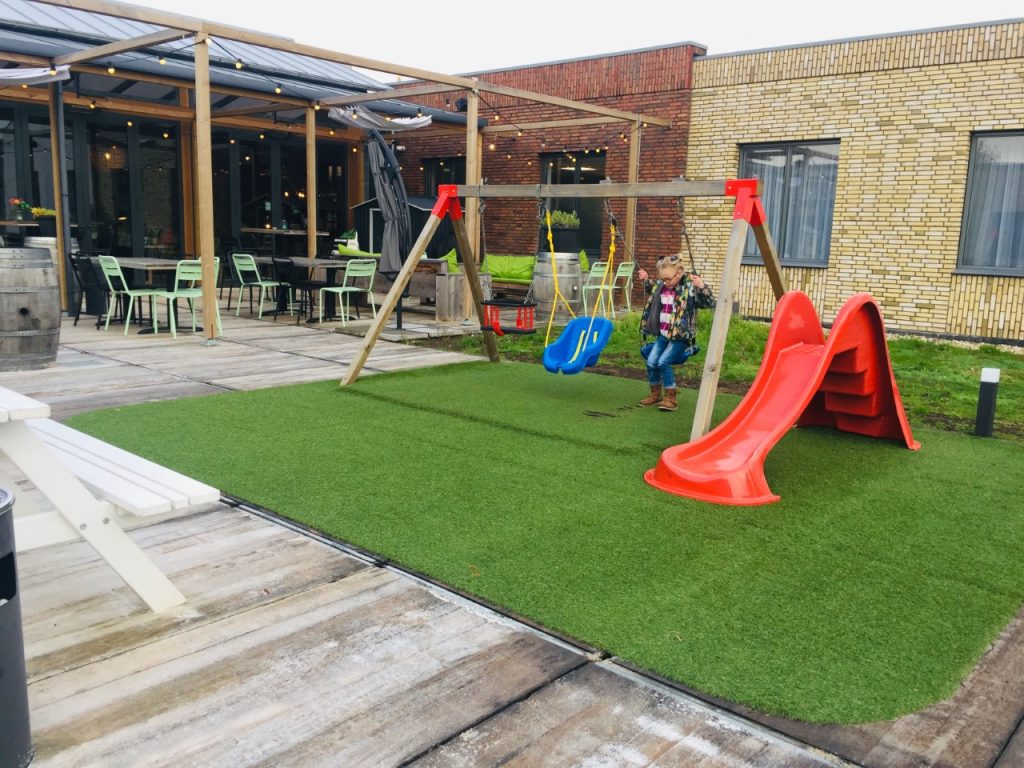 So, what can you expect from the GuestHouse Hotel itself? The GuestHouse is set over two floors, the accommodation being on the 1st floor (lift available) with the reception area, bar/lounge, games room and large outdoor play area with seating. On the ground floor there is a restaurant and local convenience stores including a large supermarket. We were pleasantly surprised to discover that parking is also FREE, which is amazing considering its close proximity to Efteling.
The GuestHouse itself is situated within Kaatsheuvel town which has all the regular type of high street shops you could need. There are bars, cafes and terraces too if you fancy taking a more leisurely stroll or grabbing lunch in the sun during warmer months. The small scale of this town means that it is easy to experience a bit of Dutch culture and see where locals do their shopping. We also spotted a Boots chemist which could be handy if you want to source items or brands you are familiar with during your stay. There are larger cities close by, such at Tilburg and Breda if you're looking for a more extensive retail experience.
Family Friendly Accommodation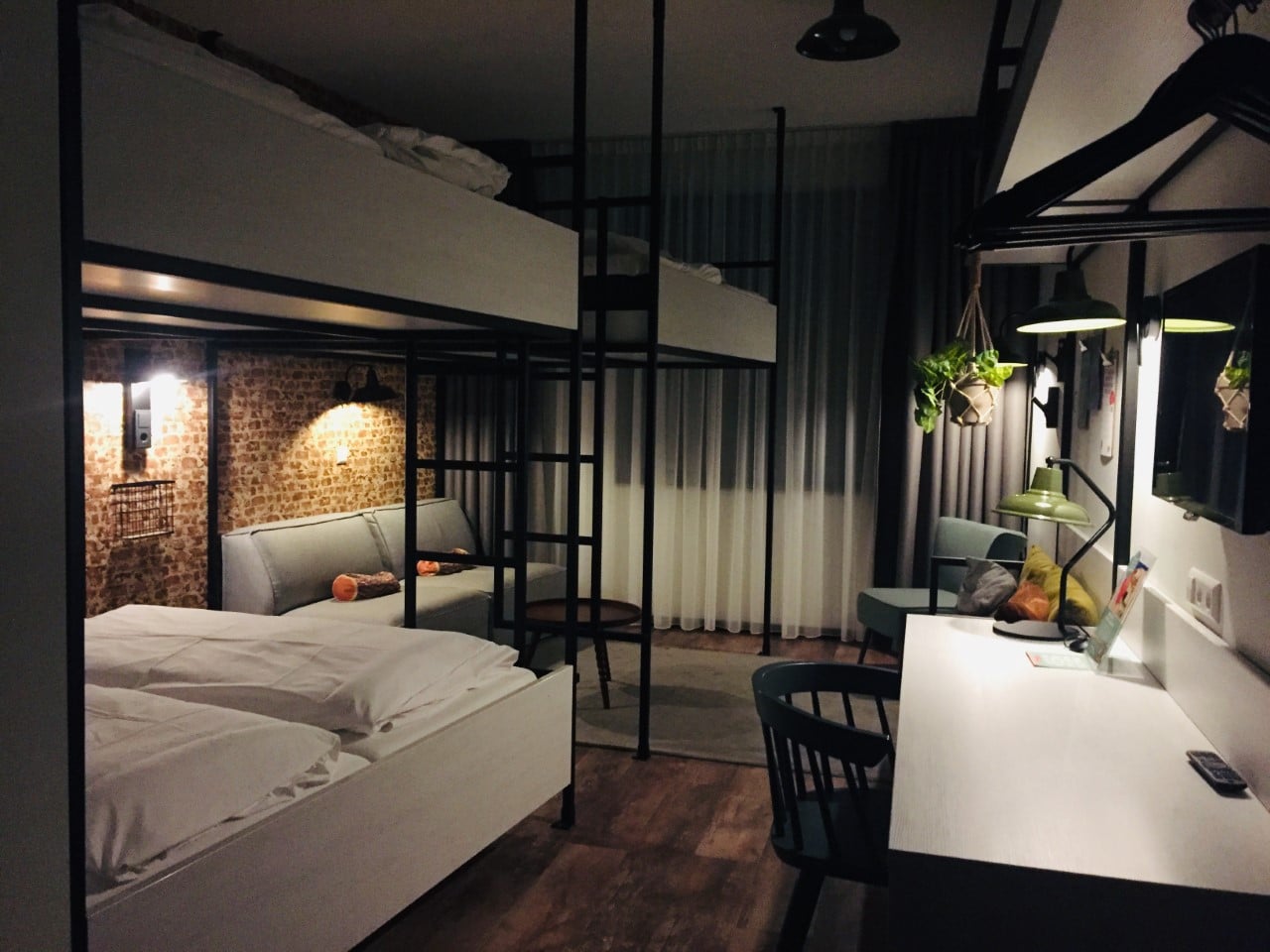 We stayed in a 6 person Farmhouse room with three huge double beds. Of course my husband and I didn't get a look in at the top bunks as our children raced up those ladders in a flash and claimed their spots. Other facilities in the room included a TV, free WIFI, fridge and a shower room. There was also a comfy seating area. The beds were extremely comfortable and the rooms are very tastefully decorated with a natural feel.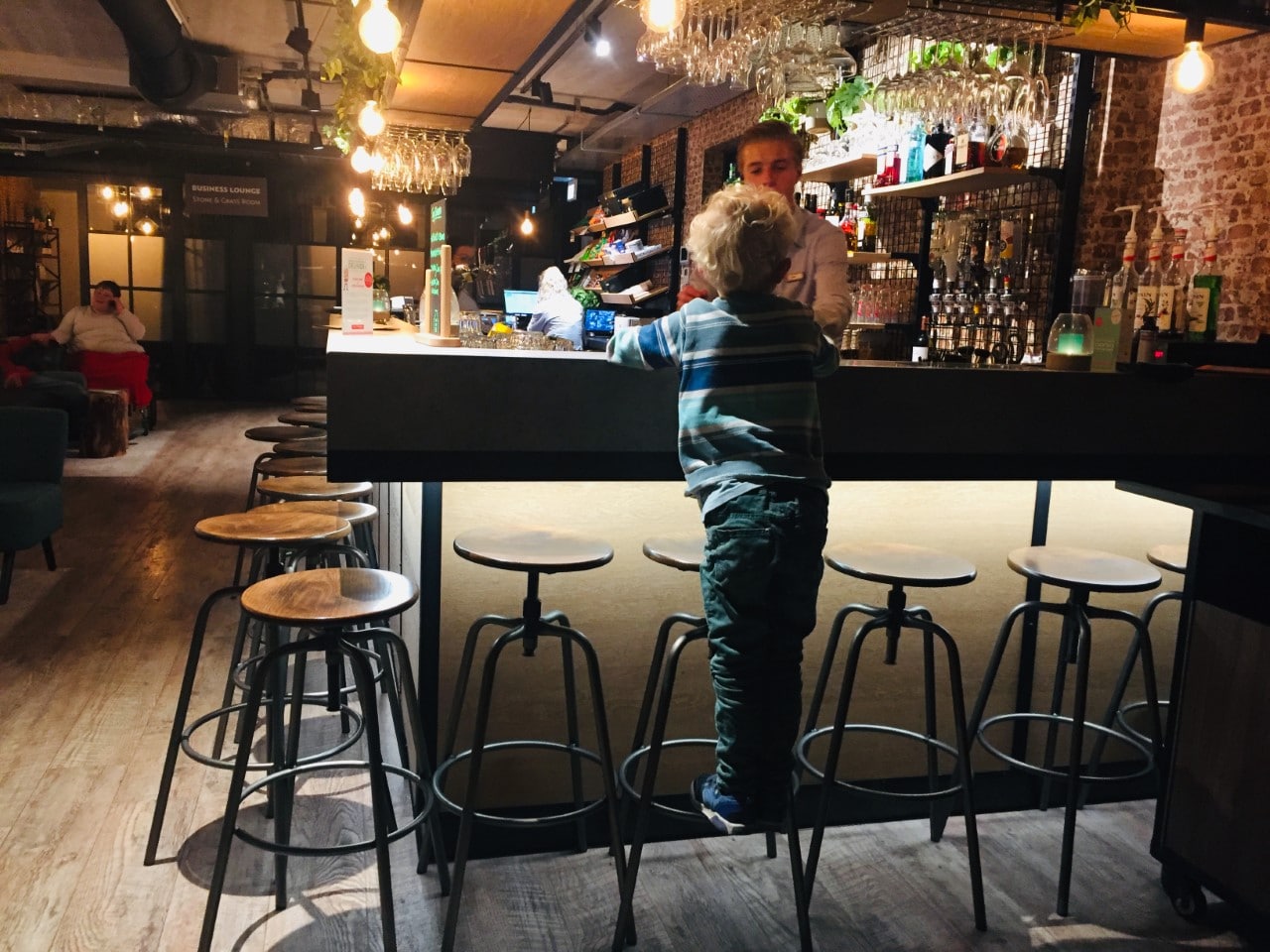 On our first evening we spent some time in the bar/ lounge area just settling and taking everything in. There was a lovely little play area for smaller children with a play kitchen and a games room with air hockey, table football and pool. All of these were free of charge!!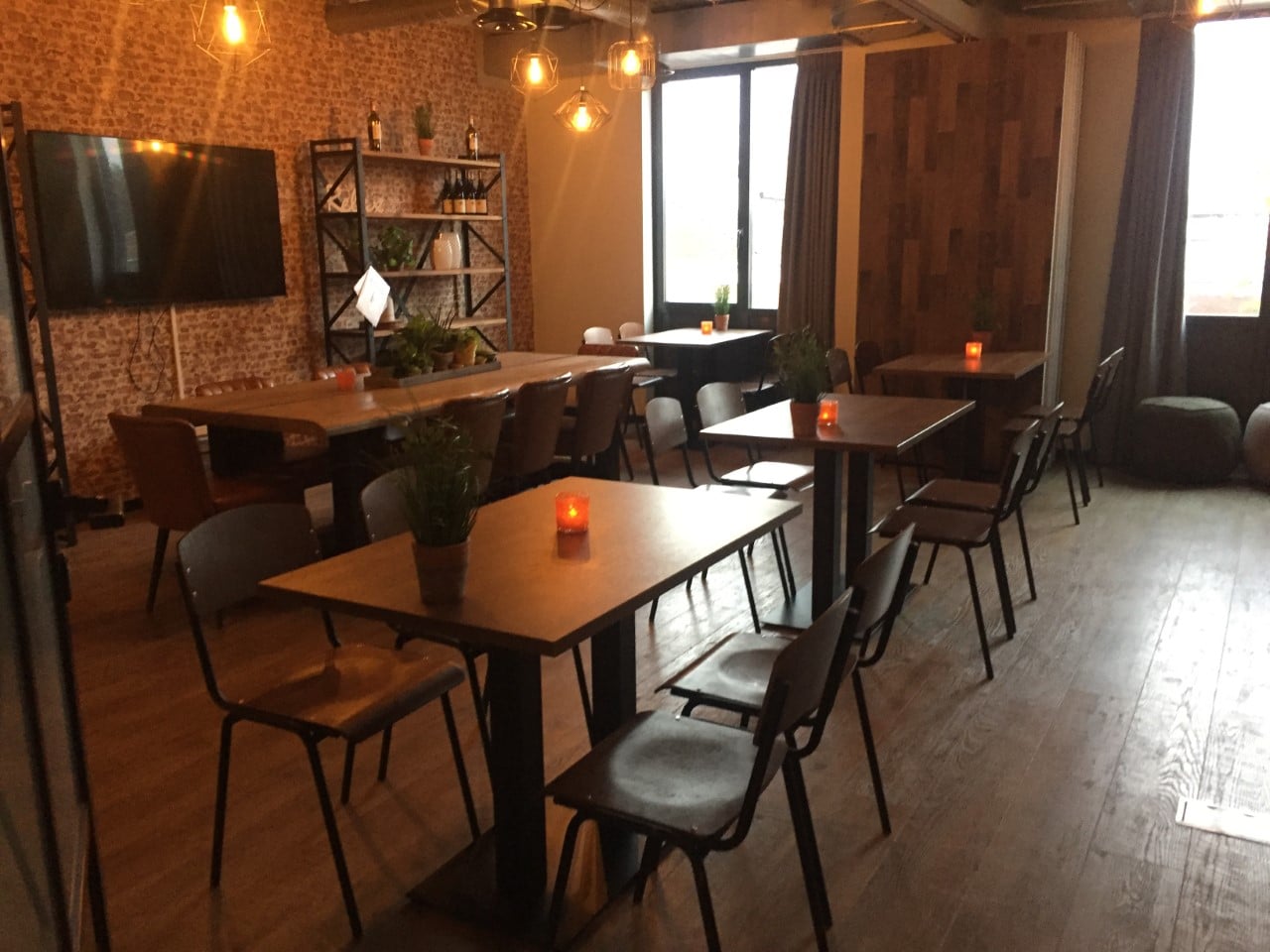 Whilst we were staying here there were also some international sporting events taking place. The hotel aired these on their TVs and also in a separate function room for those wanting a larger screen.
Sinterklaas Celebrations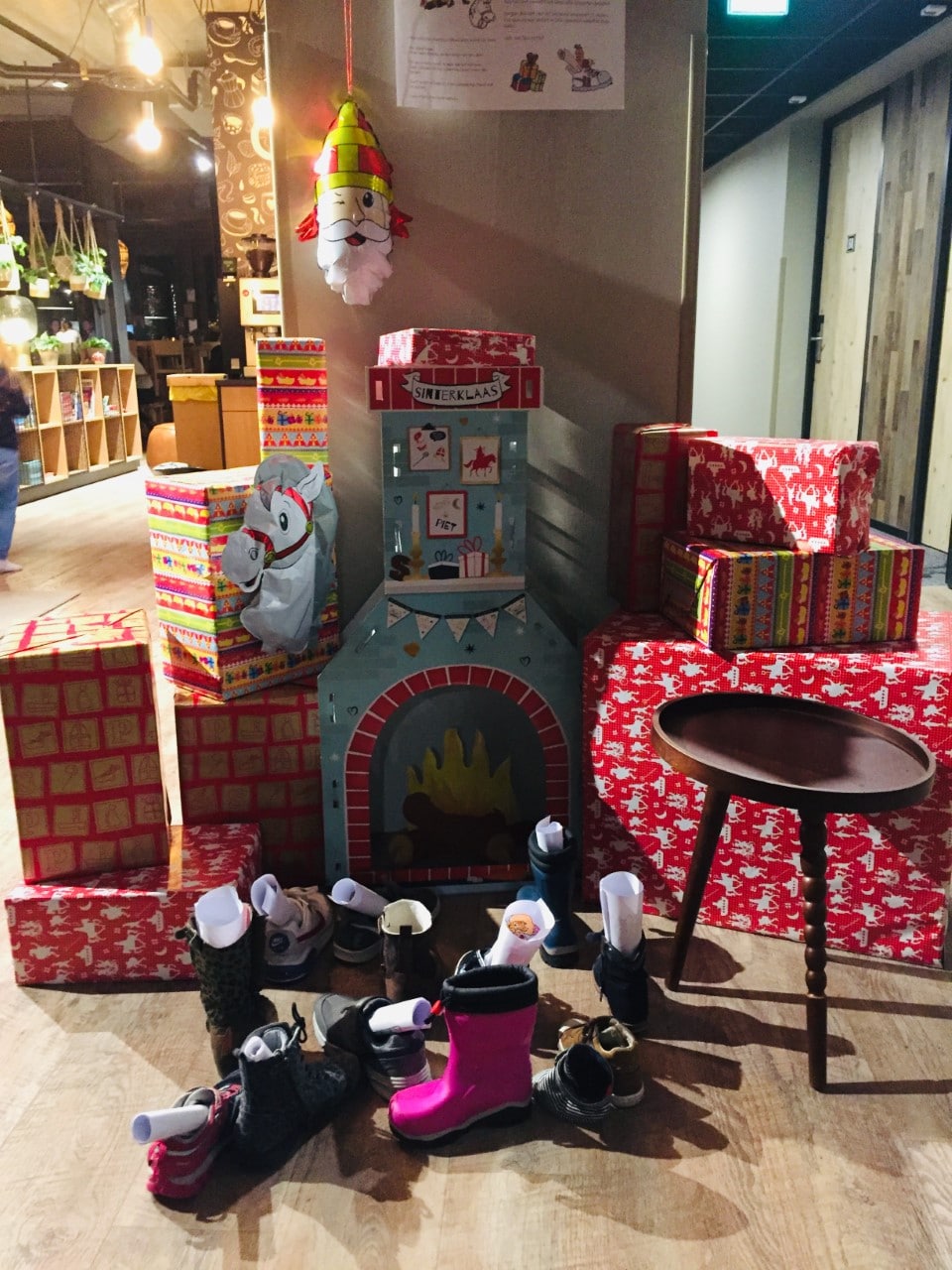 The weekend that we stayed at the GuestHouse Hotel coincided with the arrival of Sinterklaas to the Netherlands. This is a huge moment in the year for children who await his arrival so as they can leave their shoe in front of the fireplace every evening and hope that when they wake in the morning there will be a small gift for them left behind in it. To our amazement and our children's delight, on our second night we discovered that an artificial fireplace had been created in the bar area and colouring pictures left out for younger guests at the hotel to colour in and leave in their shoes for Sinterklaas and his Pieten. Our children busily set about making their pictures as beautiful as possible with the other guests staying at the hotel. It was wonderful to see the children come together and sing in front of the fireplace in the hope that Sinterklaas would hear them and come and visit that night.
As luck would have it our children returned the next day (with one shoe on) to find that there had indeed been a sweet treat left for them during the night, pure magic!! Thank you GuestHouse Hotel, I don't think they will ever forget how special that was.
Unlimited Breakfast
During our stay we enjoyed breakfast at GuestHouse Hotel. It is a self-service style breakfast which includes pastries, cold meats and cheeses, as well as cereals, yoghurts, eggs and fruit. Bottomless hot and cold drinks were available to our children's delight as they returned time after time to refill their glasses with fruit juice. This substantial breakfast was just the start we needed before heading to Efteling theme park for a day of fun and adventures.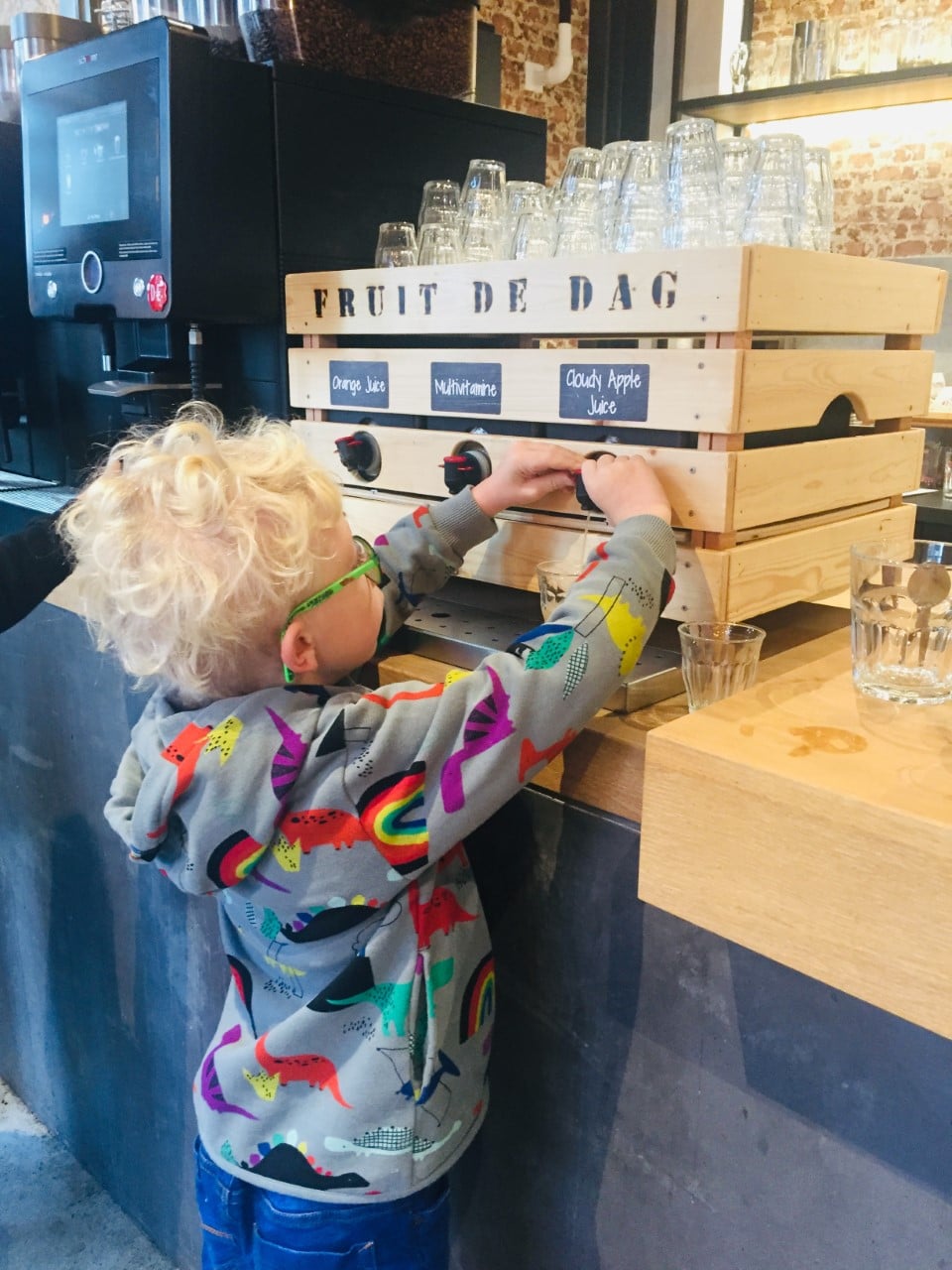 Local Attractions
GuestHouse Hotel has an area of its reception dedicated to local information where you can find an extensive selection of brochures and leaflets for local attractions. Just 20 minutes away is Beekse Bergen Safari Park. If you have the luxury of staying at the GuestHouse Hotel for more than a few days then we would highly recommend a day trip here where you can visit the safari park with all its wild animals and Beekse Bergen Speelland which has a huge recreational beach, family rides and playgrounds.
Efteling On The Doorstep
One huge plus point of staying at this hotel is that Efteling theme park is a short walk away. Within 10 minutes you can walk to the main entrance. Through Little Clogs Holidays it is possible to book an Efteling package with an exclusive discount at GuestHouse Hotel. Should you wish to combine this with an extended stay to visit more of the local area or cities, then this is a fantastic base from which to do so.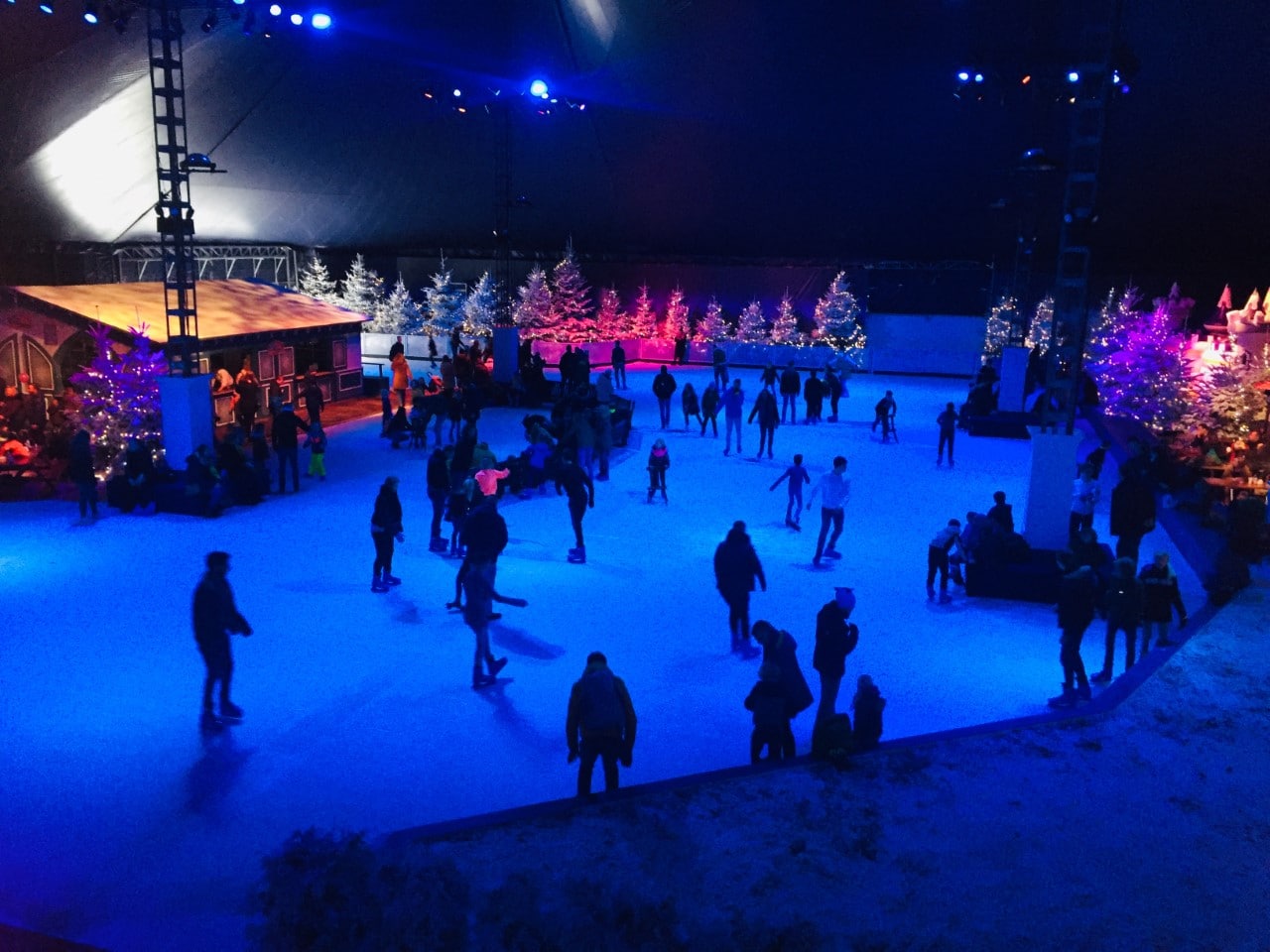 Efteling itself is a magnificent magical theme park. There is an abundance of attractions to try which suit all ages and levels of fear factor. Visiting at a time when the whole park had transformed into Winter Efteling added an extra amount of sparkle and magic to this park which we already know and love. We soaked up all the extra winter additions from ice rink to cross country skiing and met fairytale characters along the way. With a forest devoted to telling fairytales through the eyes of the brothers Grimm, to a talking tree that interacts with its audience, there is something special to be enjoyed along each and every windy path or nook and cranny of the theme park.
A Sunday Stroll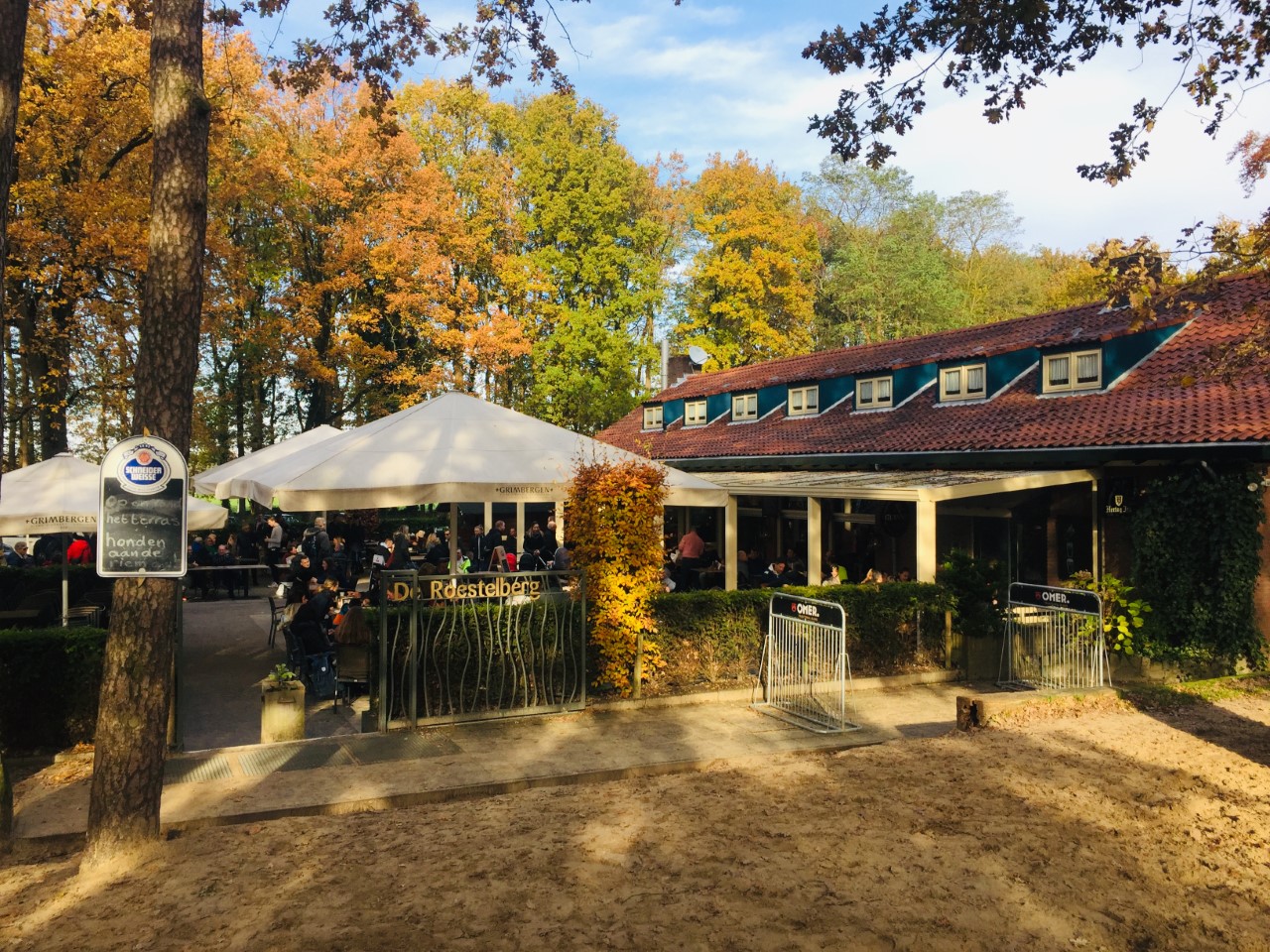 One thing we love about the Netherlands is its diversity. This region is home to a desert! So we completed our weekend away with a visit to the local sand dunes (Loonse en Drunense Duinen) which are the largest inland sand dunes in Western Europe. This vast landscape which extended as far as the eye could see was the setting for a lovely family walk. We chose to park at De Roestelberg where believe it or not if you'd come by horse there was also special parking for horses too! This was a very popular restaurant which is clearly enjoyed by both tourists and locals.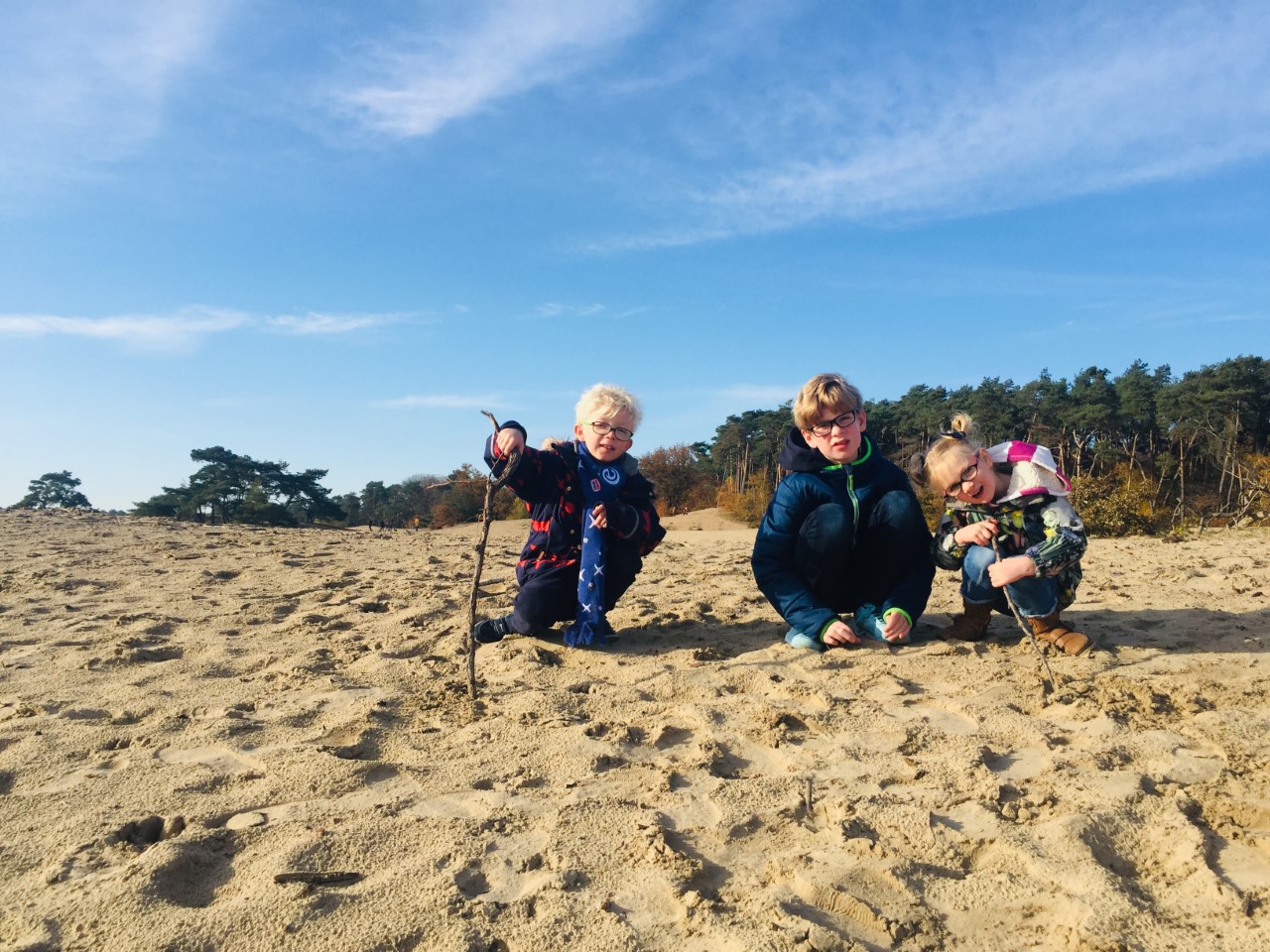 On the dunes themselves we saw cycling enthusiasts, people racing their remote control trucks up the hilly terrain and many families out for a Sunday walk. This national park is so vast that there is plenty of space to find your own little piece of tranquillity, area to explore or spot for a family picnic.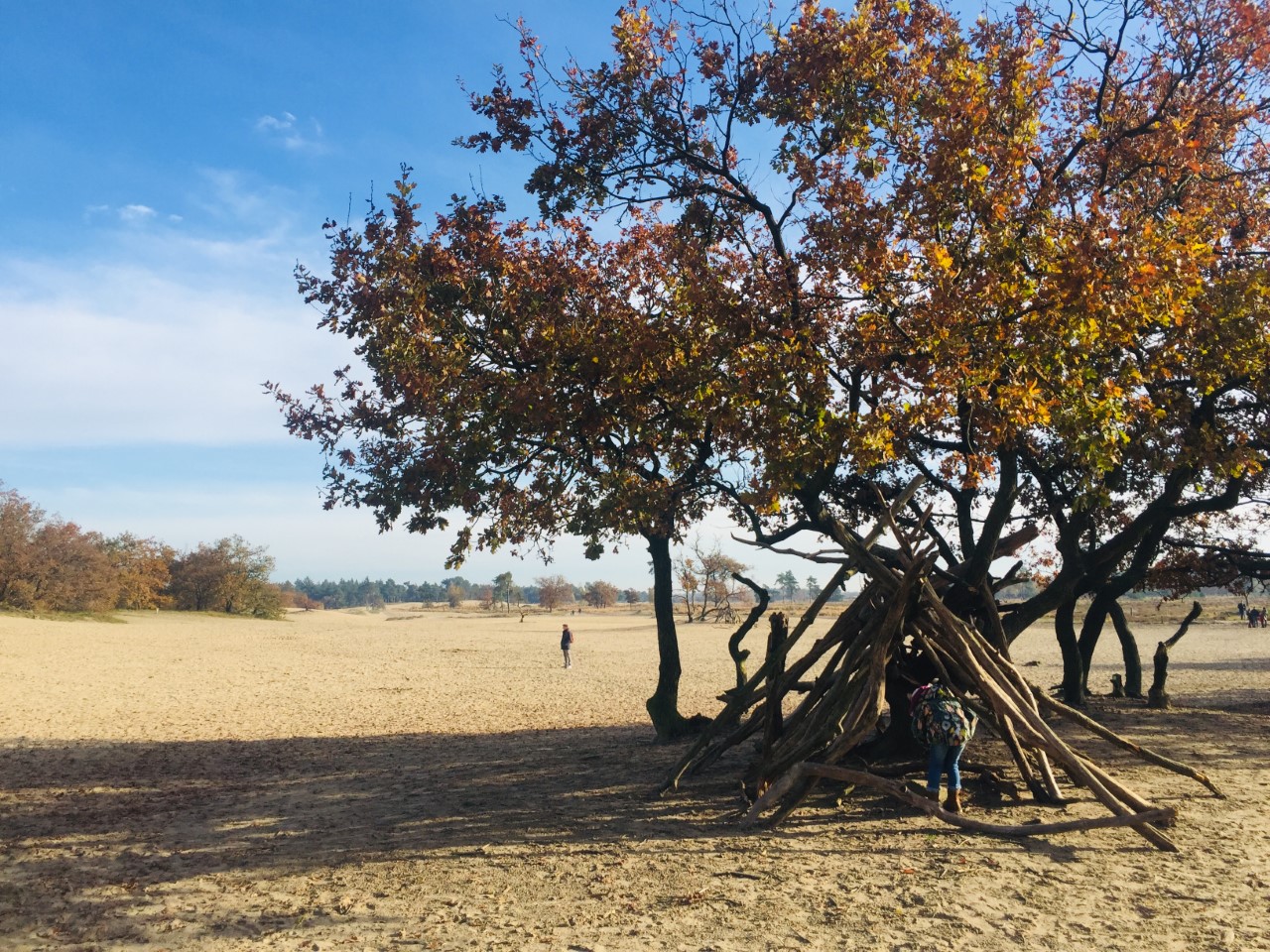 Our children loved the makeshift dens dotted about and were soon making their own imaginative adventures. What a beautiful and unexpected spot in Dutch nature to top off a fabulous weekend.
Not Ready To Say Goodbye
Having had such a delightful weekend we simply weren't ready to leave, and seeing as the GuestHouse Hotel really is so welcoming and relaxing we decided why not hang around a little longer for some nibbles before heading home!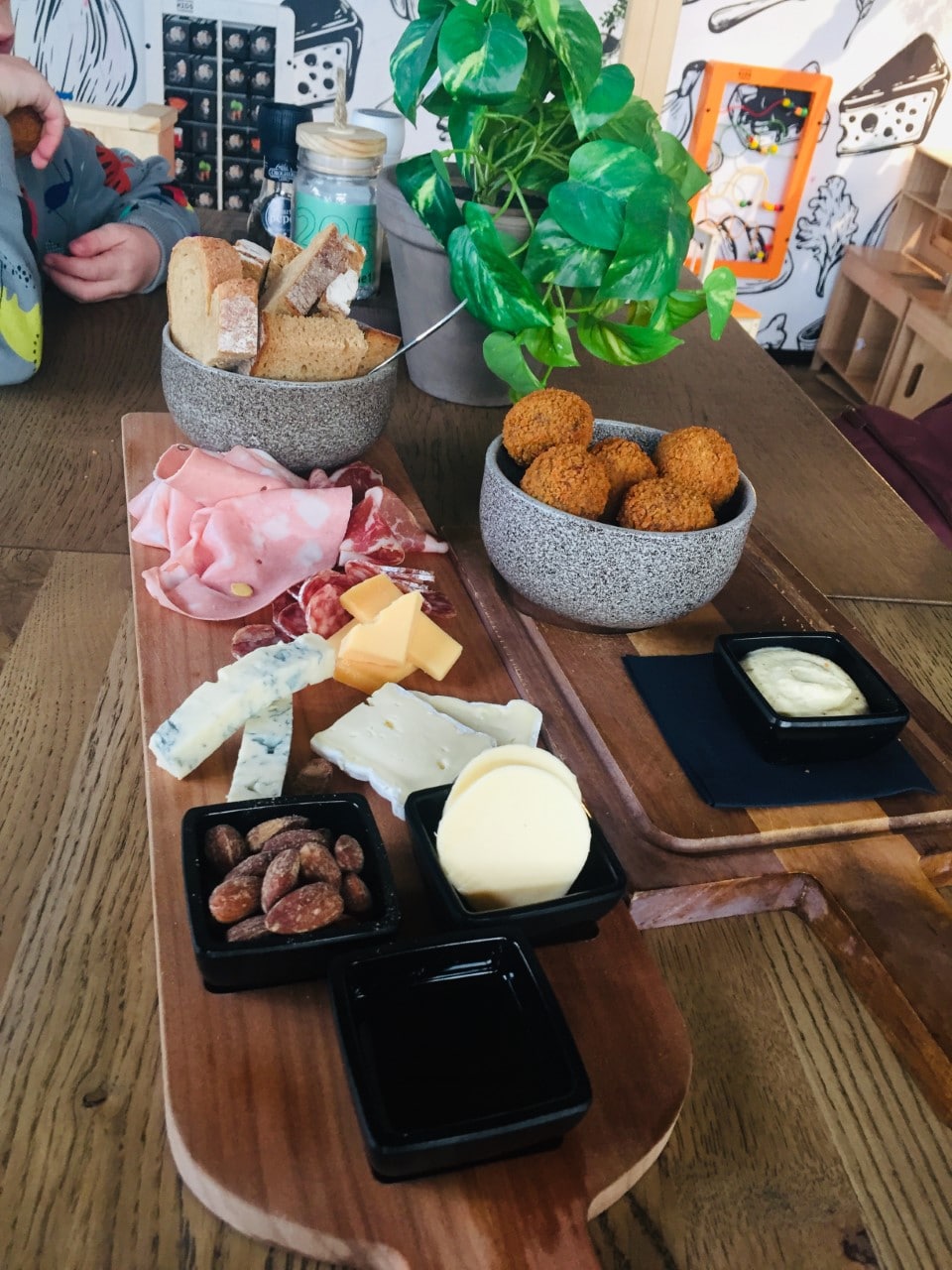 This hotel should be applauded for how they have created an atmosphere where you really don't feel hurried at all and can happily spend your time enjoying the facilities they offer. It is easy to see how on warmer days there would be a real buzz on the large roof terrace. This outdoor area has so much space for children to explore and play safely and comfortable shaded seating areas to relax in. We certainly enjoyed it even in colder weather.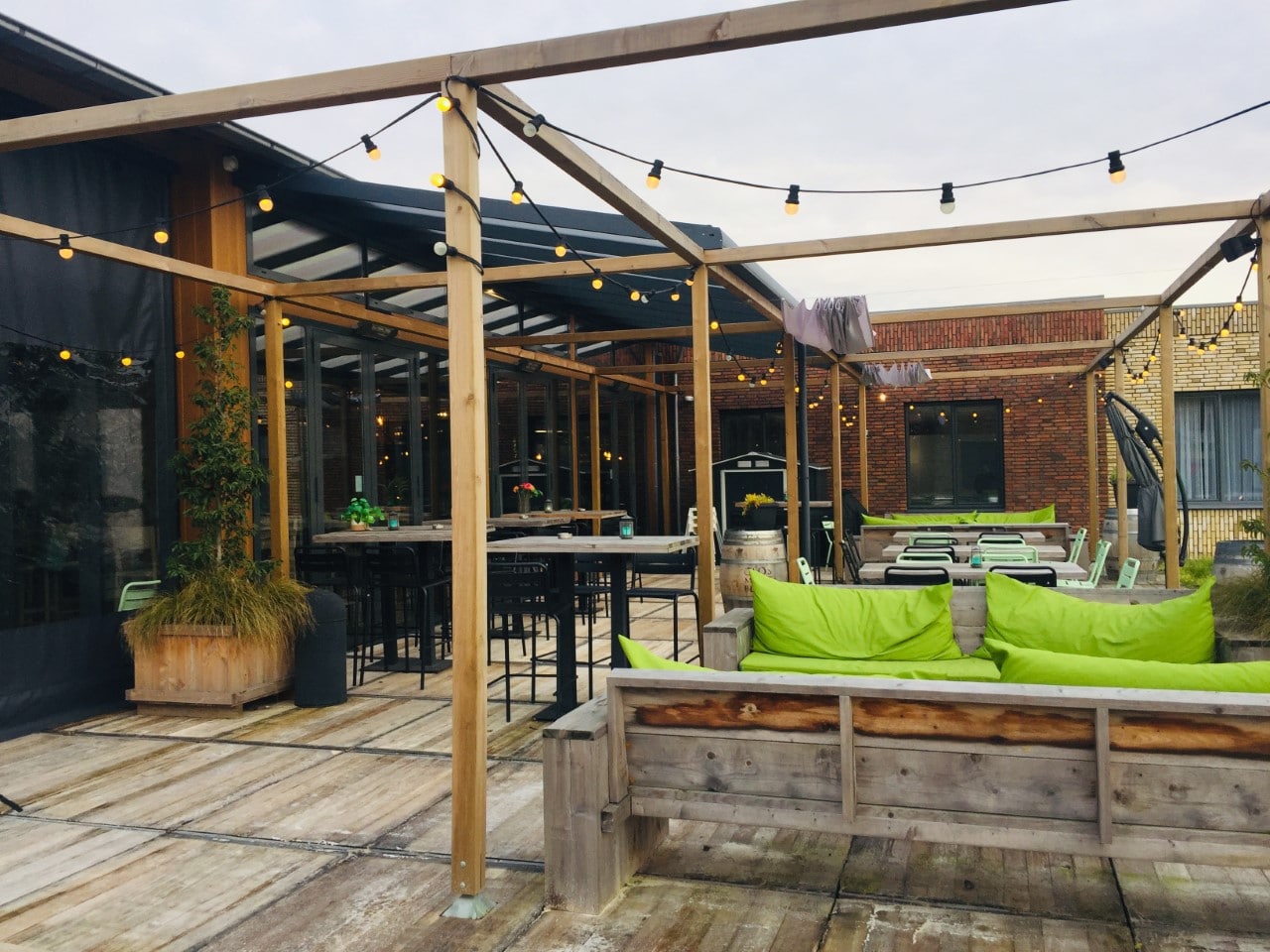 Our gratitude goes out to GuestHouse Hotel who facilitated this weekend. Thank you, we will be back and are sure that there will be many more families who will have a wonderful stay with you soon!!
Drop us a line for more info or prices