Review: A Family Experience of Winter Efteling
Here is our review of our family day trip to Winter Efteling. With high expectations based on our previous Efteling visits and the tingle of frost in the air, we were filled with hopes of a wonderful magical adventure. Anyone who has had the chance to visit Efteling before will know that the entrance alone is stunning. The day we arrived for Winter Efteling the sun was still low and the beautiful lighting that adorned the roof of the entrance was very inviting.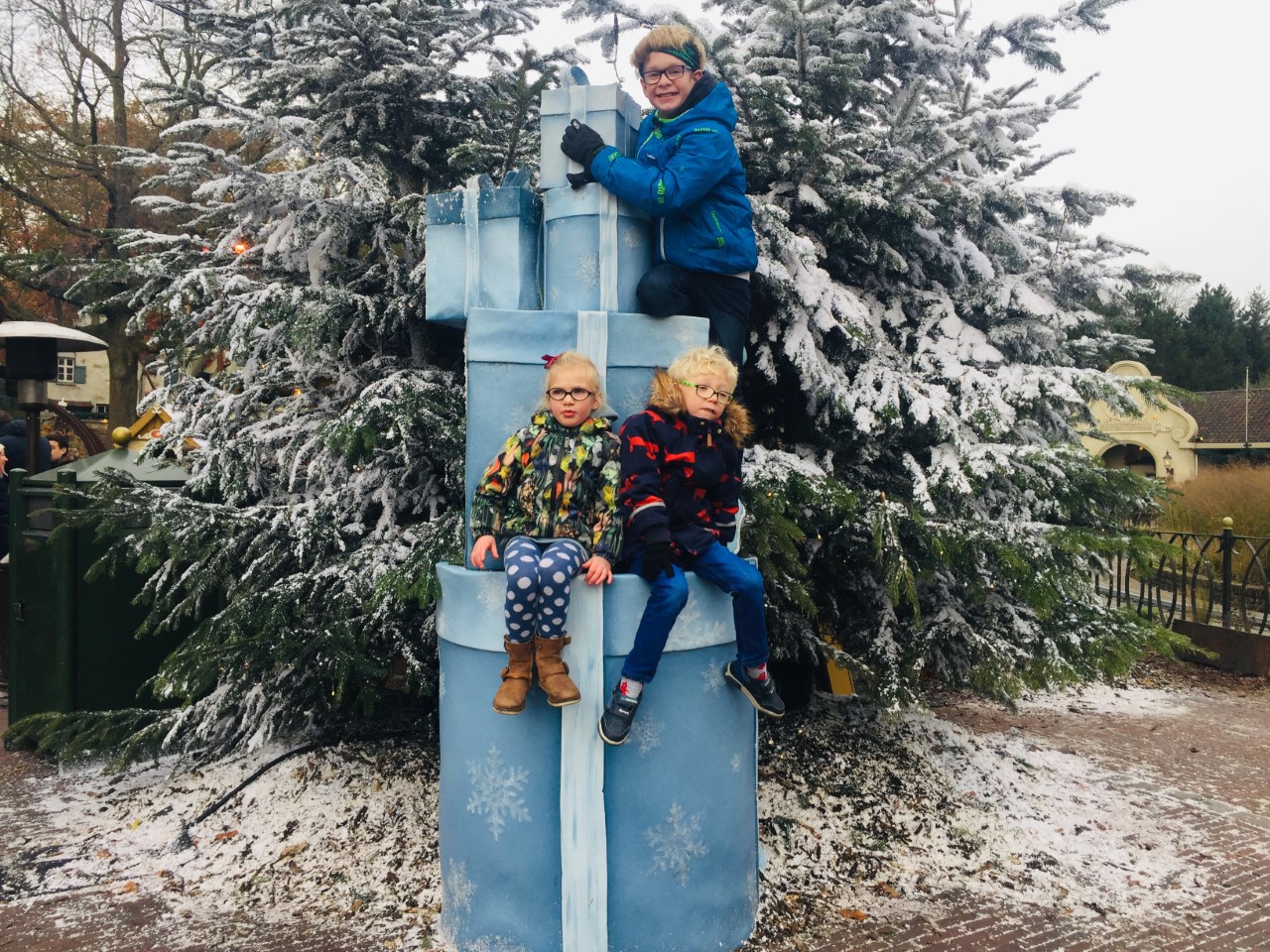 My three children aged 10, 8 and 4, along with myself and my husband were filled with anticipation and excitement about what would be our favourite Winter Efteling ride or feature. Only having a day meant we needed to do a little forward planning to make sure we got the full winter experience. For this reason we decided to miss out some of the big family rides which we know and love and focused mainly on the winter additions.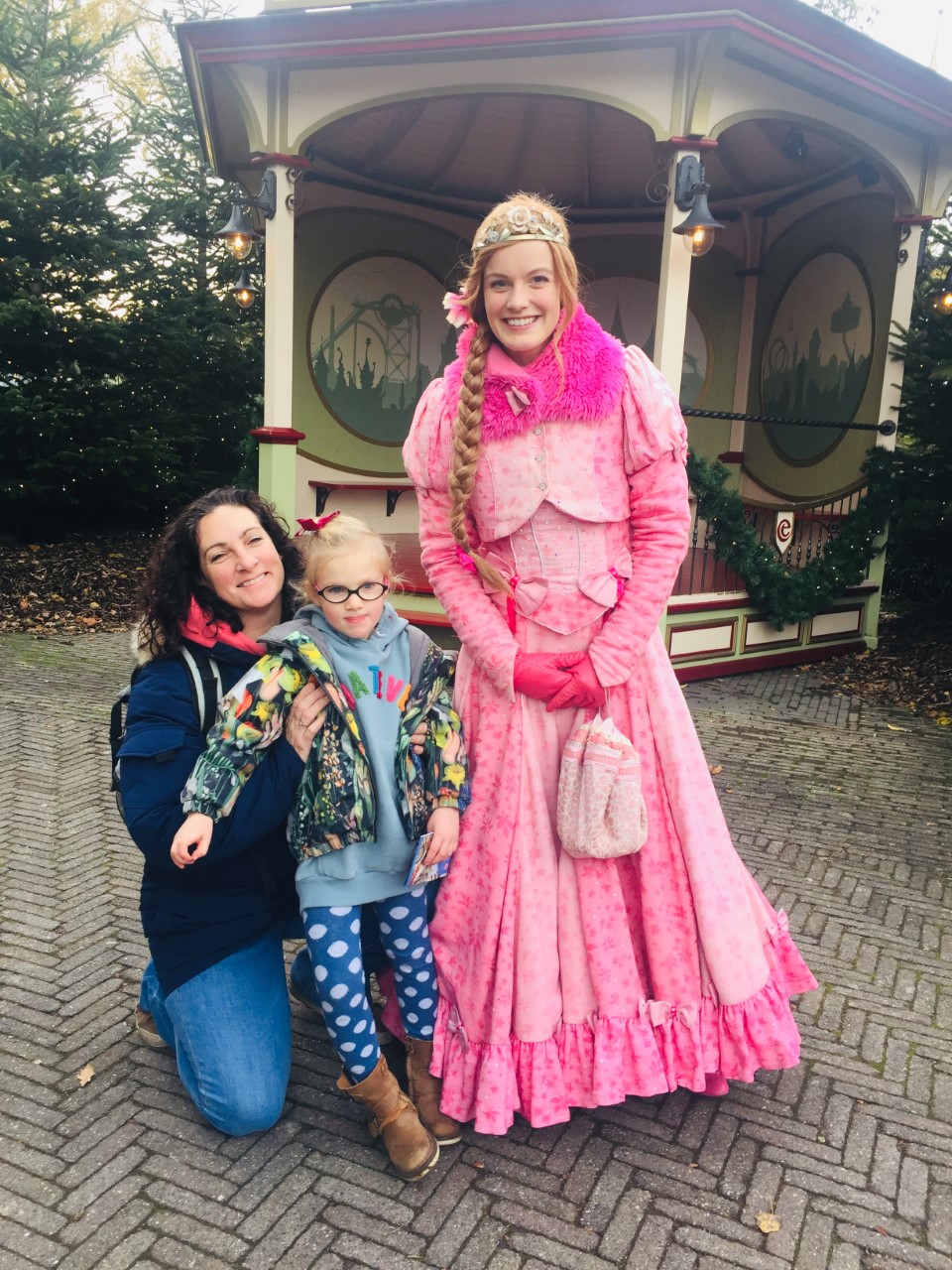 I always feel an emotional wave of excitement gush over me as I pass through the entrance to the park. I don't know if it's all the excitement and build up, or just that feeling of magical memories that I just know we are going to share as a family. This day was no different, the moment we entered the park we spotted Cinderella and Little Red Riding Hood. So we headed over to meet them.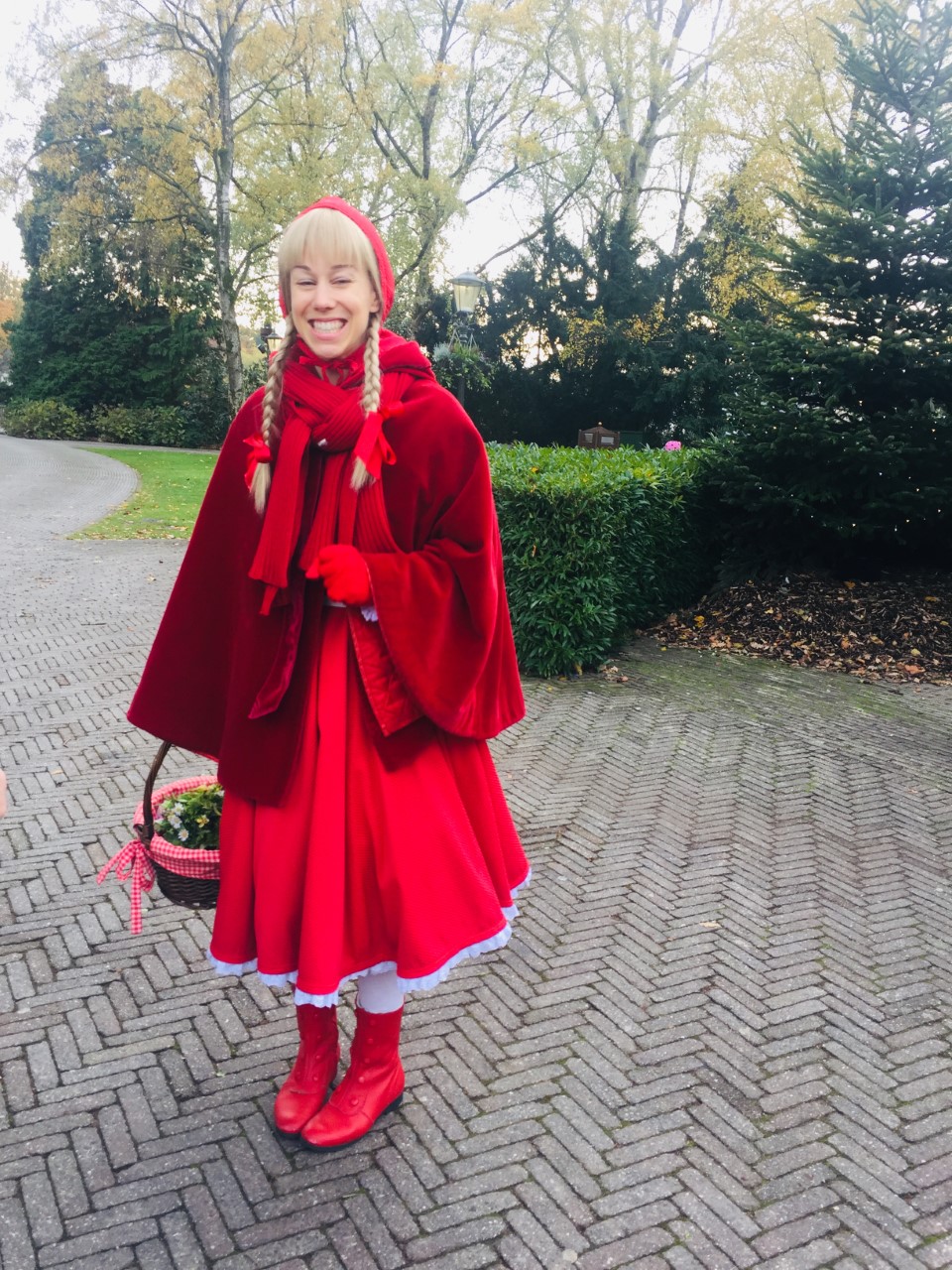 I was genuinely stunned by the patience and time they took for each child, to answer their questions and fully take on their role, even joking with some grown-ups who declared to Little Red Riding Hood that their family name was 'Wolf.' She entered in to a really cool improvised act, cautiously looking out for The Wolf. The pull of the park was calling so once we'd had our photo taken we headed off to explore further.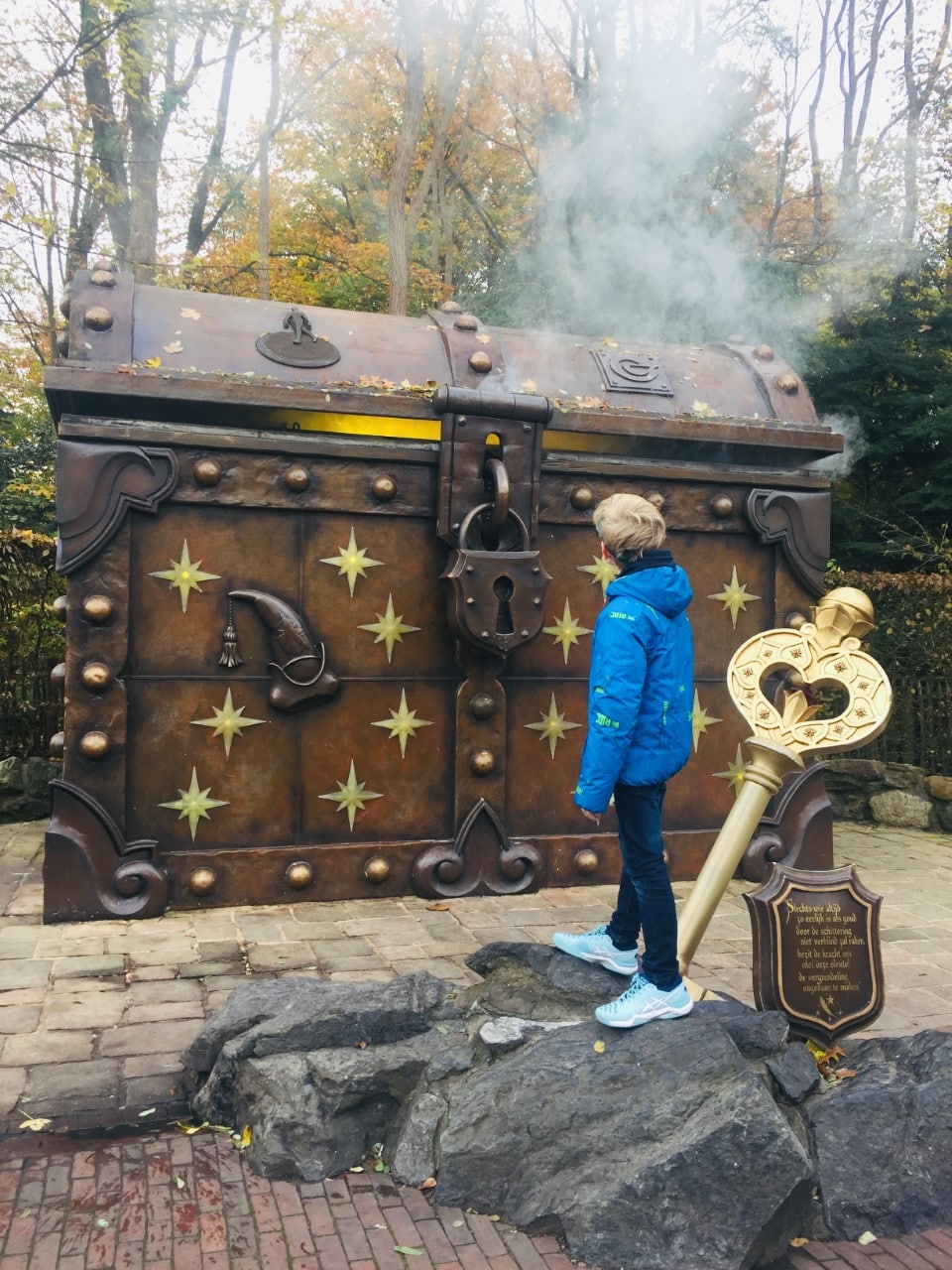 My son brought along his magical Symbolica wand which he'd received for his birthday from our last visit and excitedly began to make the different attractions along the path come to life, to the amazement of on-lookers. Boy was he proud!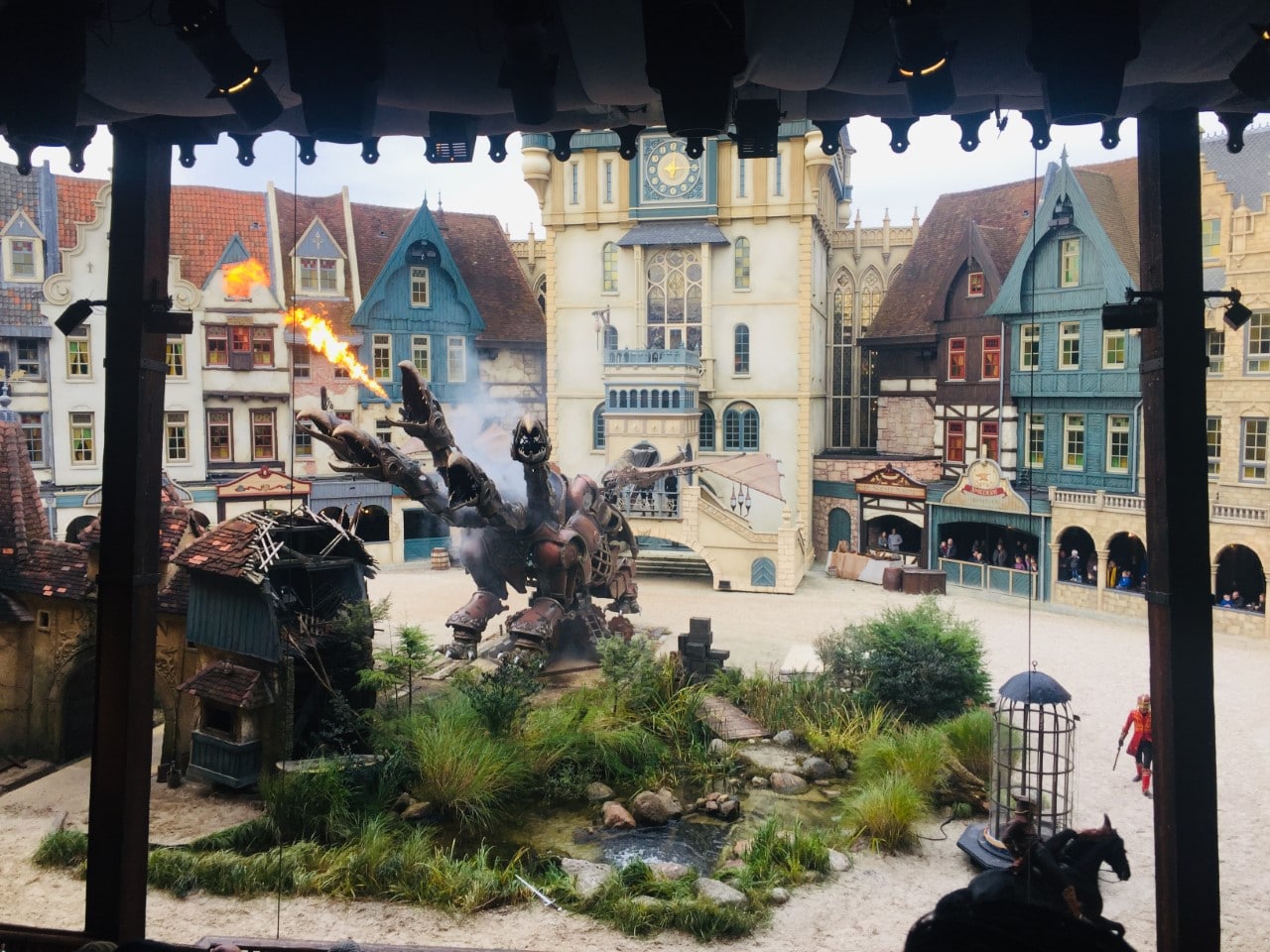 Our first stop was Raveleijn, this is a family favourite and we were delighted to have heard that the mechanical fire breathing Draconion was back in action and we didn't want to miss the chance to see it. For us, the Raveleijn show is always a hit, and the more my children are aware of the order of the story the more they are invested in the performance.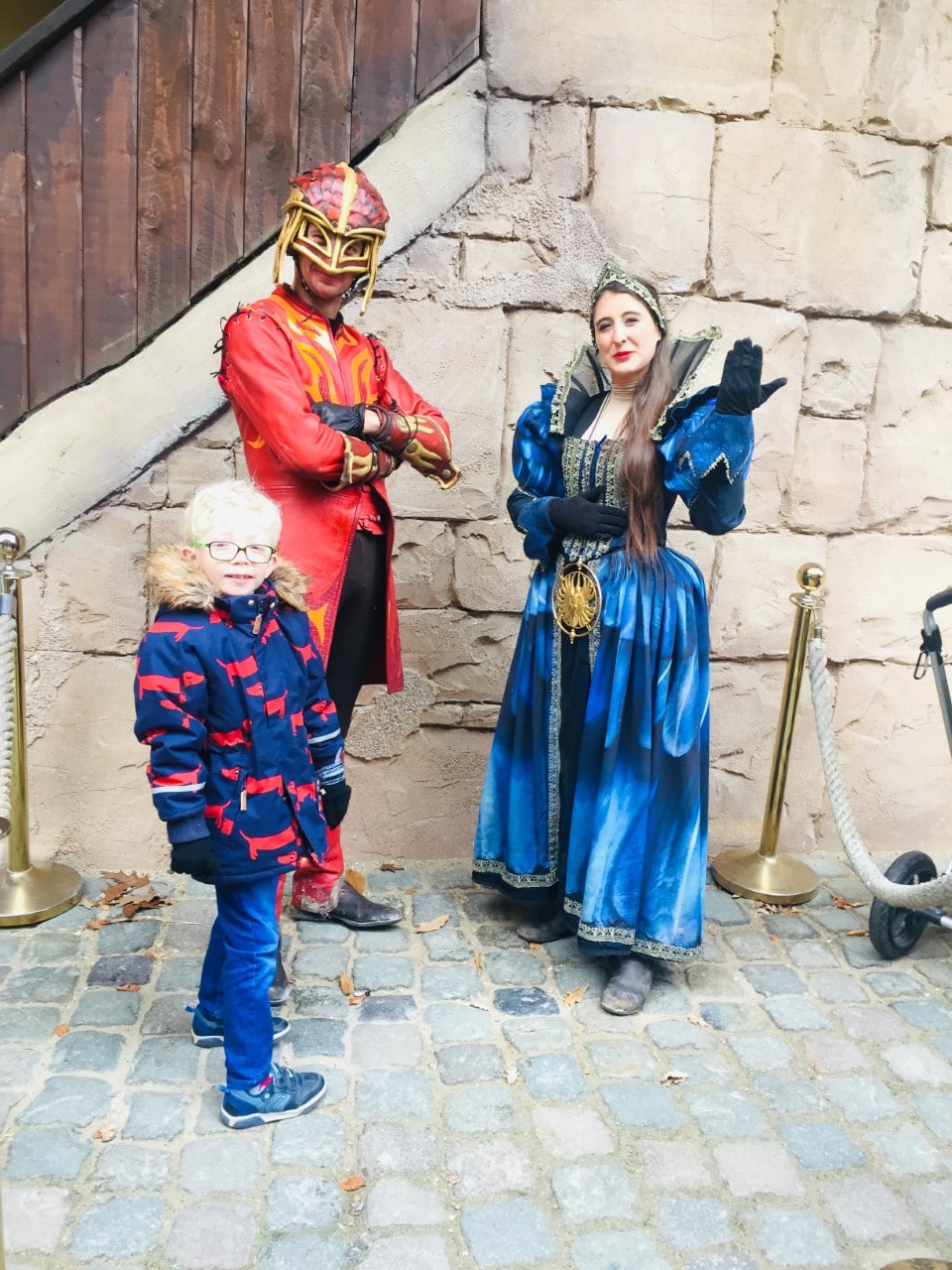 As the show finished my children were again delighted to be able to come face to face with their heroes for a photo opportunity.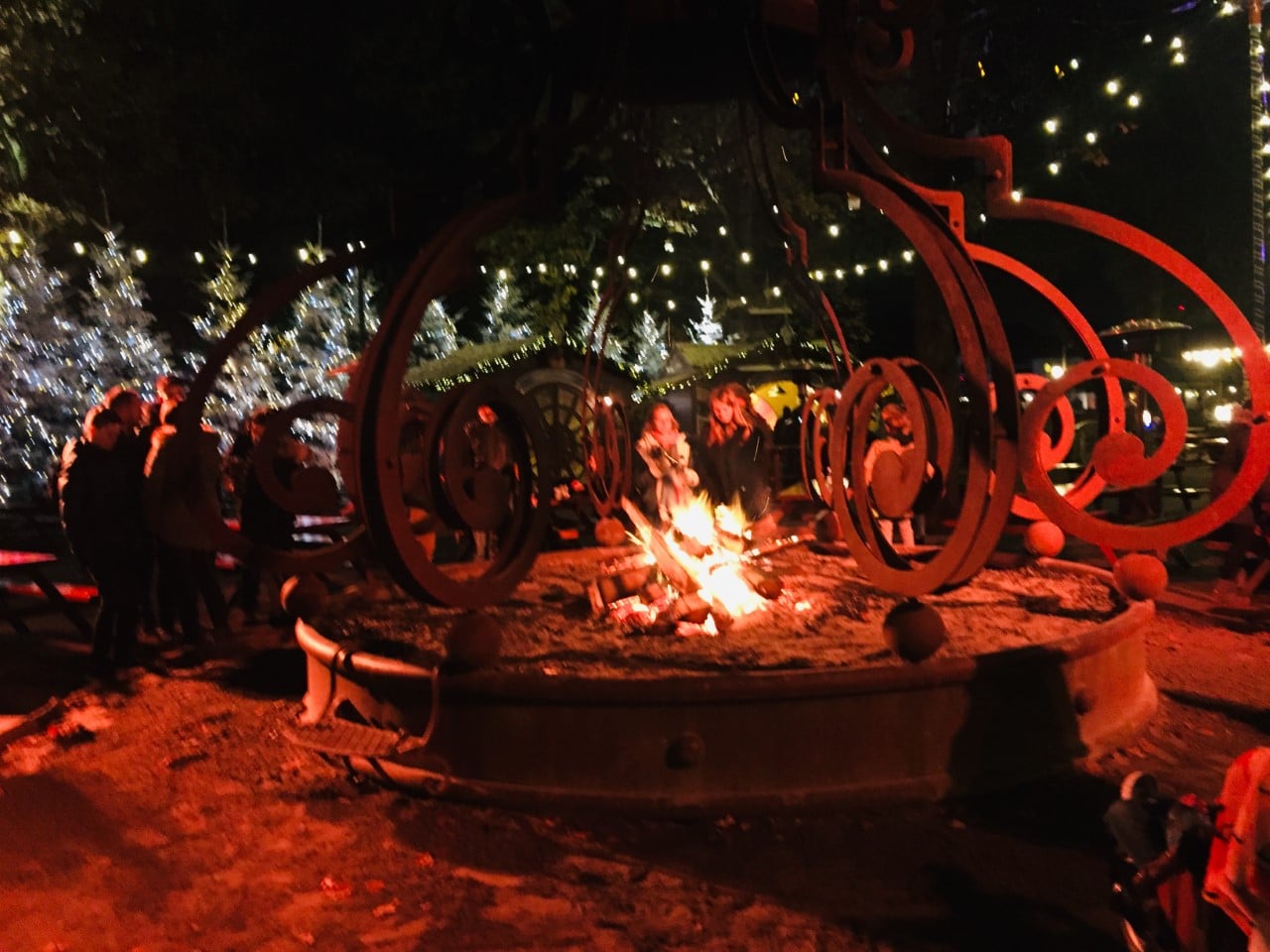 Little winter market food stalls are scattered around the park, especially at each of the squares (pleins). The buzz created by these cosy little wooden stalls along with huge roaring bonfires in the middle of them was glorious.
As luck would have it, each time we decided to take such a pit stop a special performance would take place, creating a marvelous festive atmosphere. First we saw a children's choir and then a gospel quartet. The range of well known songs got each of us up, singing and dancing along.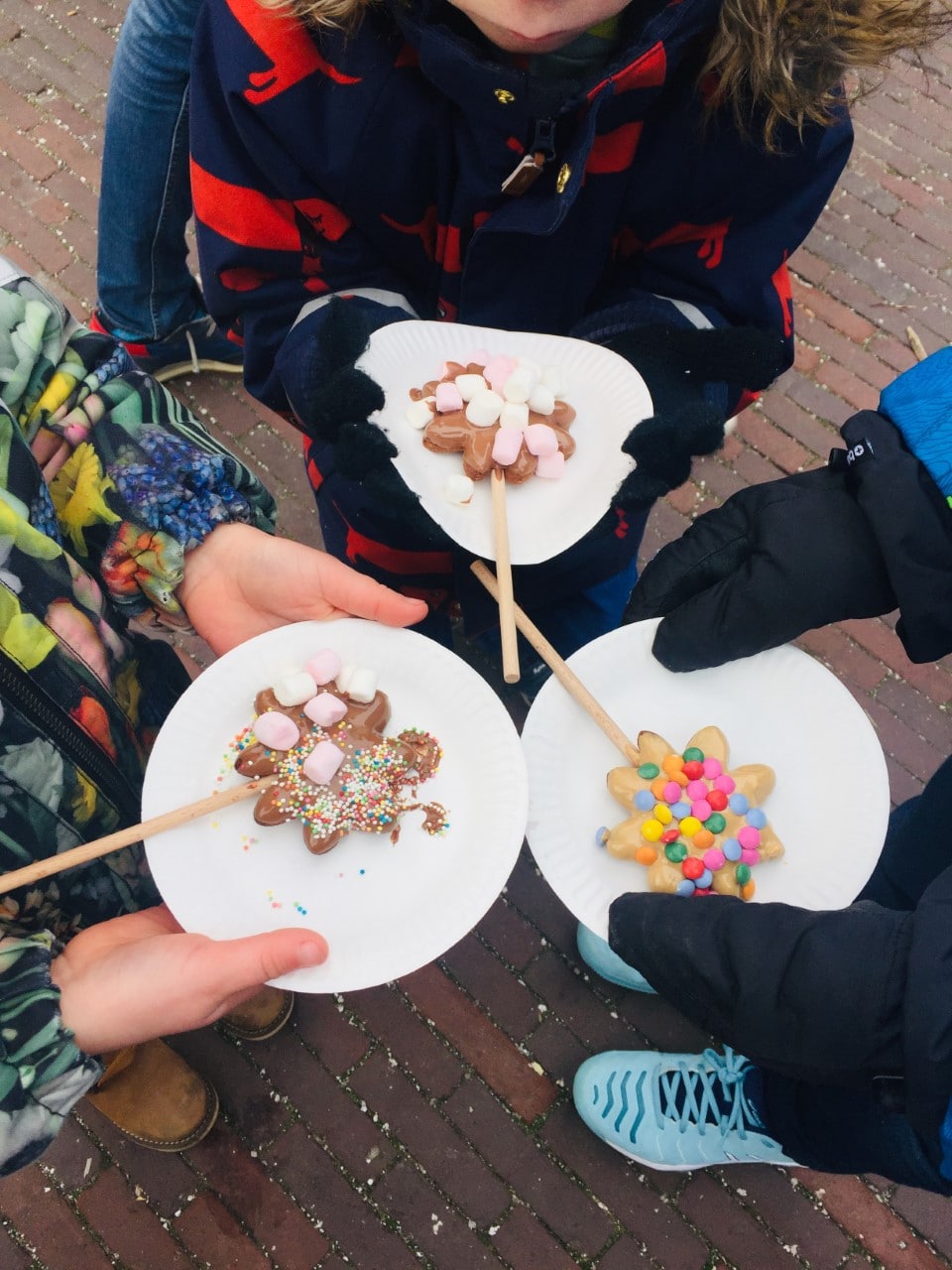 Our children enjoyed sampling some of the food at one of the winter stalls, creating their own star shaped festive biscuits by selecting their own sauce and toppings, yummmyyy!!! Be warned these are VERY filling! Us adults opted for a good old hot chocolate but there were plenty of other drinks and food options from mulled wine to German sausages. Then off we went to discover the winter rides.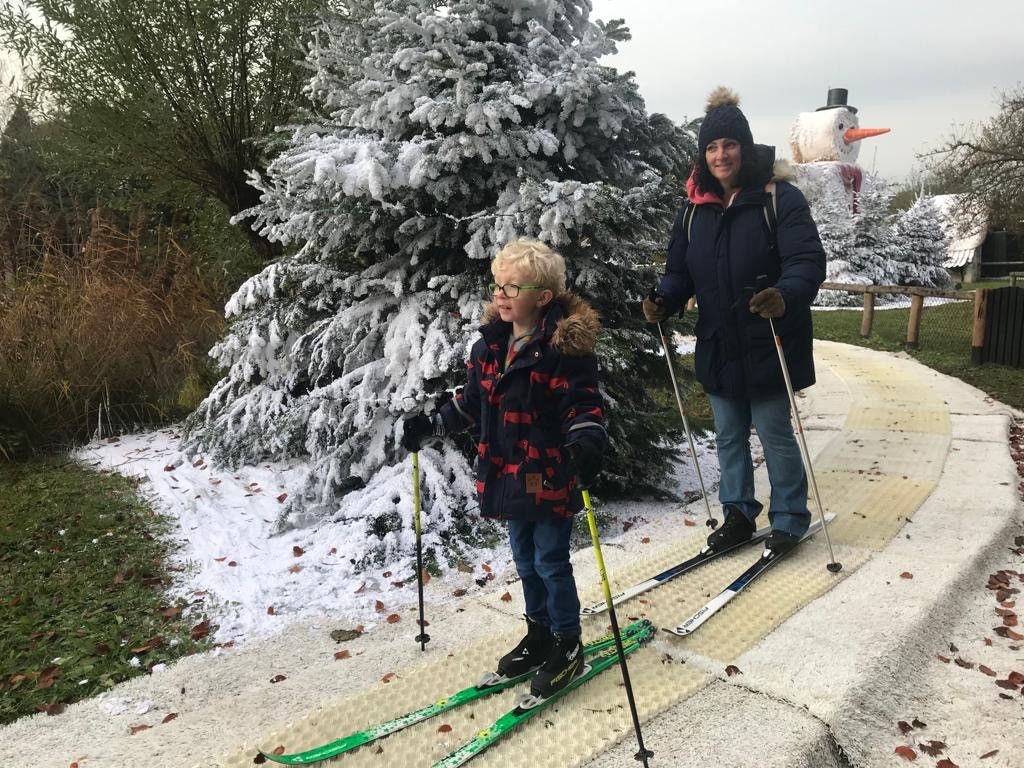 Next up was cross country skiing. In reality this is a dry ski path which you shuffle along on skis whilst passing winter scenes along the track. Real snow or not, we had such a giggle and I loved that it was accessible for all. Young and old can give it a go and there were no queues to be seen.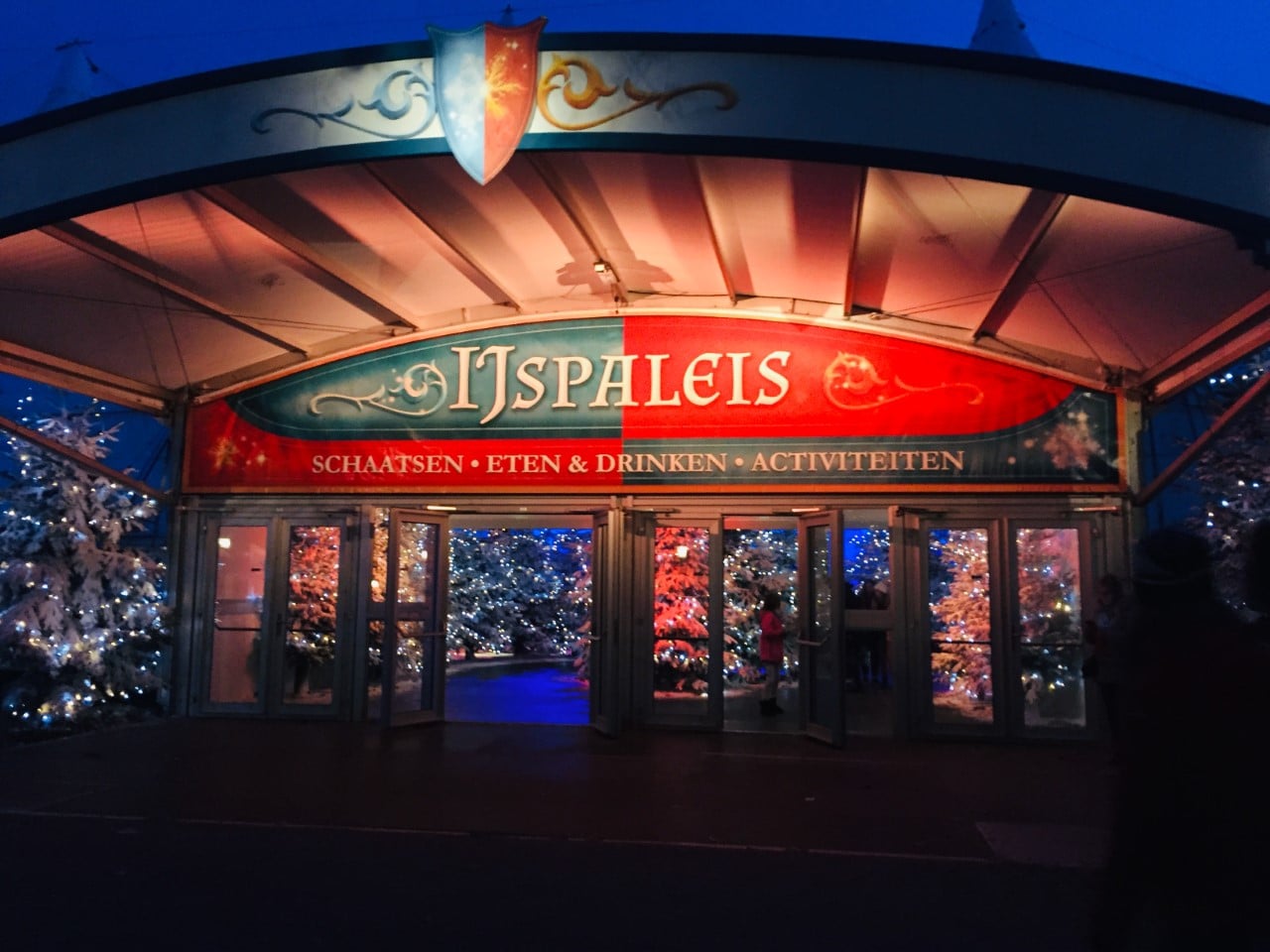 The Efteling app proved invaluable as always and as we searched through the shows and rides we wanted to visit it brought us to the Ice Palace. What a palace this was! As we entered the huge marquee, trees and twinkly lights created a magical festive scene.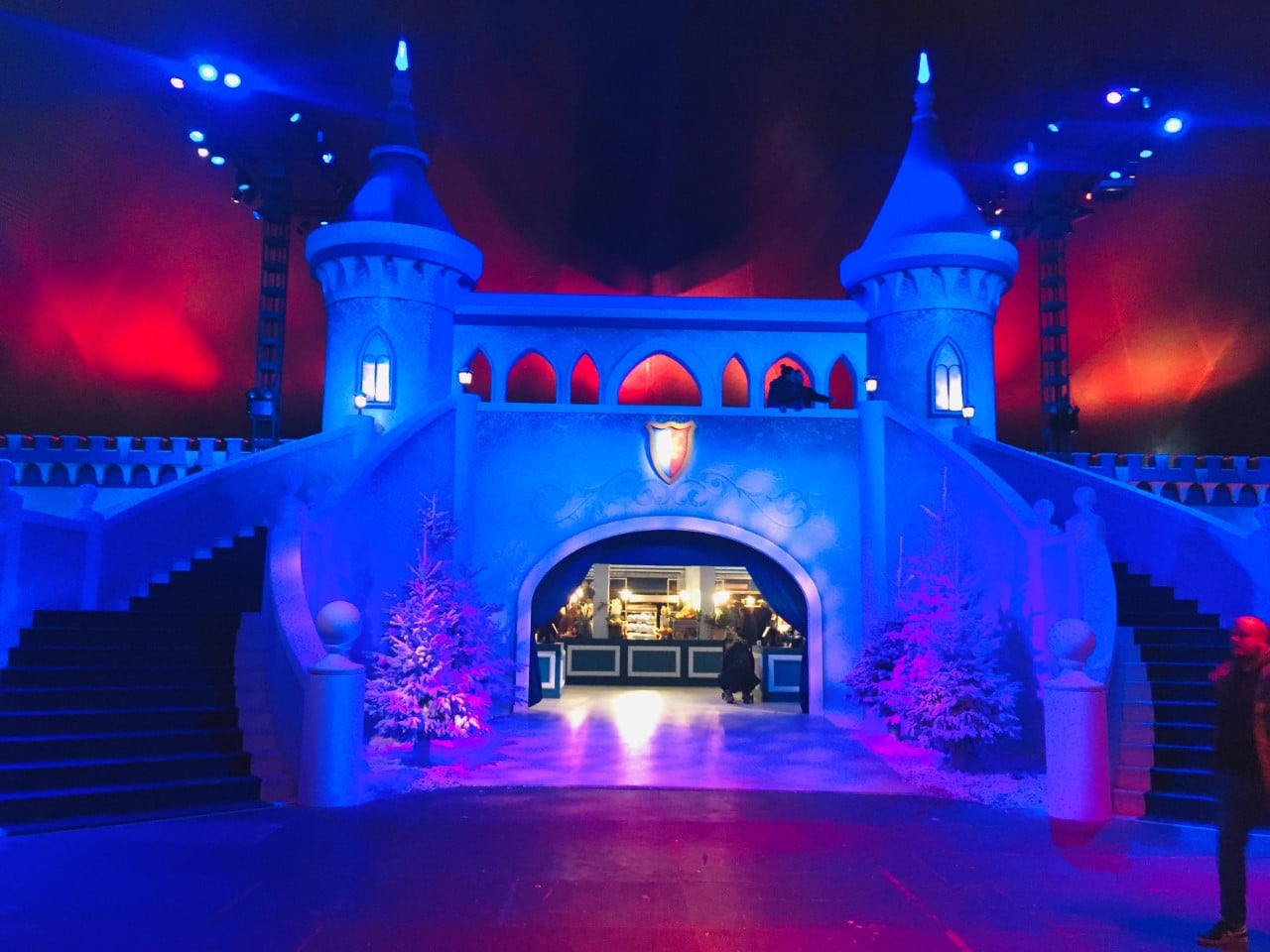 There was plenty of space indoors so if you are visiting when the weather is not so pleasant then you can easily participate in the winter magic here. As a family we took it in turns to zoom down the inner tube slide, had we had longer I would have definitely given this a good few more goes.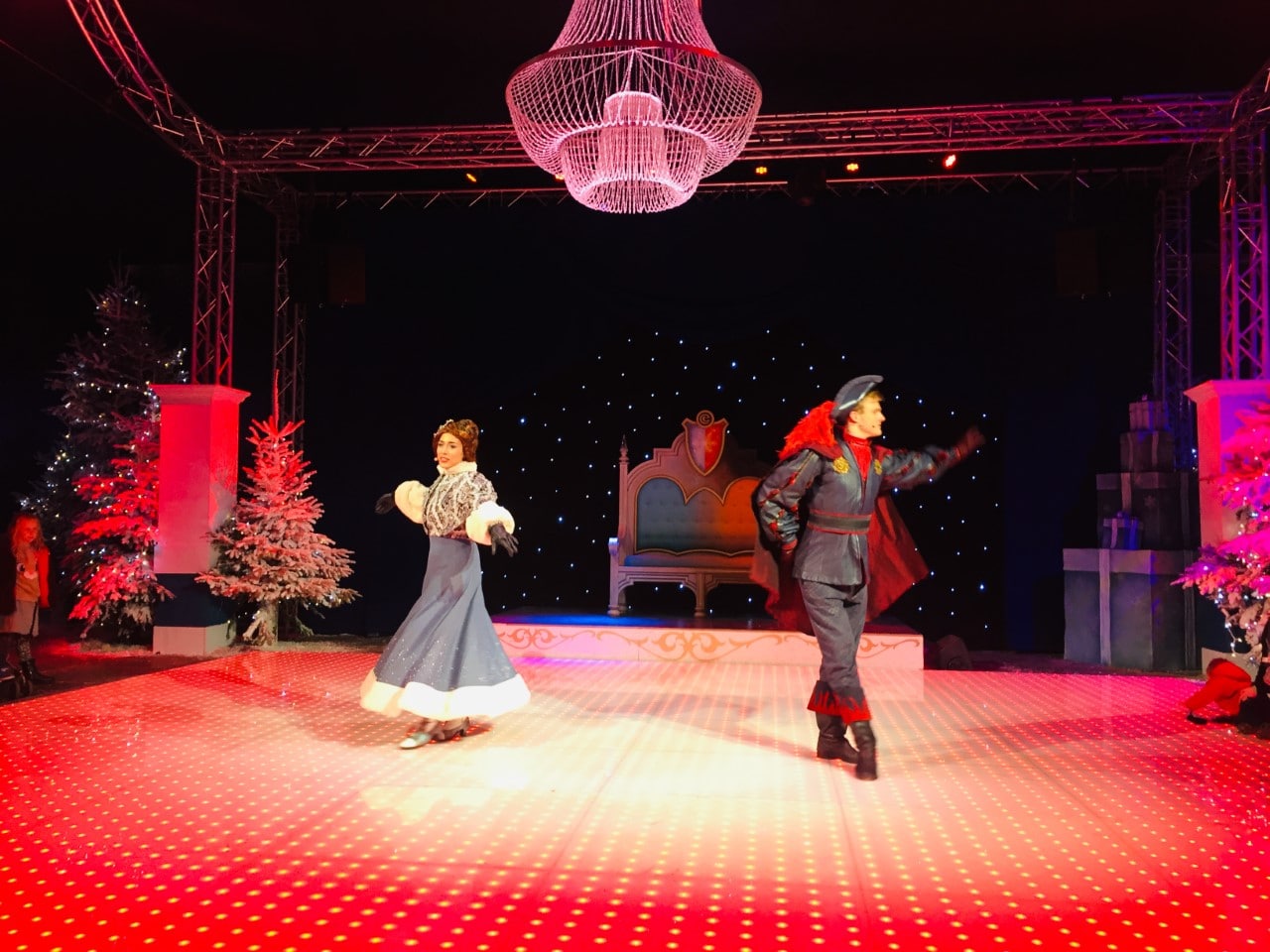 However, we discovered a colourful dance floor with thrones at one end which we'd heard belonged to the Snow Princess. A perfect place for a welcome break. As we took time to have some lunch at one of the tables on the edge of the dance floor a story came to life and the Snow Princess herself appeared. Together with her prince she animatedly told a story which all the children could join in with by following their interactive moves.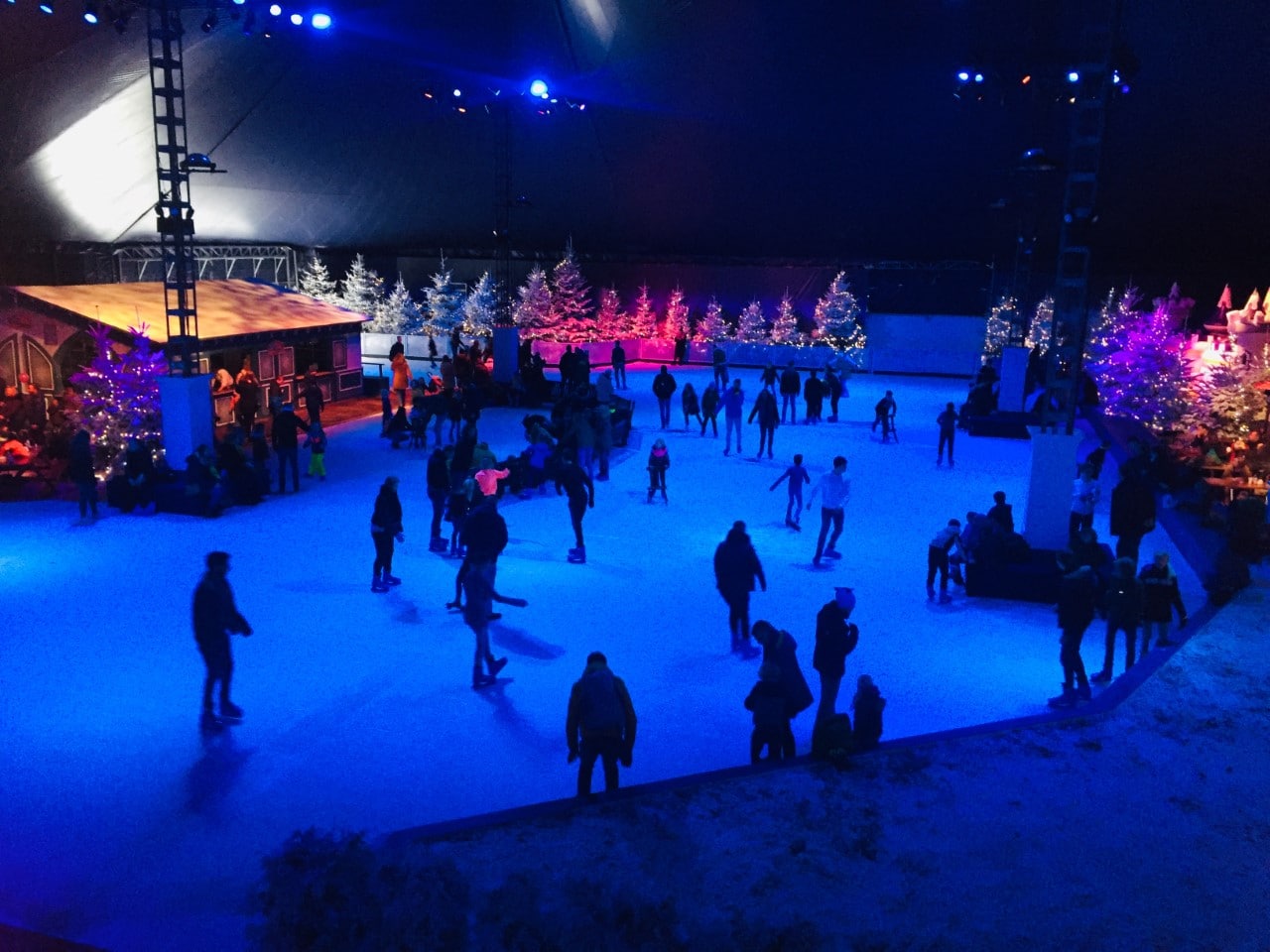 This is not all there is to be enjoyed in the Ice Palace as there is a big ice skating rink which links the outdoors and indoors together. Once my youngest had become a little weary from falling over we just headed over to the giant bouncy castle adjacent to the rink.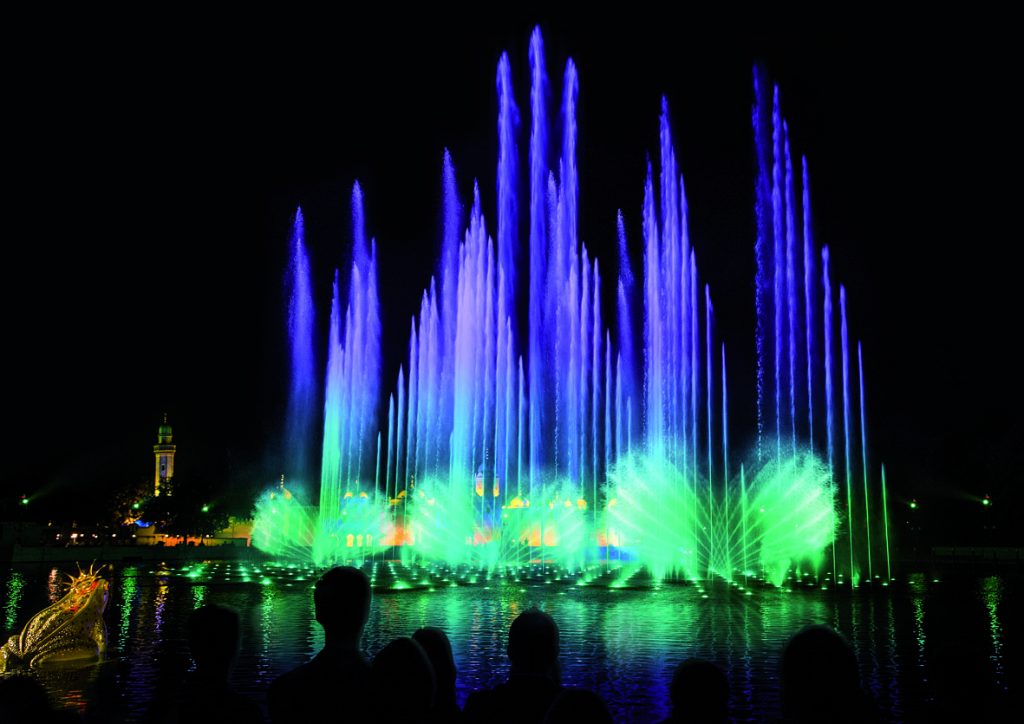 The Aquanura water show appeared even more spectacular being in full darkness. As we all reflected on our wonderful family day out we let the music drift through our thoughts and the water danced on the lake until it came to a dramatic finale, almost signalling the end of our adventures, for this time anyway. Luckily, we still had a little time left, so we headed over to another large bonfire where we ate our dinner whilst snuggling up to enjoy the cosy warmth of the fire.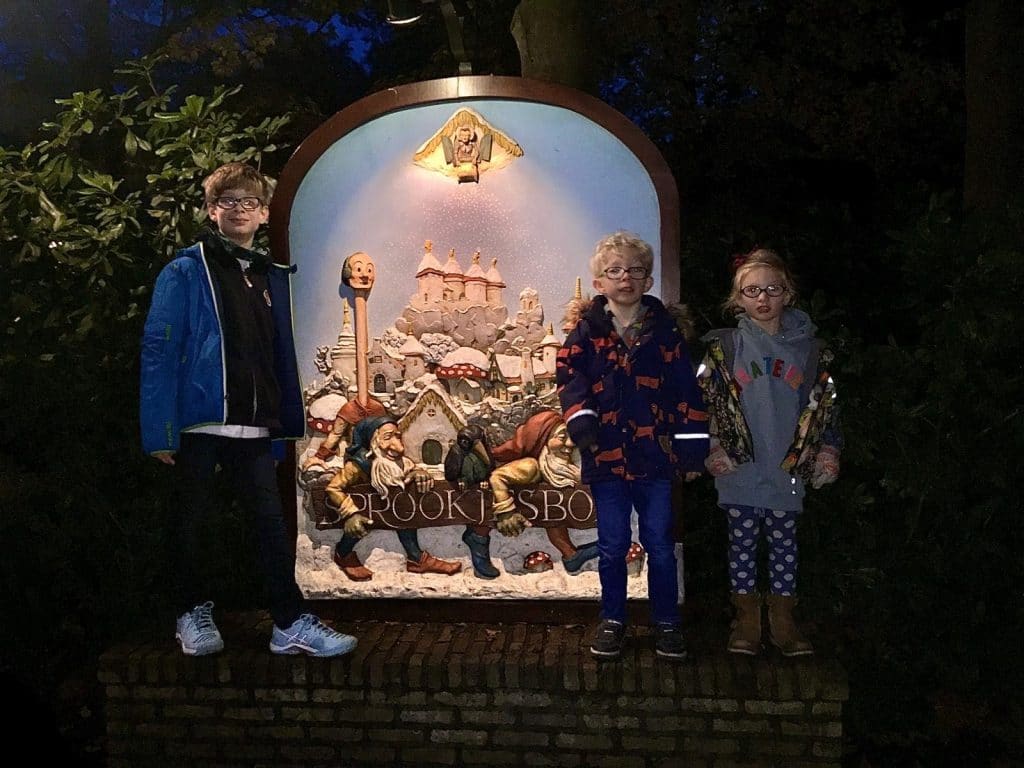 A day is just too short at Efteling but we were definitely able to capture the Winter Efteling experience. Let's face it, it's not a bad thing to be left wanting to see and do more as we will just have to come back again. Sadly, we only managed to fit in a short walk in the fairytale forest but as we did, the lighting and darkness of the woods made us feel like we were transported even more in to the lives of these Grimm tales.
We were amazed how at each and every corner of the park details had been added to create a snowy, winter feel. From additional paintings of winter scenes, a winter image replacing the usual entrance of the fairytale forest and even the rides being given additional touches, this is what makes Efteling unique in its attention to detail all year round.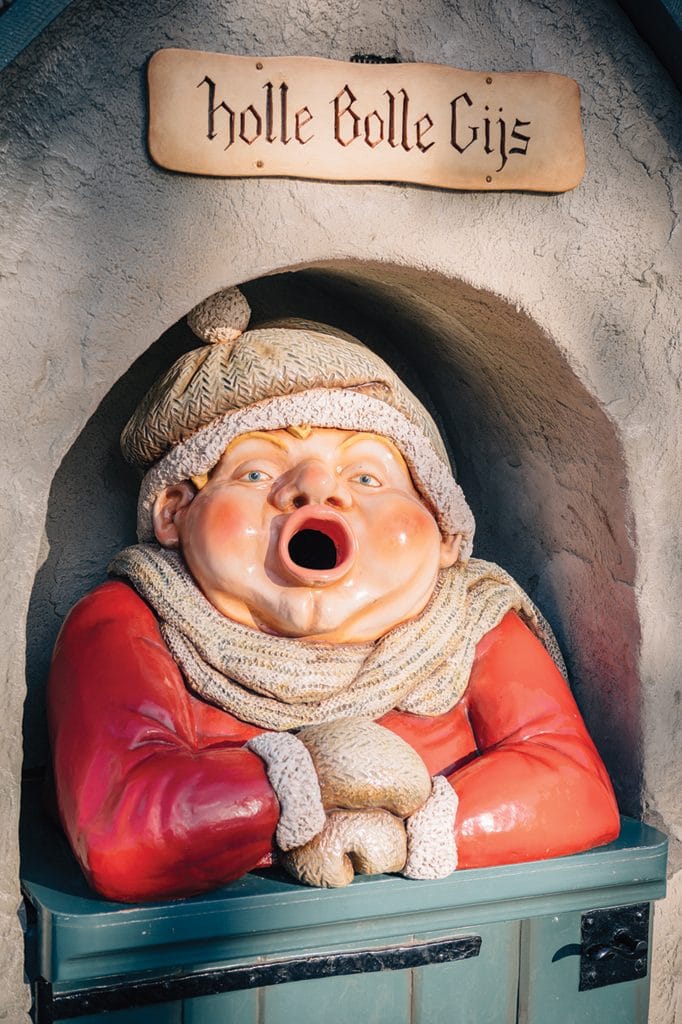 Having experienced Efteling in all seasons I can honestly say that there is something for all ages throughout the year. There is always something exciting and unexpected around every corner and the surroundings of the park itself are beautiful. Each time we visit our children find themselves being captured by a particular area of the park or a selection of rides, which makes each visit different and thoroughly enjoyable.
Of course we all know there is never a guarantee of snow at Christmas, but at Winter Efteling you definitely get to feel that sprinkle of winter magic with all the winter scenes and twinkly lights, the shows, the bonfires, winter sports and so much more. What's even better is you don't have to travel far from the UK to enjoy Efteling and you can make a real family fun holiday or short break out of your visit by staying in one of Efteling's fabulous hotels or holidays parks.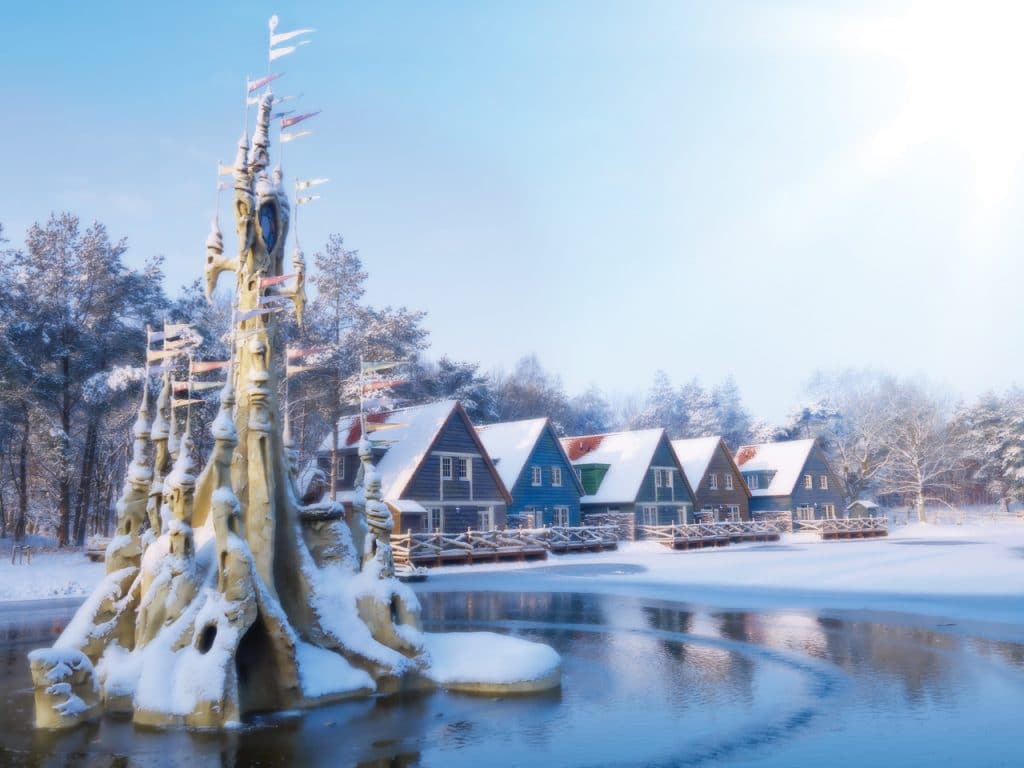 Efteling, thank you again for facilitating this wonderful visit. We will never get tired of discovering new things every time we come and know for sure we will be back again soon!!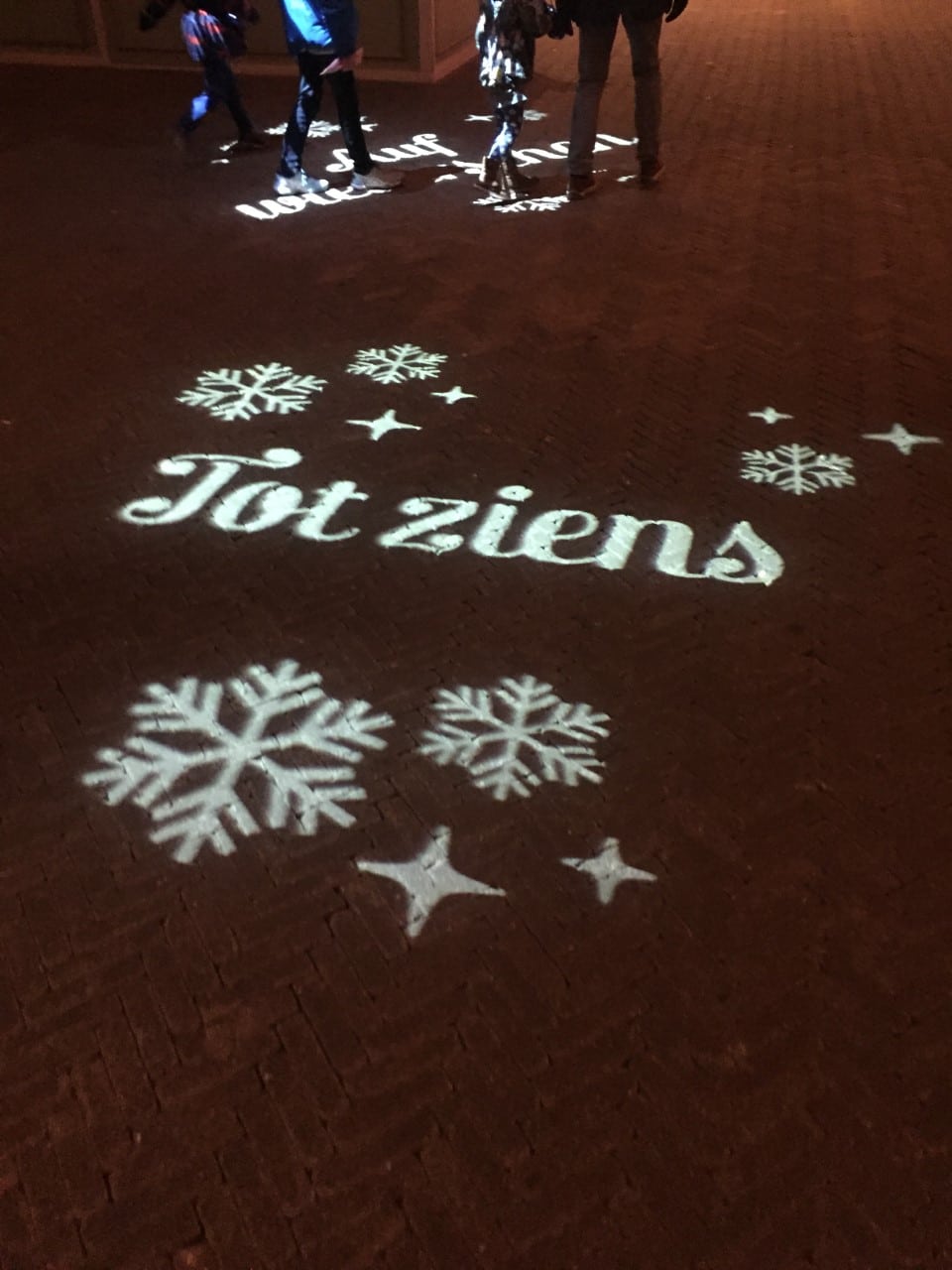 Drop us a line for more info or advice
Images of Aquanura, Big Mouth & Bosrijk Lakeside Houses: Copyright of Efteling.
This visit took place in November 2019.