Woodland in Belgium
The Ardennes
The South, mainly French speaking part of Belgium is a world away from the beaches and cities of the north but only a couple of hours away by car. With unspoilt beauty, pretty little villages and towns, castles, caves and steeped in history it combines adventure, education and fairytales against a backdrop of magical woodland and dramatic scenery.
The Ardennes tends to be best known for walking, canoeing and biking adventures, but it is also a paradise of fun and action for babies and toddlers. Make sure you try railbiking! The Lacs de L'Eau d'Heure lake resort in the West Ardennes combines activity with sandy lake beaches, inflatable play areas, family walks and bike rides. It is Belgium's own Lake District!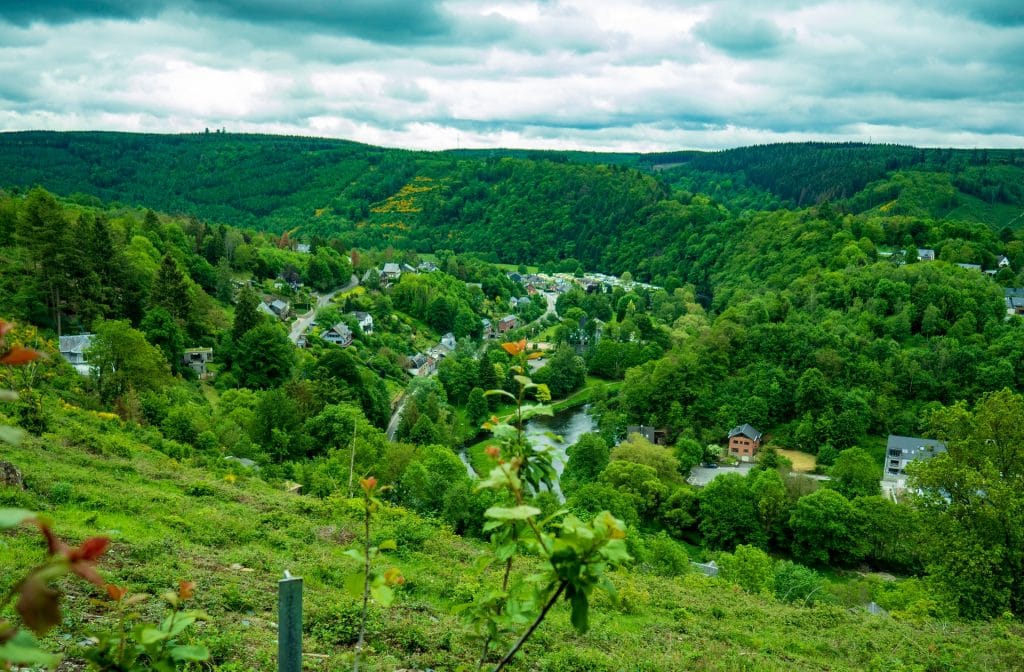 Belgium's National Park: The Hoge Kempen
To the East in Flanders and bordering Holland, Limburg is home to Belgium's only National Park: the Hoge Kempen National Park, and it is the greenest part of the country.
You really are in the middle of the most beautiful nature here: pine forests, woodland trails, scented purple heather and some stunning views make it well worth a visit if you're in Limburg. Whilst it is a well-known walking and cycling paradise it is also a beautiful place to stop for a picnic, stroll through the woods looking at the plants and flowers and enjoy a slower pace of life as a family. You might even see a deer!
Access to the National Park is via five different "gates" and entry is completely free of charge. Each gate offers something different and some have little surprises along the way for families with small children. The "Pieterheim" gate has a playground and a petting farm as well as a gnome trail and castle ruins to be explored! The "Kattevennen" gate also has a mini farm, a playground and mini golf as well as horse riding for older children, and the "Lieterberg" gate ensures you are completely at one with nature as you and your little ones can walk along the "barefoot" path  in search of flowers and butterflies.
Discover the "Antwerpse Kempen", just 30 minutes south of the Dutch holiday parks Landal Het Vennenbos and TerSpegelt. Follow the Gnome Trail, make dens in the tree roots and breath in the fresh woodland air. See if you can find the Giant Sculpture on one of the sandy plains!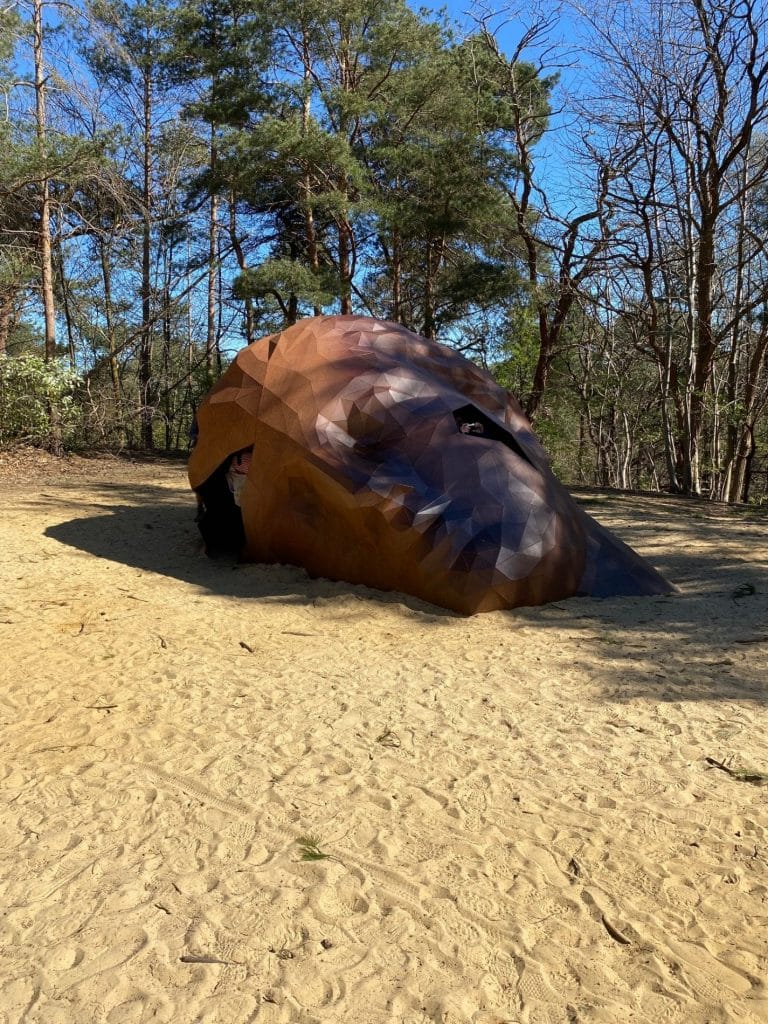 Belgium's Bluebell Forest
You don't have to be far from a city to experience the magic of Belgium's forests either. Just 20km south of Brussels, just a short drive or train ride away is a hidden wonder fairytale forest called the Hallerbos which bursts into blue and purple colour in April and May when the hyacinths and bluebells all come into bloom. This is really a sight to behold.
(Ardennes image: Casper Menting)