Top 6 Family Days Out in Limburg
Think of the Netherlands and you'd be right that it is a predominantly flat country, perfect for cycling, trips to the beach and exploring the famous cities. It is also an incredibly diverse country and one with many surprises such as a desert, a safari and some picture perfect islands where the beaches go on and on. Then, tucked away in the south east of the country, is Limburg, a magical region of rolling hills, valleys, vineyards, caves and medieval towns where you can enjoy many family days out.  Bordering Germany and Belgium with Maastricht as its capital, Limburg is a bit of a hidden gem with as much culture, history and stunning scenery as theme parks, zoos and play areas.
We've rounded up 6 of the best family days out to experience in Limburg, including over the border into Belgium, as well as our top recommendations on where to stay:
Visit the Drielandenpunt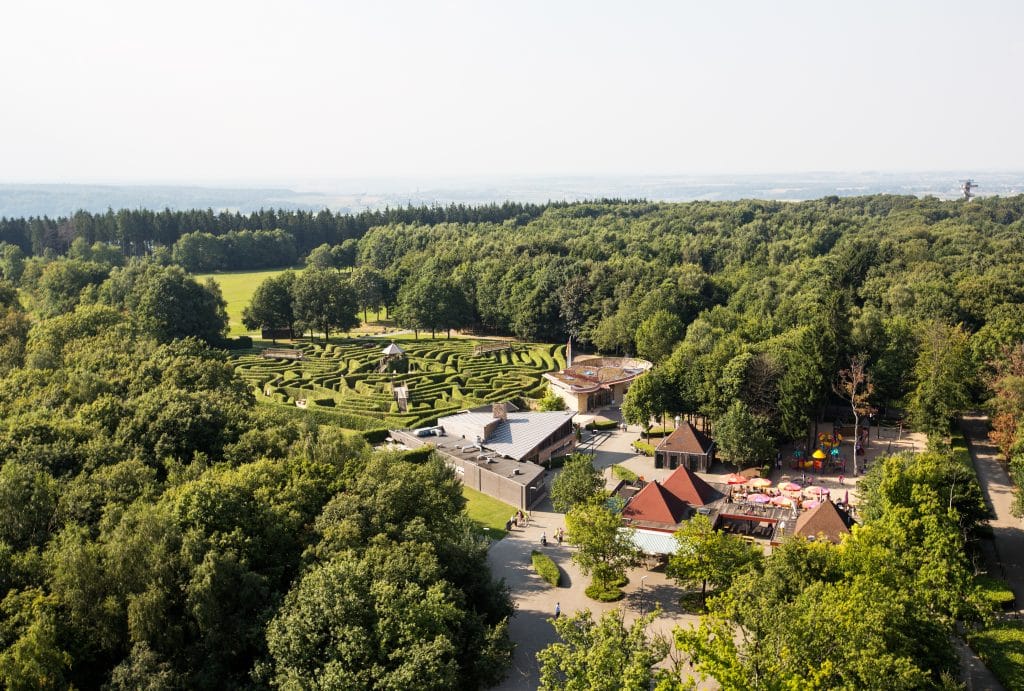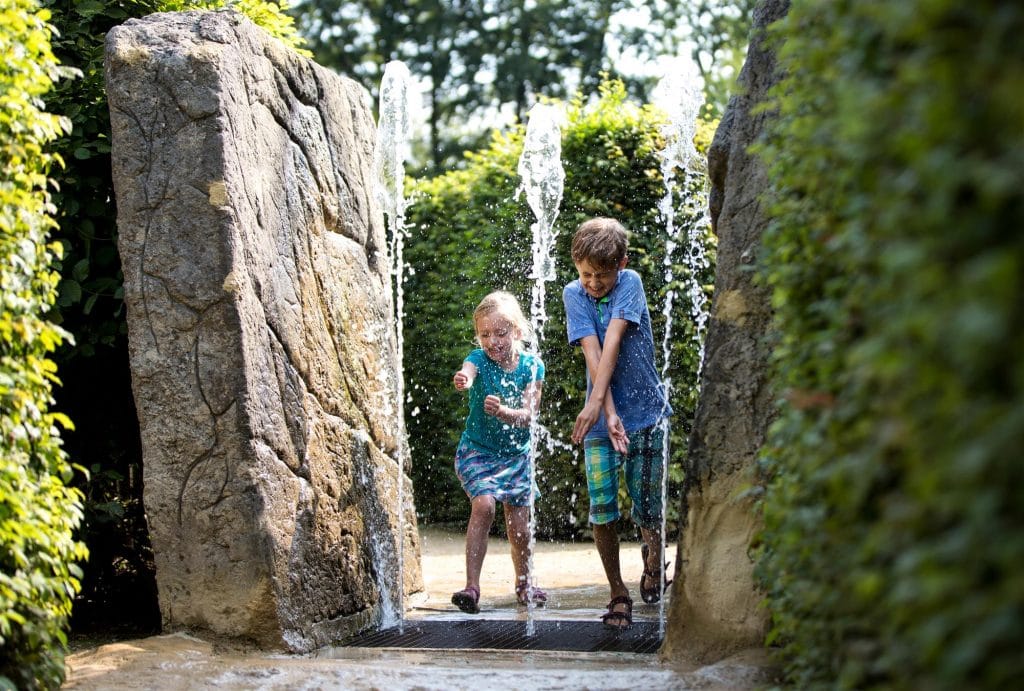 Photos: Visit Zuid-Limburg
How exciting to be able to say you've stood in 3 countries at the same time! Drielandenpunt is the point where Holland, Germany and Belgium meet. Drielandenpunt is a great day out which we have enjoyed with children aged from 1 to 12! You can have your photo taken next to the 3 countries' flags,  enjoy amazing views from the viewing tower which is the highest point in Holland, explore the huge playground and of course have lots of fun getting lost in the vast labyrinth maze! There are some lovely places to eat and drink and it is easy to just take in the gorgeous surroundings and watch the children play all day! You can walk to the Drielandenpunt from Landal Hoog Vaals in under an hour and there are some doable family walks from here too. This area is surrounded by hills and forests and it really does feel like a unique part of the country.
Brave the Rides at Toverland Theme Park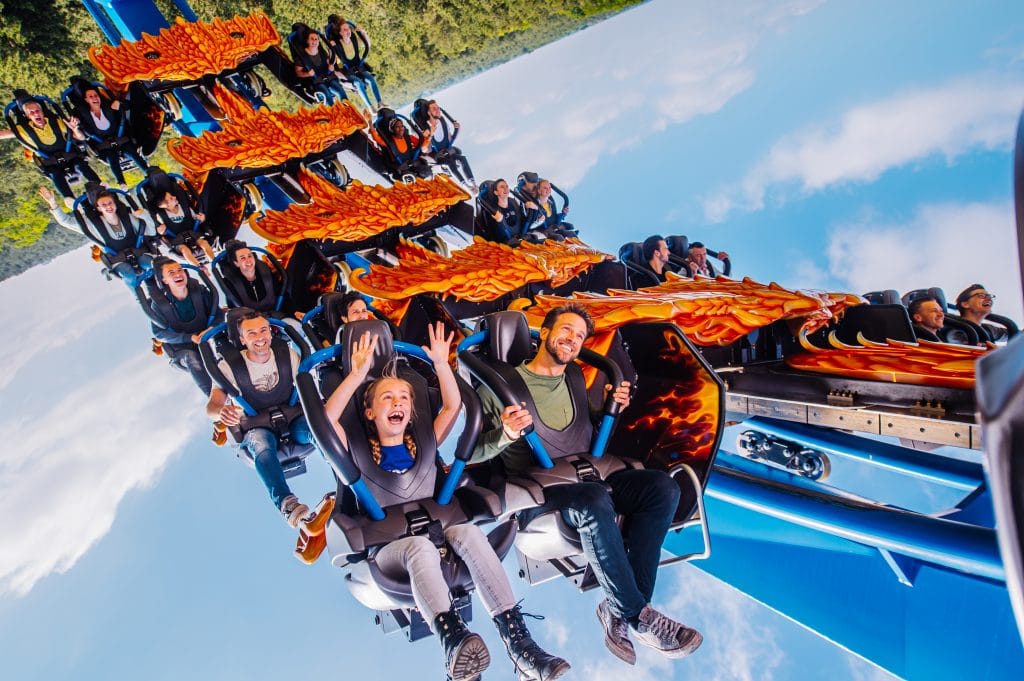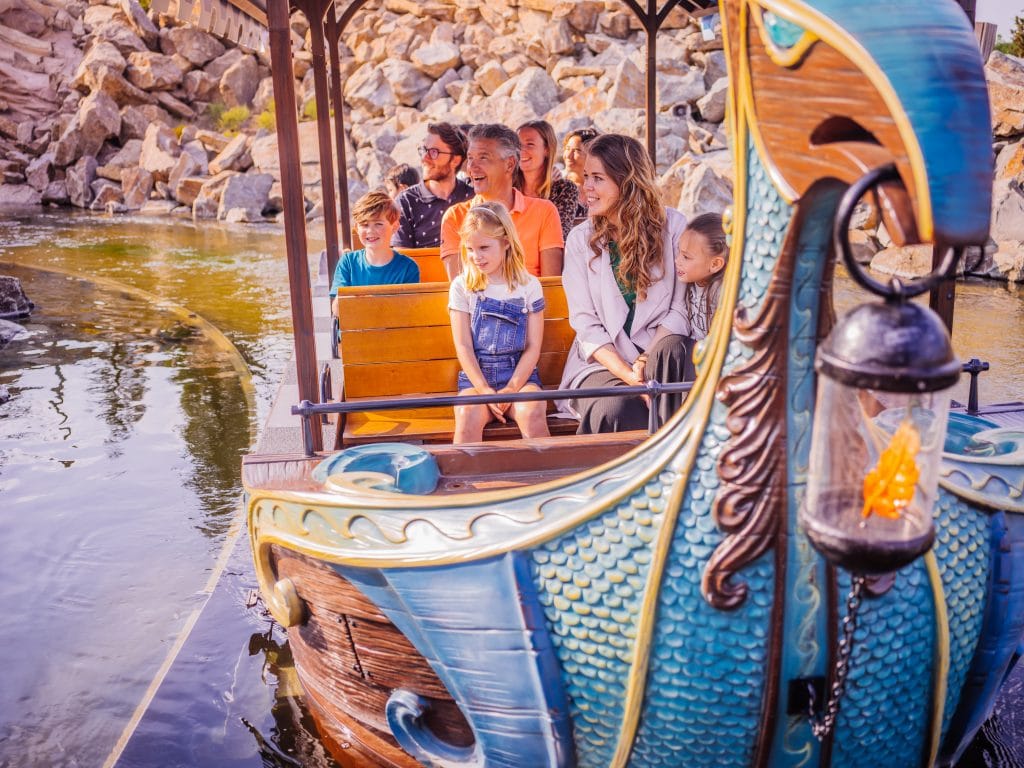 Toverland is one of the lesser known theme parks in the Netherlands but it is fast becoming a top tourist attraction! It has recently undergone a huge expansion and provides a brilliant day out with over 35 attractions and shows for all ages. The main theme of Toverland is magic (Tover means magic in Dutch) and guests are taken on a mystical trip of discovery through different themed areas. Toverland is beautifully landscaped and has a good selection of indoor and outdoor attractions including wild water rapids, a bobsleigh and a huge indoor play area and rollercoaster which children from 90cm tall can go on supervised! The daredevils can brave Troy, the highest and fastest rollercoaster in the country or fly through the air at speeds of 90km per hour on the mythical bird, Fenix! Toverland is only 5km from Landal Domein de Schatberg where guests can receive discounted tickets.
A Day Out at GaiaZOO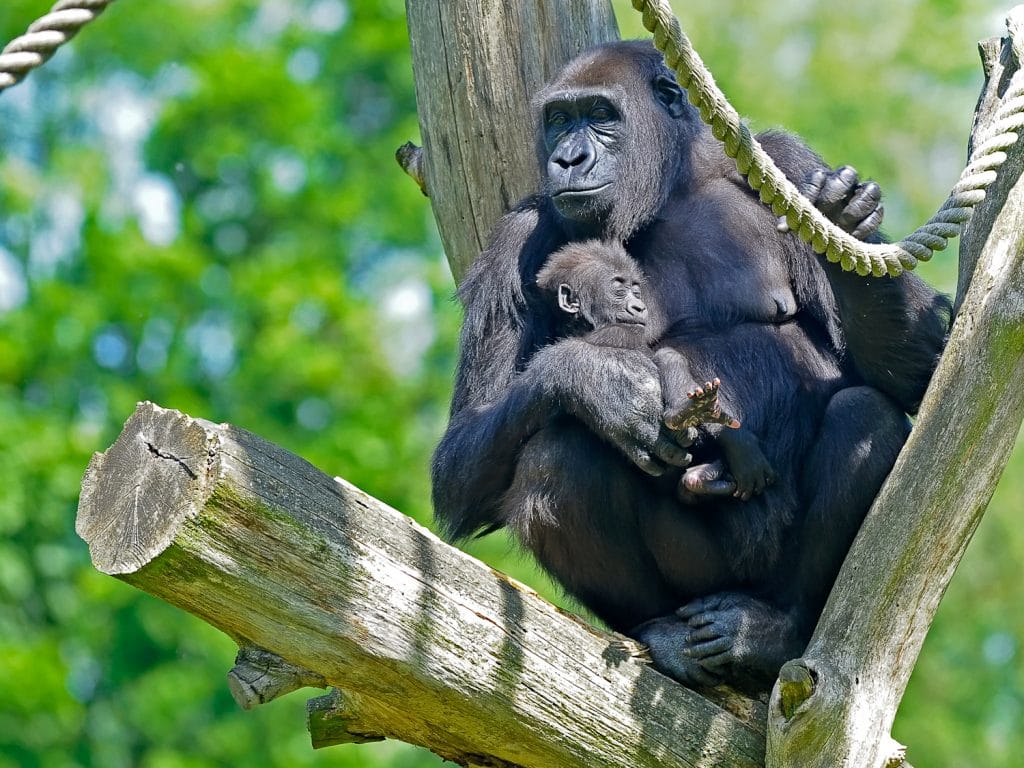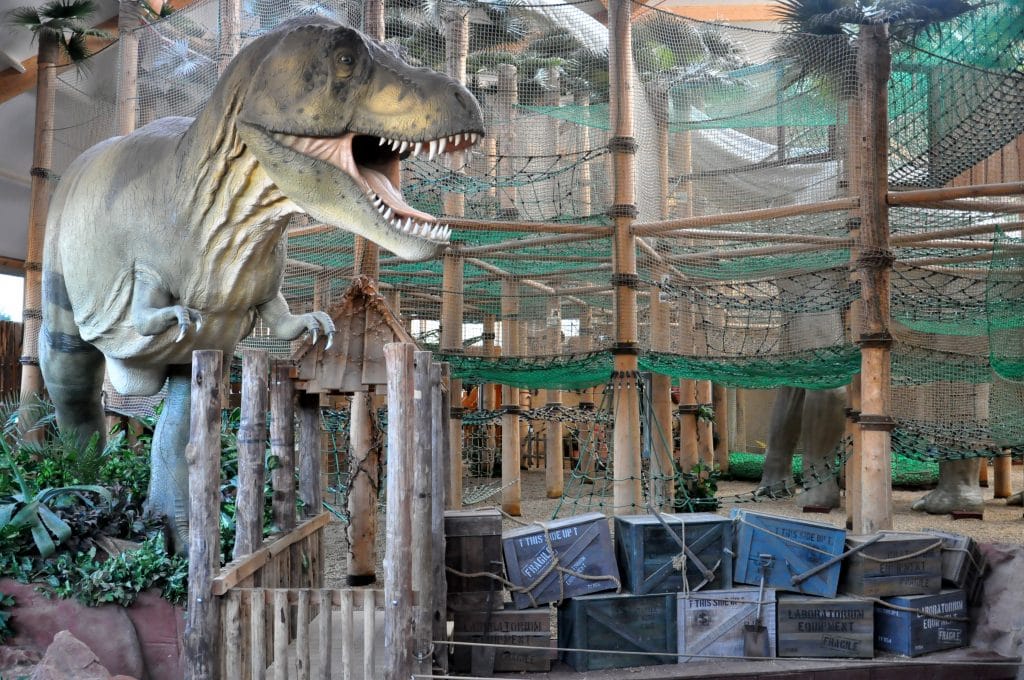 "The Most beautiful Zoo of the Netherlands" as it has been called, is located just 20 minutes from Landal Hoog Vaals in a beautiful setting. GaiaZOO offers a breathtaking world of animals and nature. Home to over 150 different species of animals you can come eye to eye with the mighty gorillas, the beautiful giraffes and the lions and rhinos. Take a journey around the world, through rainforests and across savannahs, discovering all the different species along the way.  GaiaZOO also offers an impressive play paradise for children with playgrounds, a petting farm and Europe's largest indoor dinosaur themed play park, DinoDome which is a massive 2500m2.
Sprookjesbos and Valkenburg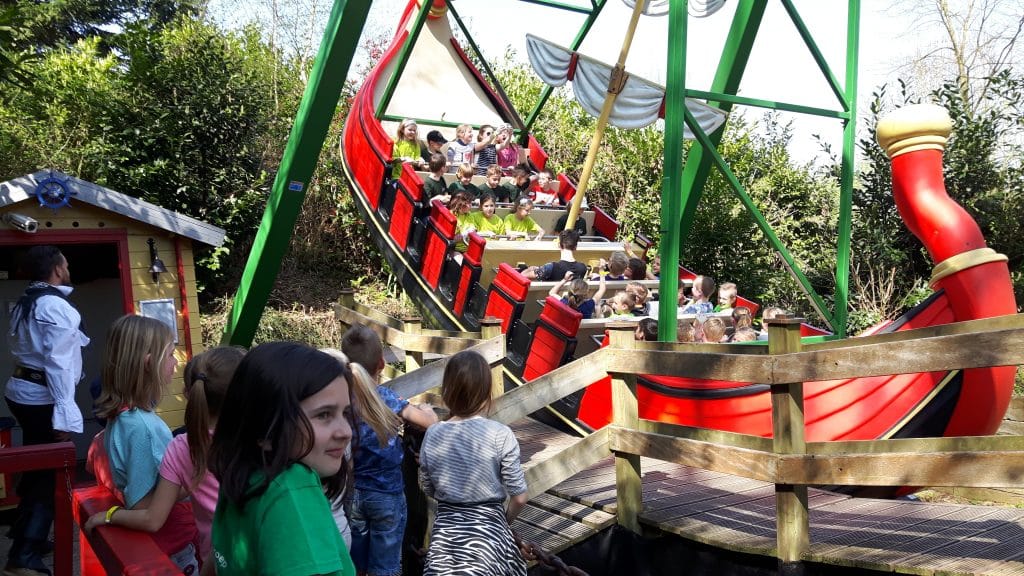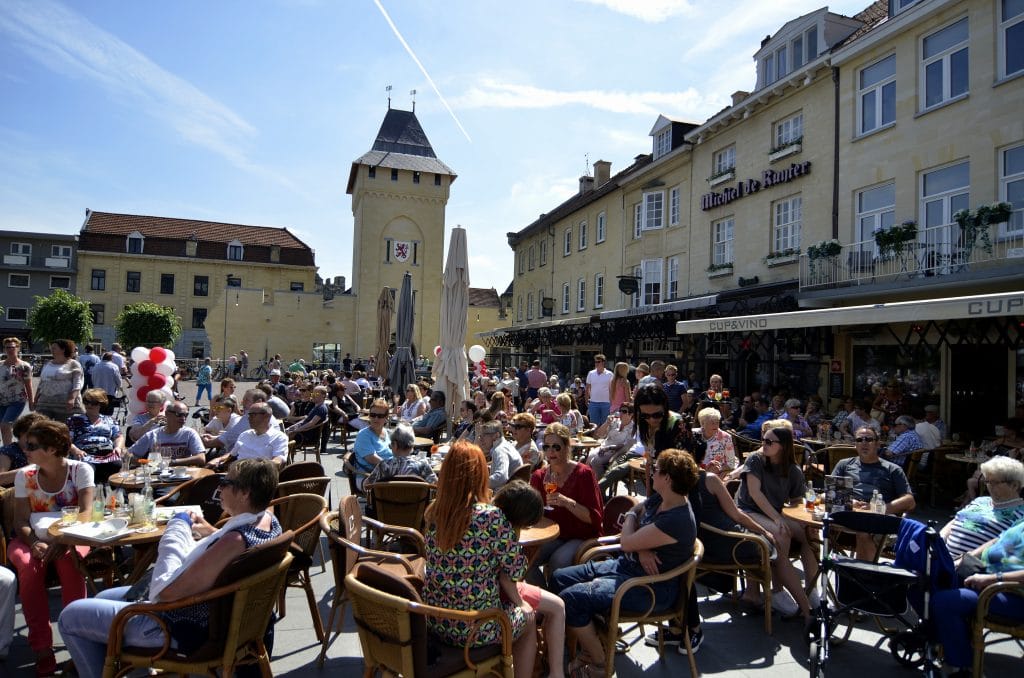 Photo: Visit Zuid-Limburg
In the enchanting town of Valkenburg lies Sprookjesbos, a quirky attraction park for young children, all based on fairytales and magic. This is a 3 hectare play paradise with indoor and outdoor attractions where children can explore the fairytale characters and their houses and castles, have fun in the play grounds, the pirate ship, the carousel and more. After a fun-filled few hours at Sprookjesbos why not explore the old town of Valkenburg with its caves, castle ruins, restaurants and cafes. For families visiting in the winter Valkenburg is home to one of the most impressive Christmas markets in Europe when Valkenburg transforms into a "Kerststad" or Christmas town and its caves are filled with Christmas markets. Valkenburg is under 30 minutes drive from both Landal Hoog Vaals and Landal Mooi Zutendaal.
Zooparc Overloon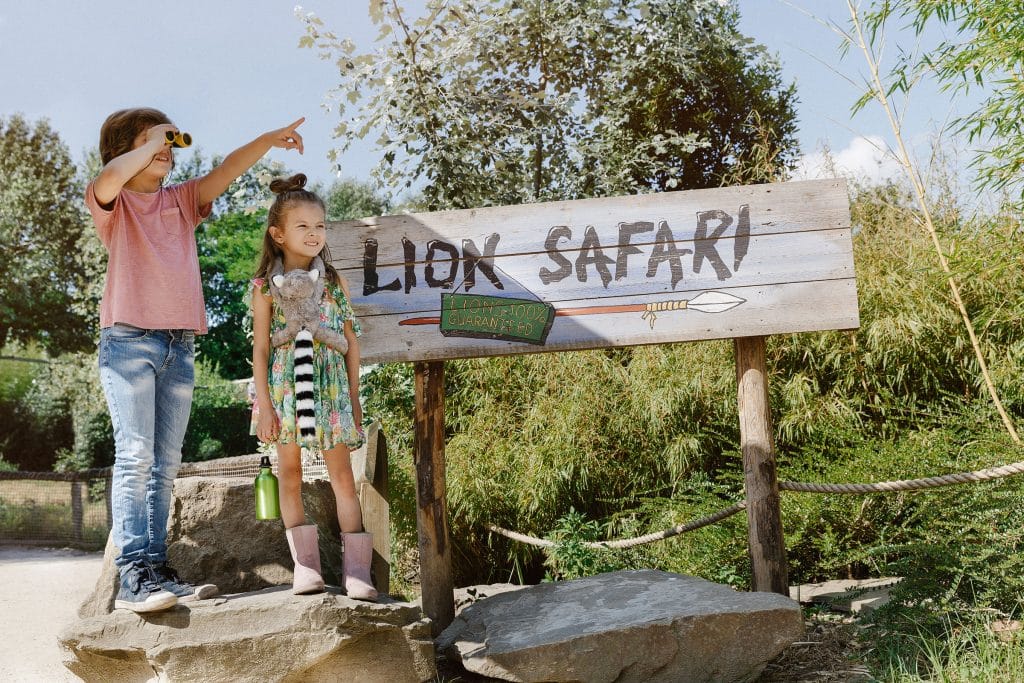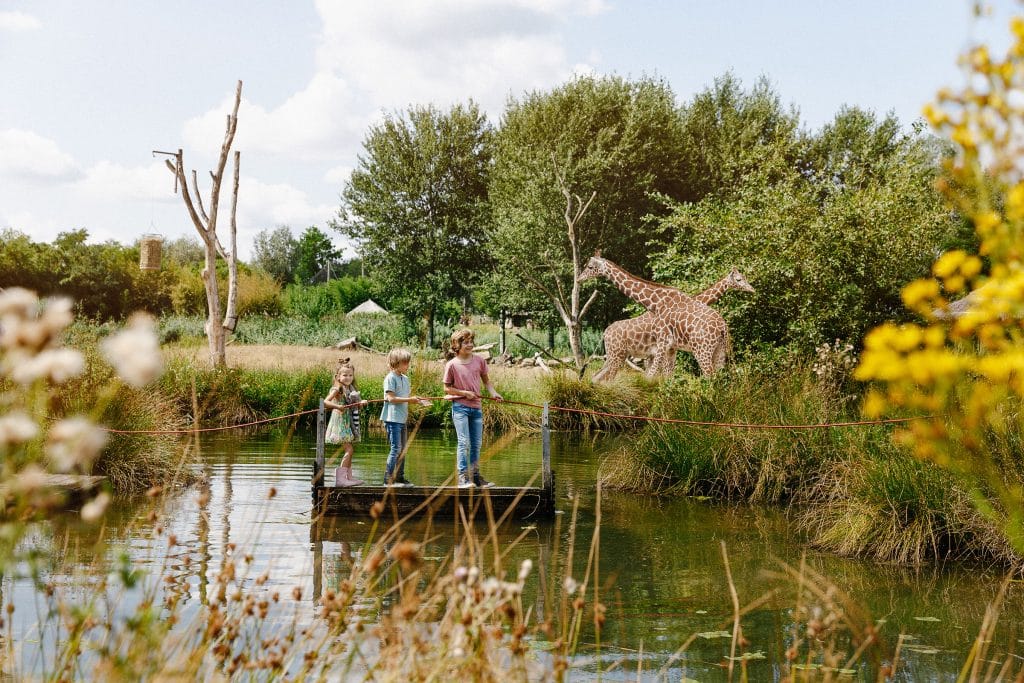 Located under 30 minutes drive from Landal de Lommerbergen and Landal Domein de Schatberg, Zooparc Overloon is a small and well laid out zoo with a variety of birds and animals including giraffes, pandas, kangaroos and emus, where you can see a lot in a short space of time. It is perfect for young children who can walk along the path and get a really good view inside the enclosures and up close the the animals. This is a fabulous place to spend half a day and finish off with a play in the big playground and some lunch in the cafeteria. Perfect for little explorers!
Bokrijk-the Largest Playground in Flanders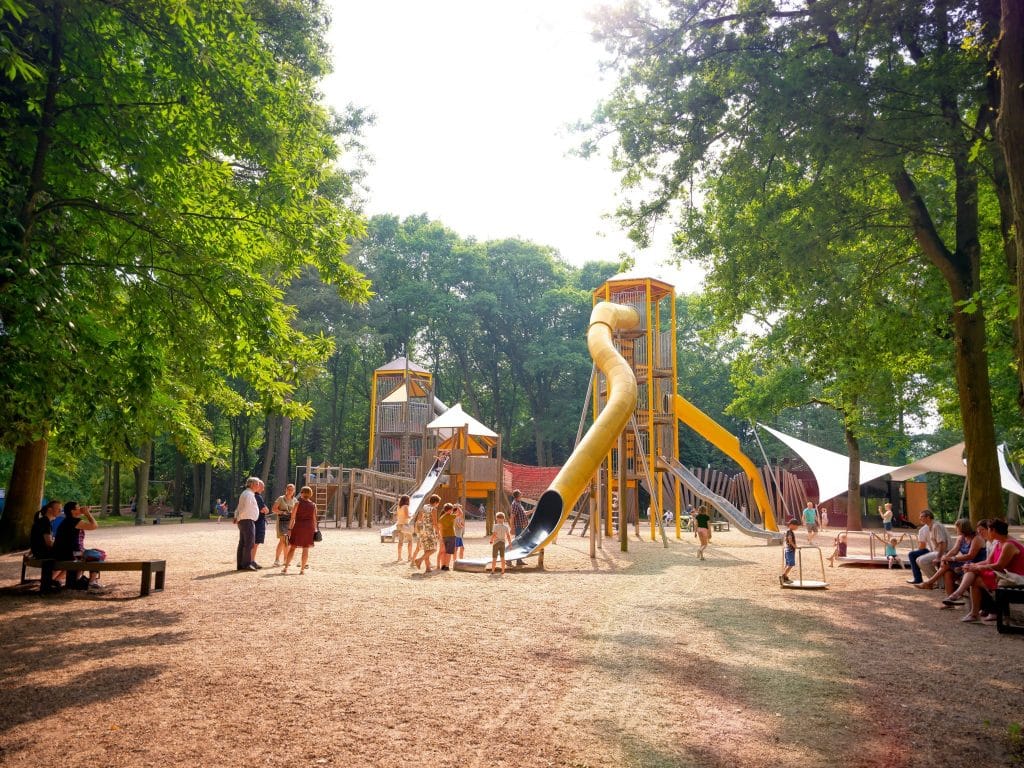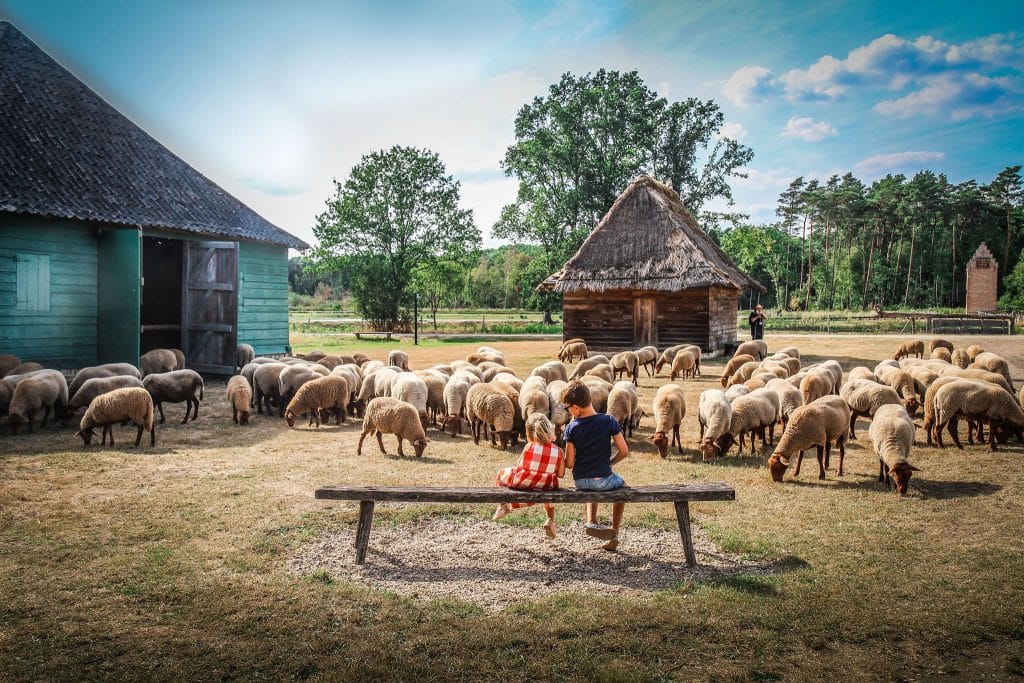 Just over the border from Limburg in the Netherlands and 25 minutes from Landal Mooi Zutendaal is the largest open air museum in Belgium. Bokrijk is set in beautiful woodland and has built up a wonderful world depicting Belgium in the olden times with traditional buildings, a windmill and plenty of open space to play in. Children can see how families lived a hundred years ago, listen to animated stories, play games and take part in the workshops. Bokrijk combines nature and culture and this is an educational visit where children can be creative and learn about the past but also where they can have loads of fun in the huge playground and explore nature. The playground has different areas for different ages including a real toddler town, mini cars and mini golf. Children can also go on horse pulled wagon rides and play on the rope swings on the obstacle course.
Where to Stay
There are some excellent toddler friendly and family friendly holiday parks to choose from in Limburg which all have spacious houses (including children's themed ones with toys, games, child sized furniture etc), pools, play areas and plenty to keep little ones entertained. All are around 1 hour from Eindhoven airport (Domein de Schatberg is just 35 minutes) or between 2 and 2 and a half hours from Amsterdam airport or the ferry ports.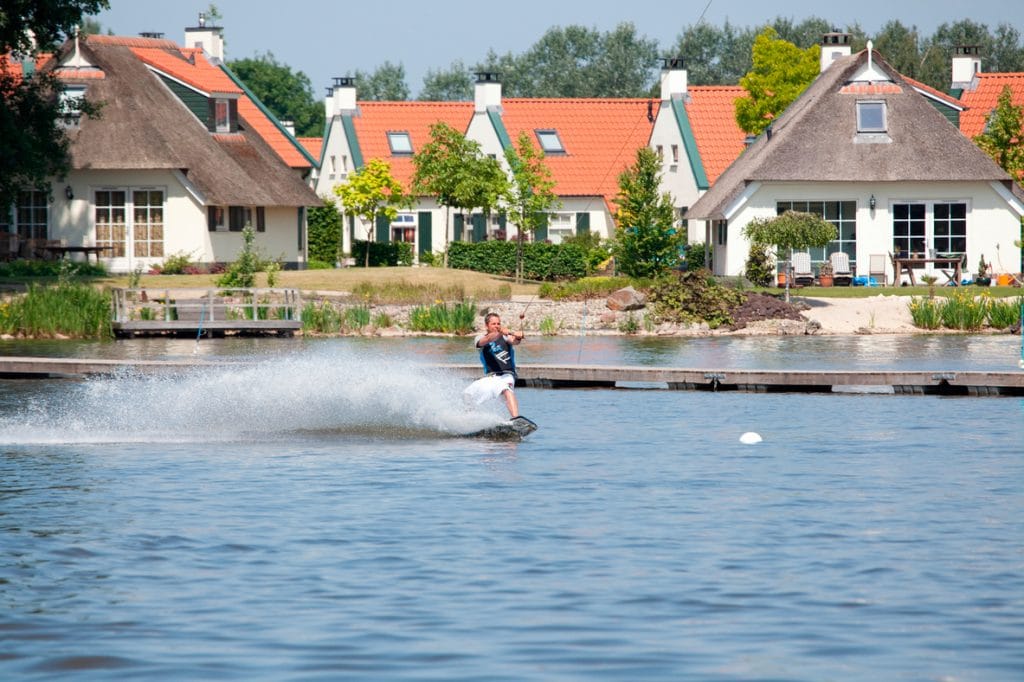 This holiday park on the water caters for toddlers all the way to teens. It has an indoor and outdoor pool, recreational beach, mini harbour, plenty of play areas and children's entertainment. It's located next door to the huge Family Entertainment Center which has a Mattel play centre, virtual gaming, and many food outlets. De Schatberg is located on the edge of a National Park and has a lake where you can take part in a variety of water sports!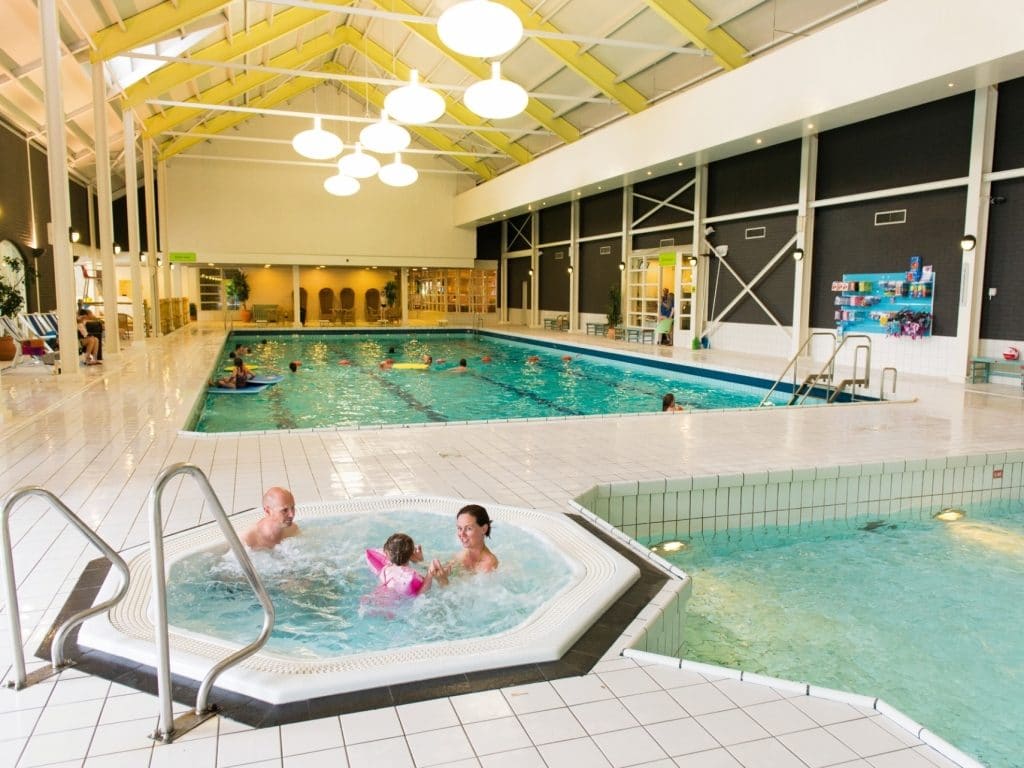 Hoog Vaals is a recent addition to the Little Clogs collection and is surrounded by beautiful views. It has an indoor pool, a 50 metre slide, a huge indoor play paradise, various outdoor play areas, mini golf, a petting farm and children's entertainment. Hoog Vaals is walkable into the village of Vaals which is just 1.5km away and has shops, restaurants and cafes where you can enjoy the local food and drink.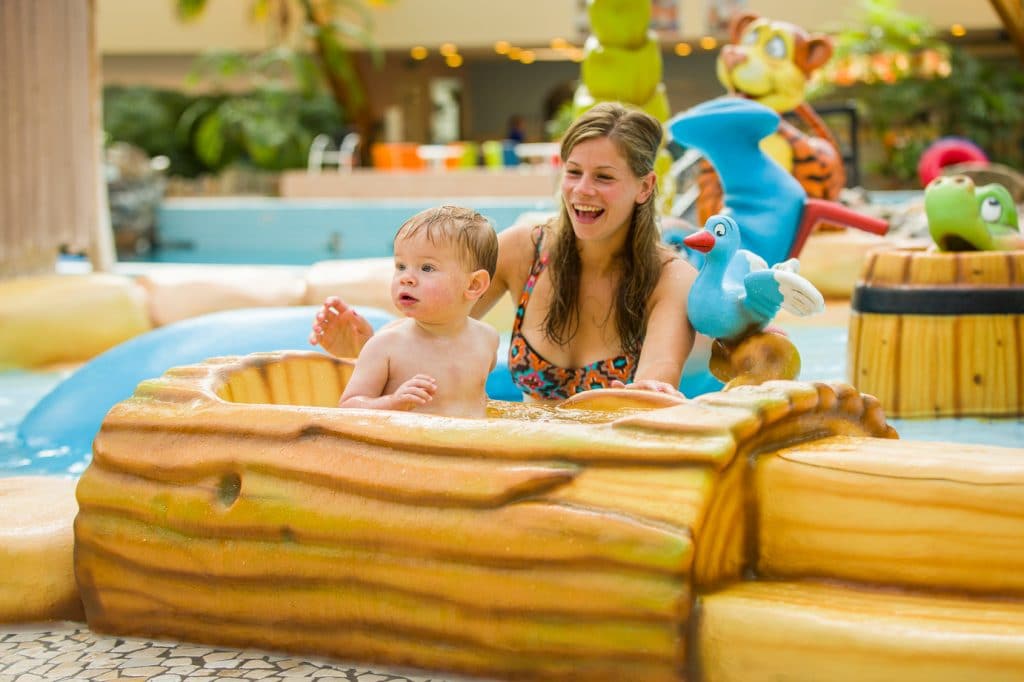 From splashing about in the fantastic subtropical swimming paradise, to zooming down the slides, playing in the wave machine and exploring the outdoor pool, children will never be bored at De Lommerbergen! You can also enjoy the recreational beach and the wide programme of activities for all ages, as well as a small farm, indoor and outdoor play areas and a wellness centre! All in a beautiful woodland setting.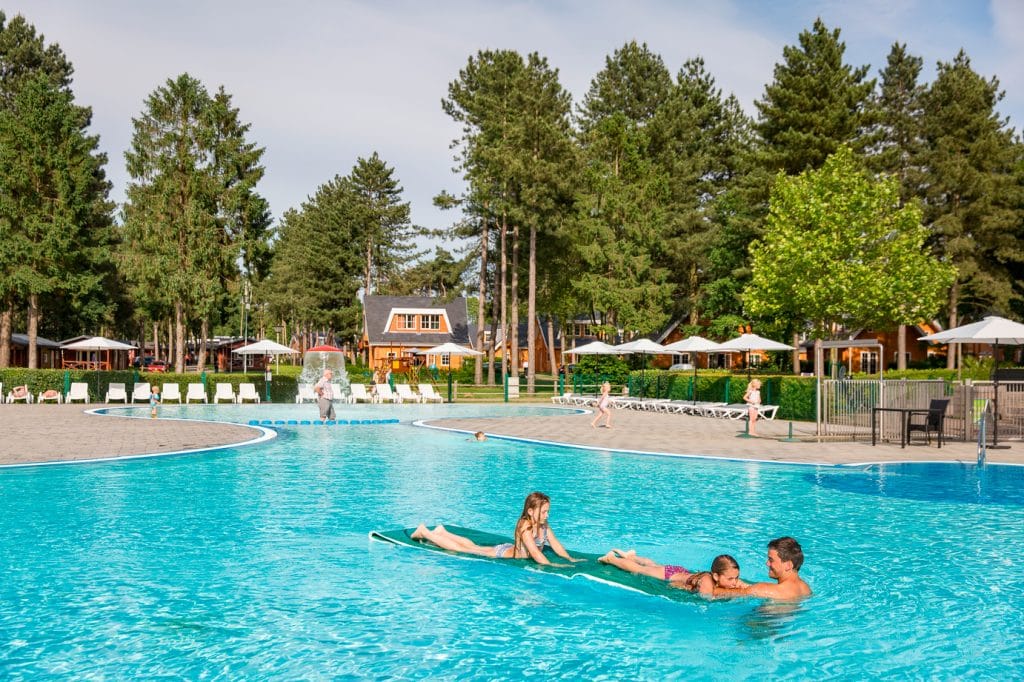 Mooi Zutendaal is a little bit of paradise on the edge of Belgium's Hoge Kempen National Park where children can walk the barefoot trail. This is a calm park with lots of green space to play, indoor and outdoor pools and play areas and accommodation of the highest standard.
Have we tempted you to experience what Limburg has to offer?
Drop us a line for more info or prices