Making a Splash in The Netherlands
With the weather continuing to scorch this summer it is understandable that any holiday plans you make will include some sort of swimming pool or water play area. Did you know that you don't need to head to the Med for poolside fun as the Netherlands has plentiful opportunities for a dip in the sea or a soak in the pool? Aside from the extended beach areas ripe for paddling and water sports, the canals and lakes are great places for boating, supping and lazy picnics too!
Here at Little Clogs Holidays we pride ourselves in being able to highlight the fabulous facilities that holiday parks offer for babies and toddlers. However, the rest of your family is never far from our thoughts and waterparks are a wonderful way to entertain older children too!! We would like to share with you a few of our most recommended holiday parks which include fabulous waterparks and have plenty of fun, excitement and relaxation for your entire family.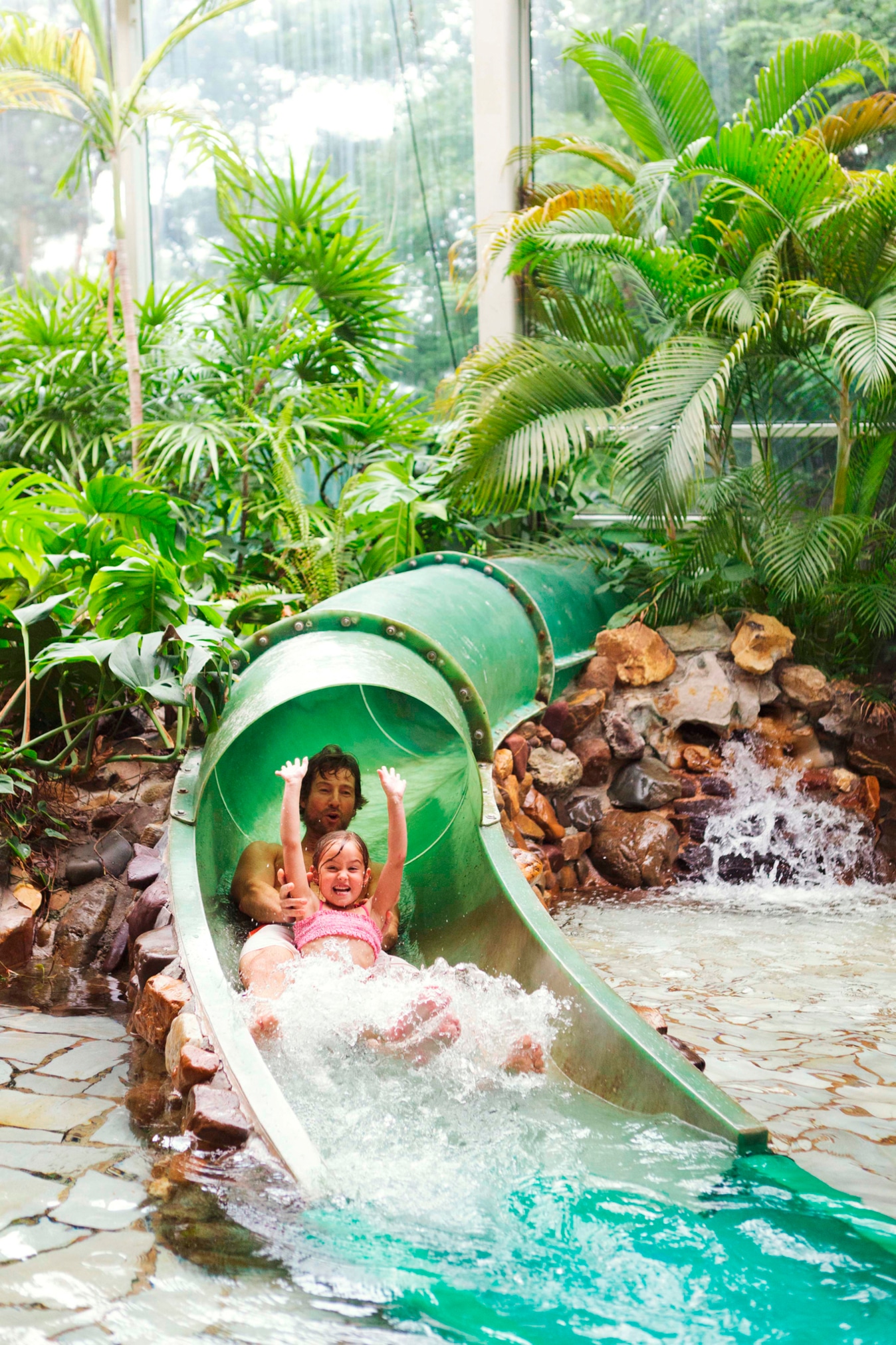 A wonderful subtropical water paradise awaits you here as well as a recreational beach and outdoor pool. The exotic garden is a retreat for adults where you can enjoy the whirlpool or a herbal bath whilst you recharge your batteries. For the younger members of the family there is the Jungle pool but fear not as there is plenty for everyone including a wave pool and slide, sure to provide hours of fun!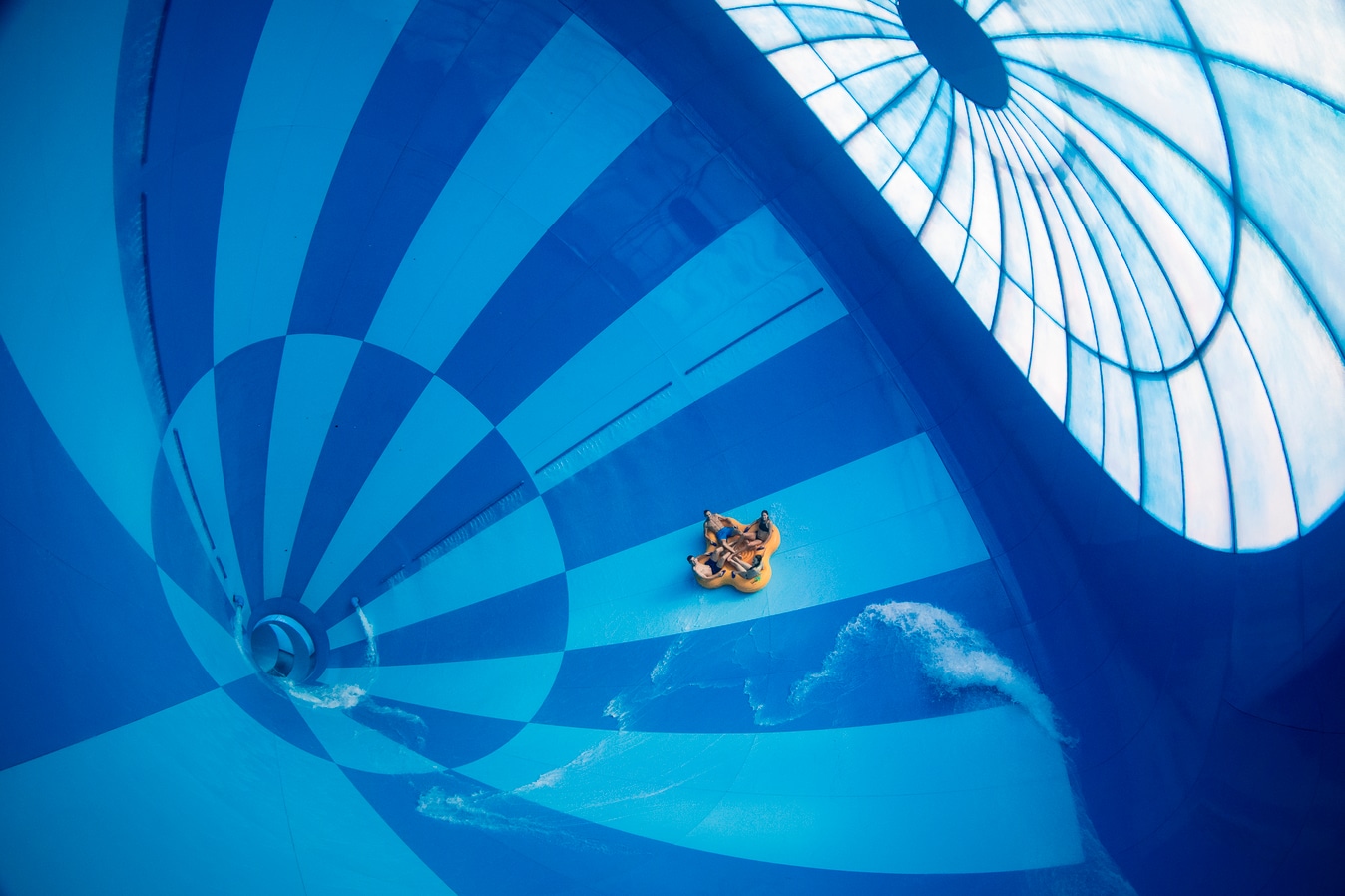 Hof van Saksen has a large recreational lake surrounded by a beautiful sandy beach which provides a fabulous base for water activities. However, indoors you will find a super water complex with lots of fun activities to join in.  Ever wanted to find your inner James Bond? Here's your chance as you can learn to use an underwater scooter and navigate your way around and through obstacles.
Take a moment to relax in one of the jacuzzis or whizz down the water rapids slide that take you outside and then back into the main pool area again. Even our 2 year old couldn't get enough of this and loved whooshing into the pool!! 2017 saw the arrival of three new huge waterslides which are not only great fun AND extremely fast but they have day and night settings meaning in the evening some are in the dark, lit only by small colourful lights. And brand new this year is the Saltato, the longest funnel waterslide in the world! We love that these new slides can be enjoyed in twos or fours so you can experience them together with your family.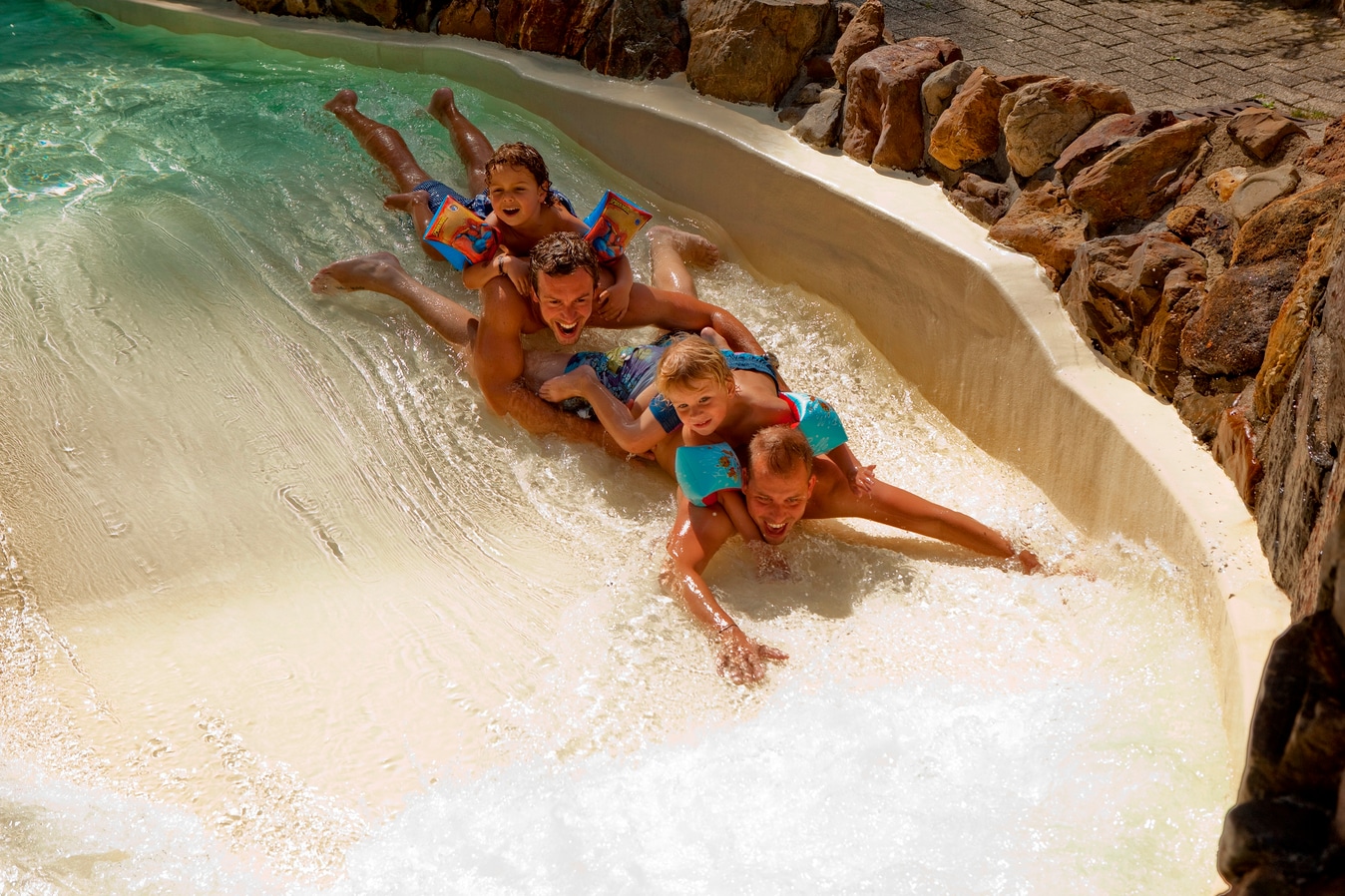 The subtropical water paradise at Het Vennenbos holiday park celebrates a wide range of activities for all ages. Why not sign up for the 'Discover Scuba' diving lessons (additional charges apply) and learn about the basics of underwater discovery from qualified instructors?  Those of you who love a good boogie and swimming will be delighted to combine the two by joining in the bi-monthly disco swim sessions. Thrill seekers will enjoy the adrenaline rush of the Black Hole slide and splashing away in the wave pool. For those who are looking for a more laid back approach to water activities then head for the lazy river or unwind in the herbal baths. The Jungle area and toddler pool are also great for the little ones in your group. It's easy to see why the pool is the place to be and on a sunny day you can venture outdoors to the sun terrace and outdoor pool to catch a few rays!!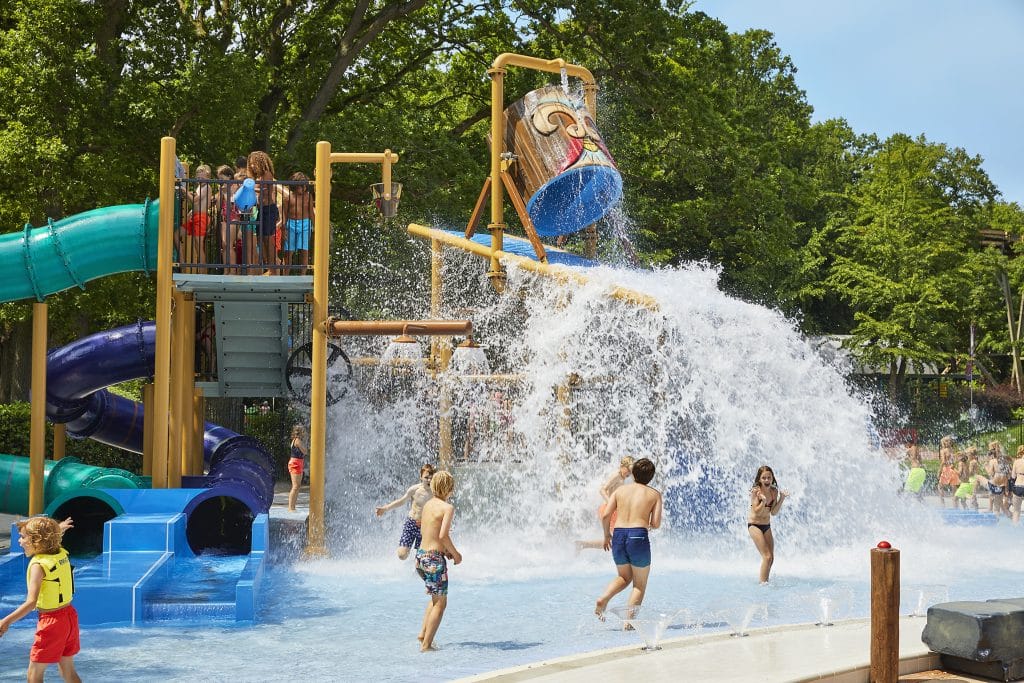 4. Duinrell
Duinrell has an extended water complex with both indoor and outdoor pools. The whole family can find something to suit their swimming ability and fear factor in the Tikibad. The outdoor pool has had a major revamp this summer and now boasts several slides, a water playground and the largest tipping bucket in the Netherlands! There is a large picnic and sun lounging area surrounding the pool perfect for those really hot days where you just want to laze by the pool and take a dip to cool you down. Indoors there is an endless choice of waterslides, ranging from the lazy river to the thrilling Triton cone slide which was added in 2017. The beach style entrance to the main pool creates easy access for younger children who can enjoy the waves that come on at intervals at their own pace too. What we love are the extra water features for exploratory play in the Playa area designed specifically for children under 120cm.
Luckily you don't need the weather on your side to be able to make the most of these pools and water complexes as they can be enjoyed all year round regardless of the weather. The only dilemma is choosing which to try first!
Have a splashing good time!!
Drop us a line for more info