Review: Efteling Bosrijk, A Dream Holiday
Julie has 2 children with SEN and contacted us for holiday recommendations of places which would suit her family and for somewhere with the right balance of calm and activity. They visited Efteling Bosrijk during the last week of August and left us this review:
"Booking through Little Clogs has been a fab experience. They have a personal touch and genuine insight into the places they recommend.
I booked Efteling for a 4 night trip staying in a woodland cottage in Bosrijk. As a single Mum with 2 SEN children Laura reassured me the flights, 2 trains and a bus trip were easy. It was, Dutch public transport is so simple. I'd advise to also pre-book special assistance if flying. UK airports all have signed up to the Sun Flower Lanyard scheme to help support passengers with Spectrum type / hidden disabilities. Amsterdam has too.  In fact their staff were far more trained and accommodating that the UK airport we flew out of.
Laura helped me to choose the best accommodation that would help my children. Her choice was brilliant. Calm, quiet and peaceful. Perfect for 2 children who need this in huge doses. Each person will get a lovely Mr Sand Man night cap and story book to keep once you enter the houses.
I'd 100% recommend having the breakfast delivery. 8am your breakfast is hung on your door. The kids loved opening all the boxes to see the treats. Breakfast comes with a free Efteling shopping bag to keep. Dinner can be delivered too. The kids pizzas come on Efteling plates they can keep. Nice surprise.
You really are at one with nature in Bosrijk and Loonsche Land, Red Squirrels, bunnies, tiny little birds will all come round you when you sit outside. There's also a small animal farm that has a barn with a random slide coming out of the roof in Loonsche Land. Kids loved it along with feeding and petting the animals.  Loonsche Land is also stunning, calm and peaceful.
Hire bikes from reception to look around the villages. We discovered some real hidden gems. Amazing play bridges that were built over water were a hit.  My kids loved 'trying' not to fall in.
Again for SEN children on checking in you can fill out accessibility forms that will allow your party to not queue on the rides and enter them via the exits. All they asked for was proof. DLA, EHCP, NHS, SEN, CAHMS type paperwork is fine. You may still need to wait 10 mins, sometimes more, especially if physically disabled riders are before you. But you won't have large numbers of people close by you, lots of space etc. Avoiding sensory melt downs. To be fair we would not have lasted in the park without them.
The Show Caro is outstanding.  £7.50 per ticket, (pre-booked by Laura before travelling)  the production was faultless. In fact it's on par with high end West End productions. I would have expected to pay a lot more for the quality of what we saw.  We were gripped to our seats throughout. It was perfect. Not too loud. The story was wonderful to follow and really good production value. Highly recommend it.
I can't fault Efteling it really does have something for everyone. You have the craziness of the park mixed with the tranquil villages.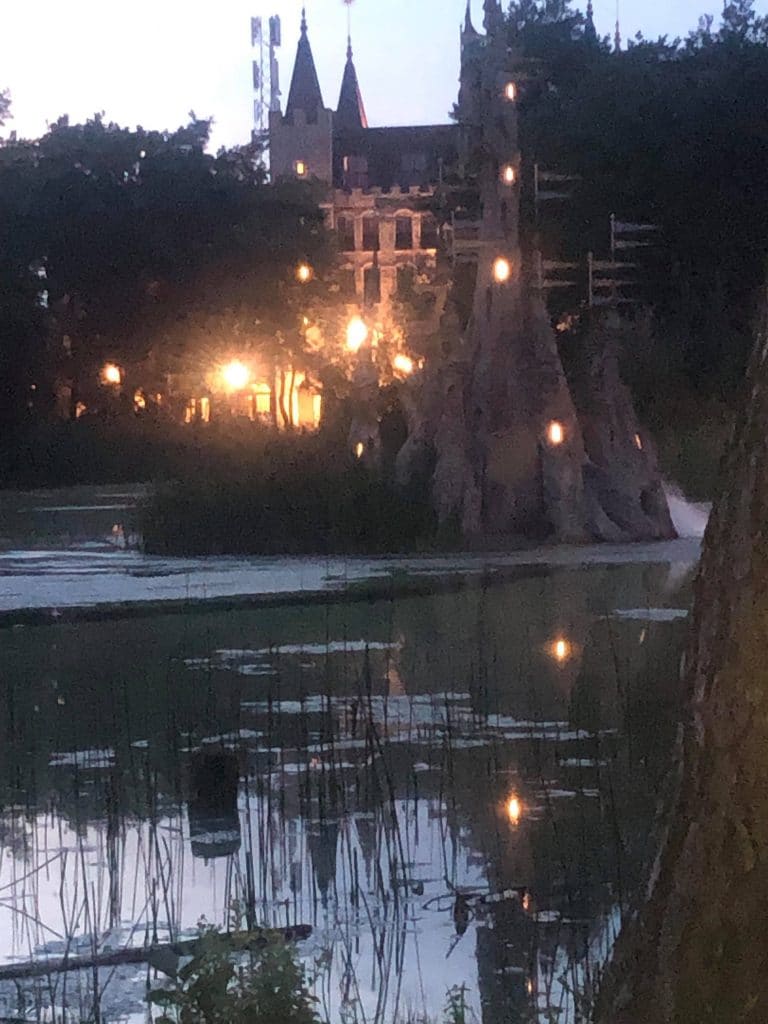 I will 100% be booking with Little Clogs again".
The Kavanagh Family
For more information about Efteling Bosrijk Village or to book your holiday click here.