A day out at the Keukenhof flower festival
Last year when my parents came to visit me here in Amsterdam we decided to take a day trip to Keukenhof. My Mum had wanted to go for a long time but I had no idea what to expect as we were also bringing my 7 year old and 2 year old along for the day. I wasn't convinced there was going to be enough to keep them entertained. How wrong was I?
As we made our journey it became easy to see why people travel from all over the world to visit the spectacular gardens set amidst farmers' tulip fields. As we arrived at Keukenhof we witnessed field upon field of tulips filled with their vibrant colours. The gardens themselves are the largest of their kind in the world and turned out to be a fantastic day out for the whole family. There was no need to be an avid gardener to appreciate walking among the carefully presented and manicured grounds which displayed all sort of flora and fauna at their best.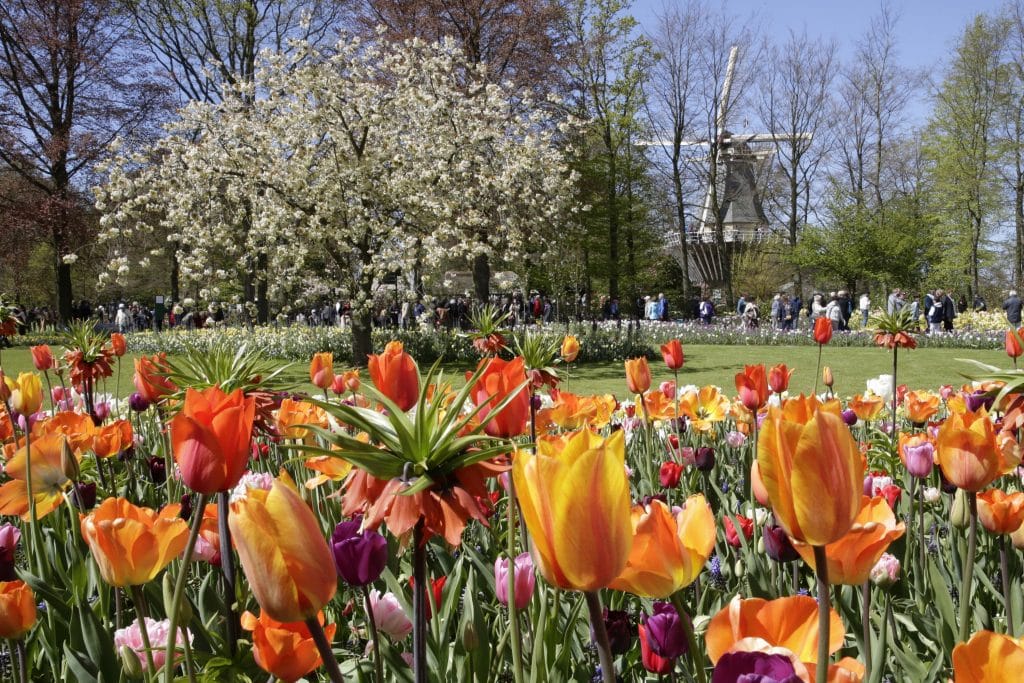 NBTC
My children had so much fun exploring the gardens and we came upon a windmill which you can climb to take a full 360 degree view of the gardens and surrounding farmers fields. We even spotted the local farmer driving his tractor!! There is plenty to keep children entertained with playground equipment, a petting zoo, maze and even a treasure hunt to follow throughout the park. If it's becoming an expert in flowers they want then your little ones will love being able to make a mosaic from flowers and finding out how tulips actually came to Holland.
In the central restaurant area we found a handy children's corner with plenty to discover and entertain during a little pit stop and refuel! Should you choose to bring a picnic of your own instead you'd most certainly be spoilt for choice when choosing where to lay your blanket in the picnic meadow or on benches set around the park.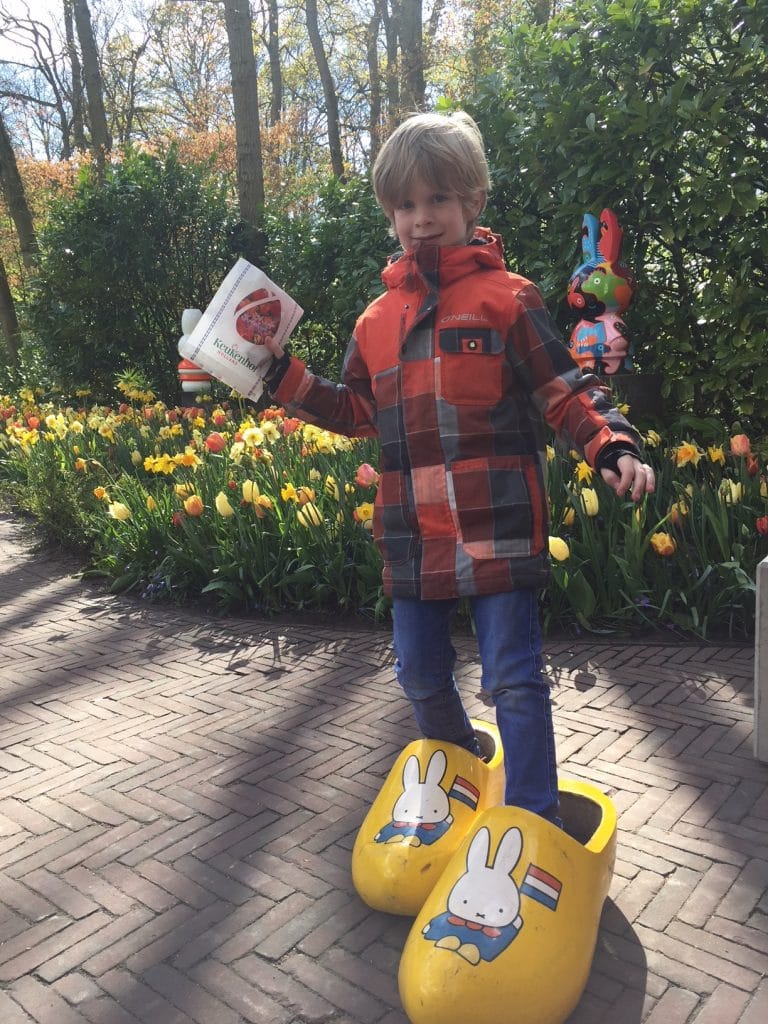 Each year there is a new theme and elaborate displays of flowers throughout, so you can visit time and time again and still find plenty to discover. Created with the feeling of meandering through large gardens, the paths throughout were easily accessible for buggies or prams.
Whilst there we spotted that it is possible to hire bikes nearby the entrance so that you can explore the surrounding area along one of the set routes ranging from 5 to 40km. There is a choice of bikes including tandems and children's bicycles.
We came by car which was easily accessible via motorways A4 (exit Nieuw-Vennep) and A44 (exit 3, Lisse). 'Keukenhof' is well signposted after the exit. However, there are regular public transport routes arranged from cities such as Haarlem and Amsterdam or you can take the Keukenhof express directly from Amsterdam Schiphol airport and Leiden Central station.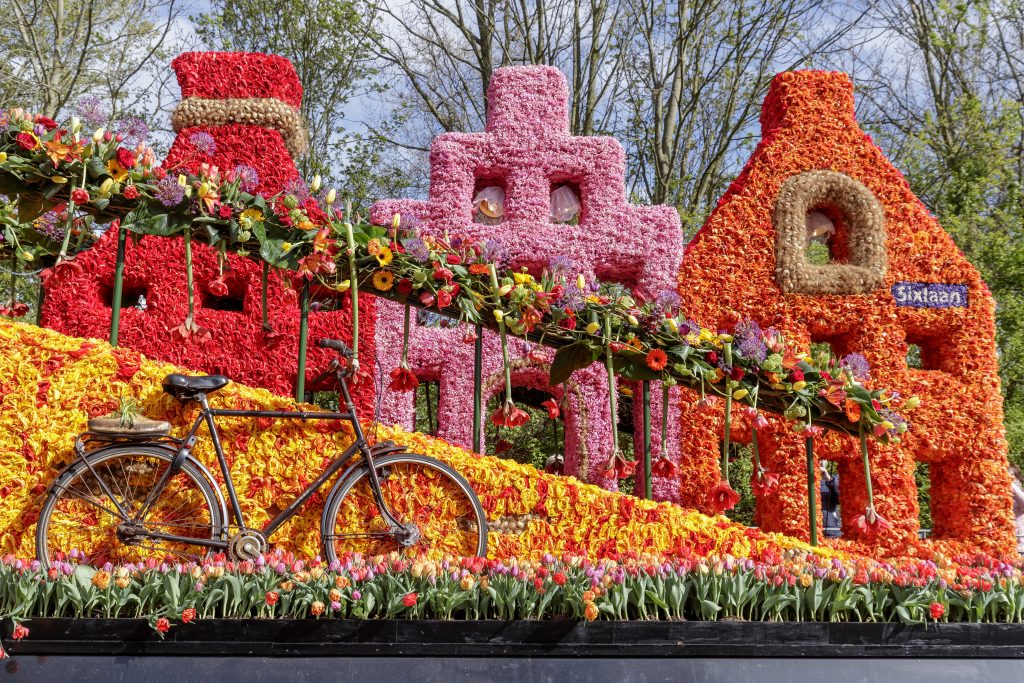 NBTC
Opening this year on March 21st through till May 19th 2019. Tickets are free for under 4's and children older than 4 go half price!
For more details have a look at the Keukenhof website.
Where to stay? 
Koningshof and Duinrell are excellent bases for visiting the Keukenhof being just 16km and 24km away respectively.
By Jane