Who on earth are the Plopsa characters?
Half our family lives in Belgium and we have spent many a holiday in and around Gent, Bruges and on the Belgian coast.  Even so it wasn't until we went to Plopsaland theme park by the Belgian seaside resort of De Panne that we had any real idea who the Plopsa characters were! Pretty much every Belgian (and Dutch) child has grown up watching the Plopsa characters on television and their merchandise is pretty much everywhere.
The Plopsaland theme park in De Panne (and the adjoining Plopsaqaua water park) are themed on these characters and they have more attractions for toddlers than we have seen in any other theme park. There are indoor and outdoor play areas as well as tame rides and rollercoasters for those as small as 85cm (with adult supervision).
Meet the some of the Plopsa characters here!
Kabouter Plop
Kabouter means gnome in Dutch and Kabouter Plop is the wise and sensible gnome who often has jokes played on him by his friends. Every night before bed he tells the stories about what he got up to that day.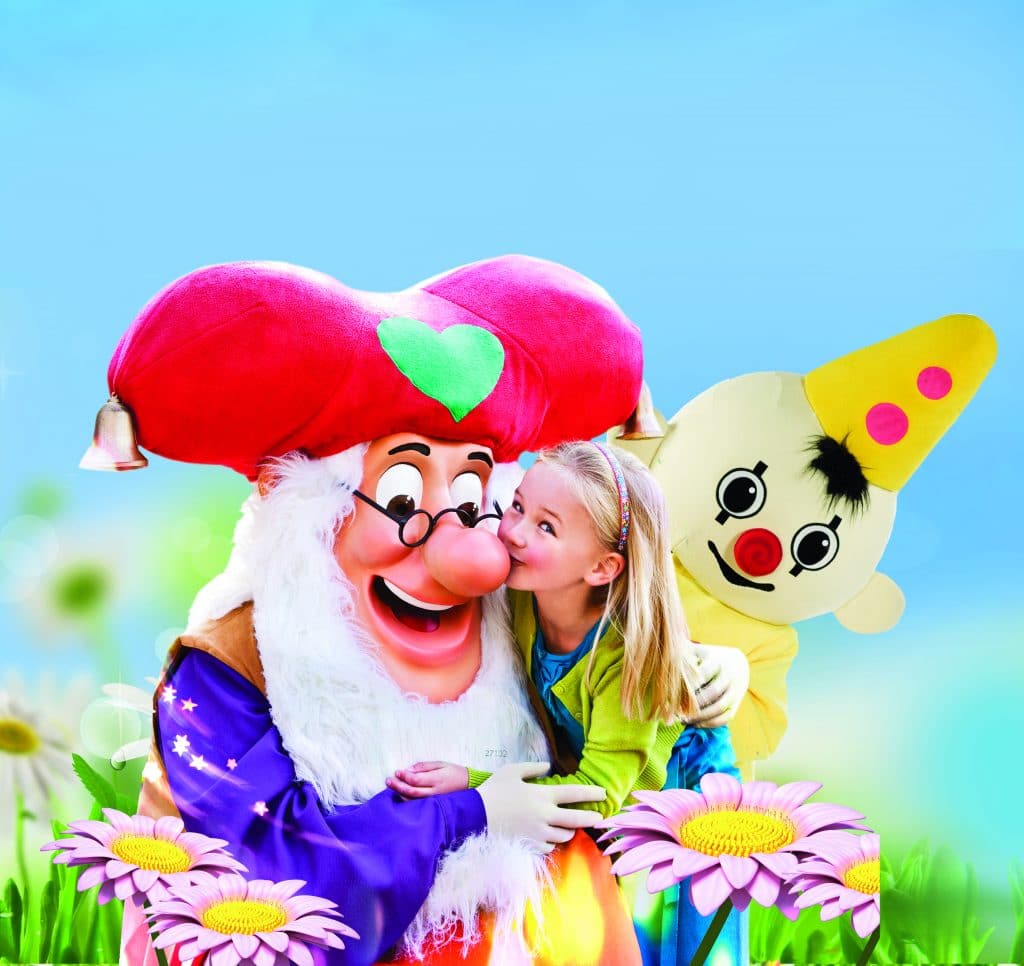 Maya the Bee
Maya the bee is a cheeky bee, who escapes from her hive and flies away to meet her friends Willy the bee, Flip the grasshopper and Alexander the mouse. They are always getting up to mischief together! Plopsaland has a whole indoor play area dedicated to the adventures of Maya the bee which is great for toddlers.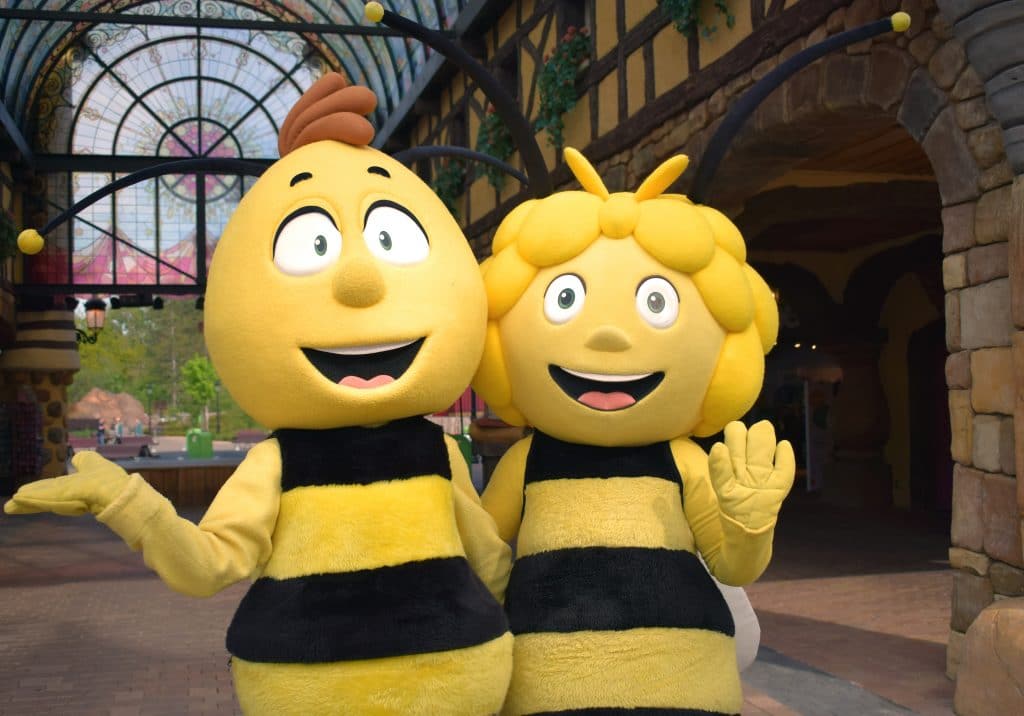 Bumba
Bumba the clown and his friend Bumbaloo are part of a circus and get up to all sorts of tricks and games. These are especially toddler friendly characters and there is a bumba themed play area at Plopsaland with lots of things for the littlest explorers to enjoy!

studio100
Wickie the Viking
Wickie is a Viking boy who isn't physically strong but is clever and sharp of mind and gets himself out of all sorts of scrapes. Plopsaland has a great attraction where you get to go around on a Viking boat and spray water at the other boats!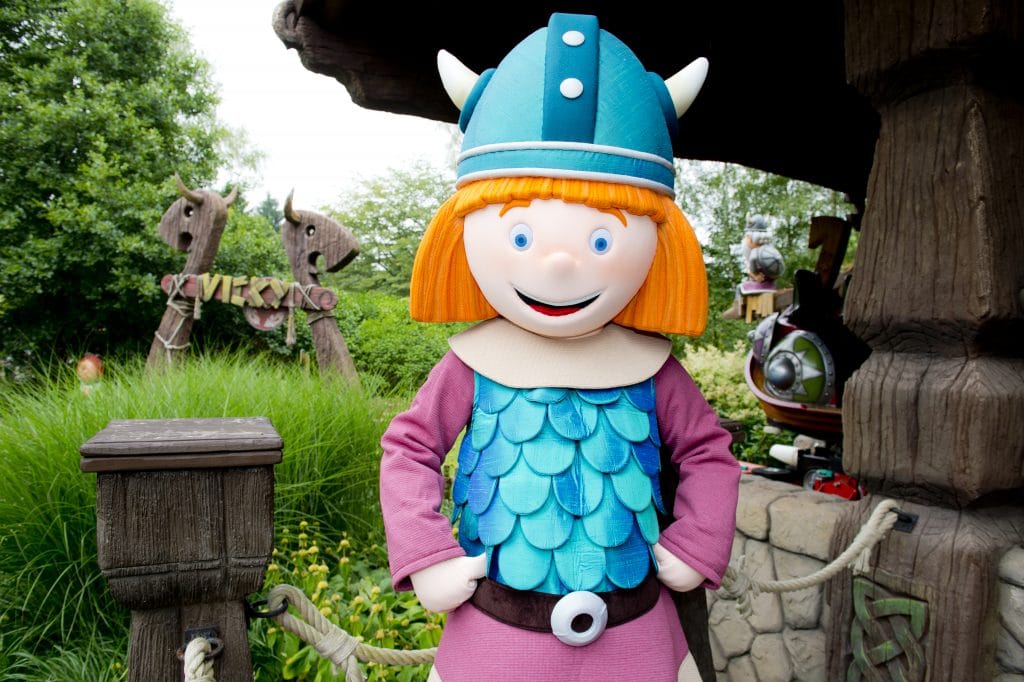 Book tickets through our website and you will get an exclusive discount of 29% off Plopsaland De Panne tickets and 24% off Plopsaqua tickets. (babies and toddlers under 85cm go for free). The code to use is LITTLECLOGS.
For more information and to book tickets please visit Plopsaland and Plopsaqua  
The nearest places to stay close to Plopsaland are:
Landal Beach Resort Nieuwvliet-Bad
Why not combine a morning at either Plopsaland or Plopaqua with an afternoon on the beach!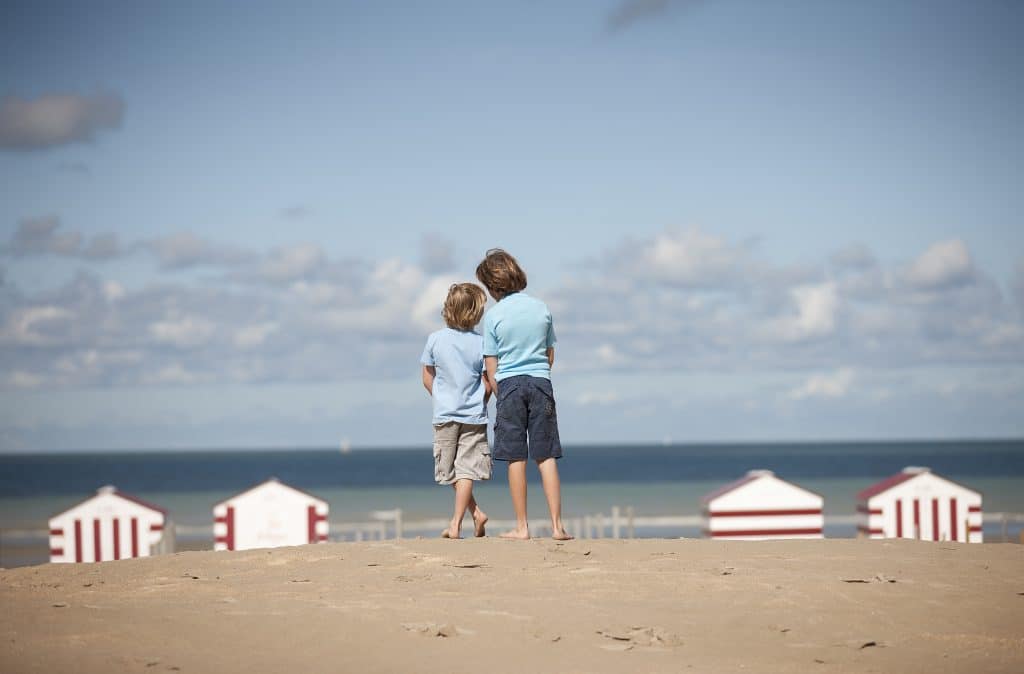 Westtoer