Review: Our Family Adventure to Hof van Saksen
The Kahn family spent a week at Hof van Saksen at the end of August and sent us this review.
"We recently returned from a fabulous week in the Netherlands.  Organised and recommended by Laura and Jane at Little Clogs,  we longed for something a little out of the ordinary.  Holidays can be tricky for us as our eldest son is on the autistic spectrum, but this absolutely fit the bill.
The journey was very straightforward, just an hour's flight with KLM.  The resort was a little further at an hour and a half but very easy to navigate.  The Dutch are super-efficient, so we had much of the pre arrival information and with the help of Laura and Jane, had pre-selected our accommodation.
From the moment we arrived everything had been thought of, making it really easy.  The accommodation was well laid out, well-appointed large rooms with all mod cons.  Enough seats to eat inside at the table, on your laps around the TV or around a BBQ outside.
The local shop literally has everything to suit every member of your family, fresh bread, BBQ meats, freezer food, sushi, freshly made pizzas to order, ice cream bar etc etc.  If you'd rather hang up your apron, then there are loads of take away (delivery too) and restaurants to choose from.
Once settled, the facilities and activities are on another level, the various pools, slides and rapids are so much fun and the amazing thing is that there is no extra charge for anything.  You could literally spend your day going around and down the rapids.  There is a large indoor activity centre hosting trampolining, a massive indoor play, sewing, crafts etc which you simply need to book onto to avoid overcrowding then a plethora of outdoor options too.  They also have an open-air cinema in the evening and options for older children.  Our kids are 2 & 4 and there was loads of things to do.  Most of our time was spent between the pools and the lake beach.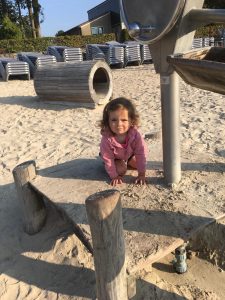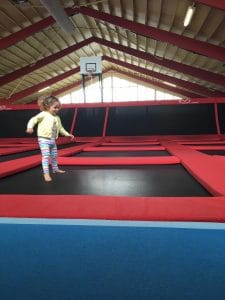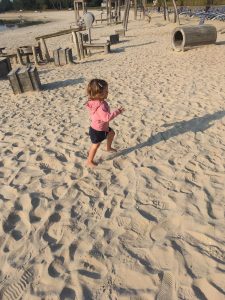 Even during August, it never felt crowded, never long queues for anything and we were lucky with the weather- long, hot sunny days!
Affordability wise, this was another plus.  You can really tailor to suit your budget and for six of us during August it was a comparative bargain.
So in summary, Hof van Saksen is amazing! It's like the best kept secret. Everyone was so friendly and it was so clean, safe and child friendly. This is definitely my son's best holiday to date and for any other parents with children on the spectrum this holiday park, and many of the others by the looks of it, is very suitable for kids on the spectrum.
We'll certainly be going back and trying out other Little Clogs' holidays!"
The Kahn Family
For more information about Hof van Saksen or to book a stay click here.
Drop us a line for more info, advice or prices