Review of Landal Landgoed 't Loo
Filled with excitement, anticipation and a promise of sunny weather, we made our short journey from Amsterdam to Landal Landgoed't Loo (around 1h 15mins). Having been here with extended family previously, we were curious to witness all the changes that have been made. In a word, woweeee, we certainly were not disappointed.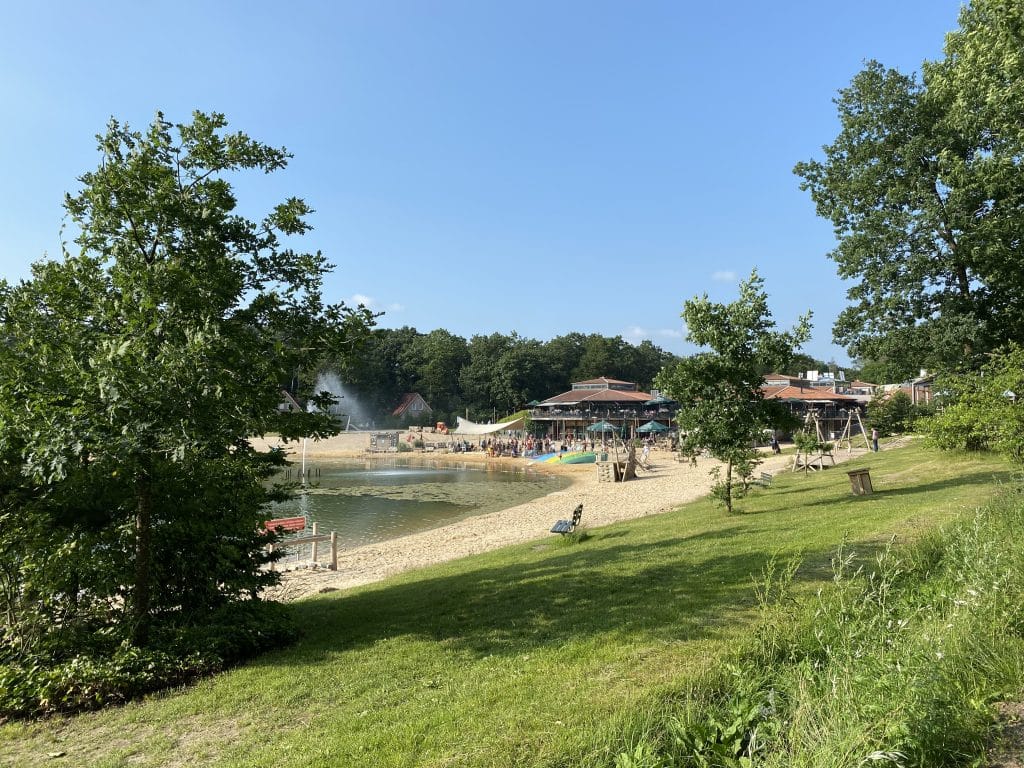 Having booked last minute we were super happy with our 6 persons bungalow just one street back from the stunning lake. Our children busied themselves organising 'their floor' complete with their own shower room and toilet whilst we settled into the bedroom with ensuite on the ground floor, where there is also a good sized open plan living area, dining area and kitchen leading on to our garden area.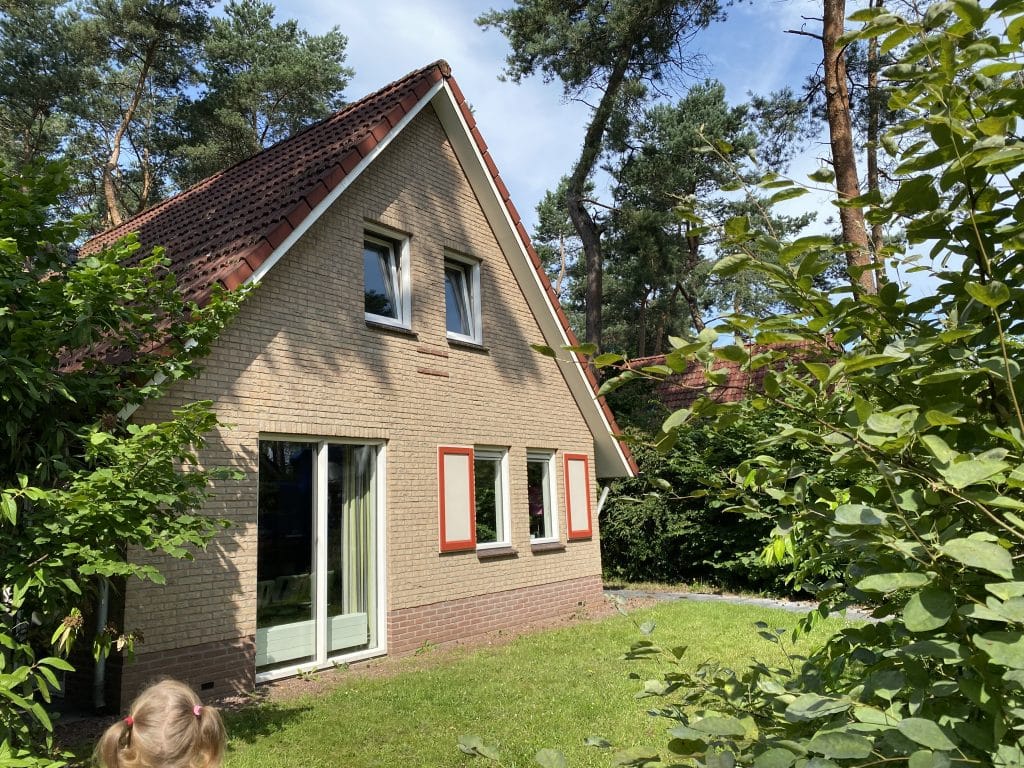 With the sun shining we were eager to get to the main building and settle into its superbly placed raised terrace overlooking the large lake for dinner. My husband and I happily accepted a table with a view and began to unwind as our children went off to explore.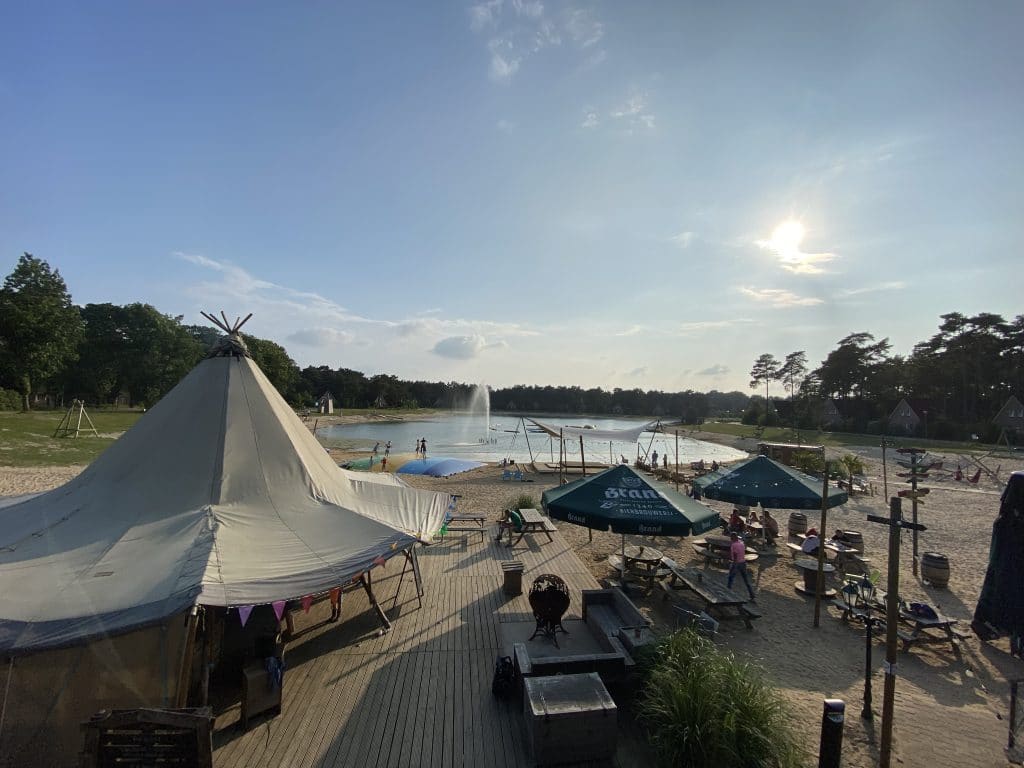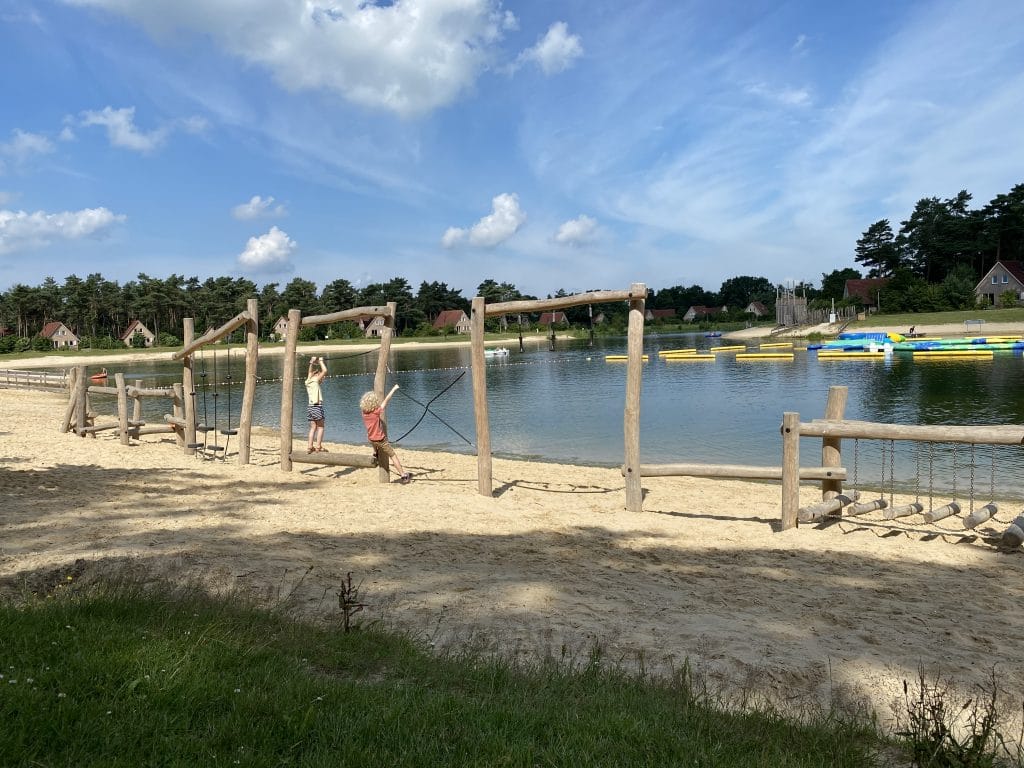 Landal clearly know what they're doing, as the children could directly access the sandy lakeside beach from the raised terrace and could pop back and forth while waiting to be served dinner or drinks. We couldn't have timed it more perfectly, as no sooner had they gone off exploring they popped into the animation tent on the beach and were invited to roast marshmallows. We just love impromptu moments like this that make lasting memories and even better, are free of charge.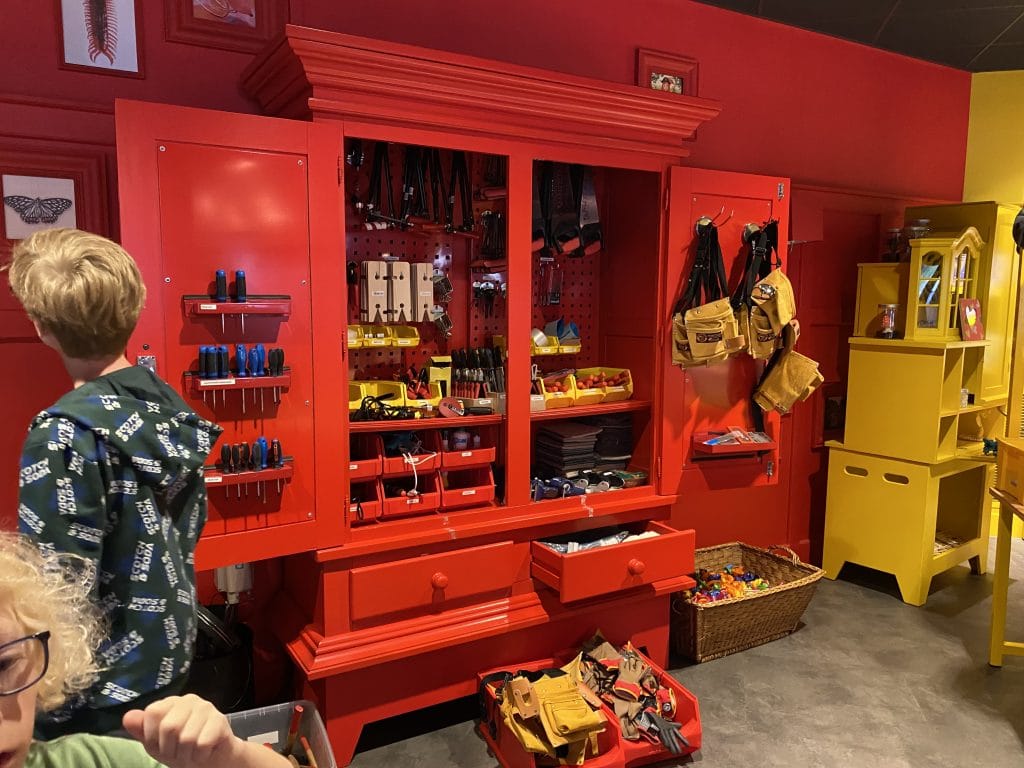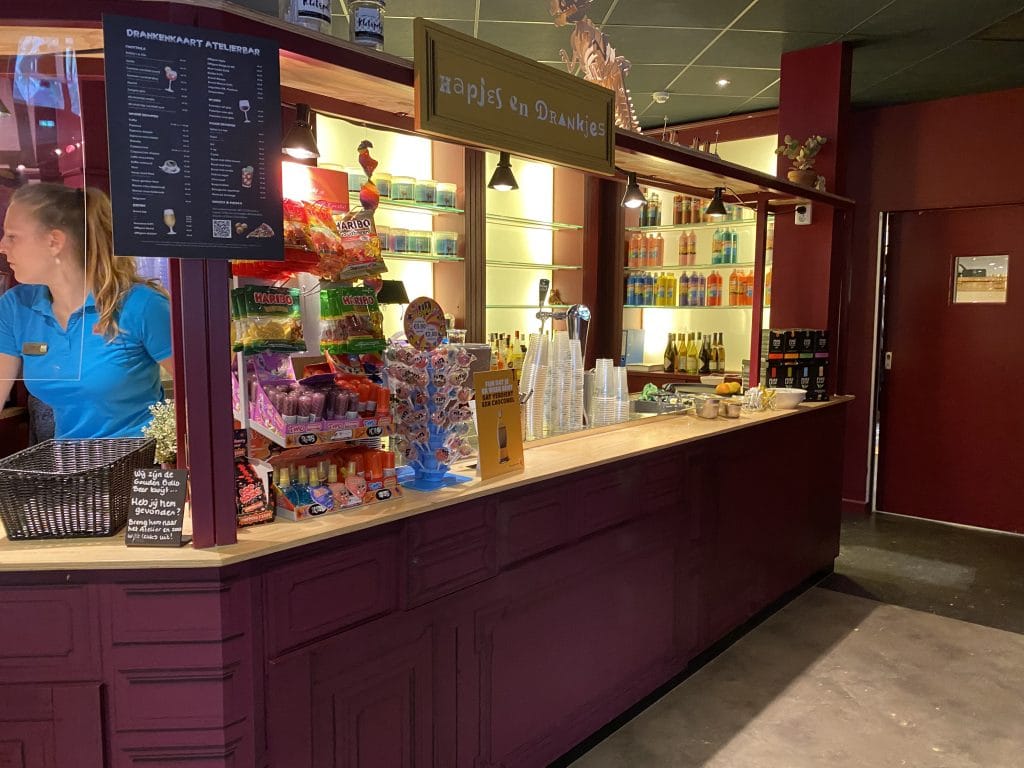 There were plenty of activities on offer throughout the weekend, some at a small charge, others free. It was possible to reserve specific activities like the huge inflatable obstacle course on the lake, whereas others such as the Atelier were simply on a drop in basis. The Atelier is filled with all sorts of creative and wood work activities which you can select from, take a seat at one of the tables and just enjoy. Whilst our youngest children opted to create arm bands and colour, our eldest paid a small amount for materials so he could use the laser and electric saws. There is a small snack shop and bar in the Atelier area, so we as adults could have a little treat or tipple whilst our children got their creative hats on. Great fun all round!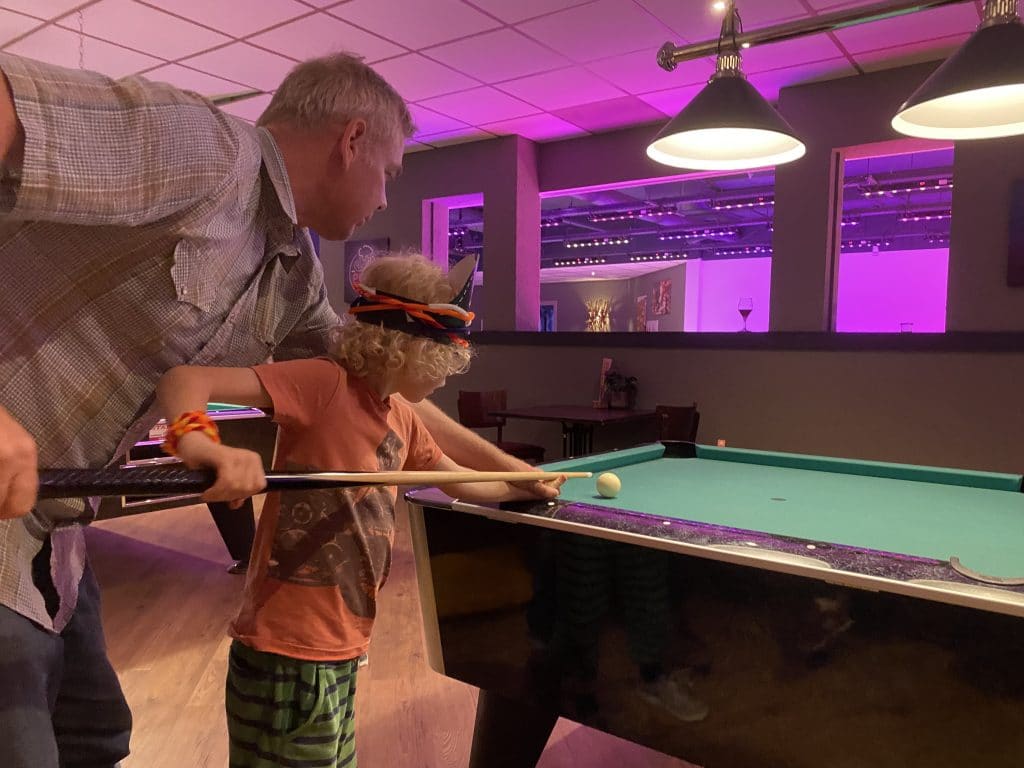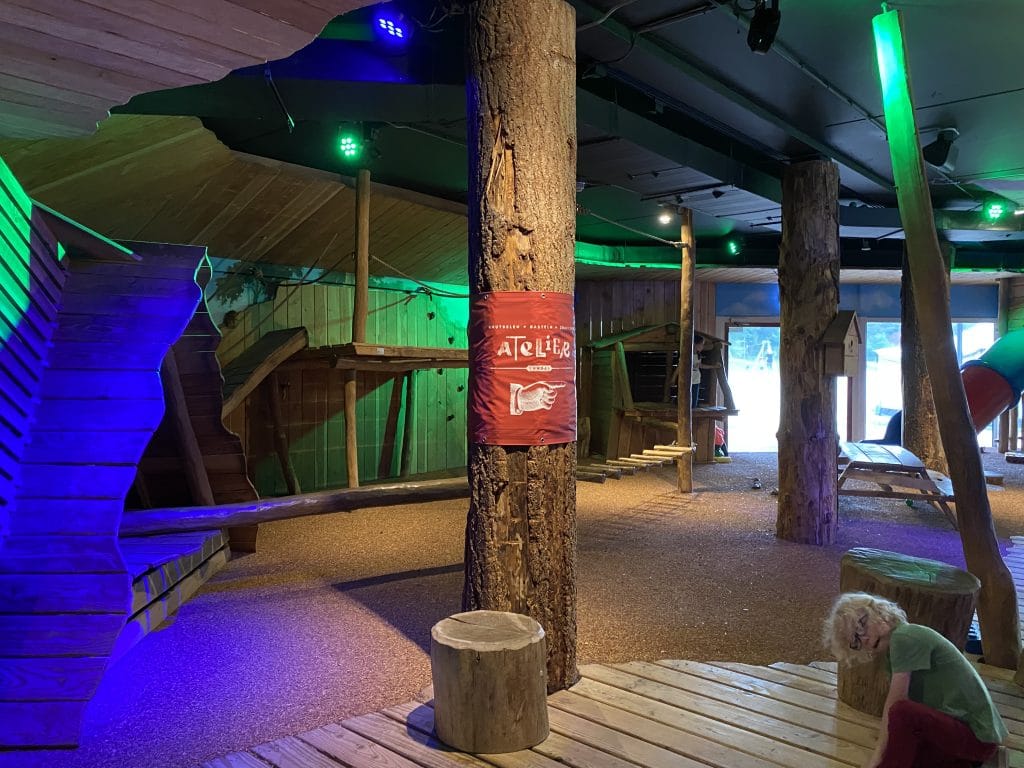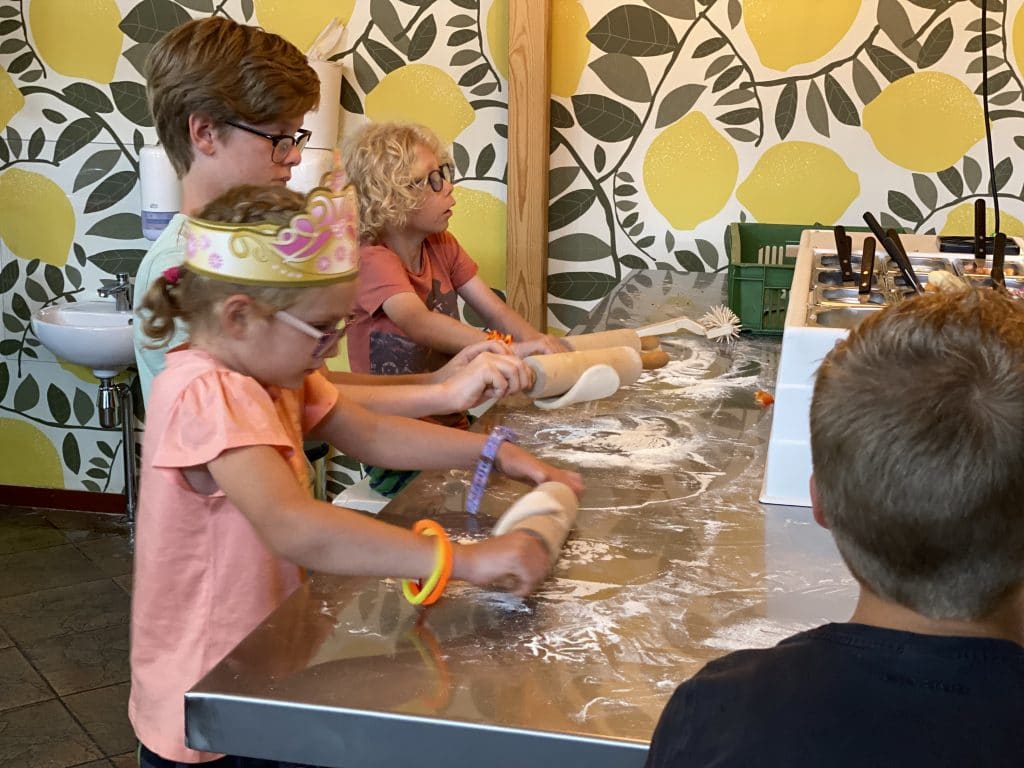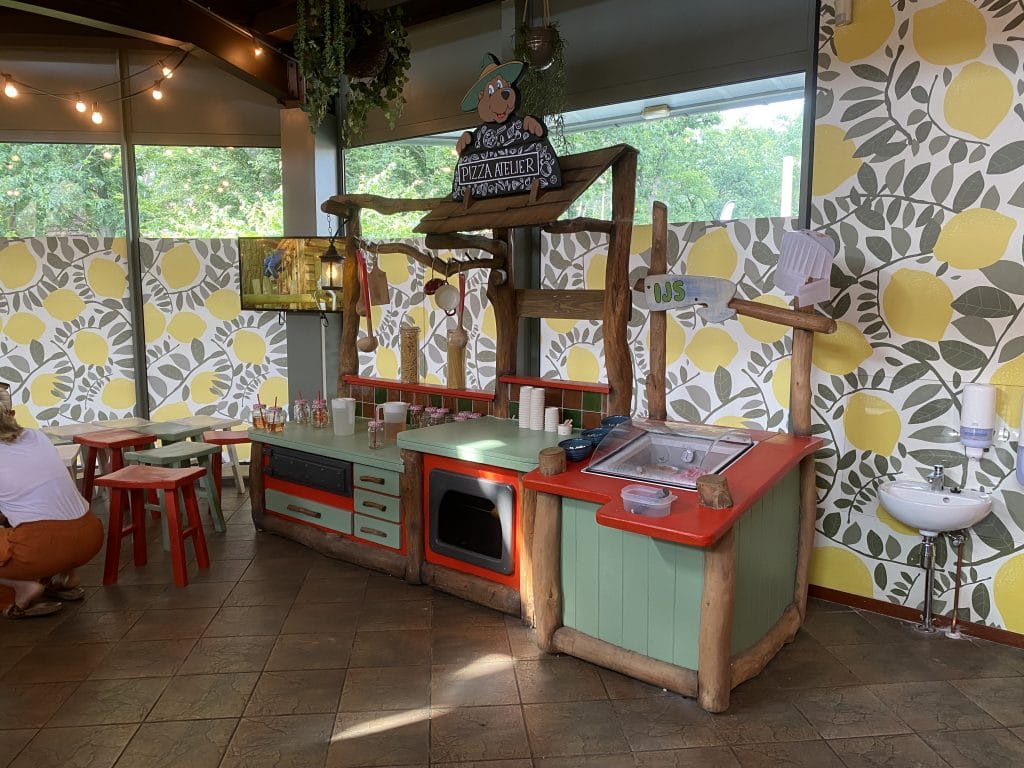 There is a lovely small indoor play area, bar, bowling and pool area which all lead to each other on the ground floor of the main building. It seems a shame to give away all the secrets of this super park but there were so many little treats that it's hard not to share. Little things like having swings as seats inside the restaurant, the chance to dress like a chef and create your own pizzas in the Italian restaurant, a huge Lego wall and a unique colouring area where children's pictures can be put into a special box and then magically appear animated on a huge wall, are all examples of the little things that make this a place perfect for families with children. I'd be lying if I said we didn't have a go at each of these things too, ahhhh to be a child!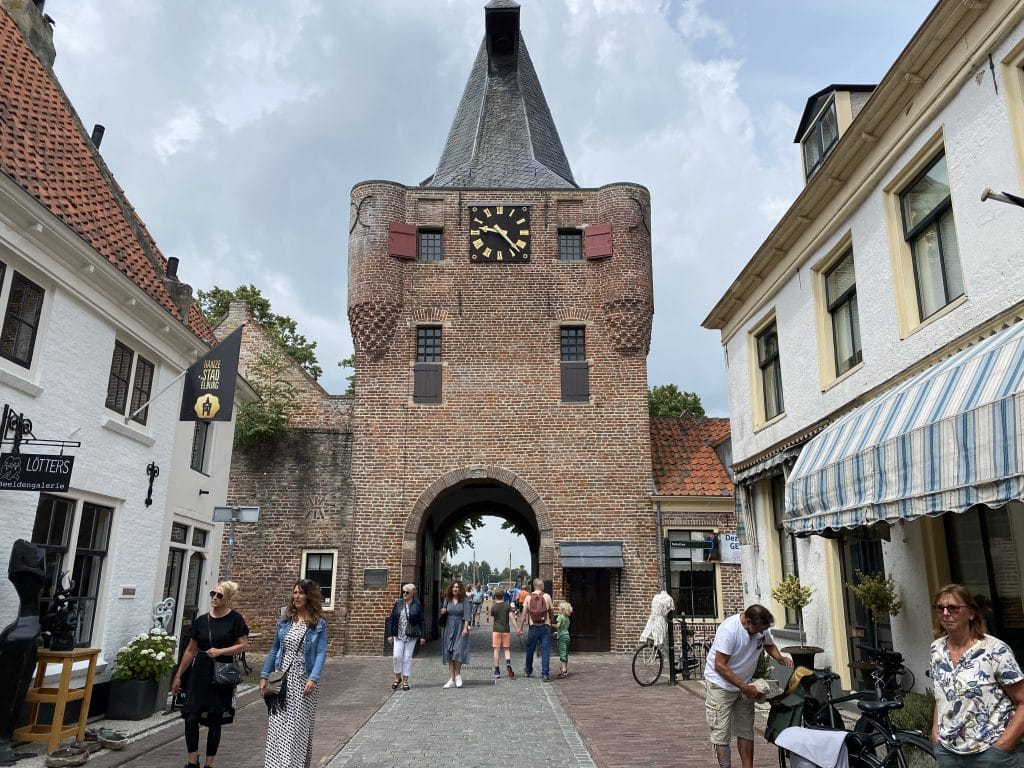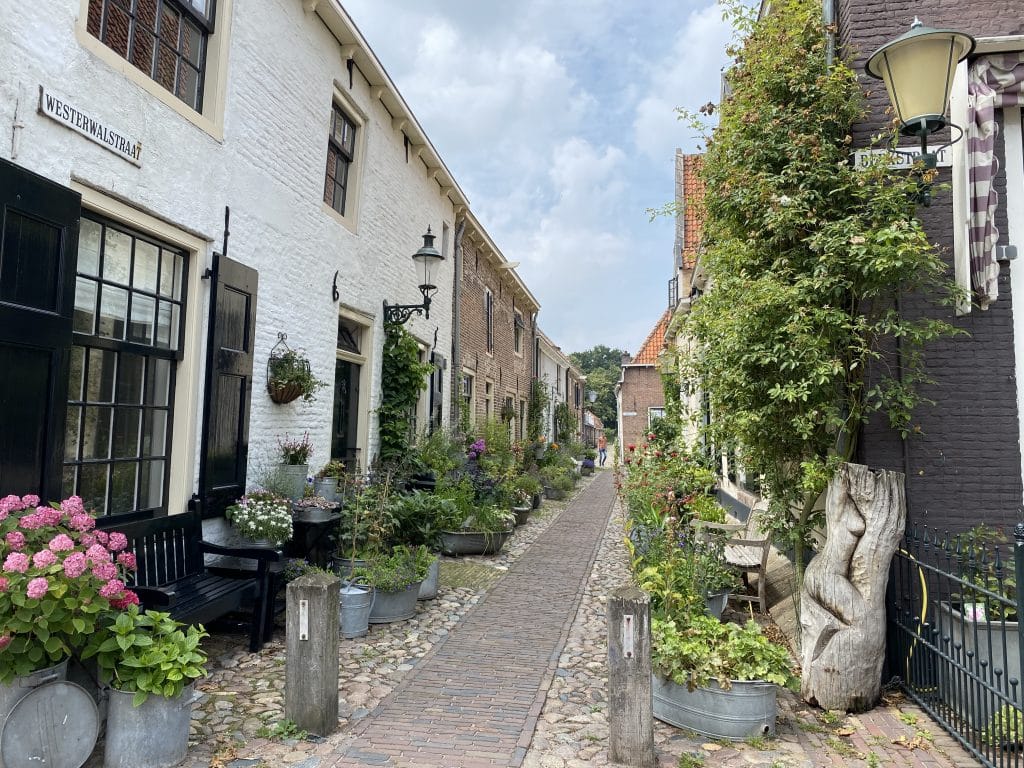 We managed to tear ourselves away from the park for a few hours to visit the local area. Just 3km down the road and we found the fortified town of Elburg. This was beautifully picturesque, filled with cobbled streets, quaint shops and bustling terraces. As people sipped wine and dug into bowls towering with fresh mussels we could have easily been fooled into thinking we were in the south of France. From here you could also take a boat trip around the surrounding area, one for our next visit. We completed our visit here with a climb to the top of the church tower to get a bird's-eye view of the area.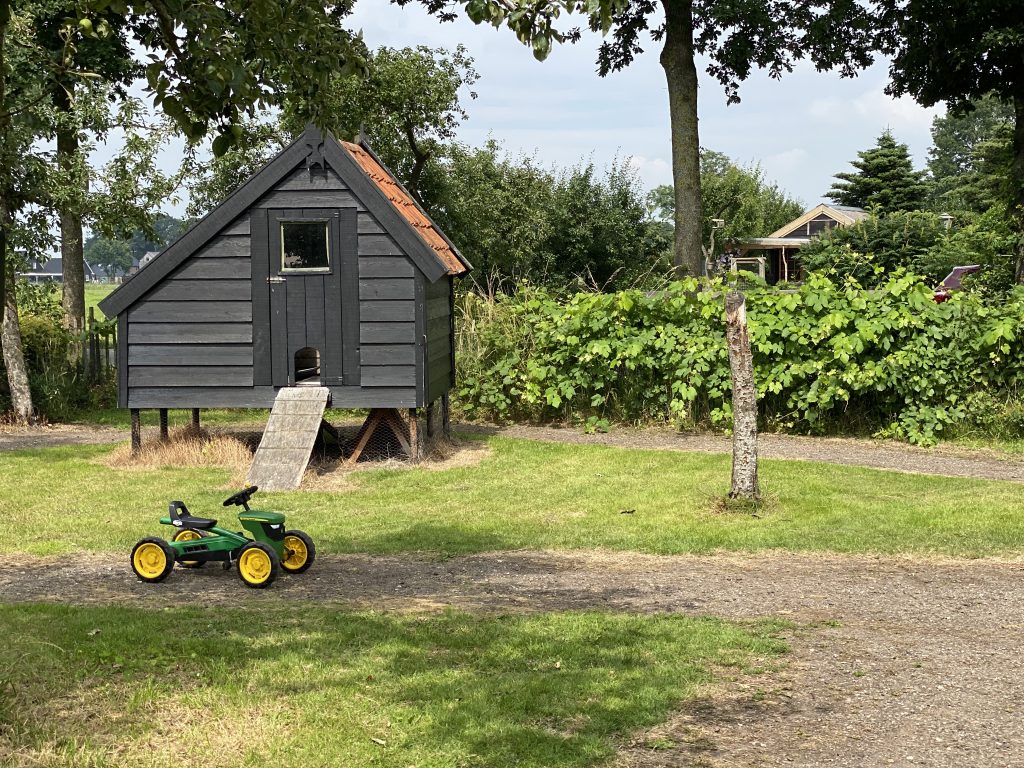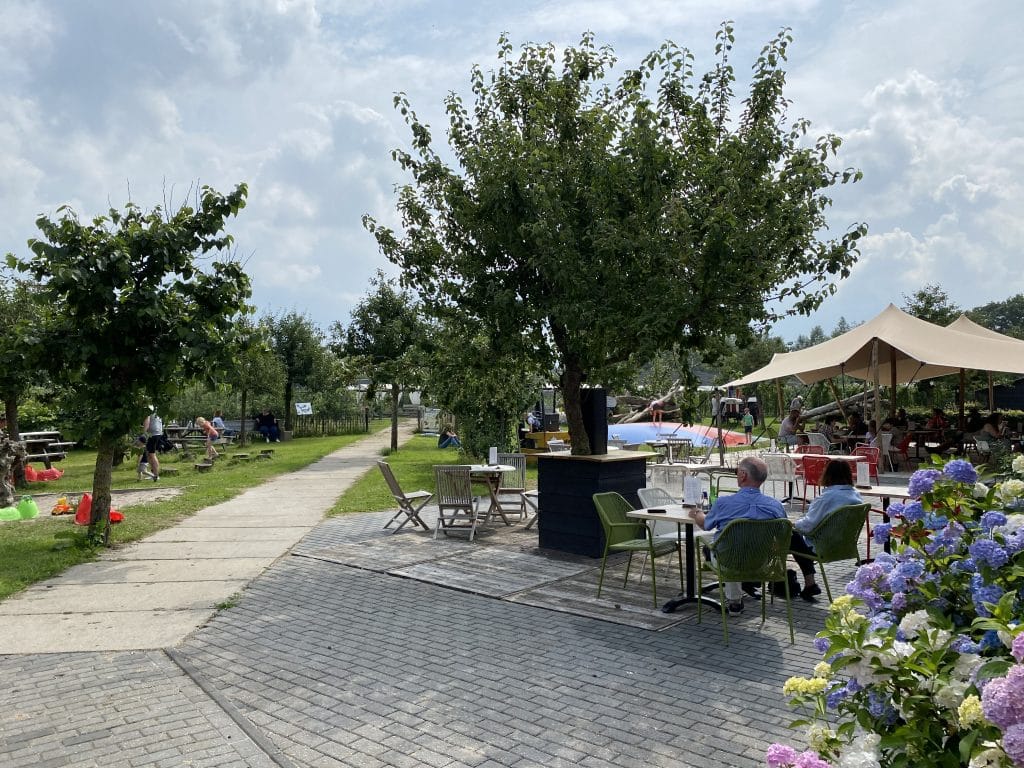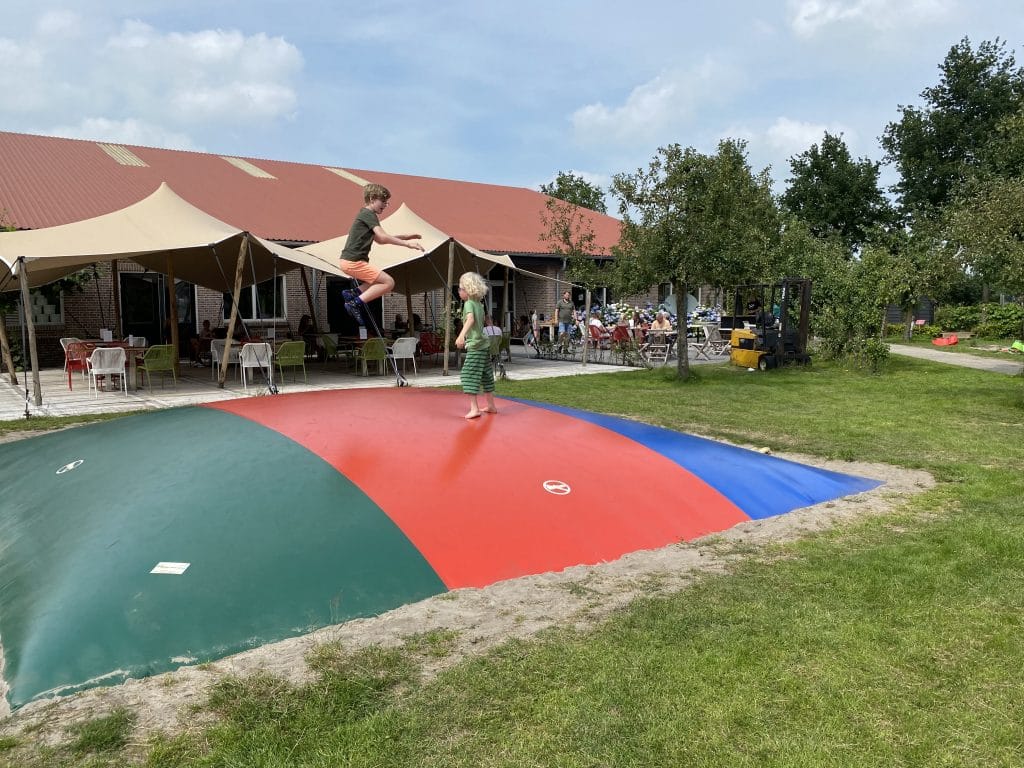 On our return journey back to Landal Landgoed't Loo we spotted a sign at the side of the road for picking your own fruit. Why not? We thought. What we hadn't realised was this was no little family smallholding, but a well established fruit farm, with a shop, pick your own, a terrace and play areas for the children. There were little tractors, an air trampoline and climbing areas. Sadly we only had a short time here as we'd booked a time slot for the pool (Corona rules), so needed to return to the holiday park. We did manage to fit in a coffee, sample some of their delightful pastries and bag a punnet of huge cherries though!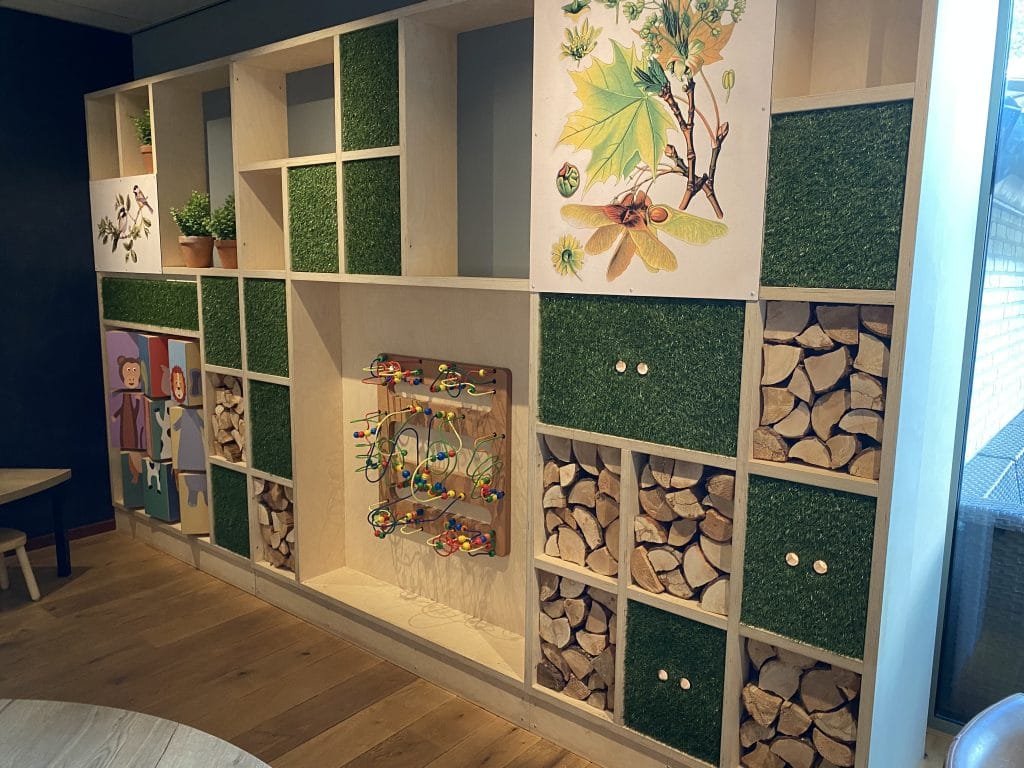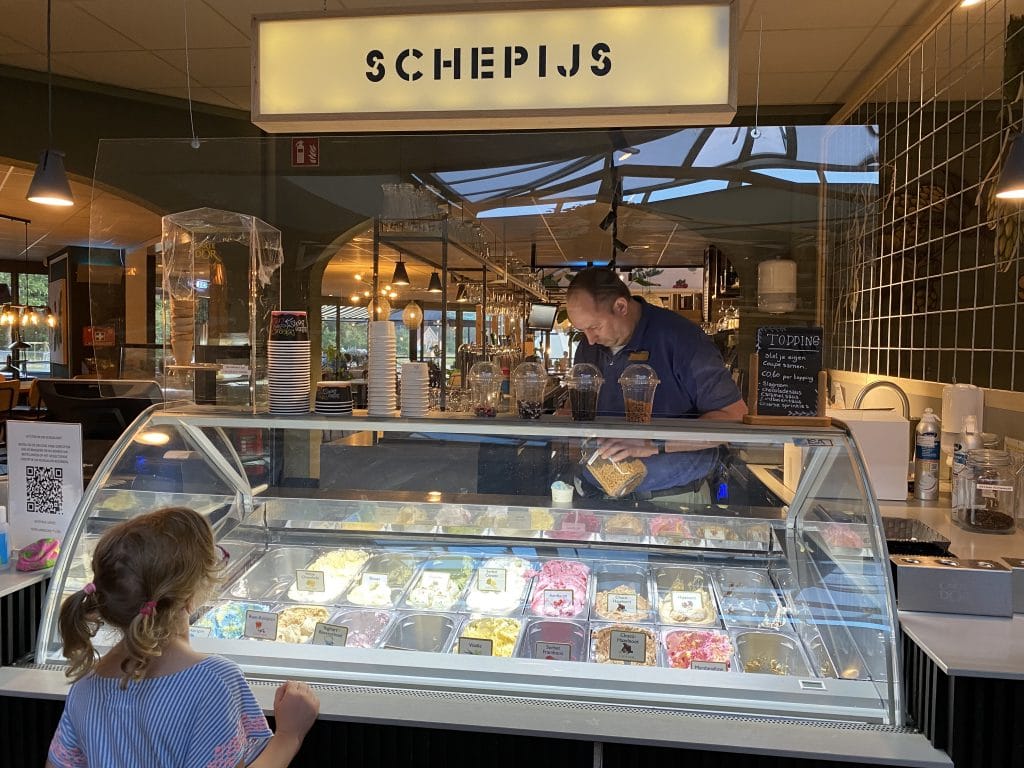 The decor is natural and
Landal 't Loo
is modern and light. With thoughtful consideration for children. Whilst the expansions and renovations to the main building are complete the pool is currently under construction. Work is clearly underway and it appears that this will at least double the size of the pool and will come complete with funnel slide. I think we're going to have to come back!!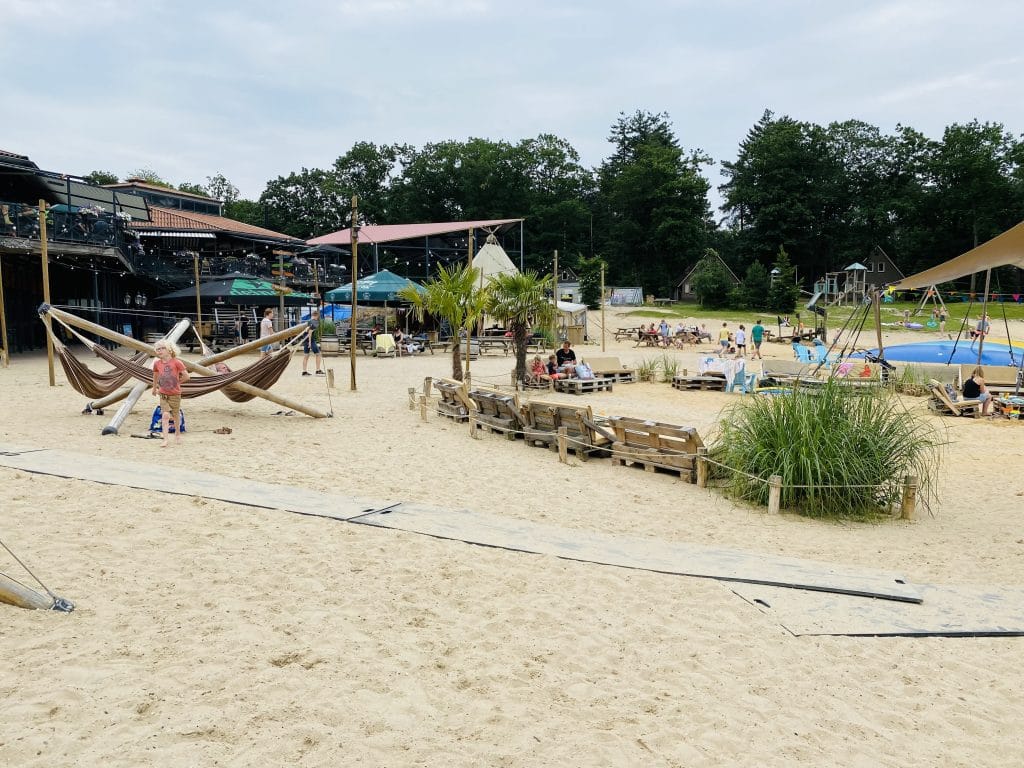 Our stay was from Friday to Monday but with the sun shining, slip and slide, play areas and the hammocks on the lakeside beach too enticing, we stayed late into the evening on the Monday before reluctantly heading home. This was truly a wonderful, relaxed family weekend filled with many happy memories.
For more information about Landal Landgoed't Loo or to book please drop us a line or click here!
Contact Us