Our Stay in a Premium Duingalow at Duinrell
We have just had the opportunity of experiencing an amazing Premium Duingalow at Duinrell first hand! We were there for a weekend at the beginning of October on Duinrell's invitation. It was a fabulous place for both Laura and I to get together and have a fantastic Little Clogs planning session and we also had the opportunity to meet with Philip van Zuylen, the owner of Duinrell.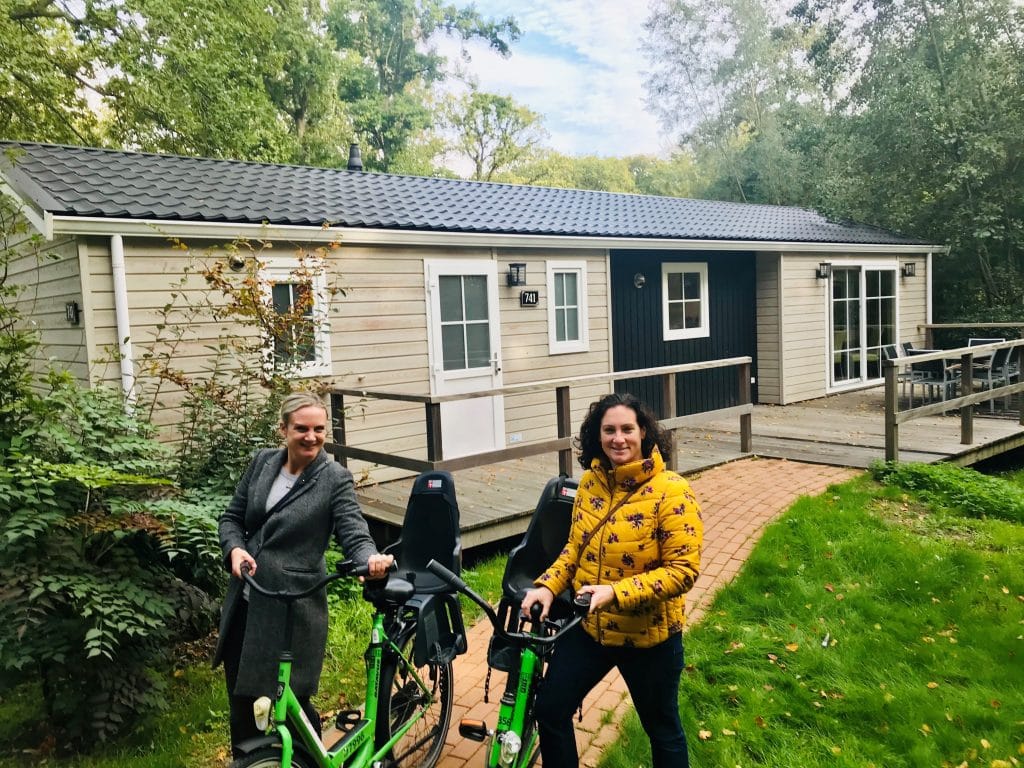 I (Jane) arrived at Duinrell with my family in tow the night before Laura. This meant we got to enter the Premium Duingalow first. Having stayed at Duinrell more times than we can count it goes some way to show how good the Premium Duingalow is by our reaction on arrival. If you could have heard all the squeals and 'oh wows' you would know what I mean!!
The night we arrived was very rainy and the instant we entered the accommodation we were welcomed by a lovely warm and cosy feel. It really felt like an apartment, modern and well equipped. We were also impressed by just how large it was, as at 70m2 it's nearly double the size of Duinrell's standard accommodation.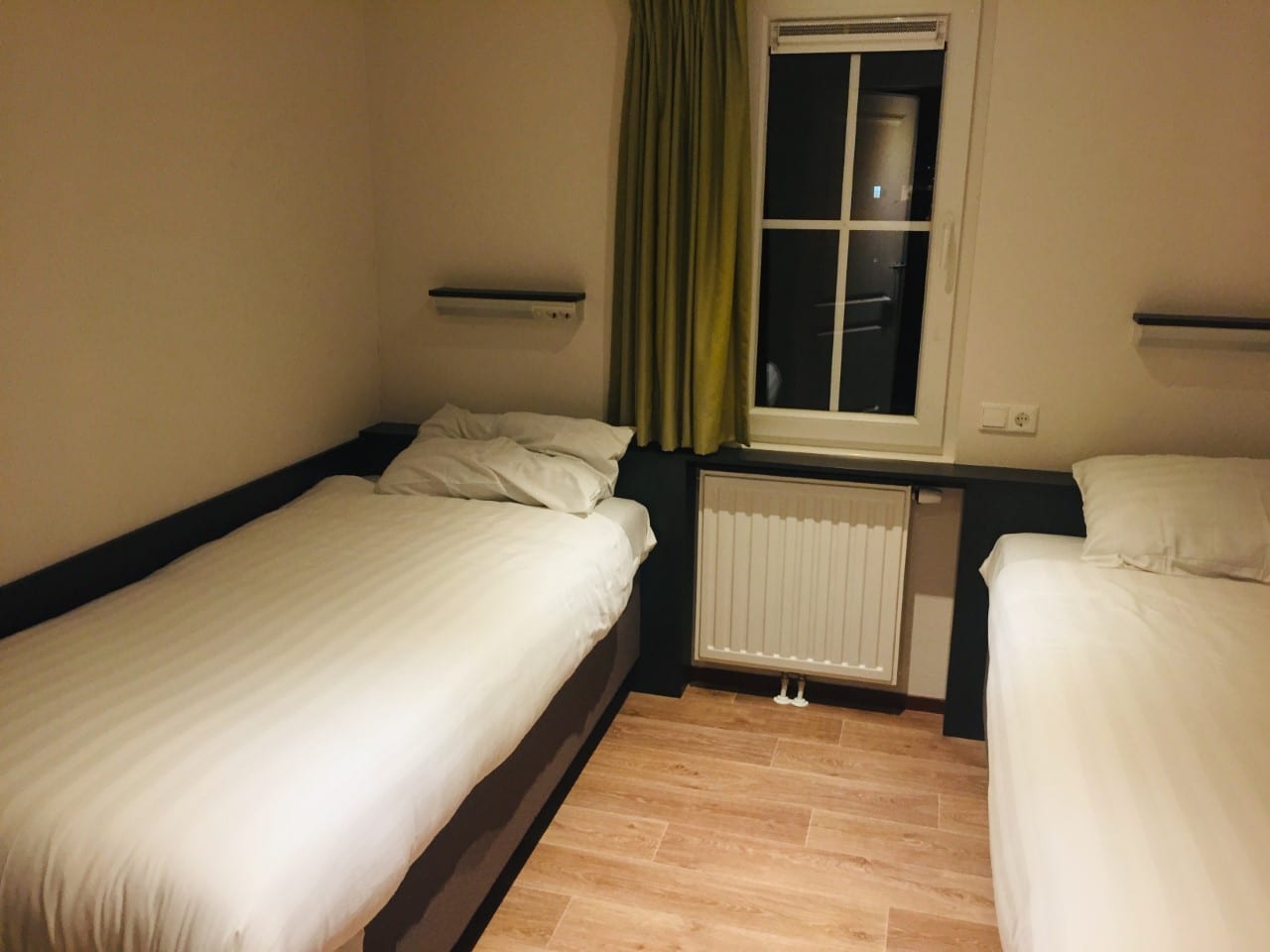 As my children raced around exploring and choosing their rooms and beds my husband and I followed with equal delight.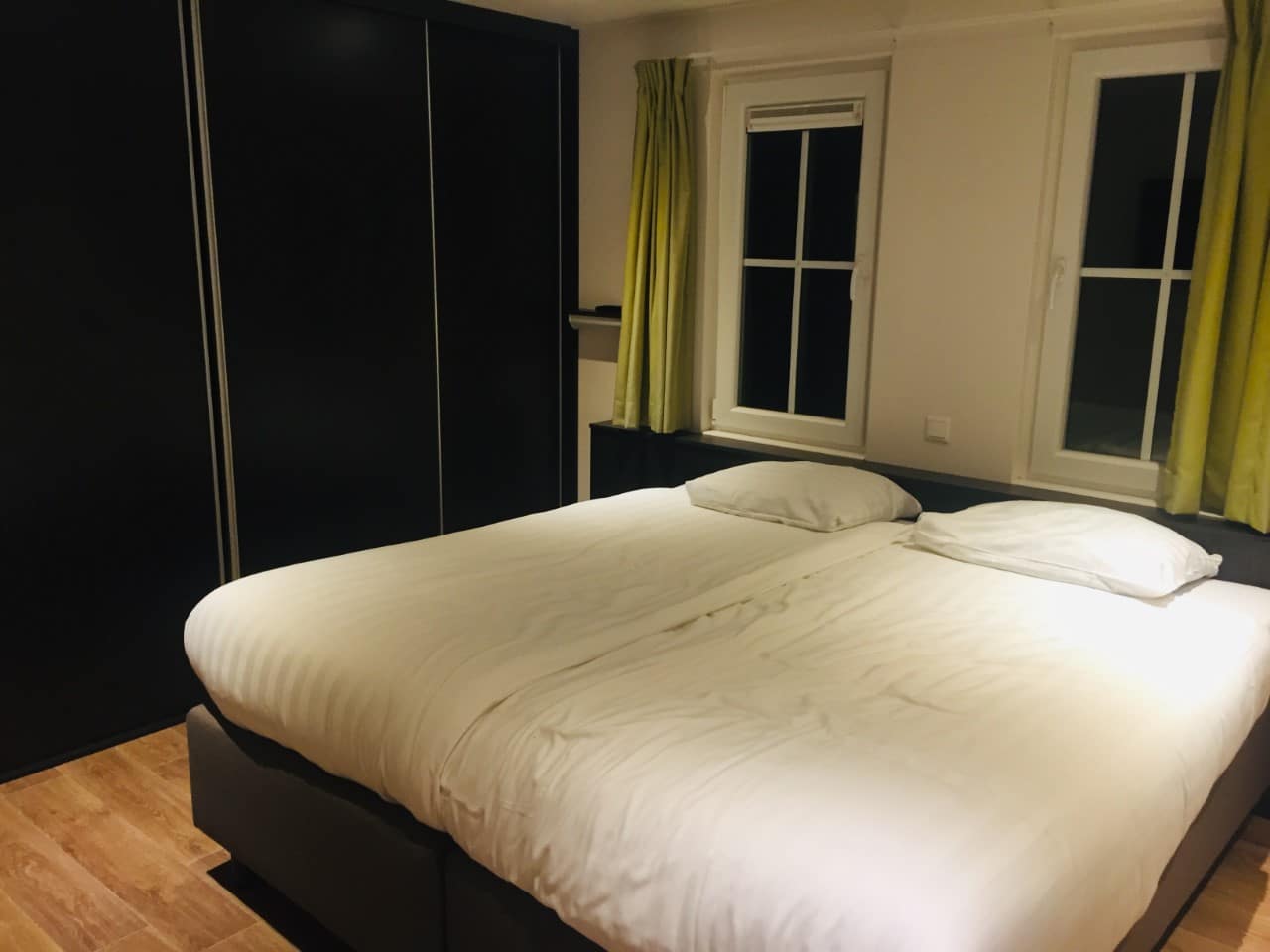 Our room was a huge double with fitted wardrobes wall to wall and a flat screen TV. There was also a large twin room and a bedroom with bunk beds.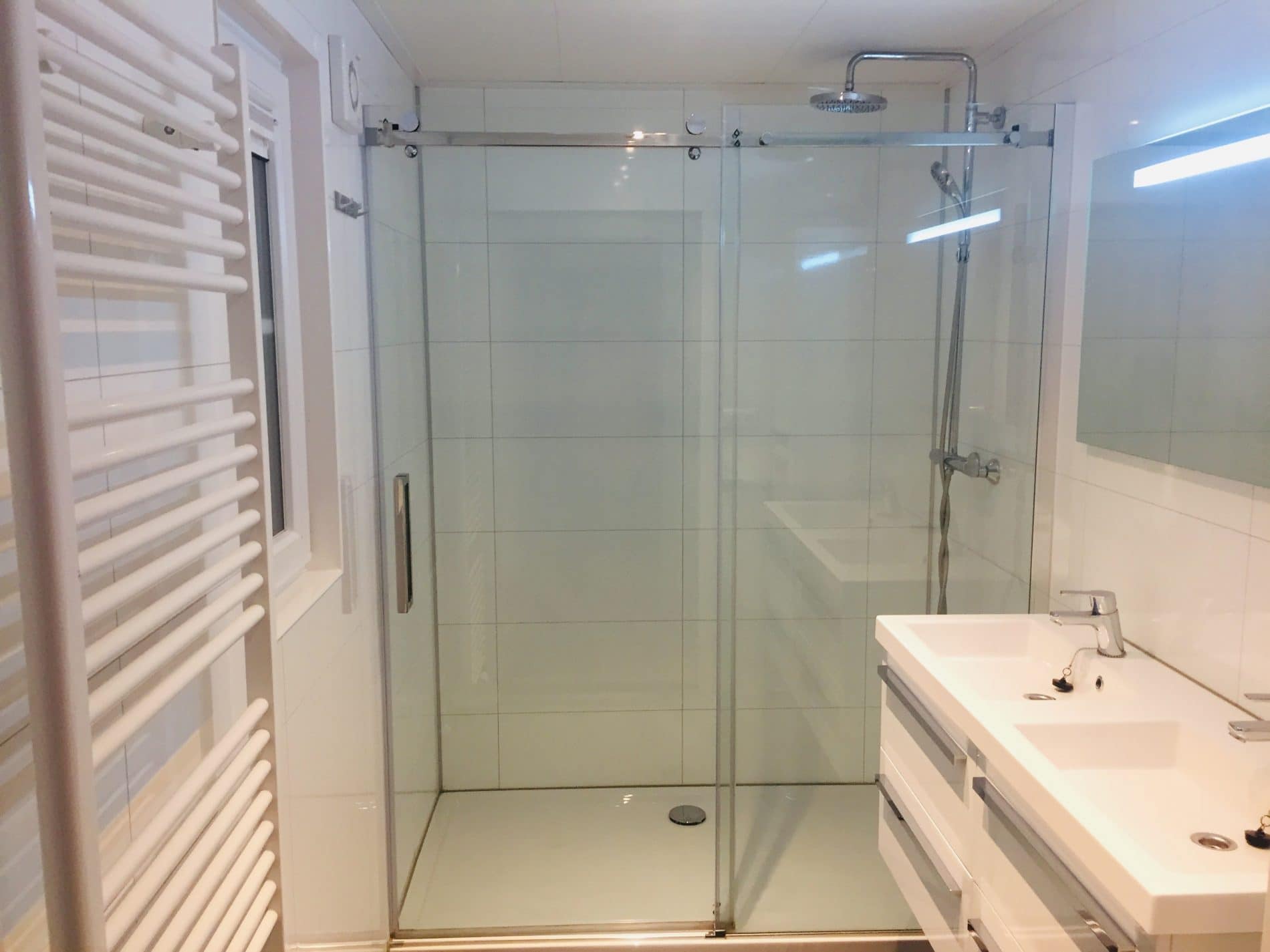 The bathroom had a huge walk in rain shower and ample fitted furnishings. The only problem was actually getting out of the shower as it was sooooo good!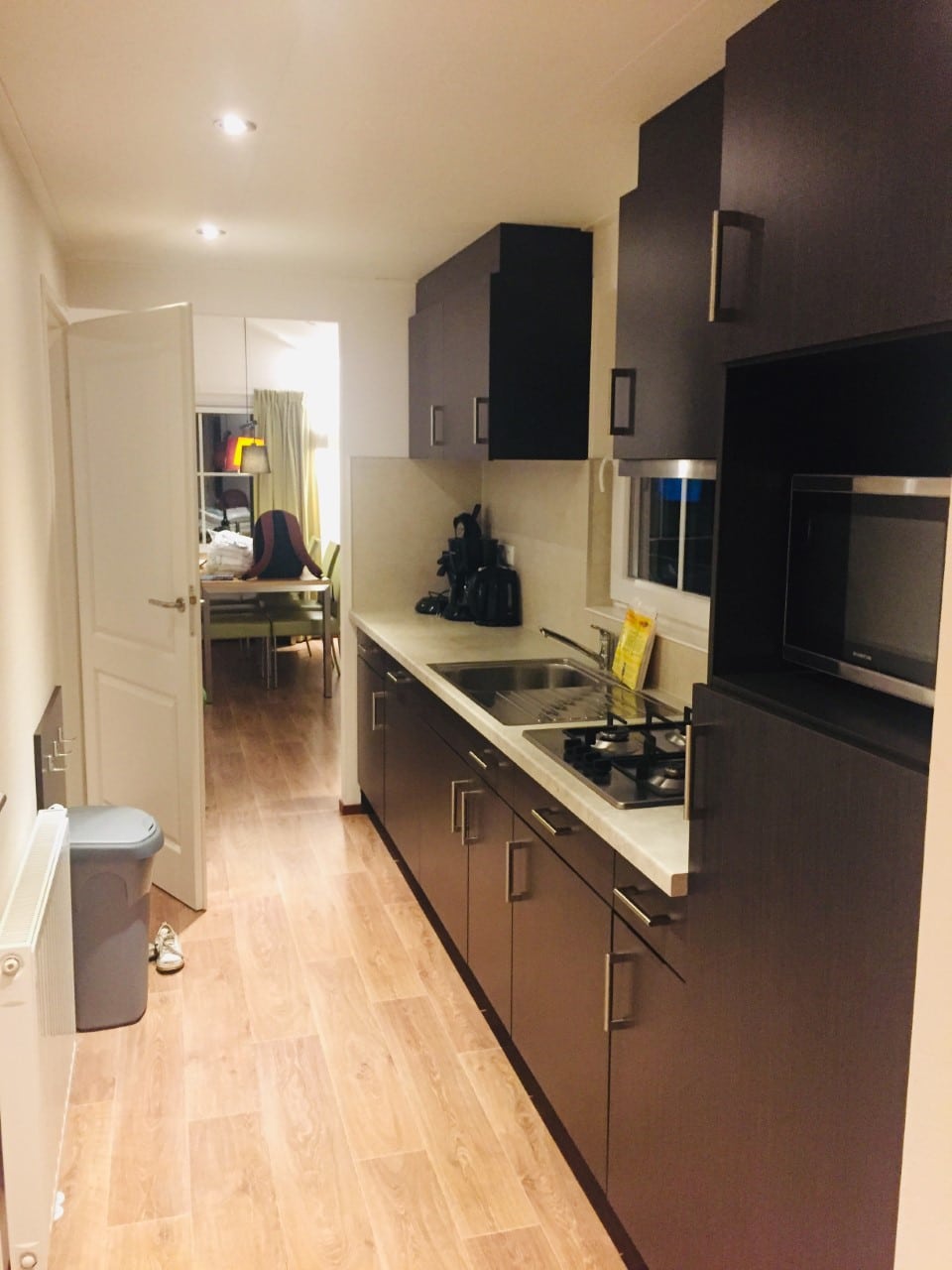 As for the kitchen we were spoilt with all mod cons, a dishwasher, coffee machine and literally anything we could have possibly needed especially if we had also been staying for a full two week holiday.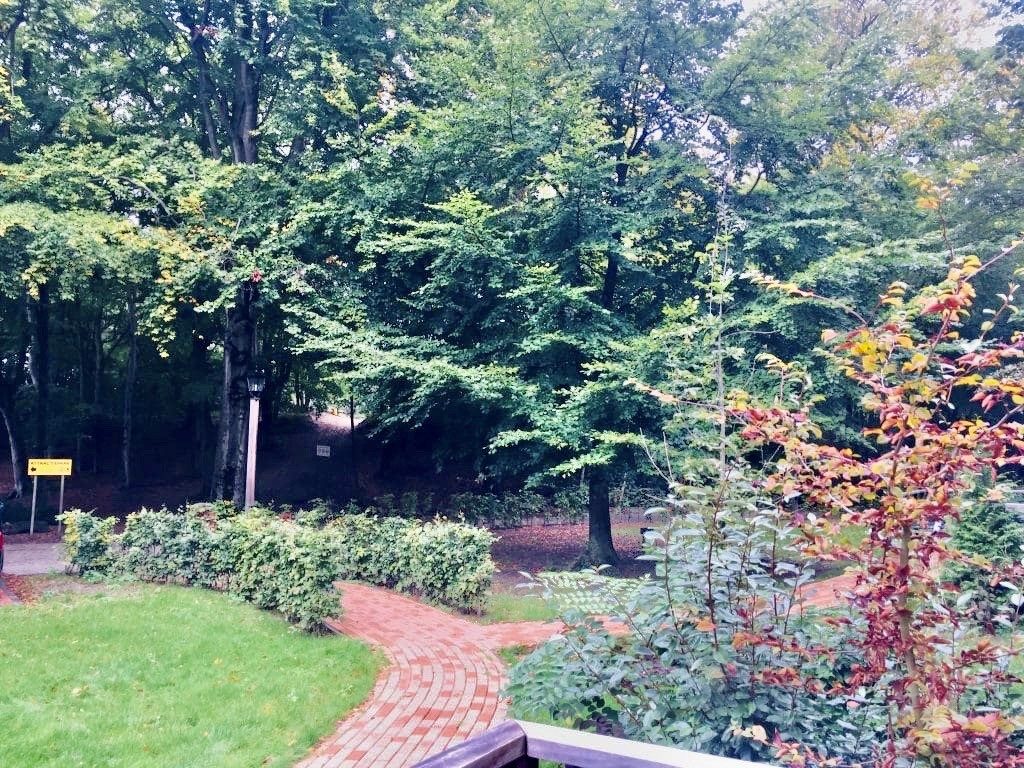 The entrance to our Premium Duingalow itself was lovely, set right on the edge of the woodland in a peaceful spot with access to the dunes a few steps away. There was a tastefully decked outdoor area and wonderfully large lawn which we would have definitely made plenty of use of in better weather. From the lounge you had access directly to the decking area which also had a little stream running alongside it. Parking was also right in front of our Duingalow making access to our accommodation easy. Having bikes meant it was quick and easy (and fun) to get around the park.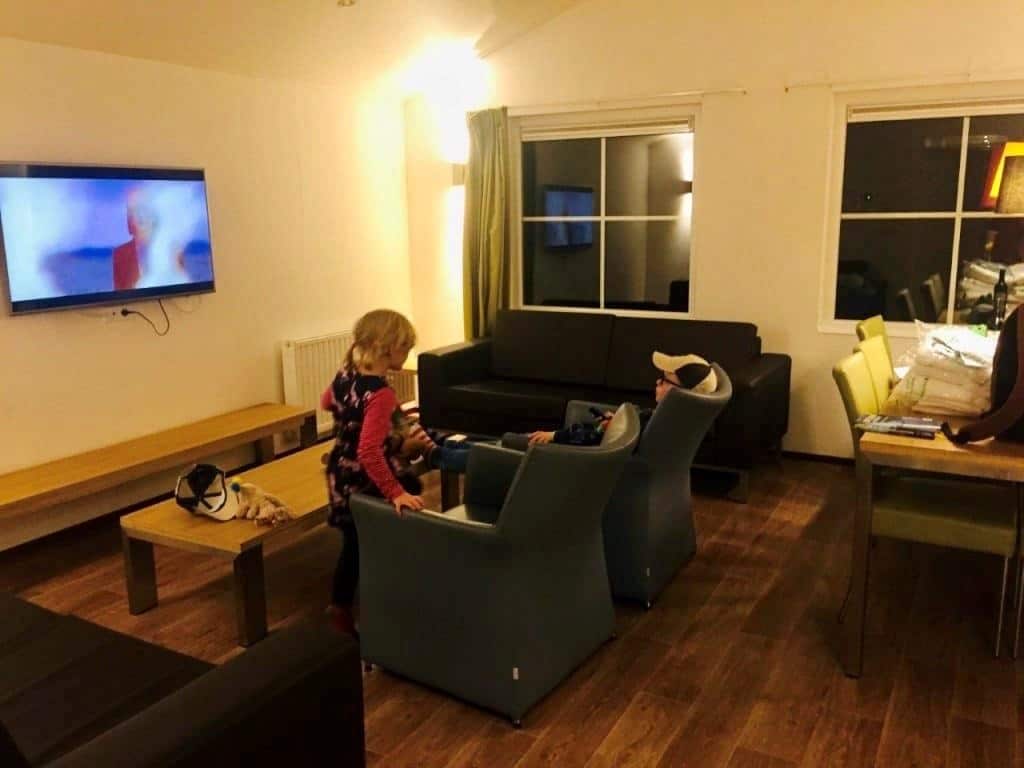 The lounge area was large with a great dining area, two sofas and two arm chairs. To my children's delight there was a TV in the lounge too and it offered a wide range of channels including BBC and Cbeebies which made their day.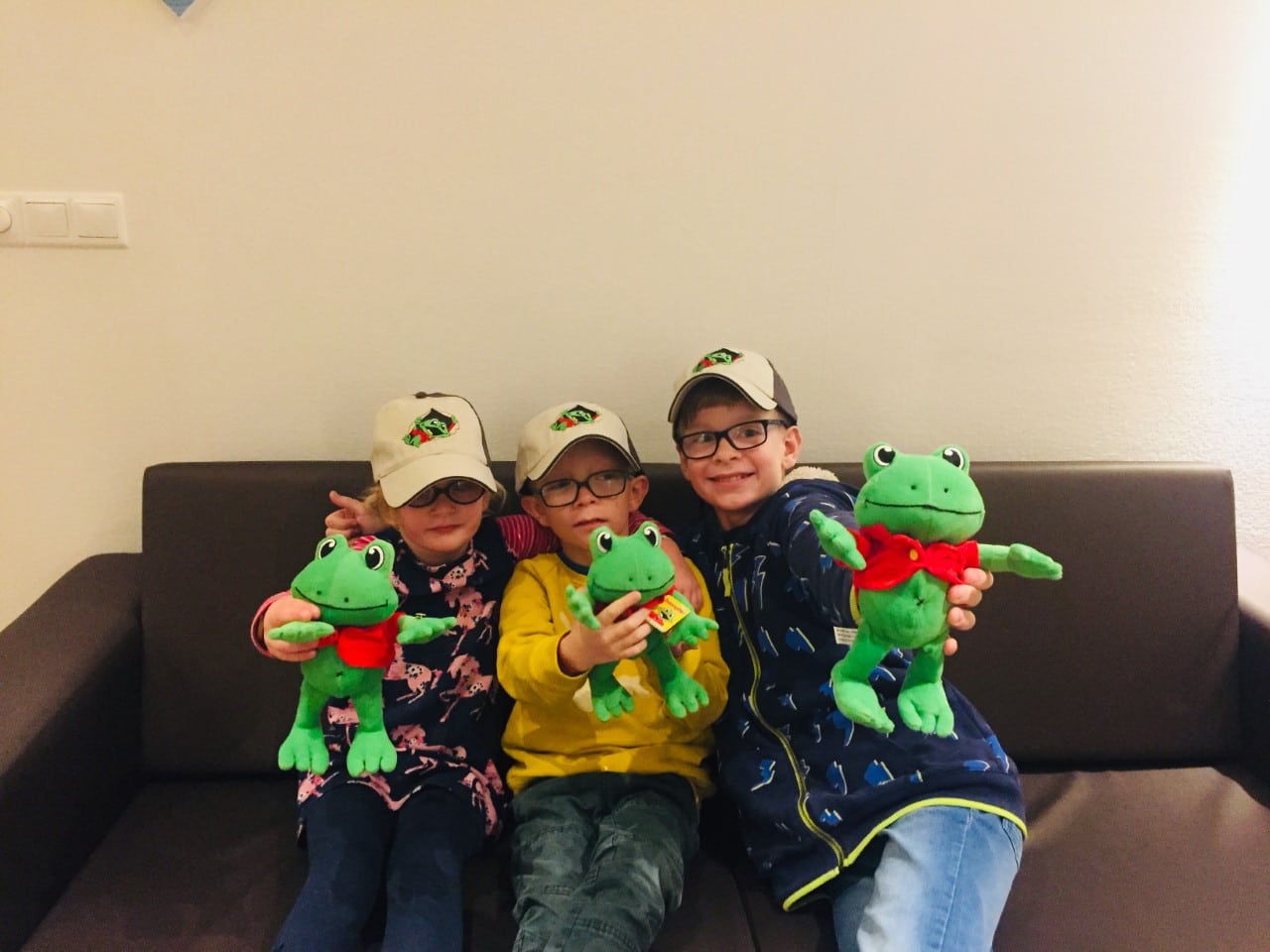 And as we entered the lounge we discovered that we had kindly been left some gifts too!! Thank you Duinrell.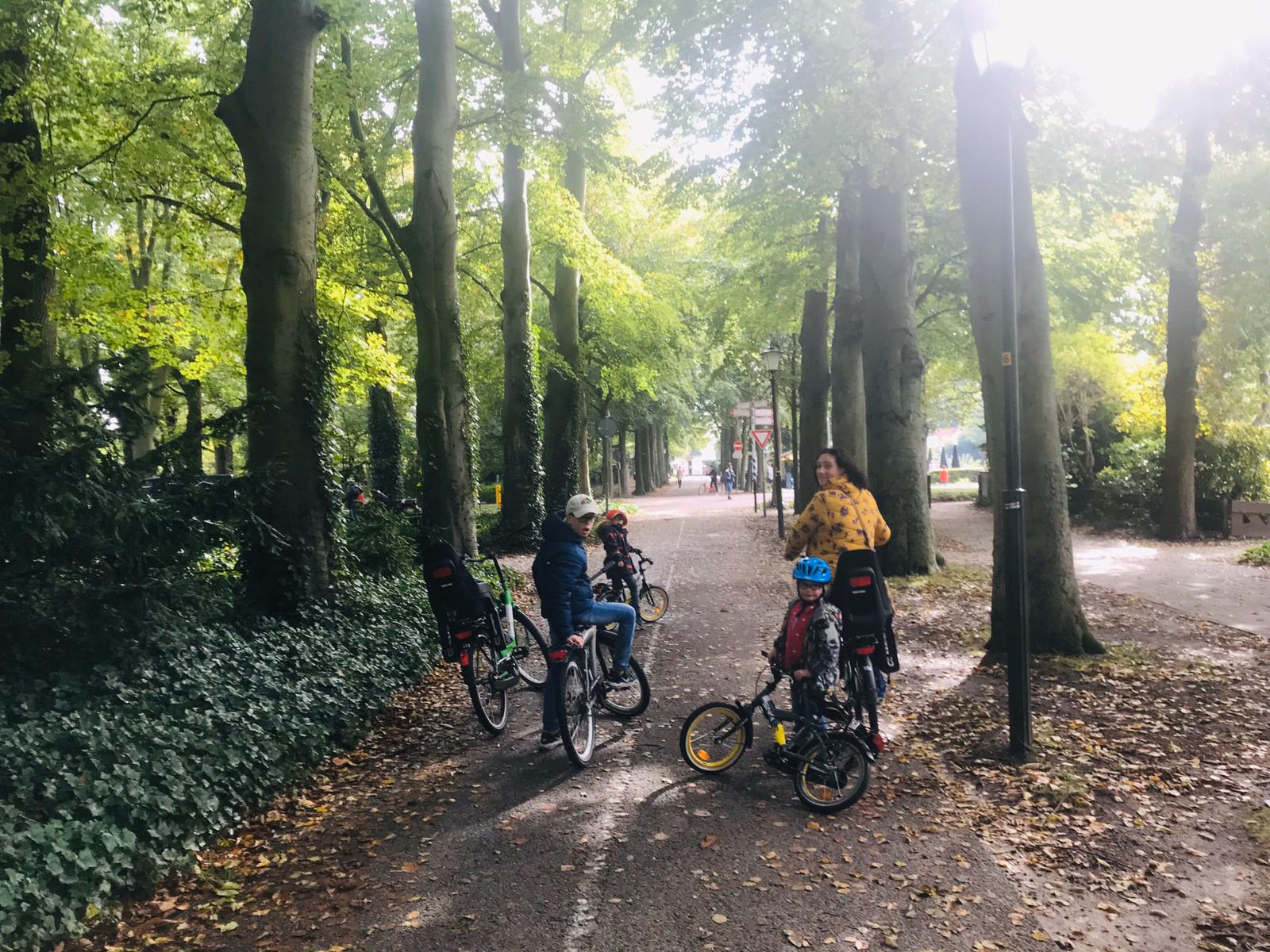 Over the course of the weekend we had a fantastic time enjoying the delights of Duinrell and the local area. Courtesy of Duinrell we had the luxury of bikes for each of us which we took advantage of and took ourselves off site for a bike ride around the local town of Wassenaar.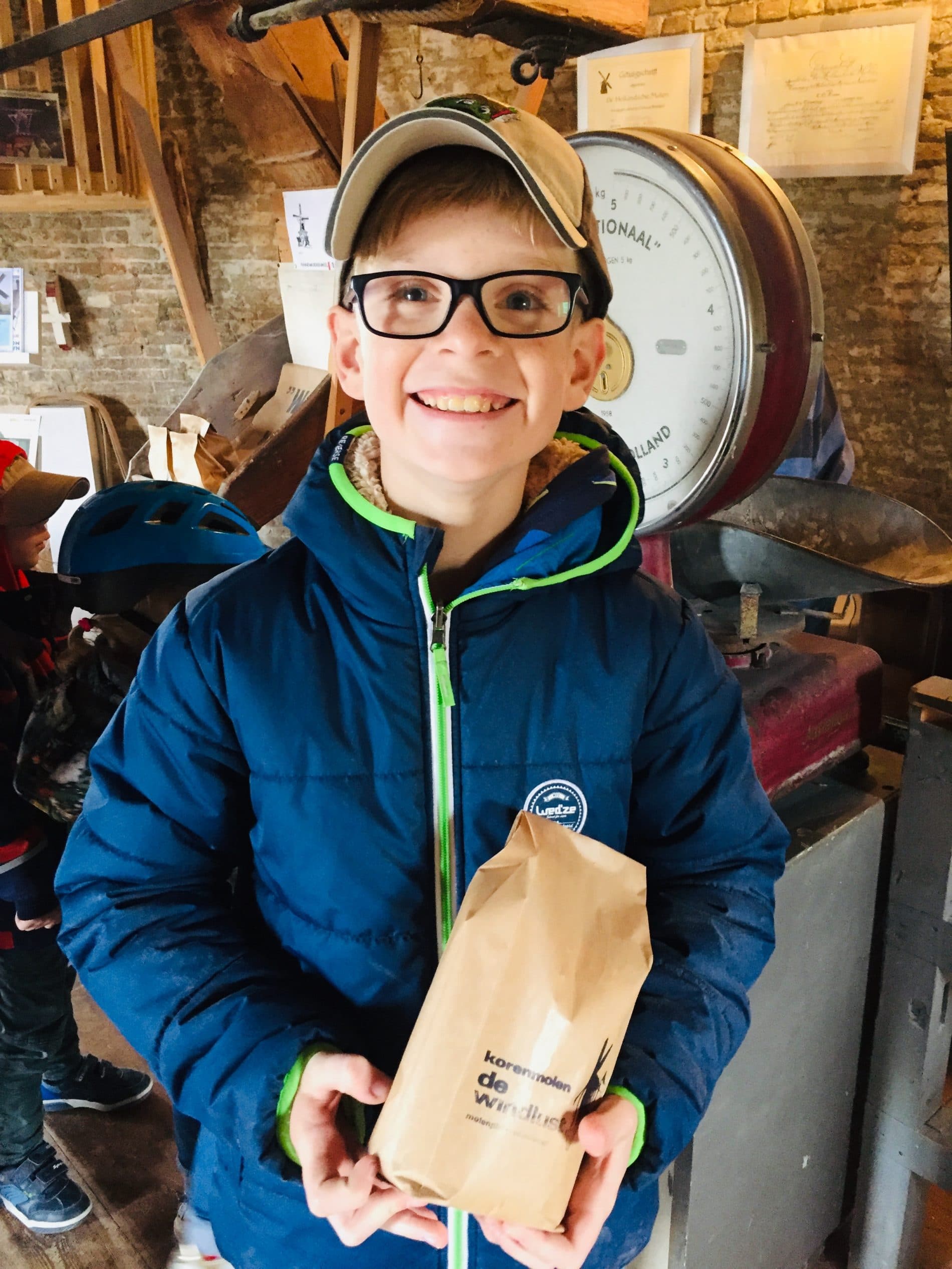 We enjoyed a visit to the local windmill where our children sieved their own flour and got to watch in awe as the men working at the windmill climbed up the sails to carry out maintenance.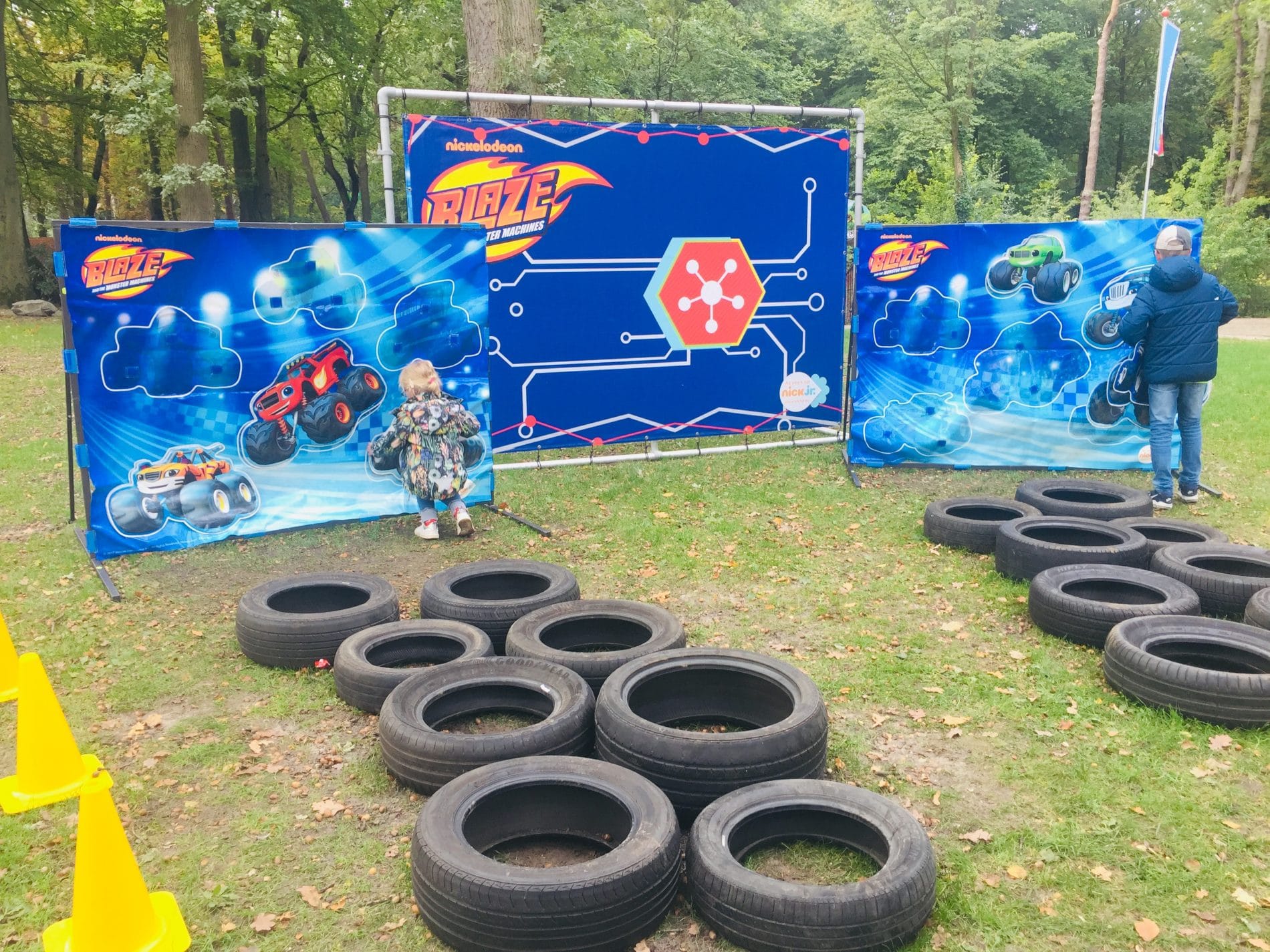 There was also a special event taking place the weekend of our stay to raise money for the Prinses Maxima Centrum, (a charity which supports families whose children are going through treatment for cancer) so there were extra activities taking place throughout the park including various Paw Patrol games which meant that there was a real buzz about the place.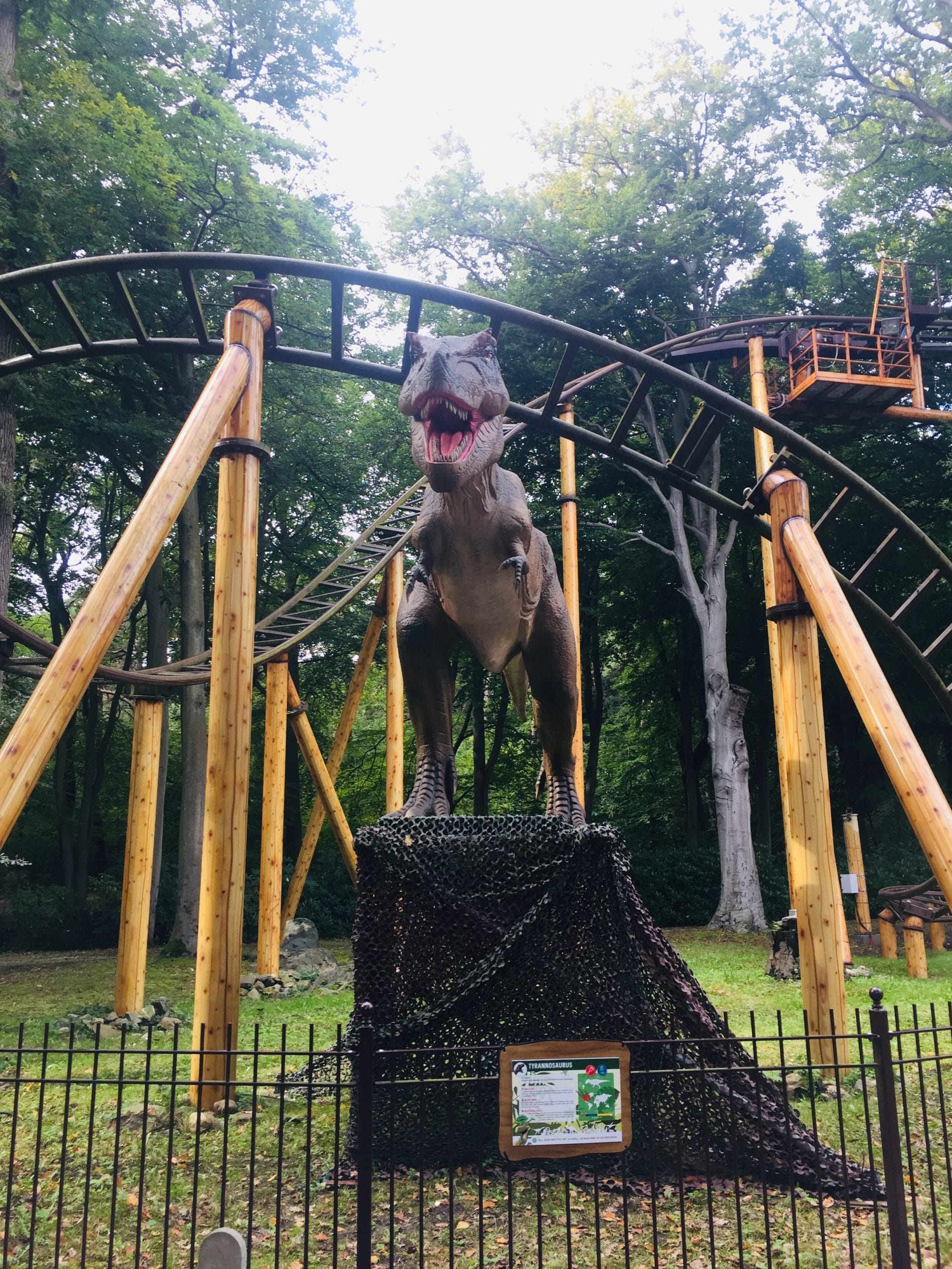 We had enormous fun searching for all the dinosaurs that are hidden all around the park during October.
Laura and I had a blast in the Tikibad trying out the slides we were brave enough for, and checking out the Playa for our Little Clogs families. If you're tall enough we definitely recommend the Triton, we squealed all the way down.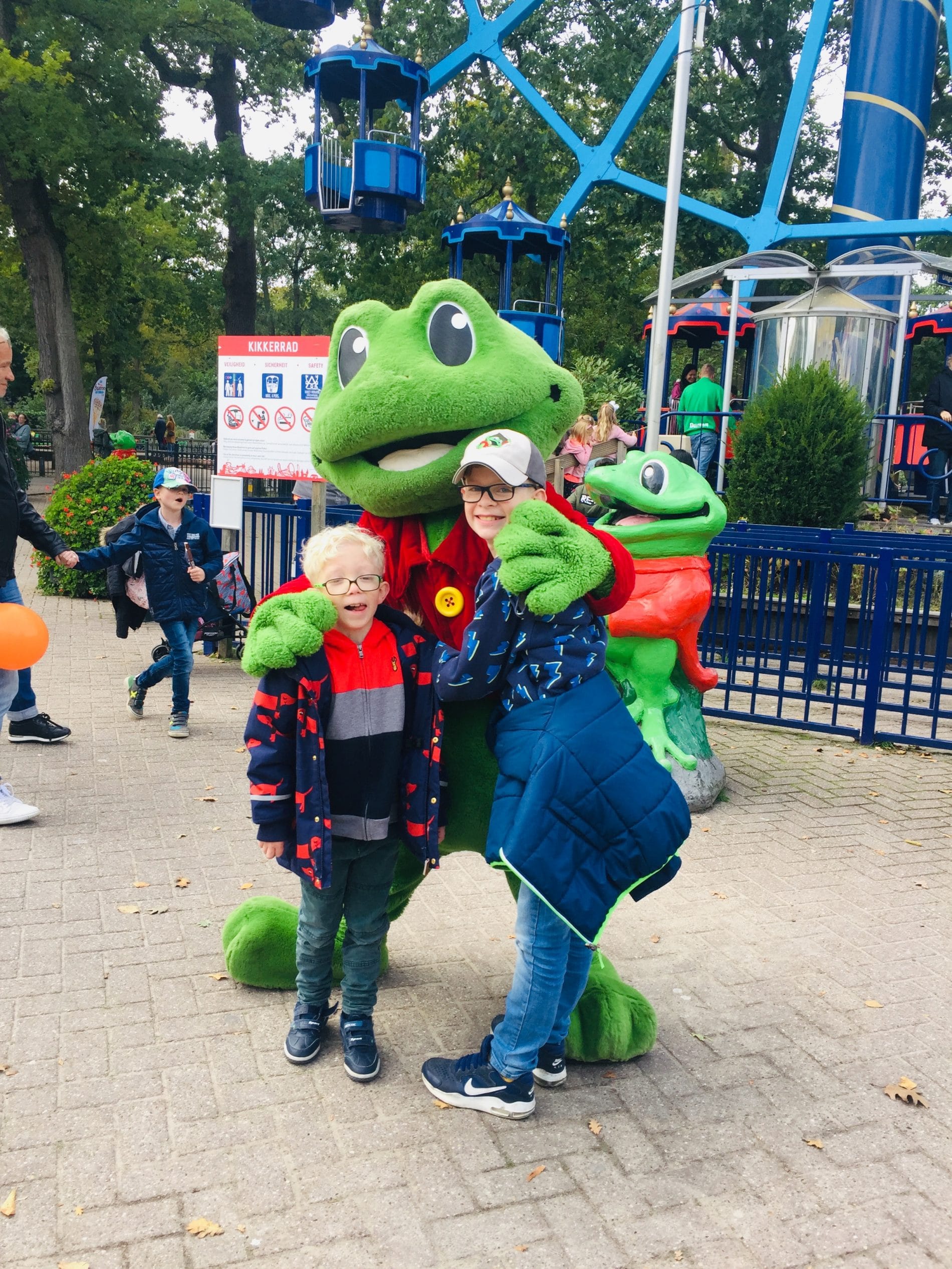 Sadly this brought us to the end of our brilliant weekend, one we hope to repeat soon. As I mentioned we have all had the pleasure of visiting Duinrell many times but this was our first stay in a Premium Duingalow. That said, now we've experienced it, it won't be our last and we can wholeheartedly recommend it, especially to those with young families. As always we will be back soon…Thank you Duinrell we had a wonderful time!
We stayed in Premium Duingalow number 741. For more information about Duinrell and the accommodations they have, please get in touch.
Drop us a line for more info or advice