Duinrell Through the Eyes of a 10 Year Old
Here at Little Clogs we are always keen to visit the parks that we feature in our collection. Duinrell is no different even though we have been visiting here for many many years. It occurred to me on my most recent visit that sometimes the view of our children is the most informative. So for this blog I asked my 'just' 10 year old son Bas to have a go at sharing his experiences. He has been visiting Duinrell from when he was just walking, so he really has an insight into what is fun for all ages. There is no better way for us to know what Duinrell is like for children of his age than to just let him say it the way he sees it, through his eyes. Bearing this in mind the article is written completely by Bas and the pictures are his choice.
Duinrell by Bas
"I've been going since I was 1 and it's changed a lot in those 9 years but I still don't get bored of it and I always look forward to going there again and again. I can see that it's evolving and they make it safer and more fun. They have made many changes in the swimming pool and the new pool looks like really, I mean really fun!!
I'm going to tell you about some of my favourite things to do at Duinrell. A small selection of things I really like to do at Duinrell: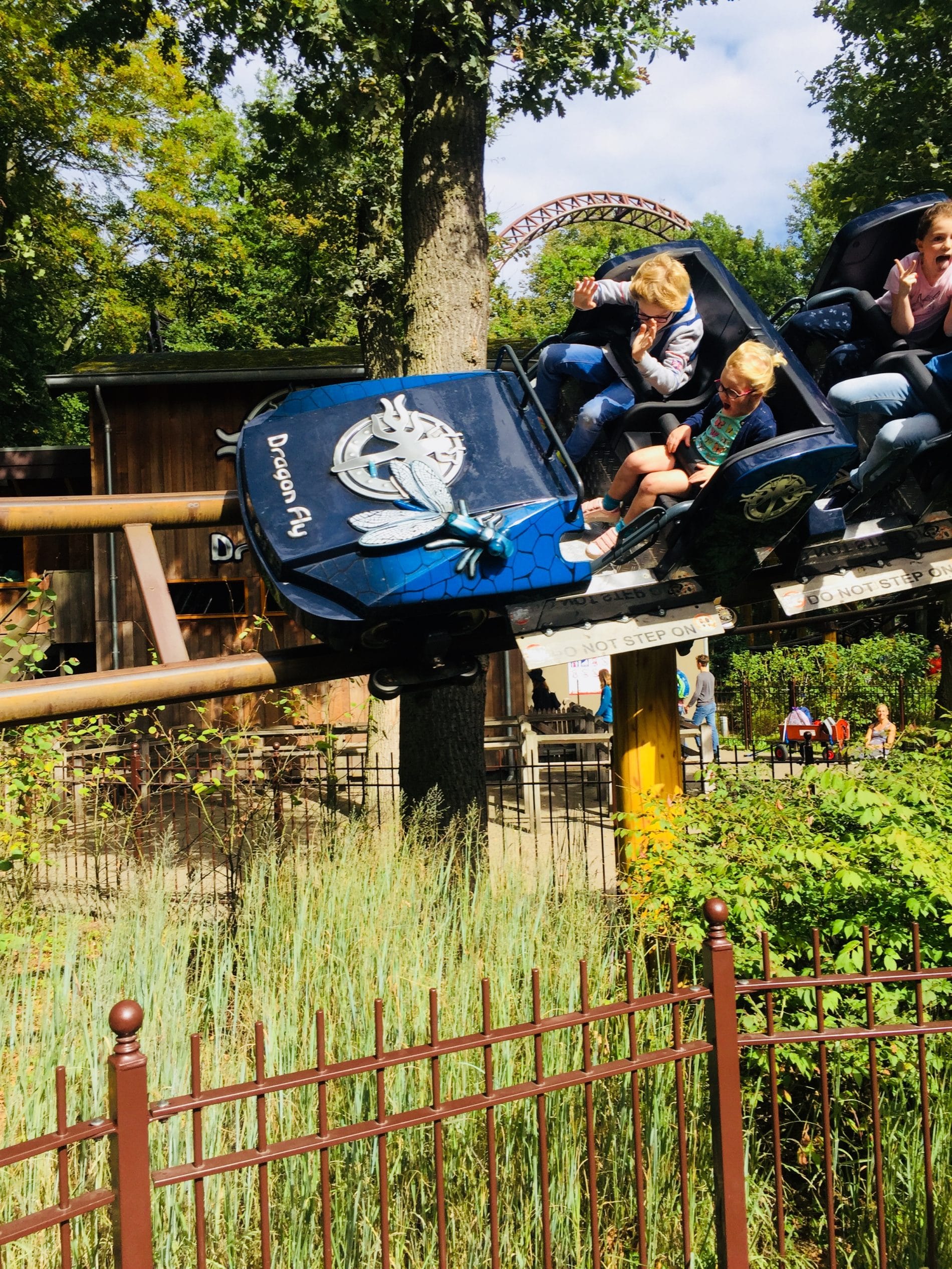 Dragonfly and Kikkerbaan
When I sit in the back of the Dragonfly I can feel the wind go whoooosh over me and sometimes you can see the Kikkerbaan go over or under us as we go along. It's really fun and smooth. I like to sit at the back because then it goes much faster. When you go up really high you go up up and then it goes down and you think yeah!!! You go down and up and then sideways in a circle where people stand in the middle and then you go into the last straight. At the end you run out and then go right back round to the start again and again and again.
I also like the Kikkerbaan as it goes tick tick tick as you go up and before you go whooshing down you think oooohhh what's going to happen. I mean this in a happy way not a scared way and then when you go down you say weeee. At one point you get to a bend where you tilt sideways and then it feels like it goes really fast around a tree and in my opinion this is the best bit of the Kikkerbaan. Here they make a photo of you.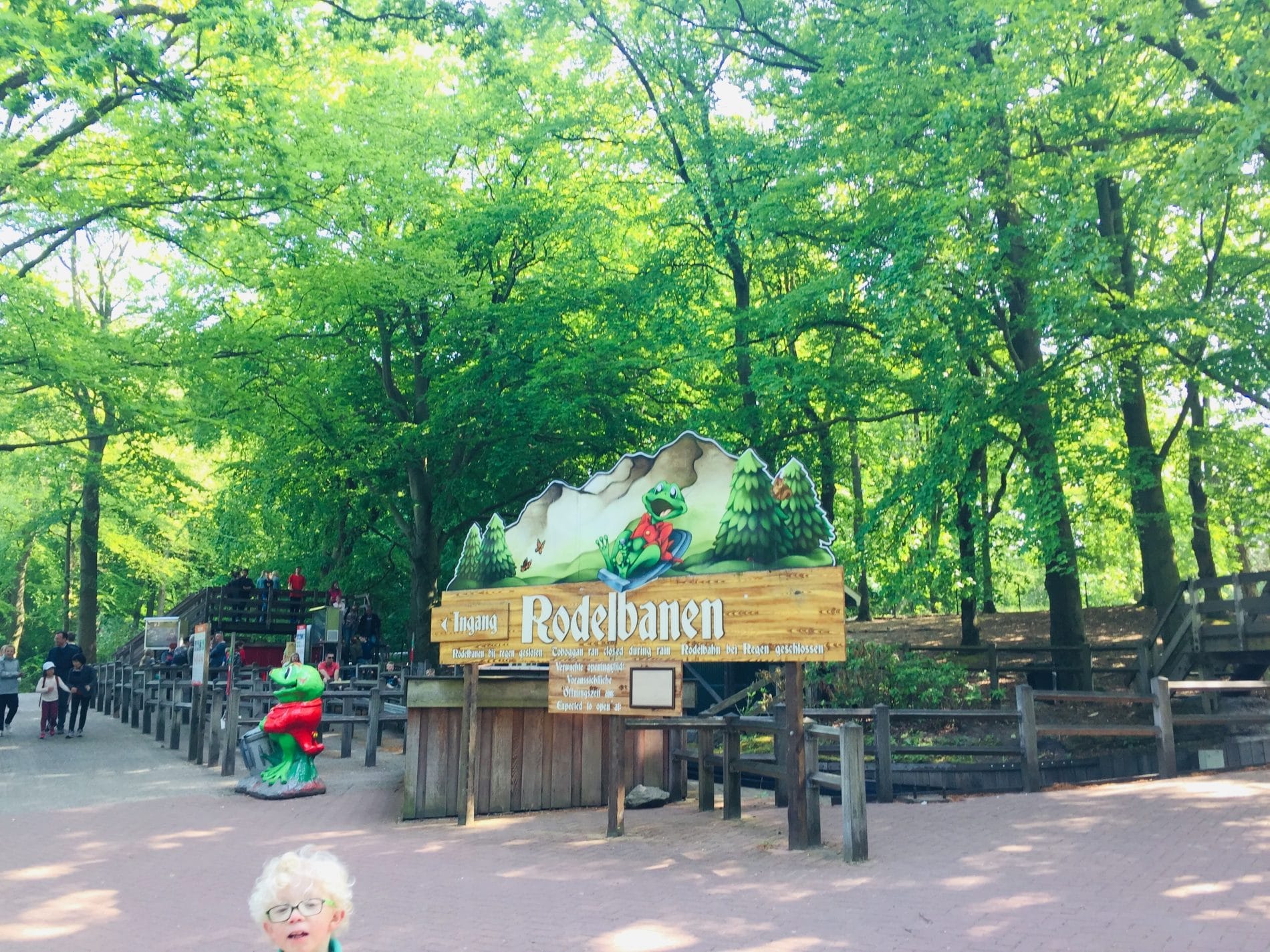 Rodelbaan
When you get over a little bridge at the entrance to the forest then you can already see the Rodelbaan and people queuing for their turn. When you get on it's really nice because you go up really high and then when you go down the hill you go over the bridge and get to see the people come up and you get to have a ride through the forest. I like it because it feels safe. I did have to wait a long time though to go on this ride as I kept measuring myself every year until I was 140cm and can now finally go on it. The waiting was totally worth it. I like it because it's just really fun and smooth and you can control your speed all by yourself.
Aquashute
Normally I go on the Aquashute by myself or with my Papa. But we like to do a race and see who is the first one down. At the end there is a computer that tells us how fast we went. Sometimes my Papa wins because he goes 41km per hour and I go 40km per hour. It's just really fun. You used to have to take your little sledge thing all the way up the ramps to the top and that was really tiring but now there is a machine that takes it all the way to the top for you. Now I like to just go again and again. I zoom down. I like it because when it starts to tilt at the top I think I wanna go back, stop, stop, stop!!! When you go down you think, this is actually really, really fun.
When we last went I got my Mummy to go on it and it was really funny because she got all wet and I didn't.  It's in a really handy spot too because it's right next to a bicycle track area where my little brother and sister like to play while I go on the Aquashute.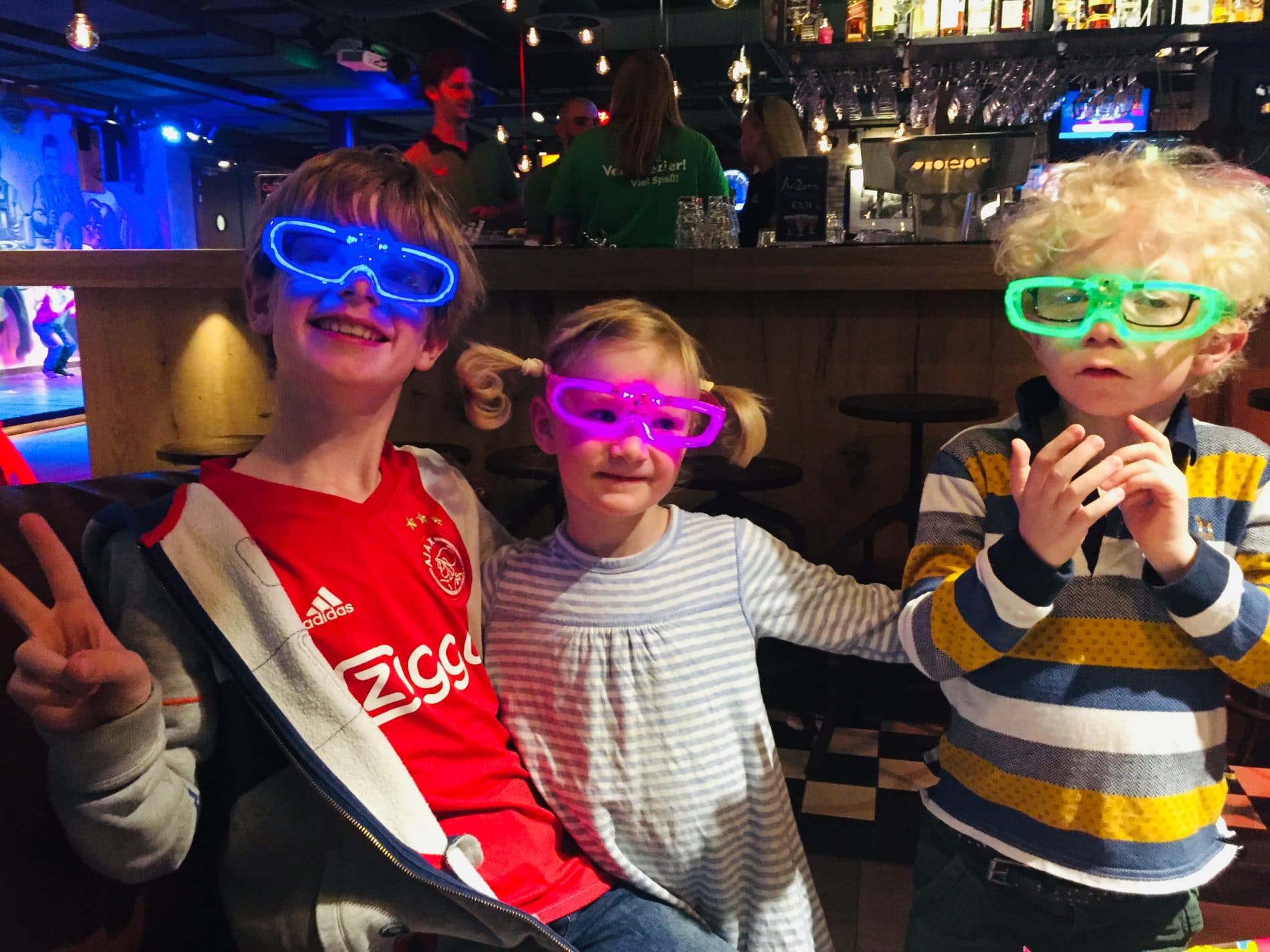 Disco and Games Room
The disco I like because the dances are really nice and it's not too late when it starts, so we are allowed to go. Then it's also really nice because there are some people who do some dance moves and you can copy what they do, a bit like Just Dance. Sometimes when the disco is finished there is karaoke and that's lots and lots of fun because there are so many songs you can choose from.
There are lots of fun games, machines and a bowling alley too. They are right next to the disco and bar, so it is easy to get a drink and then go back and play some more. I get some money from Mummy and Papa to play and then because everything is really close together, when you've finished one game and you want to play another, you don't have to go really far to find the next fun game. I also like to play air hockey and I hope my Mummy and Papa will let me play snooker too one day.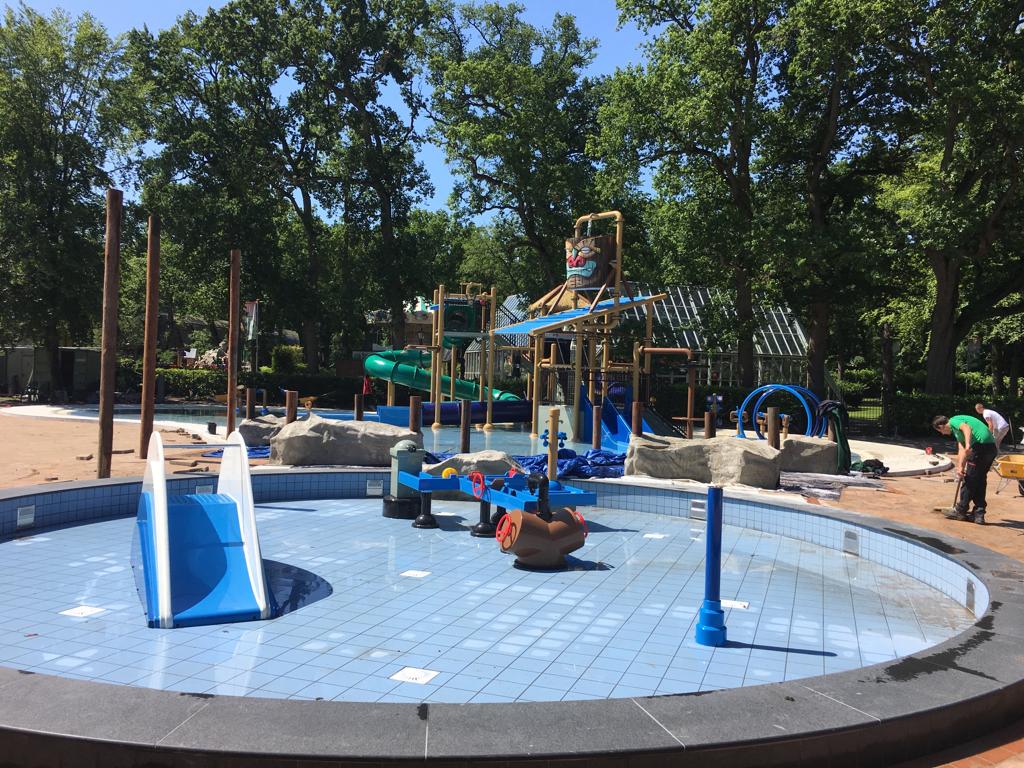 TikiBad
It's a really nice place and there are lots of different slides that are really fun. I haven't done them all yet because I'm not tall enough. My favourite is Triton because you sit in a ring as a pair. I go with my Mummy or Papa. When you come whizzing down you go into a cone thing and you whizz up and down the sides, back into a slide tube again and then a cone 3 times. You whooooosh down and it's so much fun and I just like to go back on again and again.
I absolutely love the wave machine! I go there every 20 minutes when the huge horn sounds to let you know they're going to start. When it goes I like to jump over all the waves. It's really fun in the shallow end as they come up really high and crash against you. In the deep end you can dive under or jump on or over them.
When we were at Duinrell last time we saw that the new outdoor pool was nearly ready and I really can't wait to try that out when we come back next!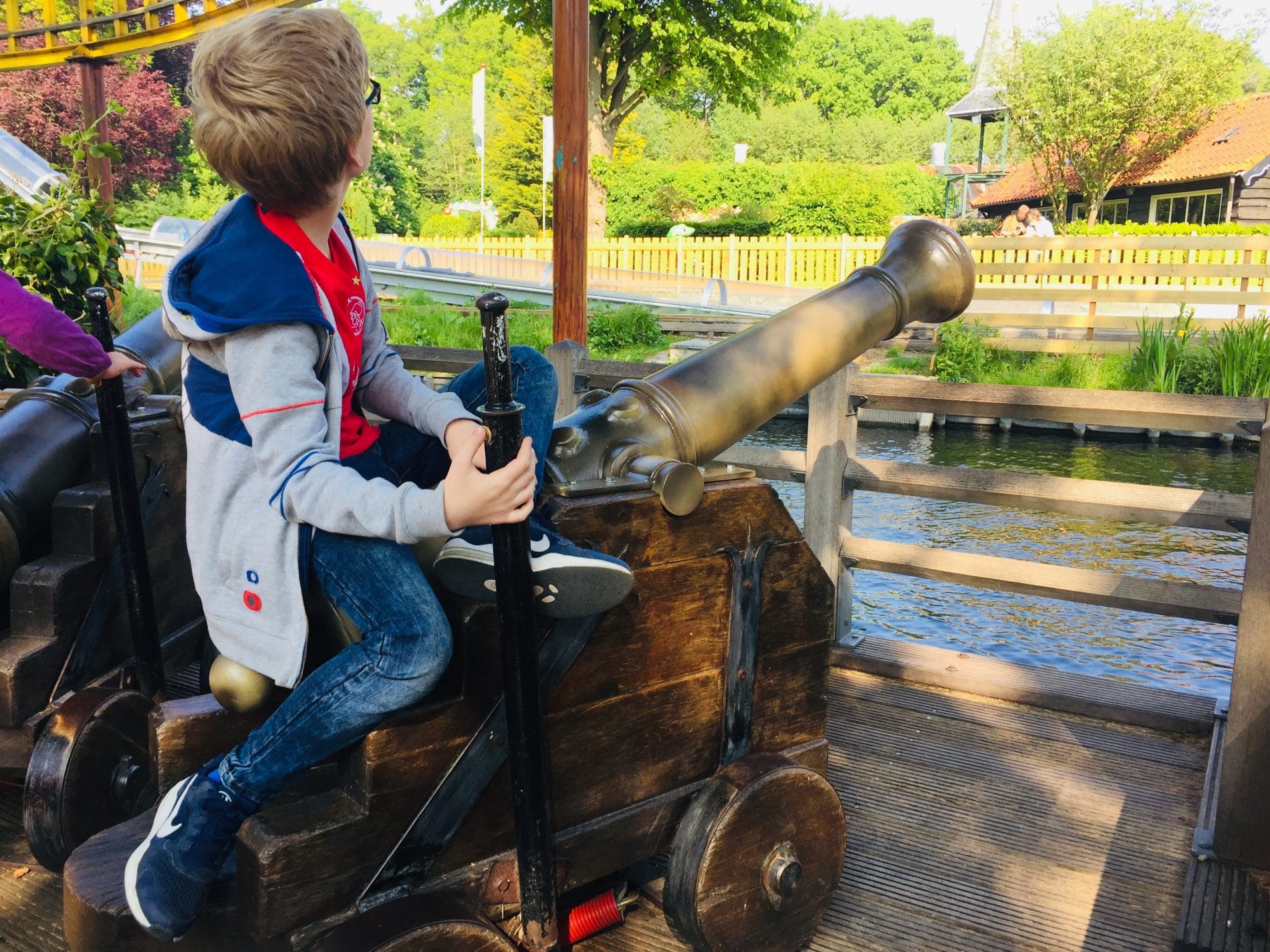 Rowing boats
When you go in the rowing boats and you set off let's say into the water, then you think to yourself this is great, because it just gives me this feeling. Just beware though not to go too far to the right because there are canons that people can shoot water at you. I recommend you don't try it out because you will get very wet!
It's also really nice to be in control of the canons because when people do go close to them they don't expect you to shoot water at them and they go 'oooh where did that come from?' They get really wet and I laugh my head off. All around you you can see a very big castle, a big ship, the Aquashute and lots and lots of trees, it looks very nice.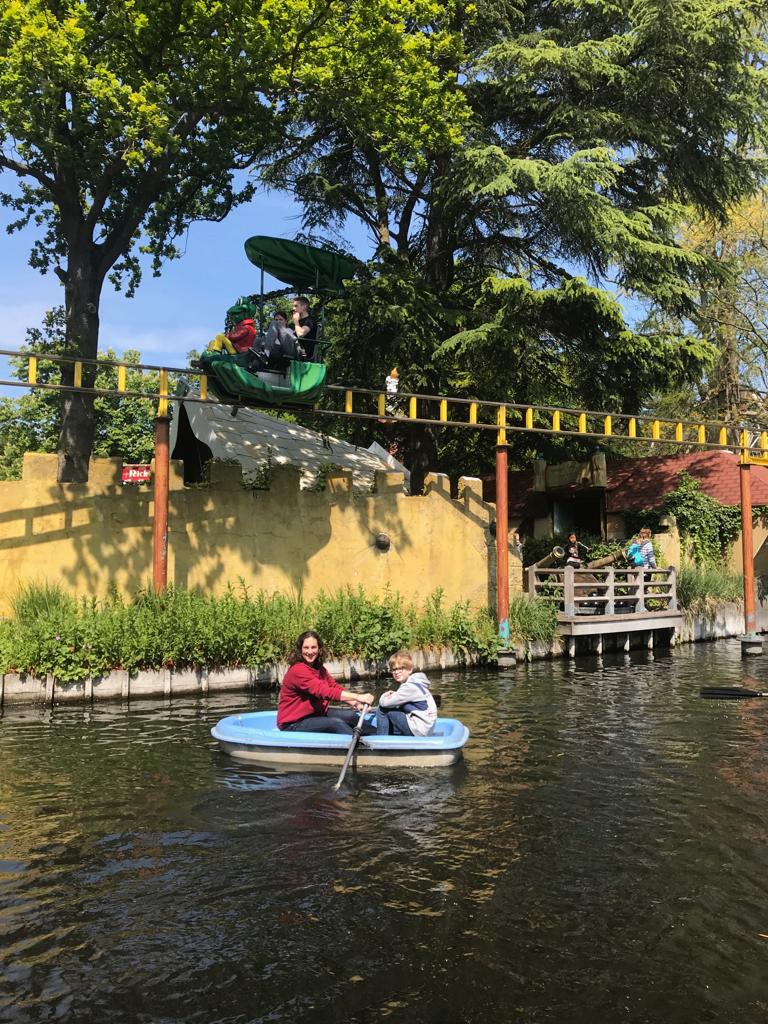 Now I've told you about some of my favourite things at Duinrell I want you to know that Duinrell is really a place for people to enjoy of all ages. I can't wait to go back again!!!!!"
BOOK NOW   Drop us a line for more info or advice