5 Reasons to Holiday in Holland or Belgium This Winter!
When we chat to people about Holland and Belgium their first thoughts are usually of city breaks, not of the huge beaches, enchanting woodlands or all the places to visit with babies and toddlers. These are perfect destinations for a winter holiday.
The holidays in our collection have been selected for their locations in beautiful nature, close to the beach or in woodlands but the main towns and cities are also within easy reach. And winter is a really magical time to visit Holland and Belgium. The famous cities come to life with their Christmas markets, light shows, ice skating rinks and festive lights, whilst inside, the little cafés seem even cosier with misted up windows, candle lit tables and, if you want to sit outside, there are blankets and outside heaters to keep you warm. In Holland the canals often freeze over in the winter and become a huge network of ice skating pistes! Picture postcard medieval cities light up under twinkly fairy lights, illuminating the cobbled streets full of horse-drawn carriages and chocolate shops.
Winter is something these destinations do really well. You can experience the winter wonderland of the main cities whilst also enjoying an invigorating stroll along the beach or a wintry walk through the forests. Most of the baby and toddler friendly holiday parks in our collection are open all year round with warm indoor pools, play areas, inviting restaurants and cosy accommodation. And many of them have great offers for the winter months. 
Here are our 5 top reasons to visit Holland or Belgium this winter!
1)  The Christmas Markets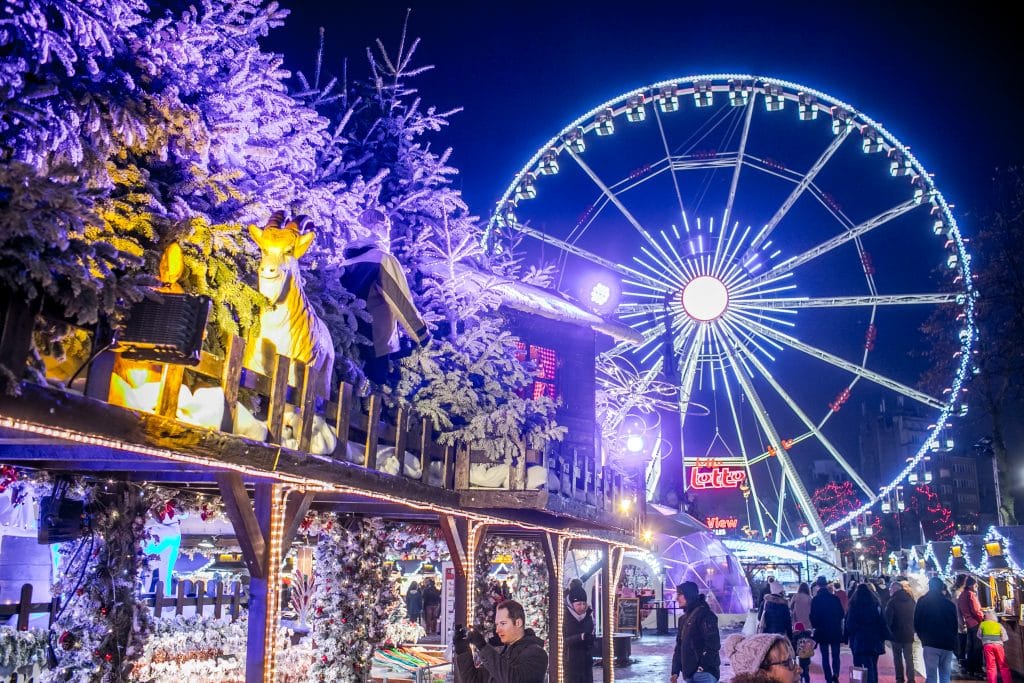 Copyright: Visit Brussels – Eric Danhier
The Christmas markets in Belgium are some of the largest in Europe. In Brussels the whole of the Grande Place is filled with little wooden cabins, a big wheel, a huge Christmas tree and hundred of lights. The air is filled with the scent of pine trees, mulled wine, roasted chestnuts and warm waffles. In Gent it is a similar picture with hundreds of little huts selling food and crafts, an ice rink and a back drop of the Castle of the Counts.  
Holland also has some magical Christmas markets, the largest being in Dordrecht, Maastricht and Deventer. Streets and shop windows are often transformed into scenes from the olden times and Deventer plays host to the Dickens festival where streets come to life with characters from Dickens novels and there are carol singers, traditional food and drink and crafts. Stay at Landal Coldenhove or Landal Rabbit Hill which are just a 30 minute drive from Deventer, or at Mooi Zutendaal in Belgium, just 15 minutes drive from Maastricht.
Or why not visit the only floating Christmas market in the Netherlands on the Rijn in Leiden just 20 minutes drive from Duinrell? Stay at Duinrell over Christmas and enjoy the thrills and spills of the Tiki pool, a selection of attractions in the theme park, and daily children's activities such as marshmallow roasting and lantern making. The Leiden Christmas market will be running from 14th to 25th December 2019.
2)  Ice Sculptures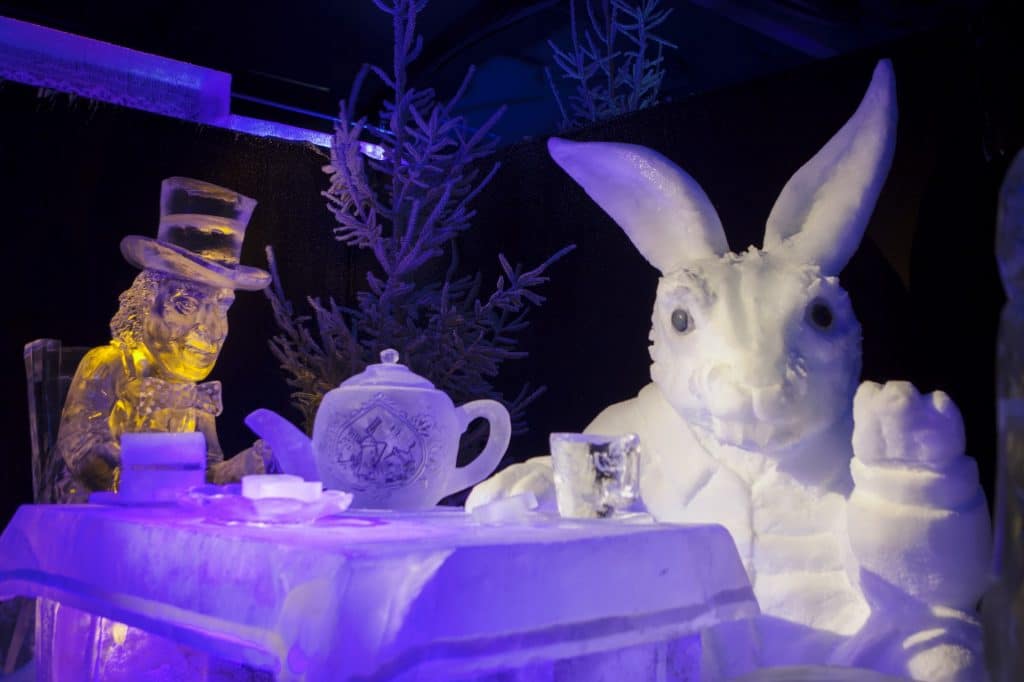 The largest ice festival in Europe is in Zwolle in Holland, just a 15 minute drive from Landal Landgoed't Loo. Running from 14th December until 1st March, the best ice artists in the world gather every year to create detailed sculptures. Each year there is a different theme, for example, characters from children's stories or scenes from well known films. The theme this year is a "journey through time" and you will find dinosaurs, steam trains and astronauts! A massive 275,000 kilos of snow and 275,000 kilos of ice are used! There is even a Winter Wonderland Children's Plaza with free fairground rides and fun attractions for little ones!
3)  Light Festivals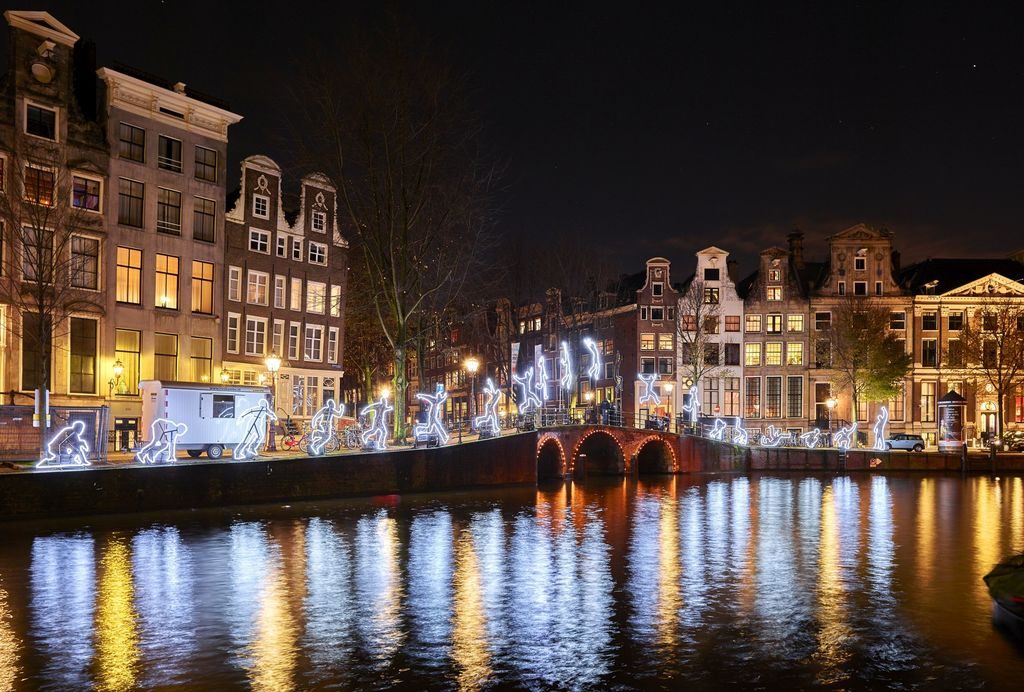 Copyright: NBTC
Every winter Amsterdam's canals are lit up by light artists from around the world. You can do this as a walking tour which is shorter for children or take a boat trip along the canals. Boat companies offer different types of trips, including hot chocolate, soup, cheese and wine or dinner cruises while you take in the light show dotted around the famous monuments of the city.  In Belgium you can visit Bright Brussels light festival which usually takes place during the 3rd week of February and Gent has a spectacular light festival which takes place every 3 years at the end of January. 
4)  Winter Efteling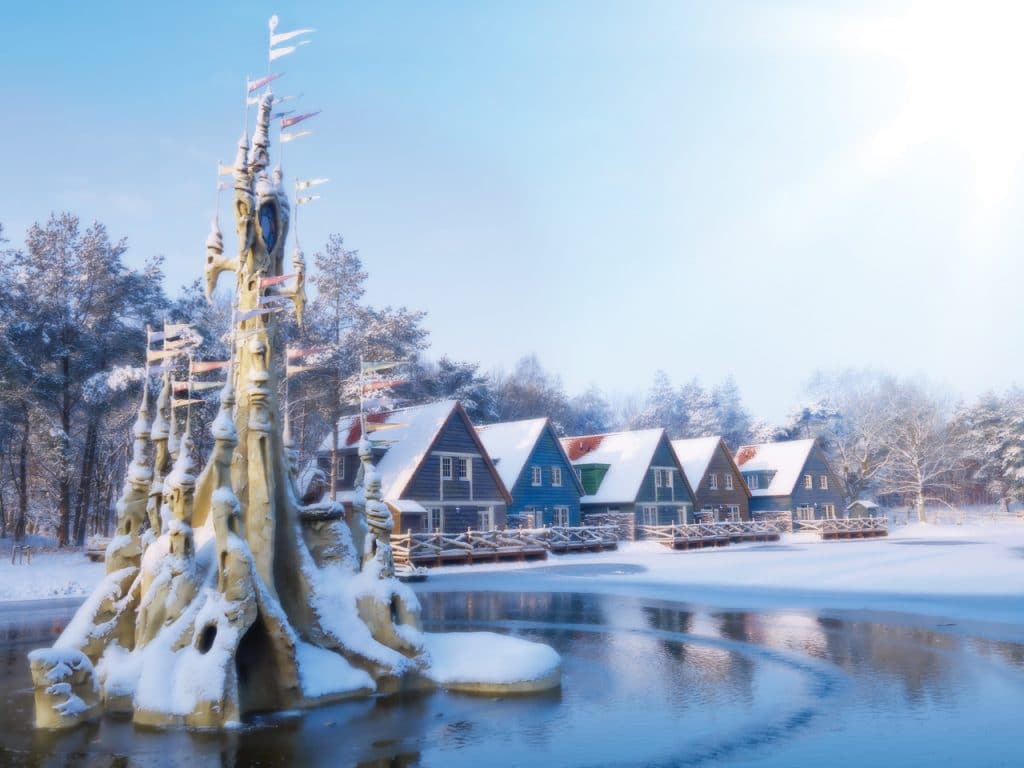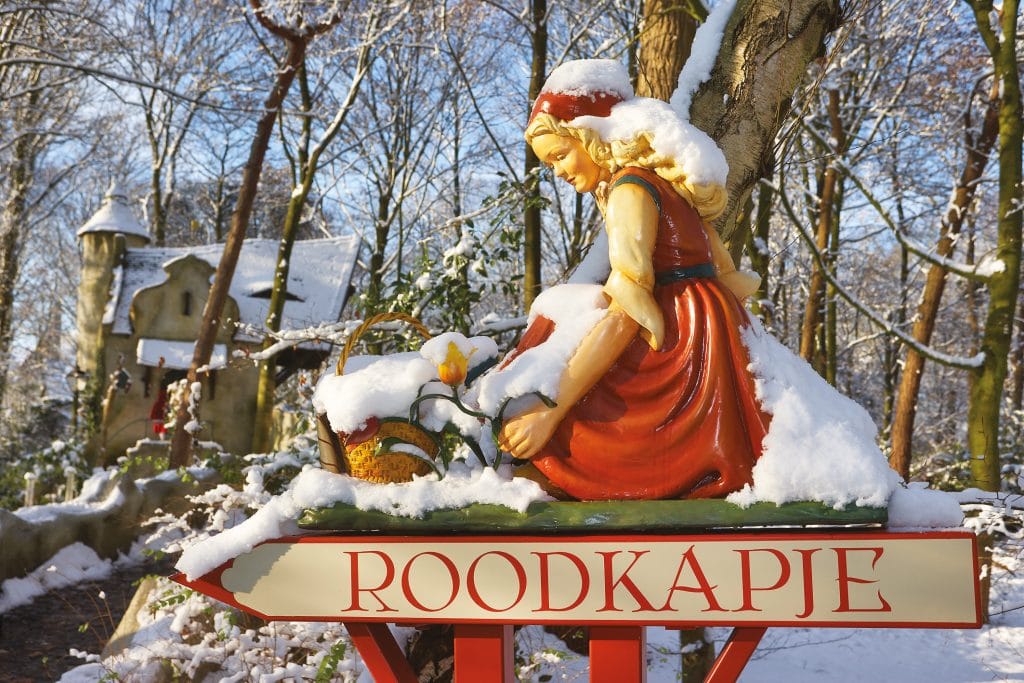 Copyright: Efteling
The Efteling theme park is open all year round but winter is certainly a magical time to visit as Efteling transforms itself into a world of twinkly lights, ice rinks, snowy forests and you can even go cross country skiing. In the fairytale forest the fairytale character's houses become even more enchanting when they get an extra special sprinkling of winter magic! You can stay at one of Efteling's holiday villages : Bosrijk or Loonsche Land or in the Efteling hotel with its fairytale themed family rooms. Winter Efteling runs from 11th November until 2nd February.
5) Walks Along the Beach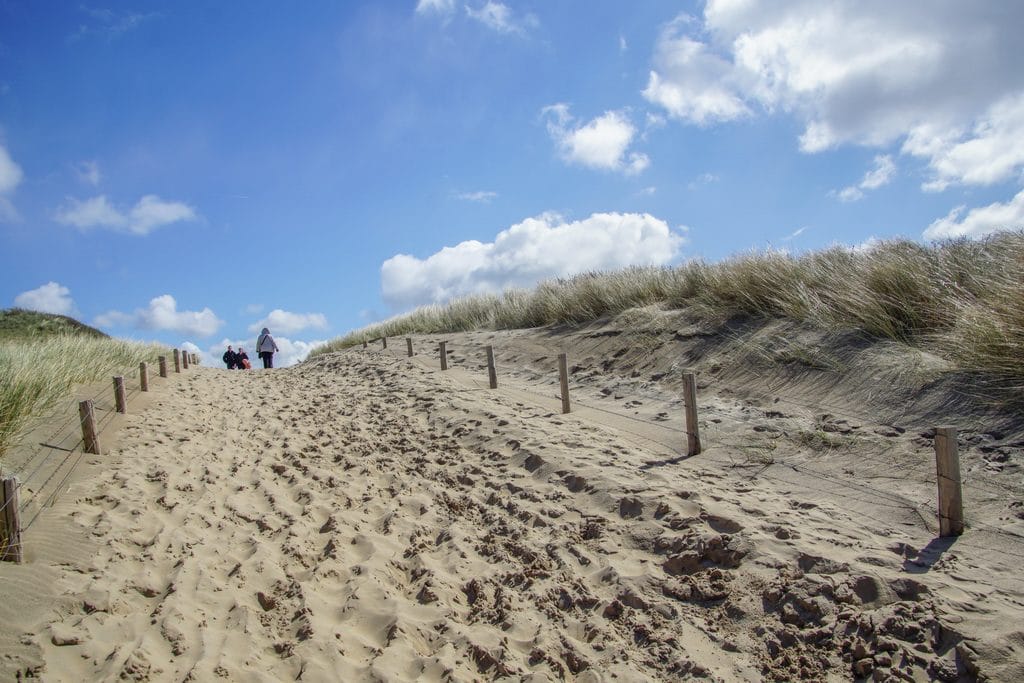 Copyright NBTC
The beaches in this part of Europe are some of the widest and cleanest you can find. Perfect for summer holidays but also to wrap up warm and go for long walks along in the winter. Fresh sea air and a hearty fish dish in one of the cosy seaside beach restaurants will calm the most energetic toddler! Stay at one of the Landal parks, perhaps Ouddorp Duin , Nieuwvliet Bad or Sluftervallei and enjoy a bracing winter walk along the beach and dunes.
Landal have a special winter offer on starting from just €99 for a 4 night Monday to Friday stay. Offer is valid for stays in January and until 17th February 2020.
Drop us a line for more info or advice