Sun, Sea and Sand Sculptures!
The Belgian Coast beaches are so huge they have space for a whole host of fun things to see and do including playgrounds, watersports, stripy retro beach huts and, in Ostend every summer, the world famous sand sculpting festival!
Belgium is famous for many things and the sand sculpting festival which this year takes place from the 22nd of June until the 8th of September 2019 on the main beach in Ostend is a must-see. It is officially the largest sand sculpting festival in the world! Artists flock from far and wide to set up shop on the beach where you can watch them creating their masterpieces! The whole area is a circuit of about 1km and they put down special pathways for wheelchairs users and buggies to make getting around it easier. Something like 7 tonnes of sand is deposited there each year and by the end of June has been masterfully crafted into sculptures, some of which reach 12 metres in height and each year has a different theme.  The last few years have seen celebrity sand sculptures such as Elton John, Prince and Queen. Disney characters  and scenes from the likes of Frozen, 101 Dalmations, Pirates of the Caribbean, Moana, Snow White and more.  The theme for 2019 hasn't been decided yet but rumour has it it might be fairytales!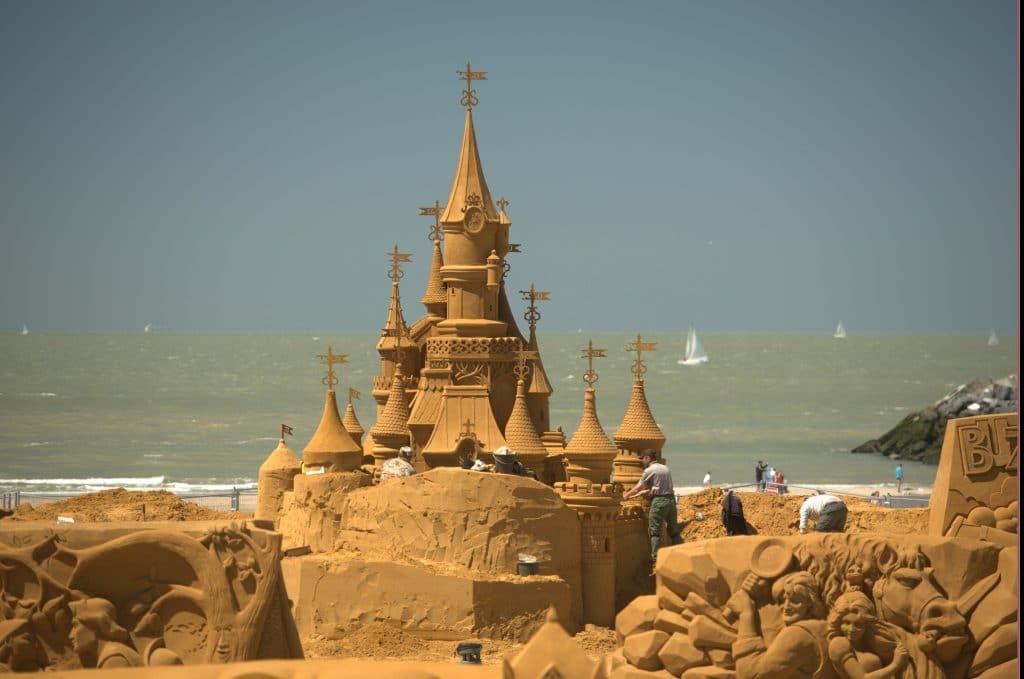 www.sandsculpture.be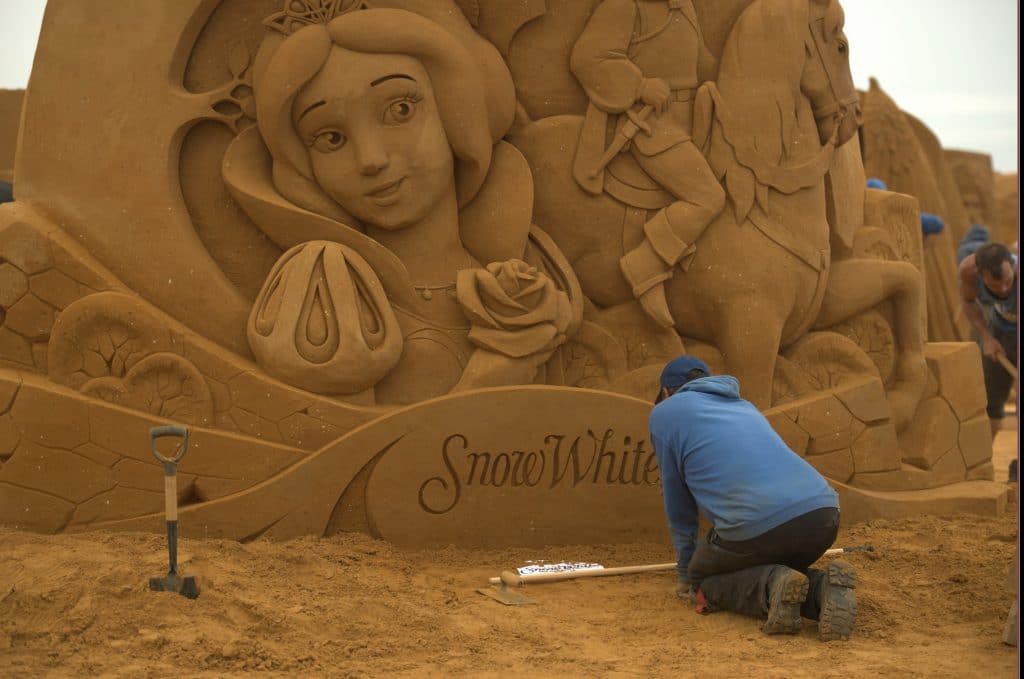 www.sandsculpture.be
Ostend
Ostend is the largest resort on the Belgian Coast and is often referred to as the "City by the Sea". It is an extremely well connected beach resort with its own airport and train station. It is also well served by the coastal tram. It has over 7km of wide, sandy beaches, a famous casino and a large port where you can watch the ships come in! The seafront promenade is clean and full of places to eat, drink and play. Ostend is also well known for its superb seafood and its shrimp croquettes are some of the best we've tasted!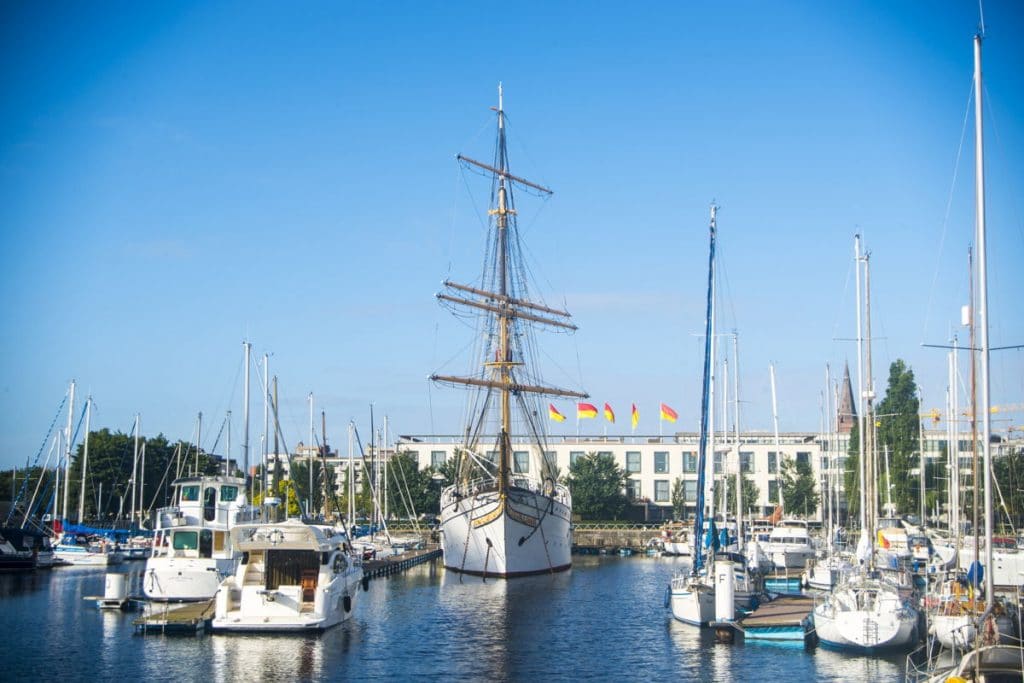 Walking distance from the centre is the Maria Hendrika Park which has 2 play grounds, a duck pond and plenty of space for little ones to let off steam, as well as snack bars and picnic areas.
Where to stay
Sunparks De Haan is just a 20 minute drive or 40 minute tram ride from Ostend. The coastal tram stops right by the beach in Ostend where the festival takes place. A day pass for the tram costs €7 per adult and €4 per child (children under 6 travel for free). Sunparks is part of the Center Parcs group and has a subtropical swimming paradise as well as plenty of activities and places to eat and drink. It's also only a 15 minute walk to the beach and a 20-30 minute walk into the centre of De Haan. The tram stop is a few minutes walk away.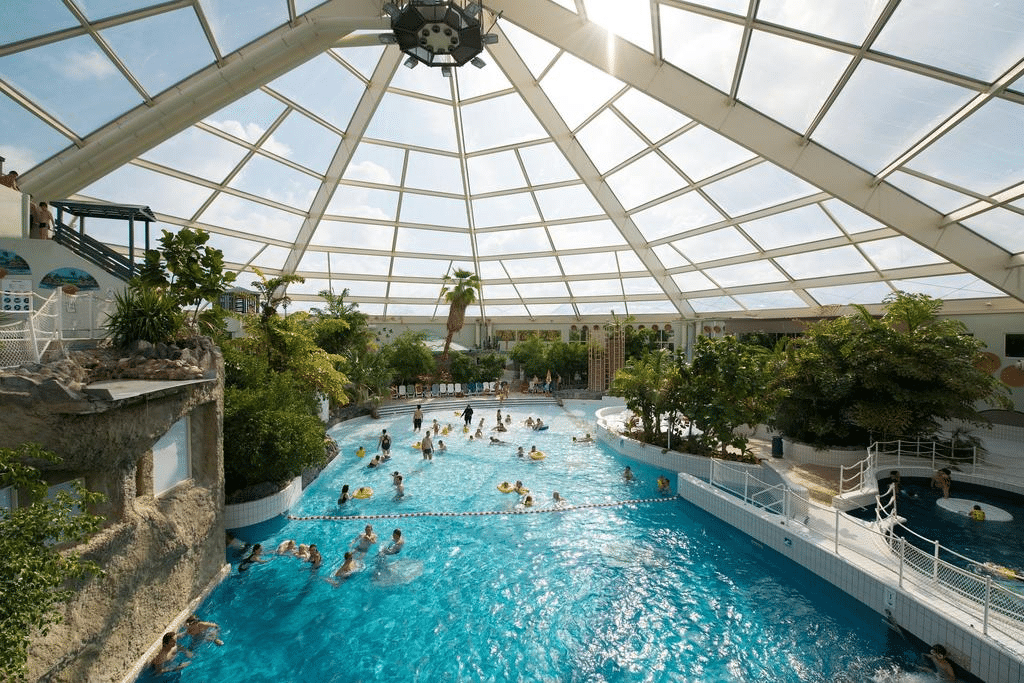 Westtoer
Or stay at one of the family friendly Holiday Suites apartments in Westende, 10-15 minutes walk to the beach and the resort centre, and just down the road from the coastal tram stop. Westende is a 40 minute tram ride from Ostende and just a 25 minute tram ride from Plopsaland theme park (discounts available via our Plopsaland page).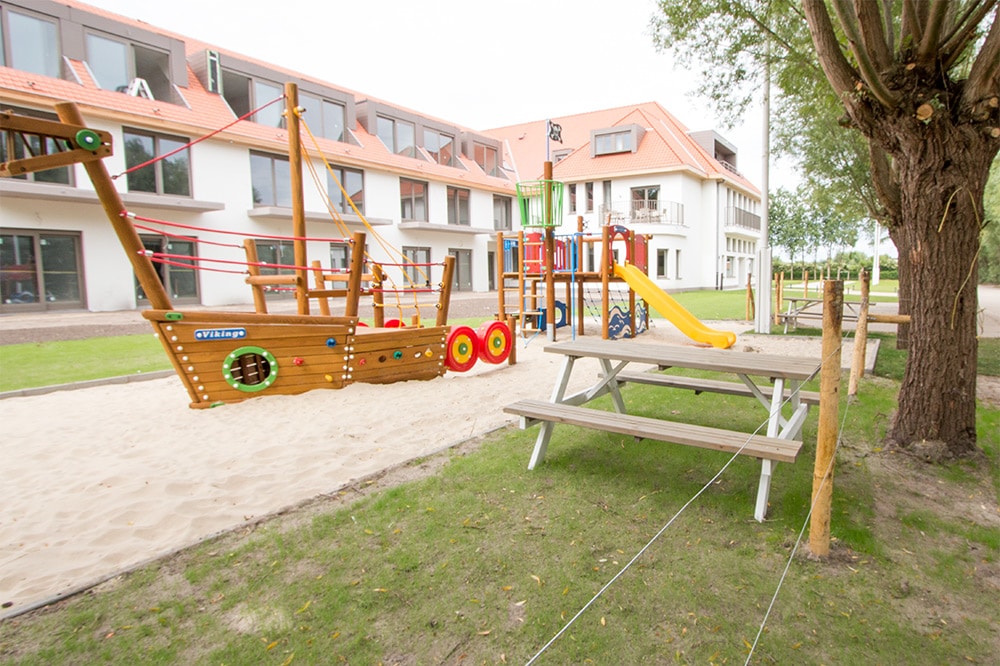 How to get there
Sunparks de Haan is only a 20 minute drive from the Zeebrugge ferry port or under an hour from Dunkirk (just over an hour from Calais).
Holidaysuites Westende is just under an hour from Zeebrugge and Calais ferry ports.