Summer Holiday Savings: How To Get Up To €830 Off!
It goes without saying that everyone likes to be able to have a family summer holiday! Question is, is there a way to do it without breaking the bank when restricted by travelling during the school holidays? We have a foolproof guide to the dates you should pick for summer holiday savings of up to €830.
As Dutch school holidays don't completely coincide with school holidays in the UK, it is possible to choose your holiday weeks carefully and pay a much reduced price. This fab find works for families travelling from Scotland or Ireland whose holidays start earlier than the rest of the UK and, also, for those children who don't return to school until September. Everyone is a winner!!!
So what are we waiting for, let's check out the details! By simply choosing to begin your holiday on 26th June or 24th August you will fall outside of the main Dutch school holidays. Because of this you can enjoy a week's holiday at one of our selected parks for a massively discounted price in comparison to the rest of the school holidays.
Here are just a few examples of the holiday parks where you could snap up one of these deals and the prices you can expect to pay.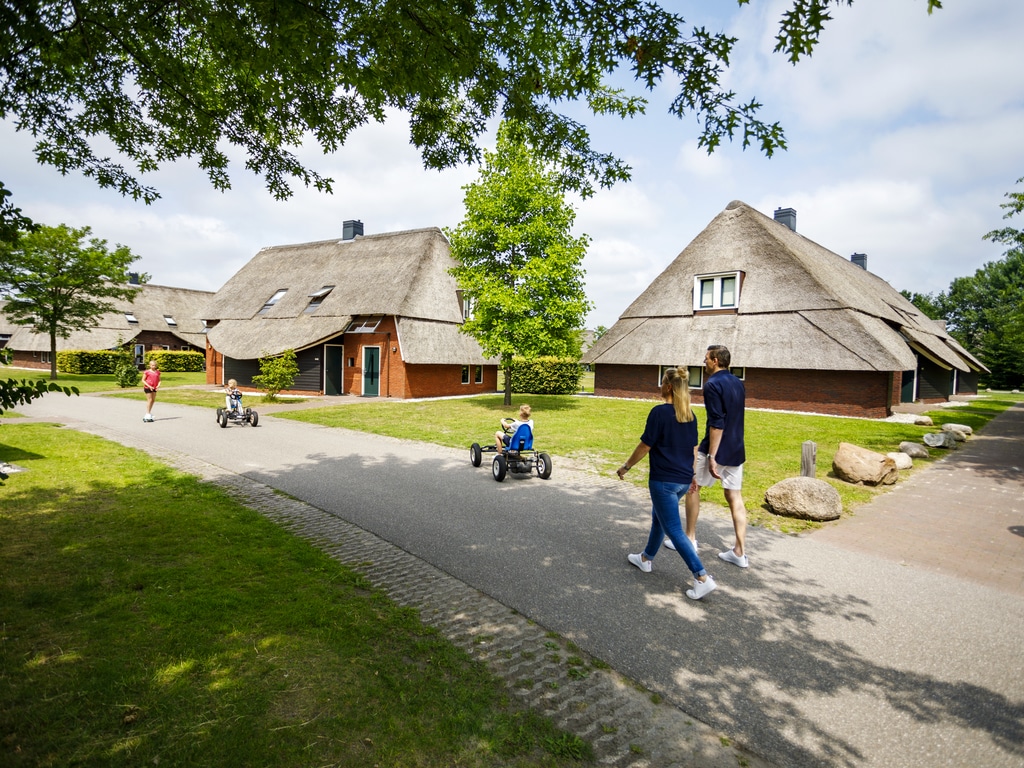 If you like a bit of luxury and plenty of lush green surroundings then Hof van Saksen fits the bill. With beautifully manicured lawns and stylish accommodation, some even with their own jacuzzi, you will be impressed before you've even begun exploring what there is to do in and around the park.
Once settled in it will become apparent that there is a wealth of fun to be had here for all ages. It's not your ordinary children's entertainment though, as aside from the large indoor play area, climbing wall and trampoline park you also have plenty of 'academies' to explore. What is this you may ask? Well, if your children enjoy getting stuck into a bit of den building, archery, creating vehicles, designing clothes or even crafting a masterpiece from wood then they will be spoilt for choice with all that Hof van Saksen has to offer.
But this is not all, you will also discover that there is a beautiful recreational lake and beach with playground and a pool complex too. The pool has thrilling waterslides and water rapids not to mention the chance to try out underwater scooters or join in baby swimming lessons.
With all this excitement you'll be happy to find that there is also a magnificent beauty treatment centre where you can relax and unwind to your hearts content before heading out to one of their restaurants for a delicious family meal.
*4 Person Farmhouse (1 week)
Arrival 26th June  – €1159
Dutch School Holidays – €1919
Arrival 24th August – €1199
(Prices exclude local charges)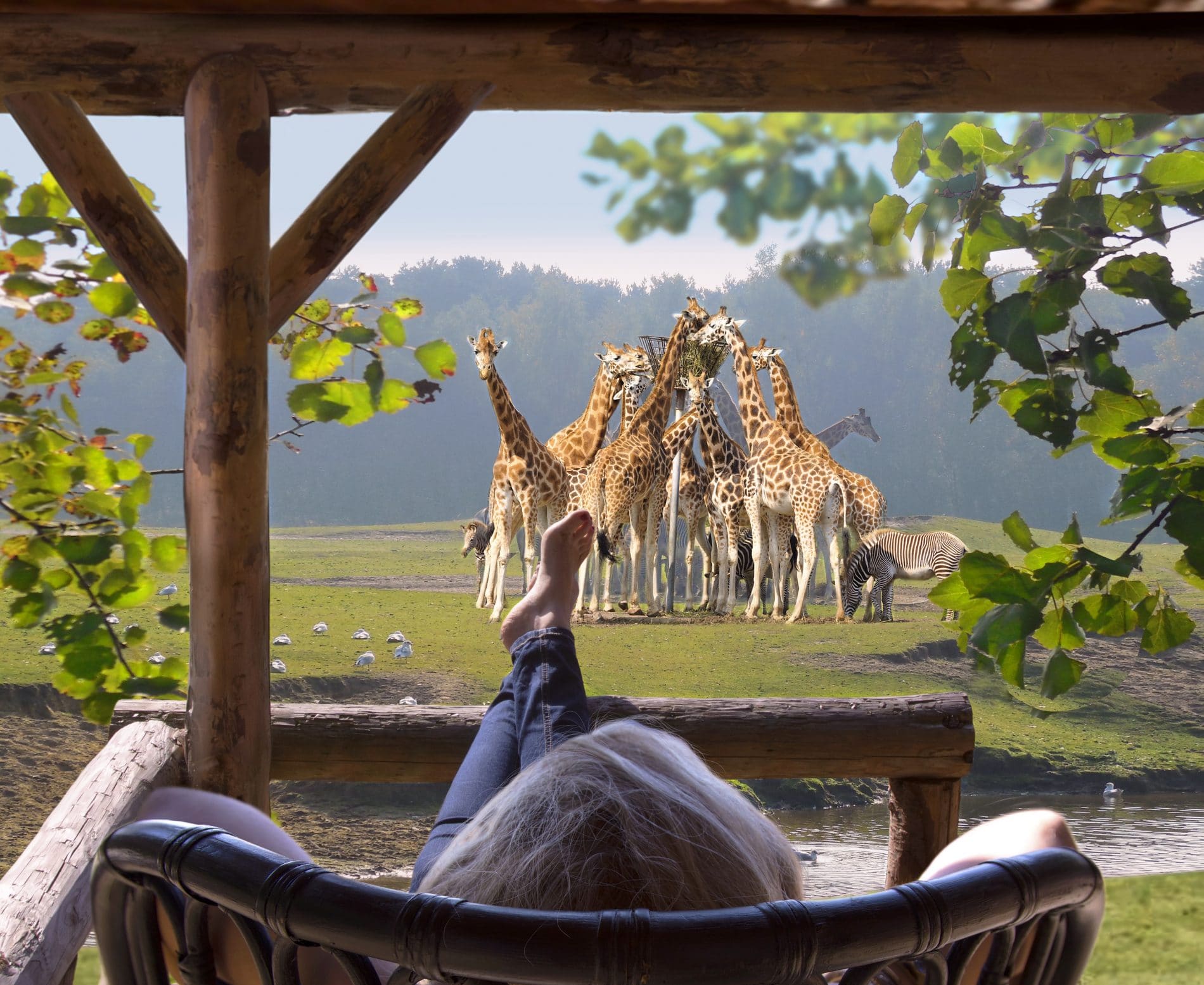 Ever imagined that you could have a 'real' safari experience just a few hours from home? At Beekse Bergen this is truly possible if you book into one of the Lodges at their Safari Resort. Before you know it you'll be sipping your coffee on your terrace whilst watching the giraffes and other animals strolling around right before your eyes!
This stylish resort which opened in 2018 boasts a pool, restaurant, convenience shop, children's ranger club and family entertainment. With your accommodation you receive an activity pass which allows you to visit the safari park on foot, by boat or in your own car as much as you wish. With this pass you also have free access to a number of local attractions.
Who knew that on safari you can also visit a lakeside beach too? Well at Beekse Bergen this is also possible AND included in your accommodation price. You will discover Speelland right next to the Safari Resort where there are some rides, plenty of playground equipment, a large sandy beach and water play area and for those who are a little more daring, huge inflatables and water slides on the lake.
If you're wanting to sit back and soak up the atmosphere, or would like to enjoy some tasty refreshments, then head to Beachclub Zanzibar where they serve all manner of snacks, drinks and cocktails to boot!!
*Lodge on the Safari Resort (1 week including early booking offer)
Arrival 26th June – €1227
Dutch School Holidays – €1533
Arrival 24th August – €1256
Beekse Bergen also has a Holiday Park complete with pool, restaurant, shop and a huge recreational lake. You benefit from unlimited access to the safari and Speelland and you don't even have to drive to get there as there is boat to take you across the beautiful lake, or a shuttle train to bring you to the safari. With plenty of space to explore and carefully thought out play areas, this is a great spot for a family holiday.
*Jungalow in the Holiday Park (1 week including early booking offer)
Arrival 26th June – €708
Dutch School Holidays – €1244
Arrival 24th August – €857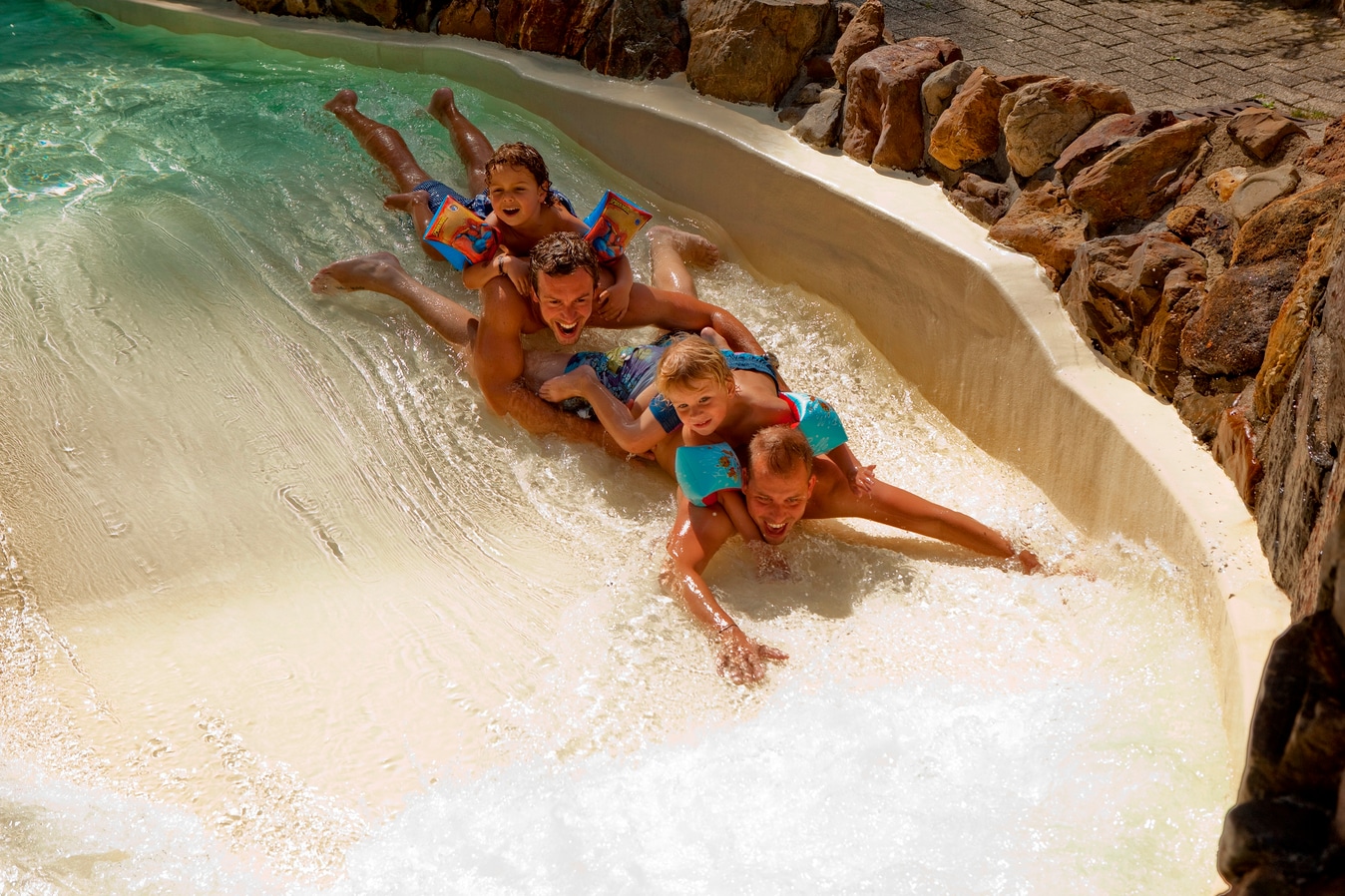 Kids? What Kids? You may think you've come on a family holiday but your children may be so busy with the entertainment there is on offer here you may not see that much of them at all! Of course, the entertainment is optional but we're sure you will find yourself spending many an hour in the subtropical swimming pool. If you prefer to swim outdoors then there are little lakes dotted around for you to enjoy too along with playgrounds and sandy lakeside beaches.
In fact, even though there is much to offer at Vennenbos it is not to the detriment of the atmosphere which is a wonderful balance between nature, tranquility and entertainment. Being a car-free park means that children have the safety and freedom to play without worrying about the roads around the park being too busy.
Brabant where Vennenbos is located is known as an area for culinary pride, so you would be advised to take a trip into some of the local villages and taste some of the cuisine from this region.
If you can tear yourselves away from the beauty and fun of this holiday park then popular days out to Beekse Bergen Safari Park and Efteling Theme park are just a short drive away.
*4 Person Bungalow (1 week) 
Arrival 26th June- €509
Dutch School Holidays- €1339
Arrival 24th August – €739
(Prices exclude local charges)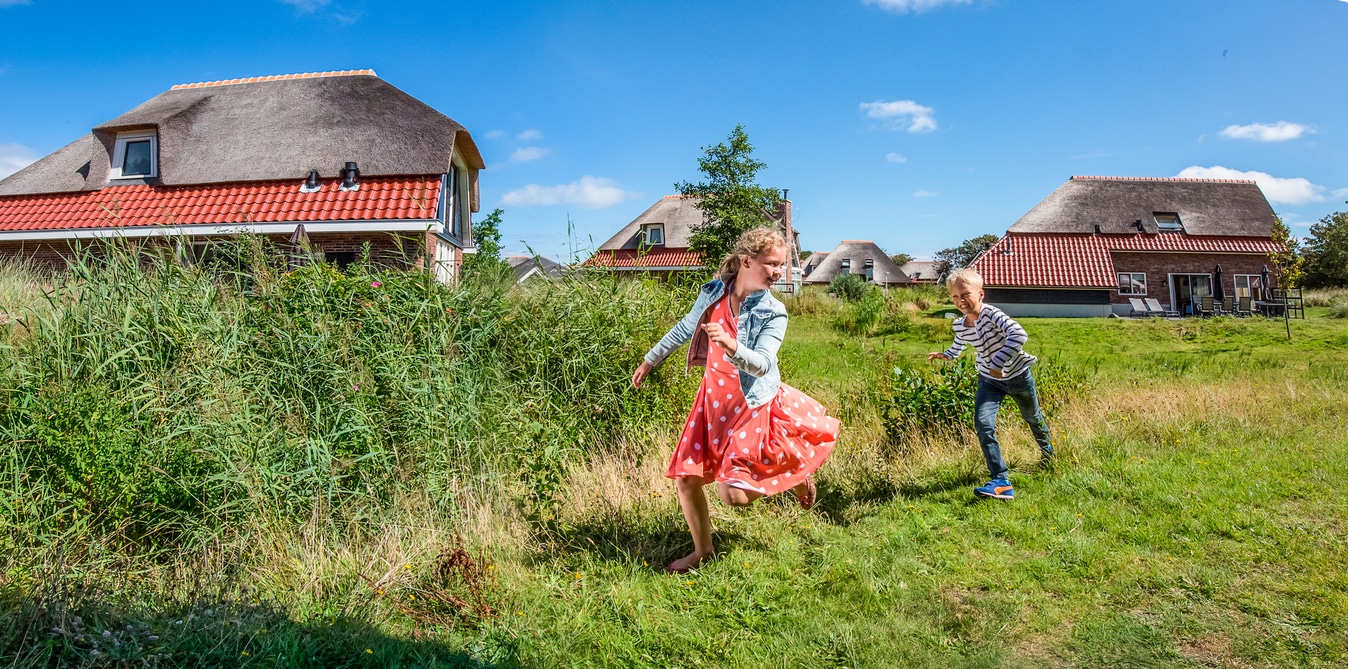 I didn't know Holland has islands I hear you say?!!! It's true, they actually have quite a number of islands which are stunningly beautiful and brimming with endless sandy beaches. Sluftervallei is on the island of Texel and the beach is a just a short walk away through the dunes from your accommodation. Texel is part of the Wadden Islands which were named in the top 3 places to visit in Europe by The Lonely Planet in 2018.
Entertainment is provided through the Bollo club where children can meet this cuddly bear and get to know lots of new friends. If you prefer to find your own adventure then a nature reserve is situated right next to the holiday park, perfect for investigating the local area and its natural surroundings.
It's easy to get out and see more of this beautiful island, its villages and beaches and what better way to do it than to hire a bike, pack a picnic and take a ride along the cycle paths. We would recommend a day trip to see the seals basking in the sun or to taste life on the southern part of the island.
On Sluftervallei you can't help but take a slower pace of life, soak up the scenery, take a dip in the pool or enjoy a drink on the terrace whilst your children happily play on the air trampoline and playground.
There'll be no need to worry about the children when it comes to dinner either! There is a handy serving station which is just the perfect height for the younger members of the family, so they can even serve themselves. Since the kids will be well taken care of, perhaps there's a chance for another holiday tipple after all!
*4 Person Bungalow (1 week)
Arrival 26th June – €899
Dutch School Holidays – €1499
Arrival 24th August – €879
(Prices exclude local charges)
Staying at Esonstad you may feel like you've actually moved into a Dutch village, with all the beautiful traditional houses for accommodation and the water meandering through. What's more you also have the choice of staying on the water too if you prefer.
Being located in Friesland you will soon see that the locals here are mad about sailing and there are beautiful harbours lined with cafes to visit in the local areas. If you want to test your sea legs yourself perhaps you'd like to take a boat trip and get out on the water to explore the region more.
On park there is a pool, indoor play area and plenty of places to play outdoors. For those of you who don't like to leave home without your golf clubs, there's an 18 hole course here too!
Esonstad is not far from Texel and the Wadden Islands so you also have the option of hopping over for a day trip to see what island life is like.
There are plenty of day trips that are accessible from Esonstad and as with all of the Netherlands, nothing is really so far away that you can't explore further afield if you wish. You can easily take a day out and still head back to the comfort of your accommodation to enjoy the view of the water or play in your back garden at the end of the day.
*4 Person Residence (1 week)
Arrival 26th June – €679
Dutch School Holidays- €1439
Arrival 24th August – €869
(Prices exclude local charges)
Visit our website to check out more of the fabulous holiday parks in our collection. See the savings you can make on your family holiday this summer. It's not too late….if you get your Clogs on!!
Drop us a line for more info or advice
*Prices are based on a family of 4 (2 adults and 2 children). There are multiple accommodation types available and we have selected the cheapest for a family of 4, so prices may vary. Some holiday parks charge a small additional fee for bed linen, reservation fee and local tourist charges. The Beekse Bergen prices include all local charges.