Last Minute Holidays- Save up to 30%
---
One of the great things about Holland and Belgium as holiday destinations is how accessible they are. Not only are they super easy to get around, either by car or train, but they are also really close by! This makes them perfect options for a last minute break and better still, all of the Landal holiday parks featured on our site currently have savings of up to 30% for last minute holidays!*
Why not pack your bags and try out a new type of holiday? Fresh air, beautiful scenery, toddler pools and play areas, excellent accommodation, lots of open space and close to brilliant toddler days out and places to visit! There is also plenty to do for older children so these are perfect family holidays. Choose a coastal or a woodland setting where you can go off and explore on the many walking trails or be amazed at how beautiful the beaches are in this part of Europe. Many of the woodland holiday parks also have sandy lake beaches to play and relax on. These holidays are great for either a short break or a 2 week holiday. Plus, as Holland and Belgium are small countries with an abundance of fun, family days out you can really see a lot in a short amount of time. If you prefer taking a slower pace and spending more time on site then there is enough to keep you occupied there too!
Price examples below for 7 nights from 19th August 2019:
HOF VAN SAKSEN From €1399 in a 6 Person Farmhouse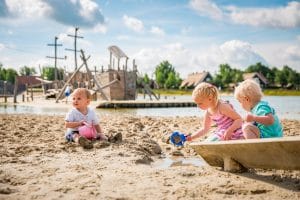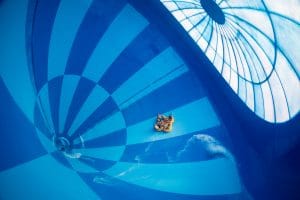 A luxurious resort in the northern Drenthe region of the Netherlands. This is a perfect resort for babies and toddlers with its sandy lake beach, age appropriate indoor and outdoor play areas, children's academies and a fantastic pool complex with slides and rapids. This is a popular choice for older children and teens too as it has so many activities and also the largest indoor waterslide in the world!
DOMEIN DE SCHATBERG From €749 in a 6 Person Residence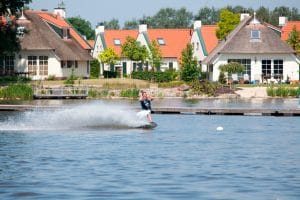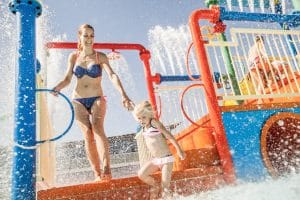 Domein de Schatberg is an action packed holiday park located in the Limburg region of southern Holland, close to the borders of Belgium and Germany. It has a sandy lake beach, loads of water sports, an indoor pool with toddler pool and lots of play areas. It's also next door to the Mattel activity centre.
ESONSTAD From €829 in a  6 Person Residence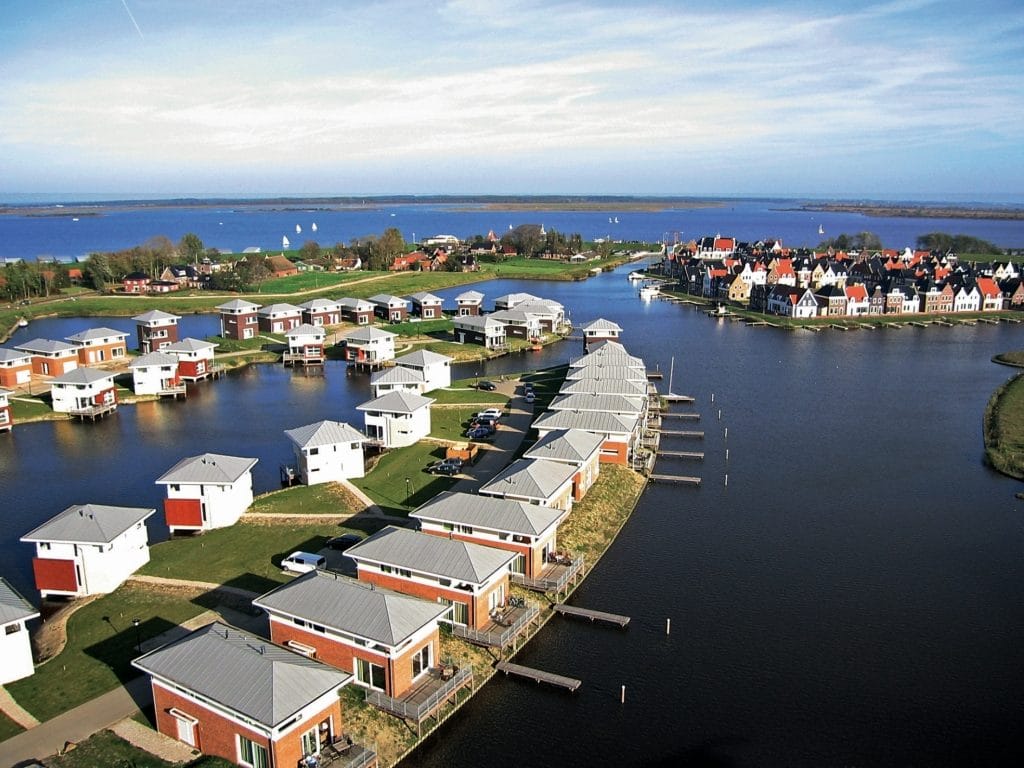 This is a peaceful family resort located at the top of the Netherlands and just over the water from the world heritage Wadden Islands. You are on the edge of a national park and close to stunning coastline. Accommodation is set on the water or in traditional Dutch style houses closer to the centre of the resort where you will find the pool and restaurants. The sandy lake beach and the numerous play areas dotted around make this a heap of fun for little ones!
HET VENNENBOS From €709 in a 4 Person Bungalow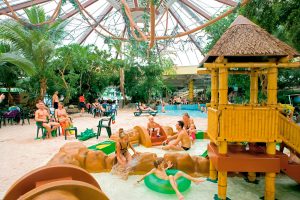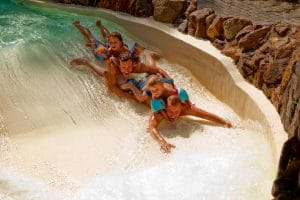 Het Vennenbos is a stunning park set in woodland with lakes and lots of play areas. It has a small petting farm and lots of activities for children. Not only this but it has an impressive Center Parcs style subtropical swimming paradise. Het Vennenbos is also just 45 minutes drive from the Efteling fairytale theme park.
LANDGOED' T LOO From €1109 in a 6 Person Children's Bungalow
(7 nights from 9th August 2019)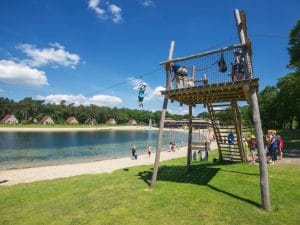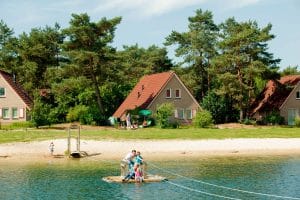 This Landal park is set in the stunning Hoge Veluwe National Park in central Holland. Here you are within easy reach of a lot of brilliant family days out and you have your own sandy lake beach to play on. Some of the bungalows have lakeside positions giving you a lovely view and also making it handy to pop back for snacks! Landgoed' t Loo has a lovely indoor toddler pool and play area too.
* Actual discount is park and date dependent but goes up to 30%.
CHECK ALL PRICES
Drop us a line for more info