Our Top 6 Dutch and Belgian Treats
Are you missing your Dutch and Belgian treats? It's very likely that most of you have had enough of this staycation lark like the rest of us. This got us to thinking about what makes holidays so special and what we are all missing. What sprung to mind were the sights, smells and of course tastes that come hand in hand with discovering different cultures and countries. It's true that an aroma can evoke instant memories. We are sure that you, our Little Clogs community, are craving the different food and drinks that remind you of the Netherlands and Belgium, so we've found a way to bring a little bit of your holiday to your home.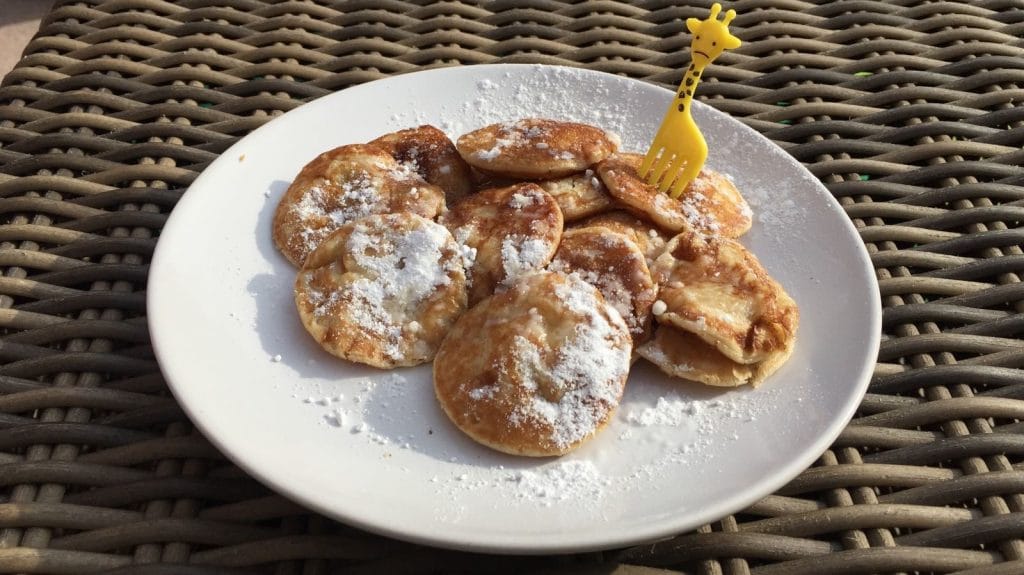 Below you will find our choice of the Top 6 Products that we feel will transport you back to your family holiday. What's more, if you click on any of the images you can order each of the products which will be delivered to your home, without breaking any lockdown or quarantine rules! If you buy any of these products (or any other products via our links) we will receive a small commission from Amazon.
Poffertjes
We don't know about you, but any time we visit Duinrell our list of 'must dos' always includes a visit to the poffertjes stall located within the attraction park. We love watching the mastery of the chef flip over these tiny pocket sized pancakes as they cook. The aroma is delicious and the taste even more scrumptious. Needless to say, we don't often get far before they've all been devoured. Our preferred topping is butter and powdered sugar, but why not go for that extra bit of indulgence and lather yours in Nutella!
With this poffertjes kit you can make your own poffertjes all in the comfort of your own kitchen.
Chocomel
At this time of year Efteling is usually opening its doors for Winter Efteling. This magical theme park transforms itself into a spectacle of wintery delights, sights and additional rides. There's nothing better than warming up by one of the roaring campfires after a skate on the ice rink or a spot of langlaufen, with a cup of warm Chocomel (chocolate milk), whilst listening to one of the musical performances. We like ours with a cheeky squirt of fresh cream on top. Of course Chocomel is also enjoyed ice cold too.
Stroopwafels
Whether it be warm or cold there's something incredibly comforting about a nice hot cup of tea and a biscuit. Stroopwafels add that extra bit of indulgence with their gooey caramel filling oozing from the centre. This transports up back to our farm holiday at Breehees this summer and to sitting on our spacious decking enjoying a cuppa on a warm summer evening watching the sun go down, whilst our children roamed free with their newly made friends. Get yourself a piping hot cup of tea, carefully balance your stroopwafel on top and time it just right for the heat to warm the centre of your biscuit and then………….enjoy! Will you be able to stop after one, that's the question?
Belgian Chocolates
It's hard to imagine a trip to Belgium without spending at least a day in the stunning city of Bruges, with its picturesque cobbled streets, historical buildings and the chance to take a horse and carriage ride around the sights. But, can you visit Bruges without sampling their famous Belgian chocolate? We don't think so. In the centre of Bruges there are plenty of beautiful chocolate shops where you can watch them being skilfully hand made before snapping up some scrummy treats of your own.
Dutch Cheese
We simply LOVE cheese and let's face it, the Dutch make great cheese. For those that love to take a moment to enjoy a sunny terrace or to sit in a cosy brown cafe on colder days, beer accompanied by blocks of Dutch cheese is the perfect combination. This cheese in particular is an 'old' cheese so has that extra bit of flavour. To do it in proper Dutch style then you will need a generous helping of mustard on the side to dip your cheese blocks in.
Belgian Waffles
After chocolate and chips, Belgium's most famous treat is undoubtedly the waffle! Belgian waffles come in different shapes and sizes but we love the Liege waffles which are more circular in shape and are coated in caramelised pearls of sugar. The smell which comes off the waffle stalls is heavenly and we've enjoyed many a "waffle stop" whilst pottering around our favourite city of Gent.
We hope you like this new addition to our site. Coming next, our top toy and book recommendations 🙂